MIISTA Update | March 2021 | 27th March 2021
From the 1st March, I've been working at MIISTA as their Image Coordinator and Retoucher. It's a great step in my career and I'm looking forward to my future in the company. MADE.com was a great place to learn, and I will miss it, but the time was right to take the next step.
I'm hoping that this new role will help inspire me to be more creative, and open up opportunities to developing my own work more than I have been over the last few years, which admittedly, has been dwindling a lot. 
Really looking forward to what the future holds in this role, as I've just finished my first month and I've already been on 3 shoots in a studio. As well as driving a hell of a lot, which is great fun!
A Trip To Dungeness | November 2020 | 2nd January 2021
Here we are, still in Lockdown. Anyway. 
Went for a trip to Dungeness to get away from London for a bit, it was only a day trip and we did a drive there and back in one day. It was really nice to get away, not just because we're locked in still, but just away from the city and to see somewhere different; and Dungeness is different.
It's in a little corner of Kent and it is not like most seaside places in the U.K., I would advise you to do your own research to get the vibes, but it's a bit of a wild place where it's completely flat and a little baron, and there's these small houses dotted around the land where people come to get away from, well, pretty much everything. It's a mad place, so quiet and serene.
I wanted to shoot this exactly like the little postcards I've been doing. I've really enjoyed this way of shooting as it makes me have a certain eye and find things that with a broader spectrum I would miss. I also like the template, so I wont be changing that in the future.
I also bought some Portra 400 and what I've been thinking about the expired film, has been proven. The reason I've been shooting expired film mainly recently is that I had it. Didn't cost me to get more, because I had so much. But I went out and bought some fresh film and OH MY LORD has it helped. Instantly saw the scans and knew I was happier with the results. The tones, the light, the lack of over the top grain and saturation - magic!
We're still in Lockdown, and probably will be for a while, so I doubt I'll be shooting much. Still in a rut with creative work, but then also, we can't really do much so I feel it's somewhat justified. But, it's a new year, hopefully things change soon and when it does, more creativity and shooting!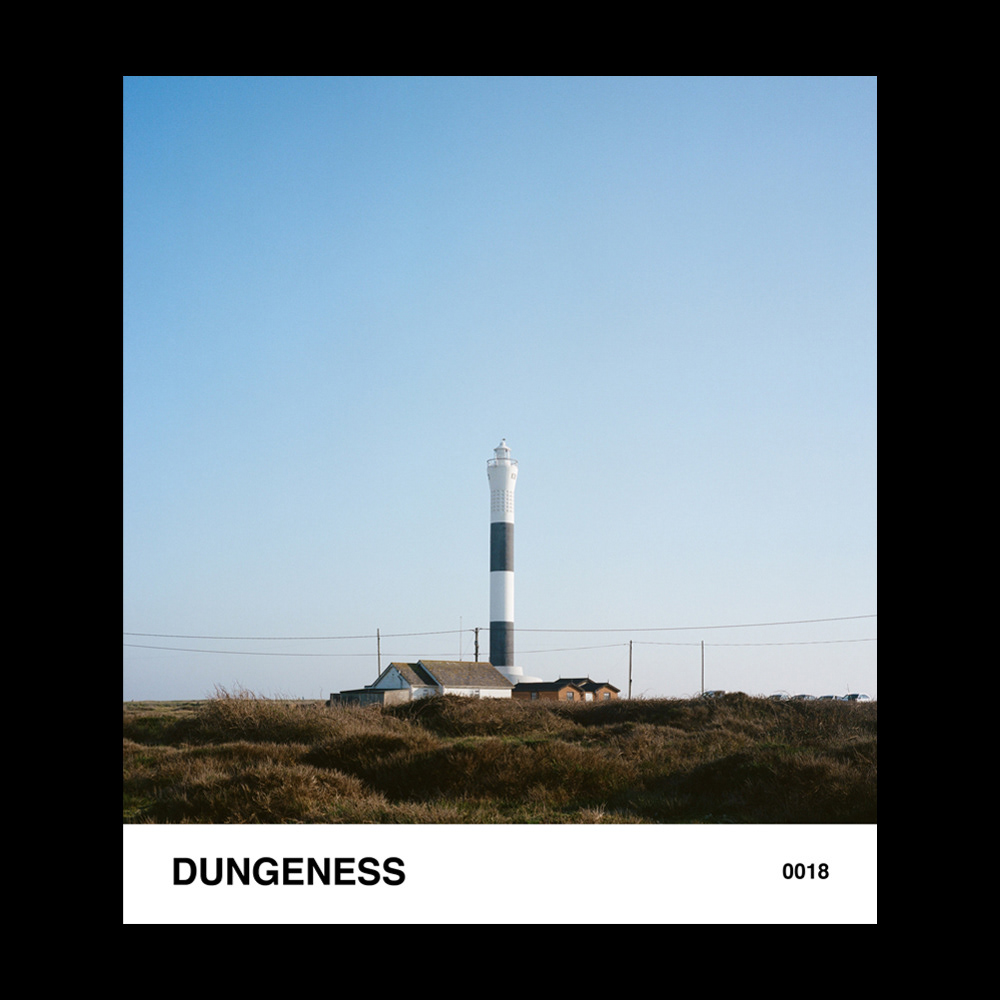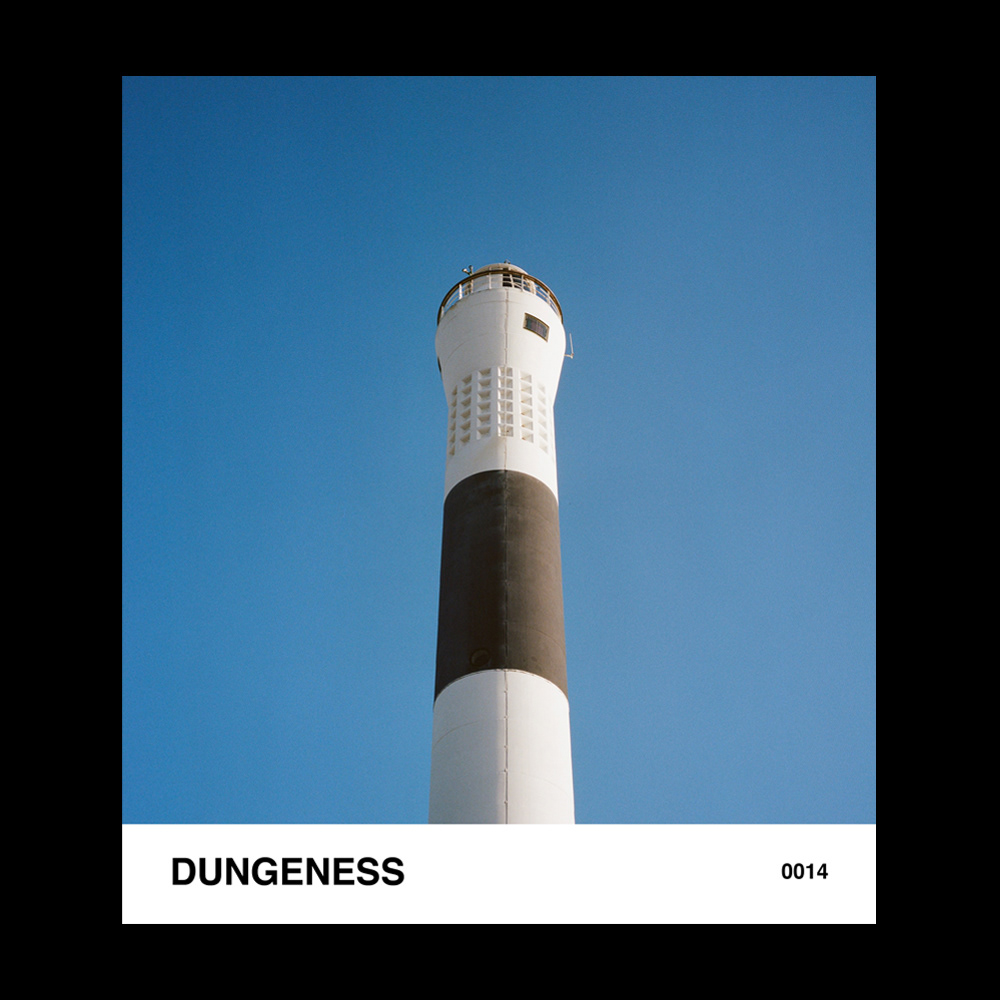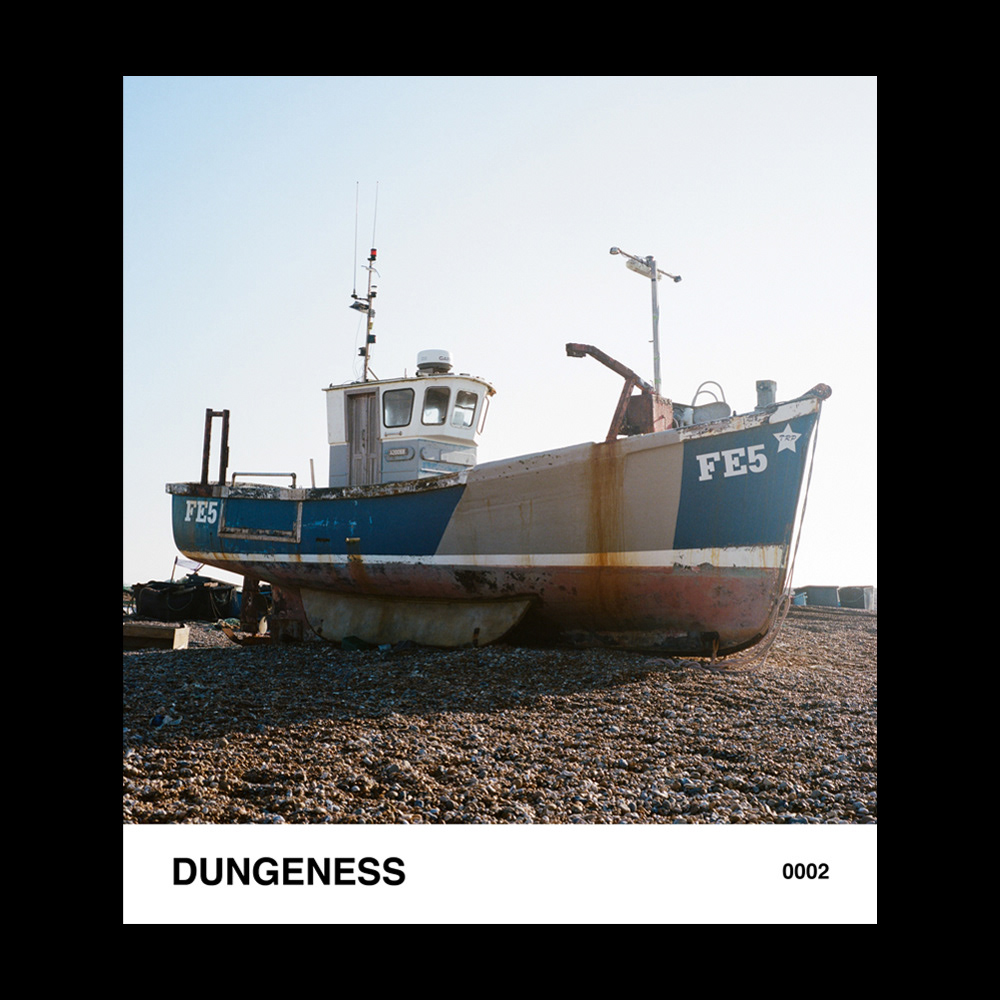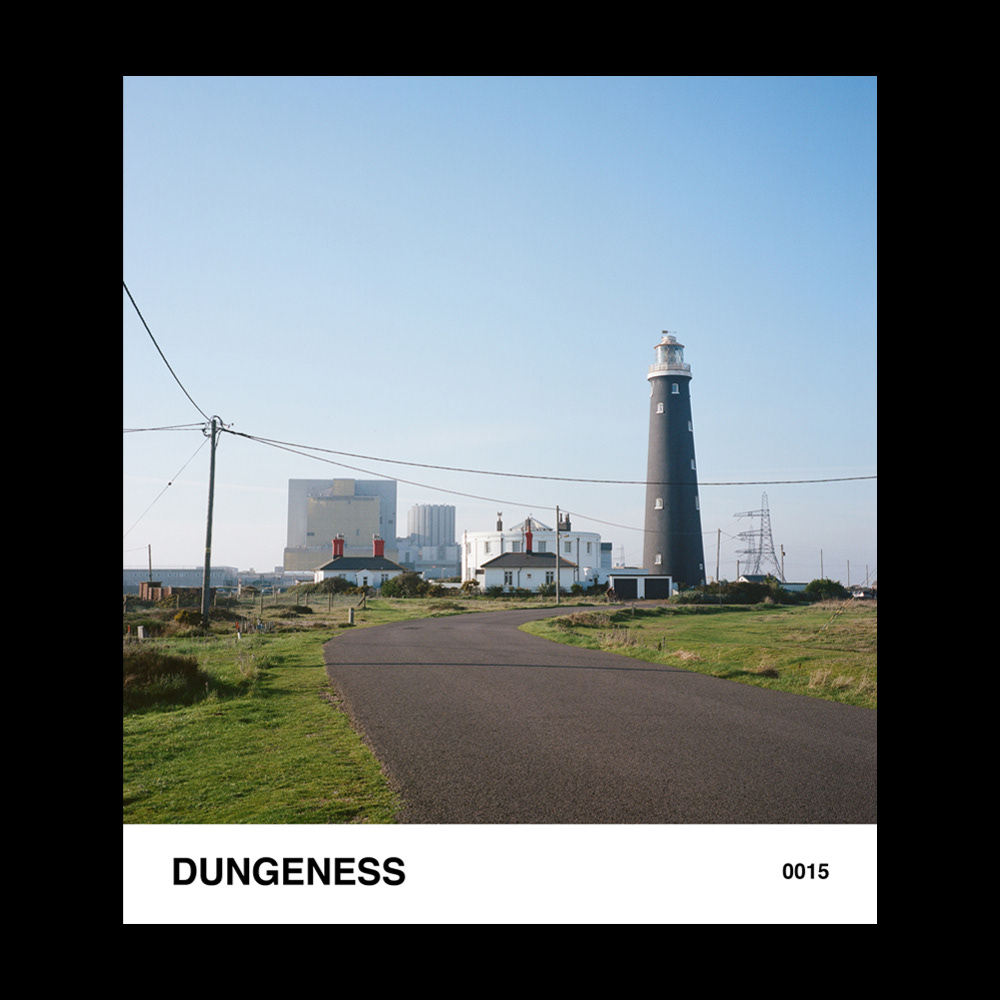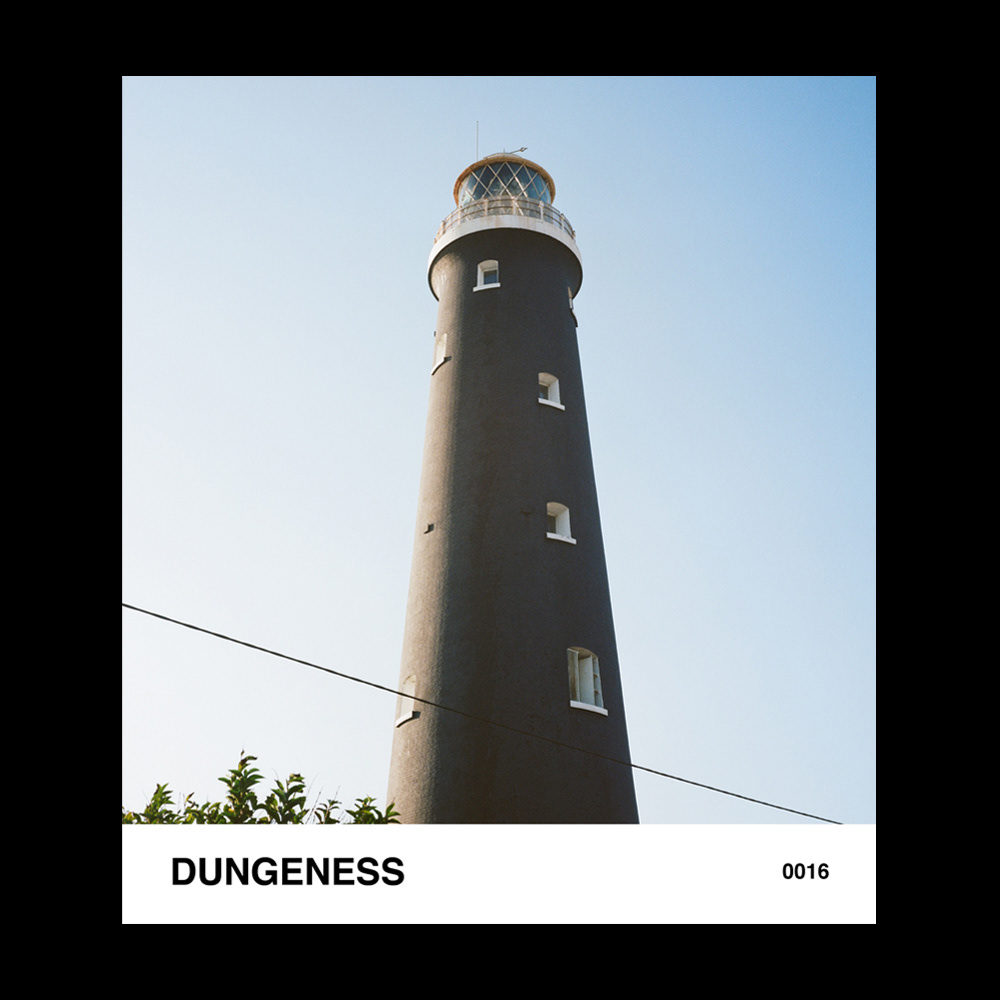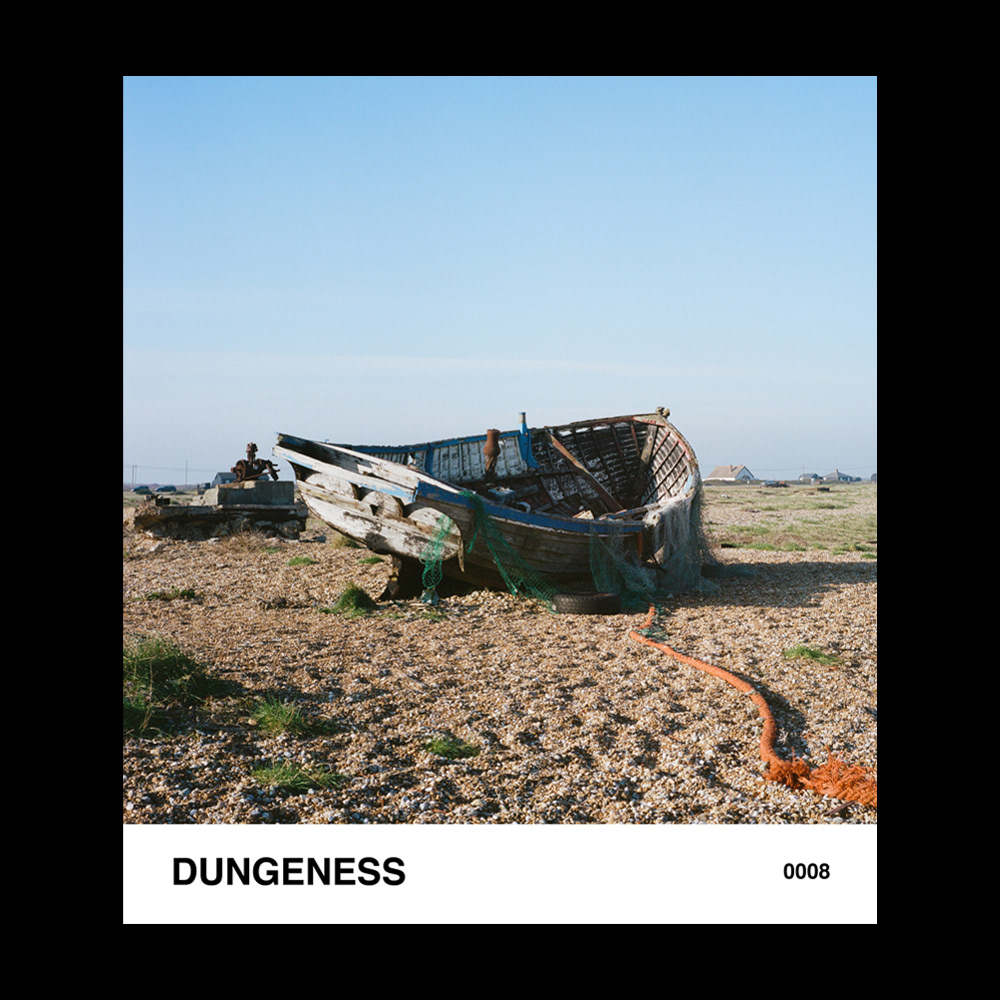 Portraits with Joe Lee Taxi | June 2020 | 25th July 2020
This is a small series of portraits with my old flatmate. I had an urge to shoot some portraits, and even though I'm very happy with what she did, I'm not happy with the results in terms of the film.
So this was shot on a Rolleiflex and some expired Ektachrome and expired HP5. Both created a ton of grain, on the black and white, looks great. Love a grainy black and white image. But for the colour film, I'm really not happy with how the colours came out AT ALL. 
I really wish I had some Portra or at least something that wasn't expired. The poses and the backdrop, I absolutely love, but the overly saturated and funky tones, isn't what I wanted. I know some people love it but yeah, not for me on this one.
I've been thinking about it, and I've come to the conclusion - I hate expired film.
I think it might be the main reason behind my lack of drive to create or shoot. Every time I get the film back, I get annoyed by the results because of the expired film. I need to stop shooting it, sell them, give them away - whatever. Get some fresh film and shoot. 
I think the pandemic is going to effect how much I create for logistical reasons, as well as mentally. Work is tough, life is tough, everything is tough at the moment. Creating is not something I want to do so if I'm quiet for a while - that's why.
Anyway, loved working with Jenny, she's got great energy and she knows how to model. All I need to do is by some fresh film.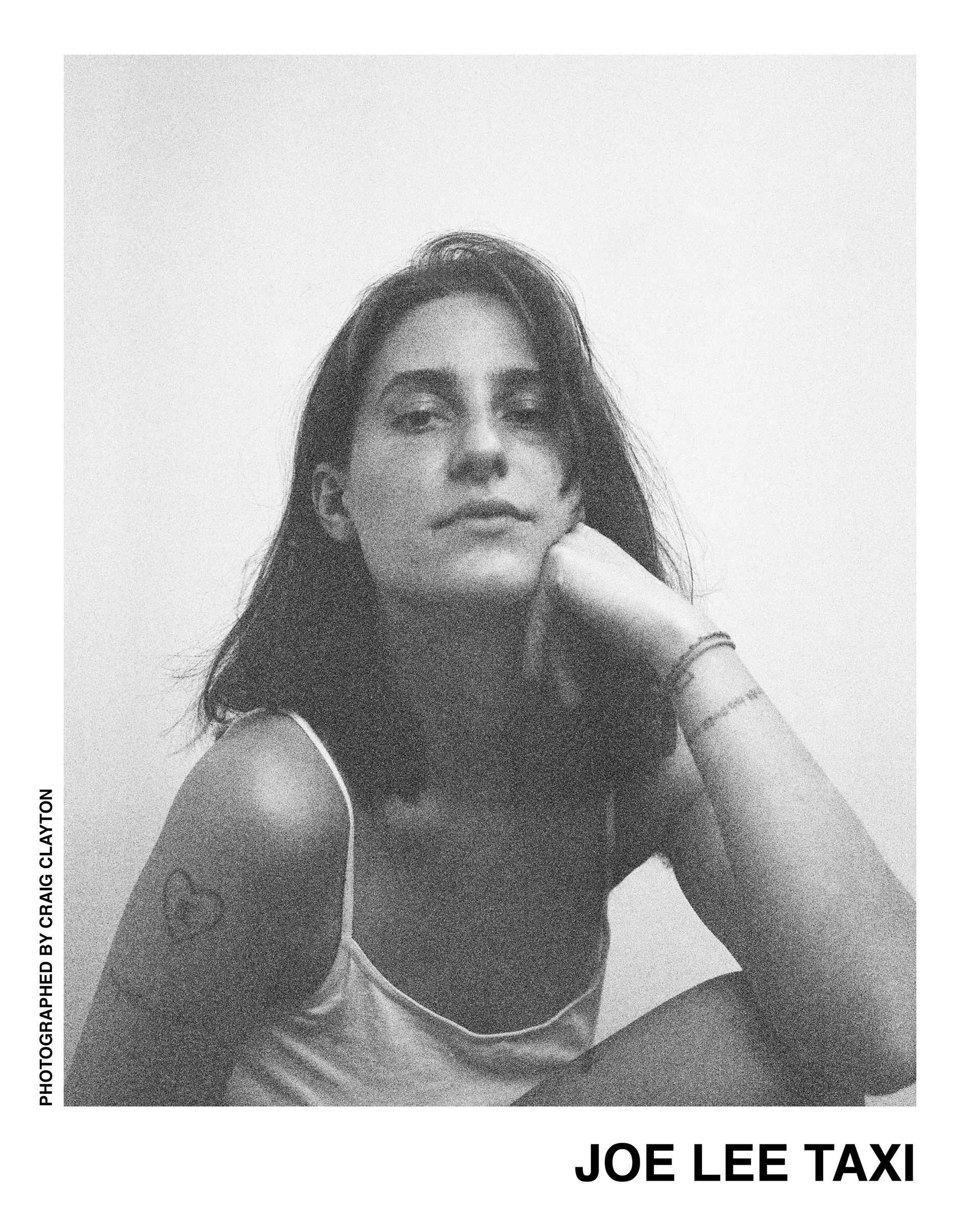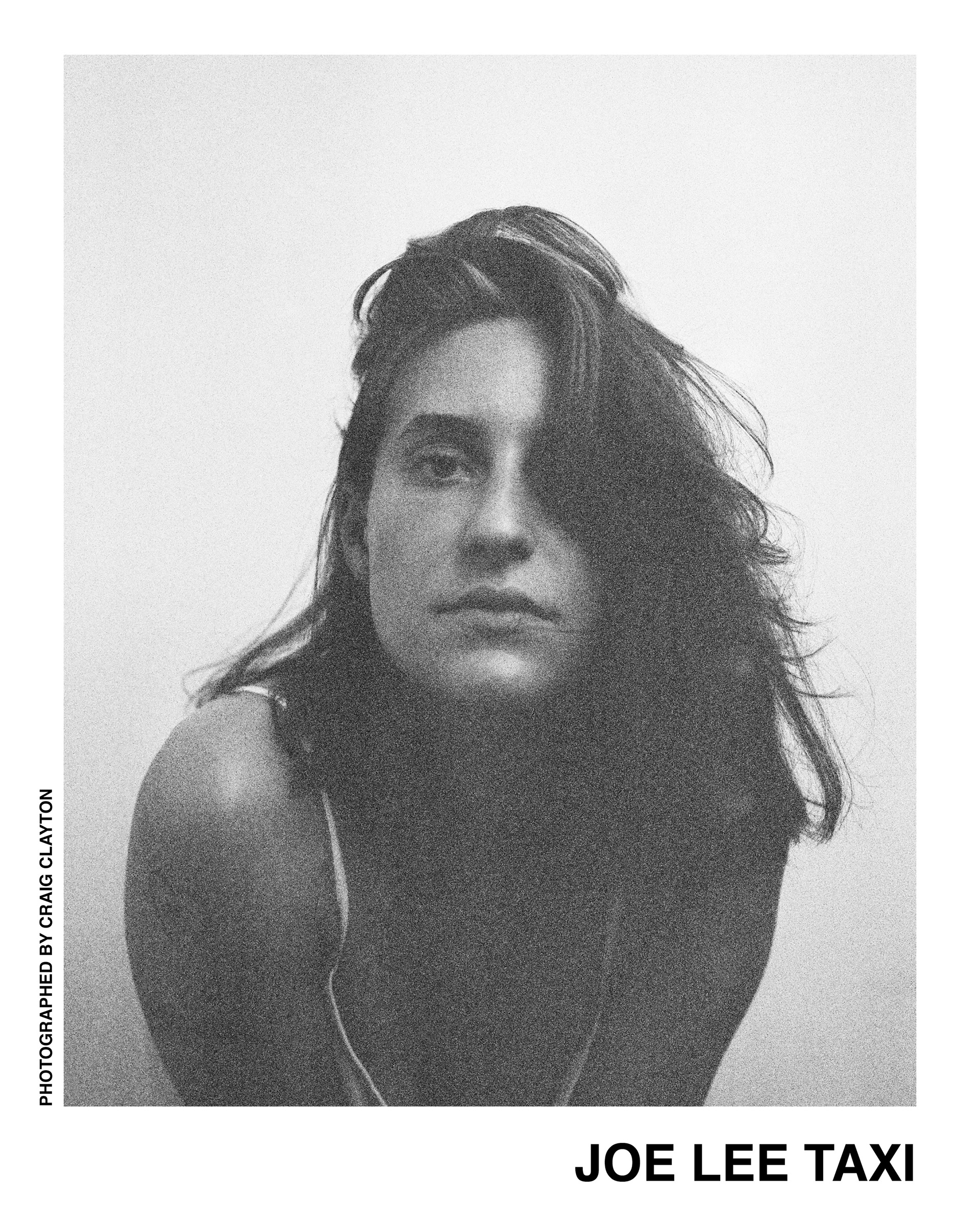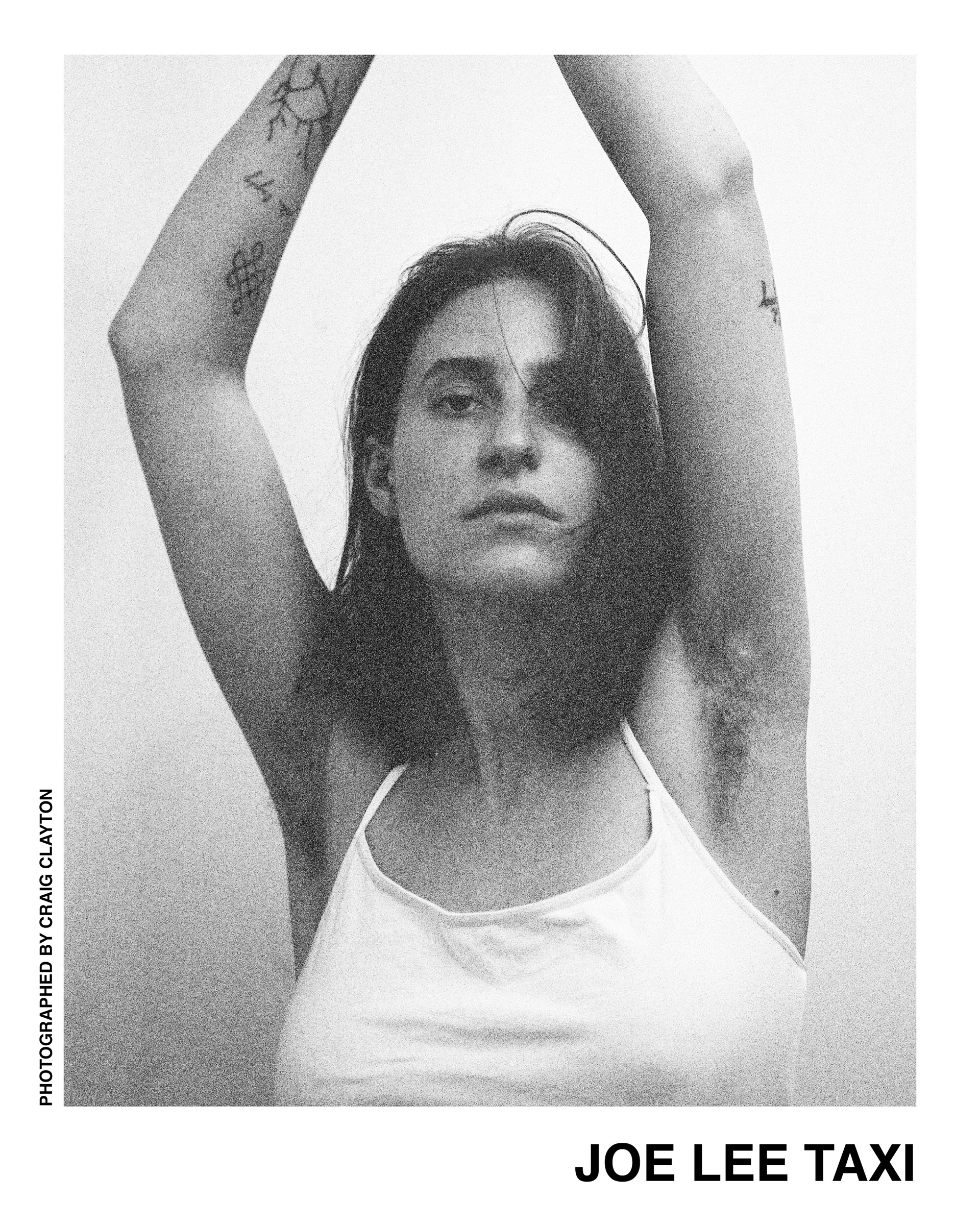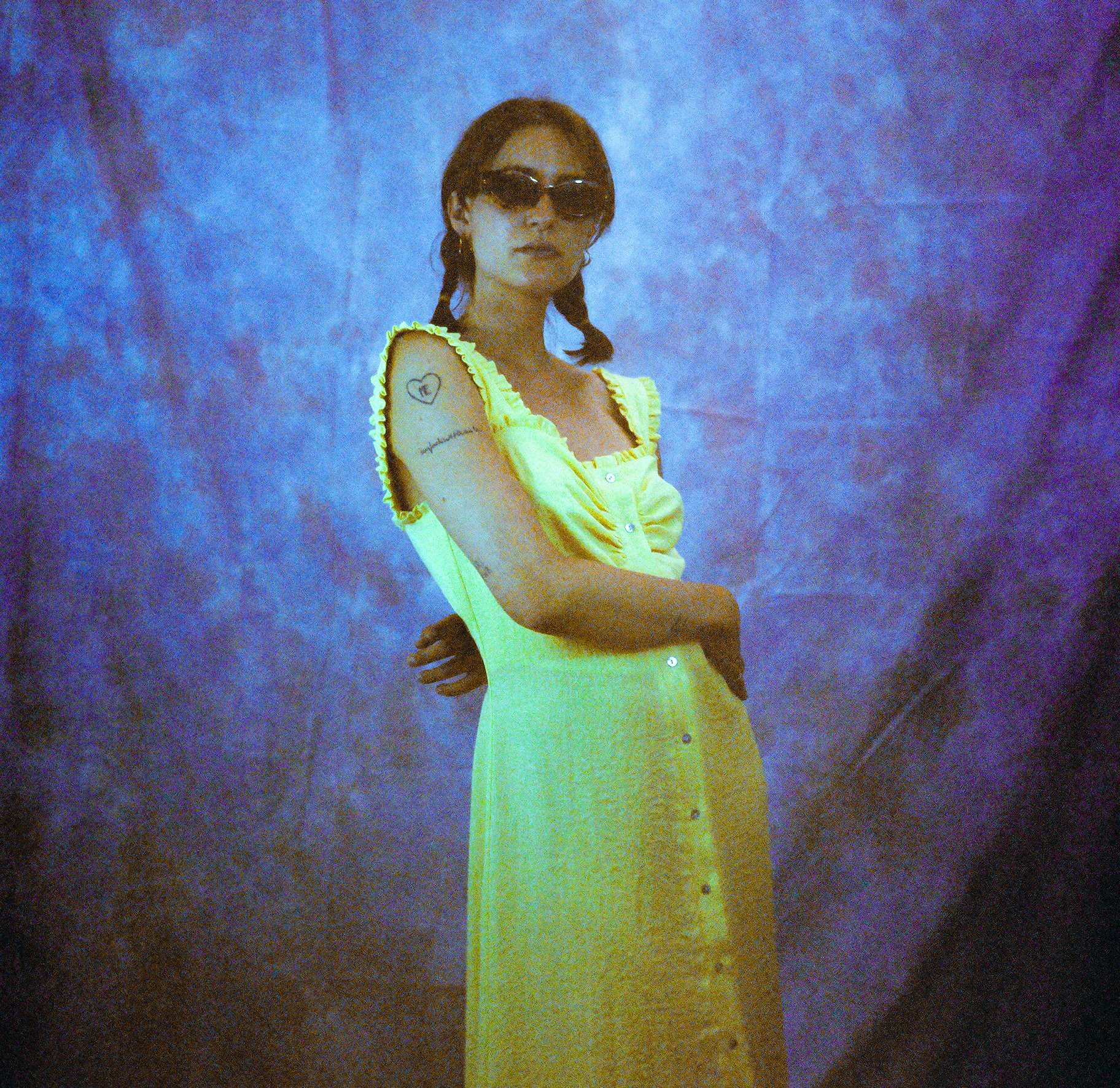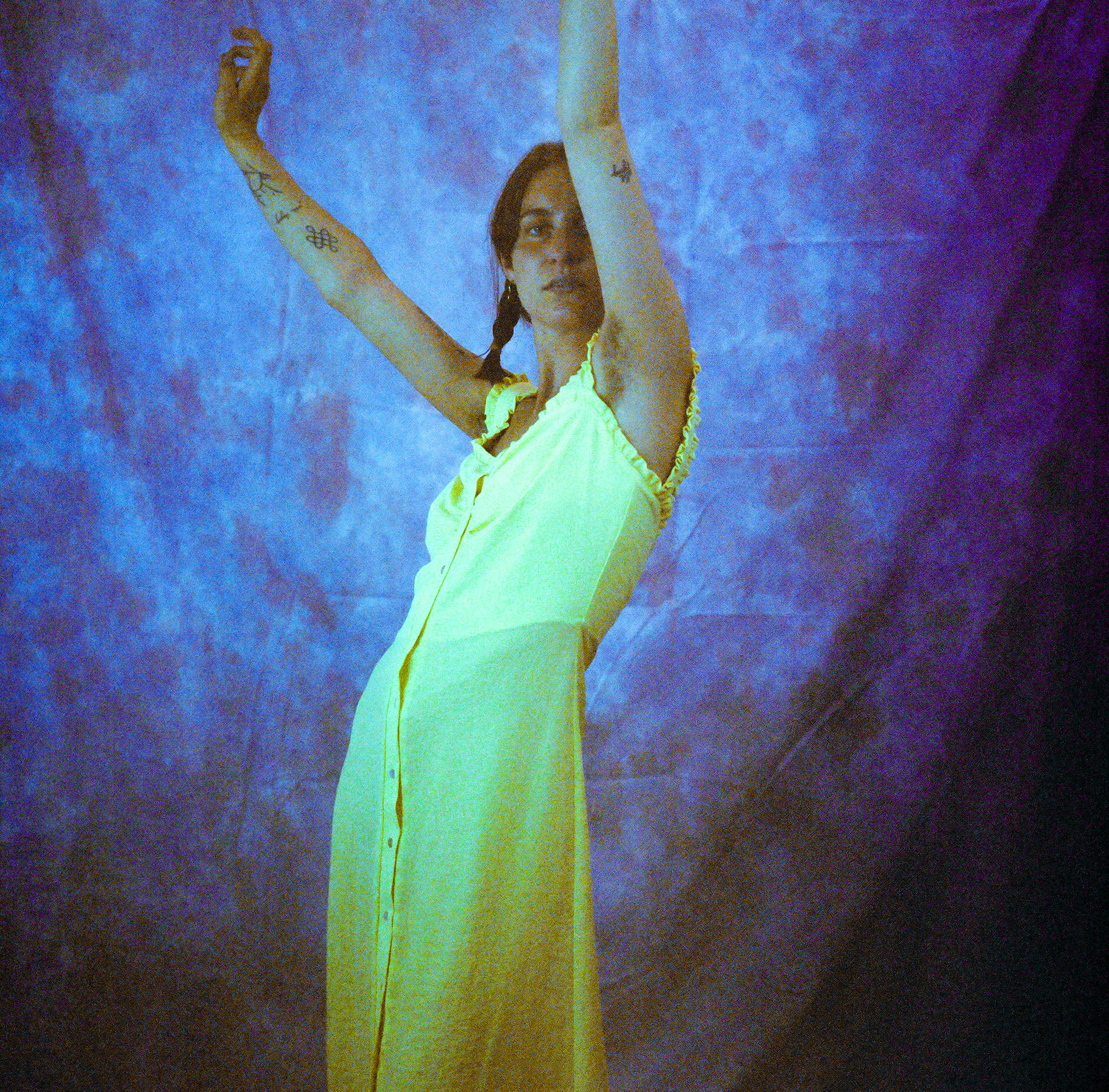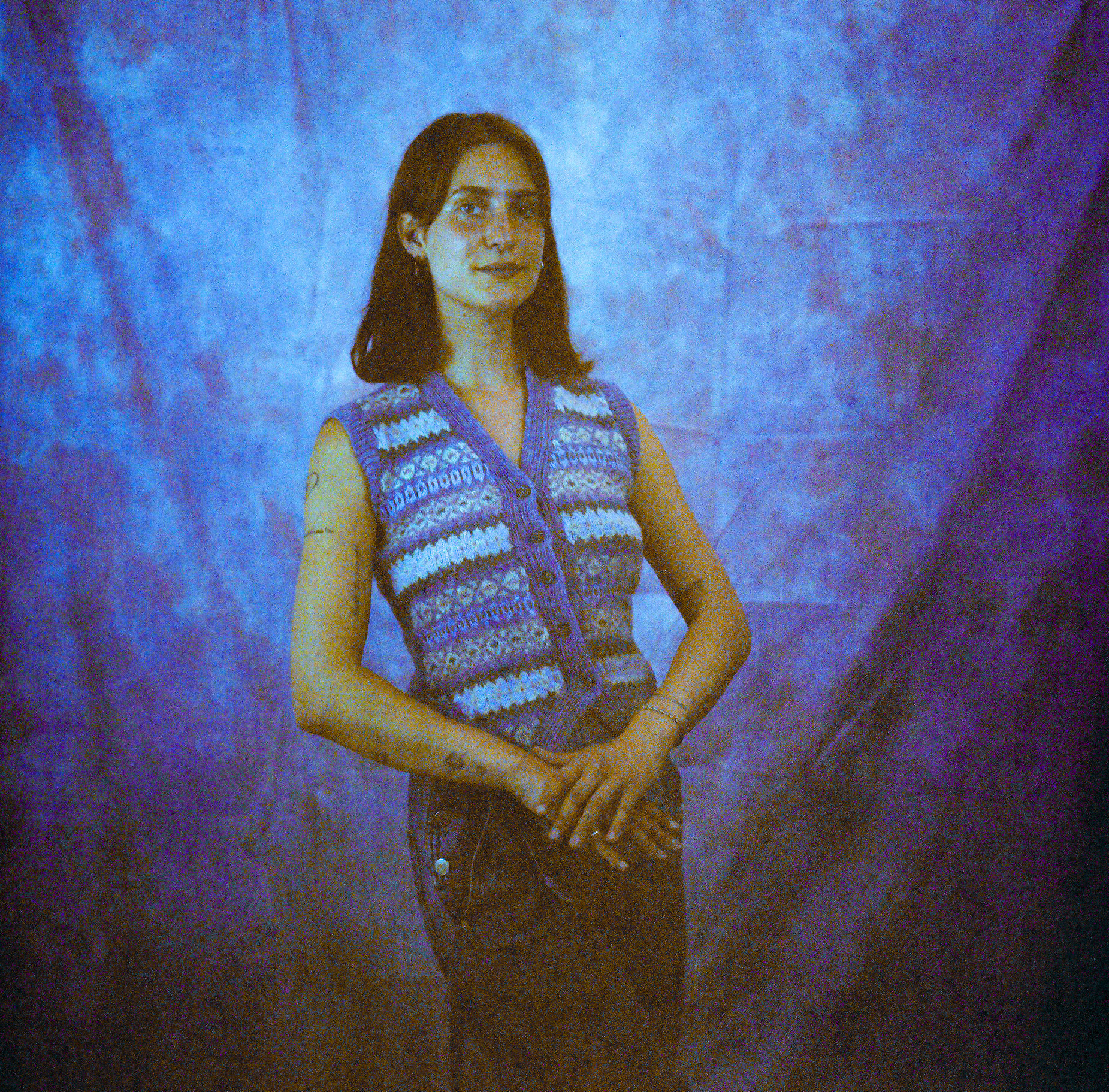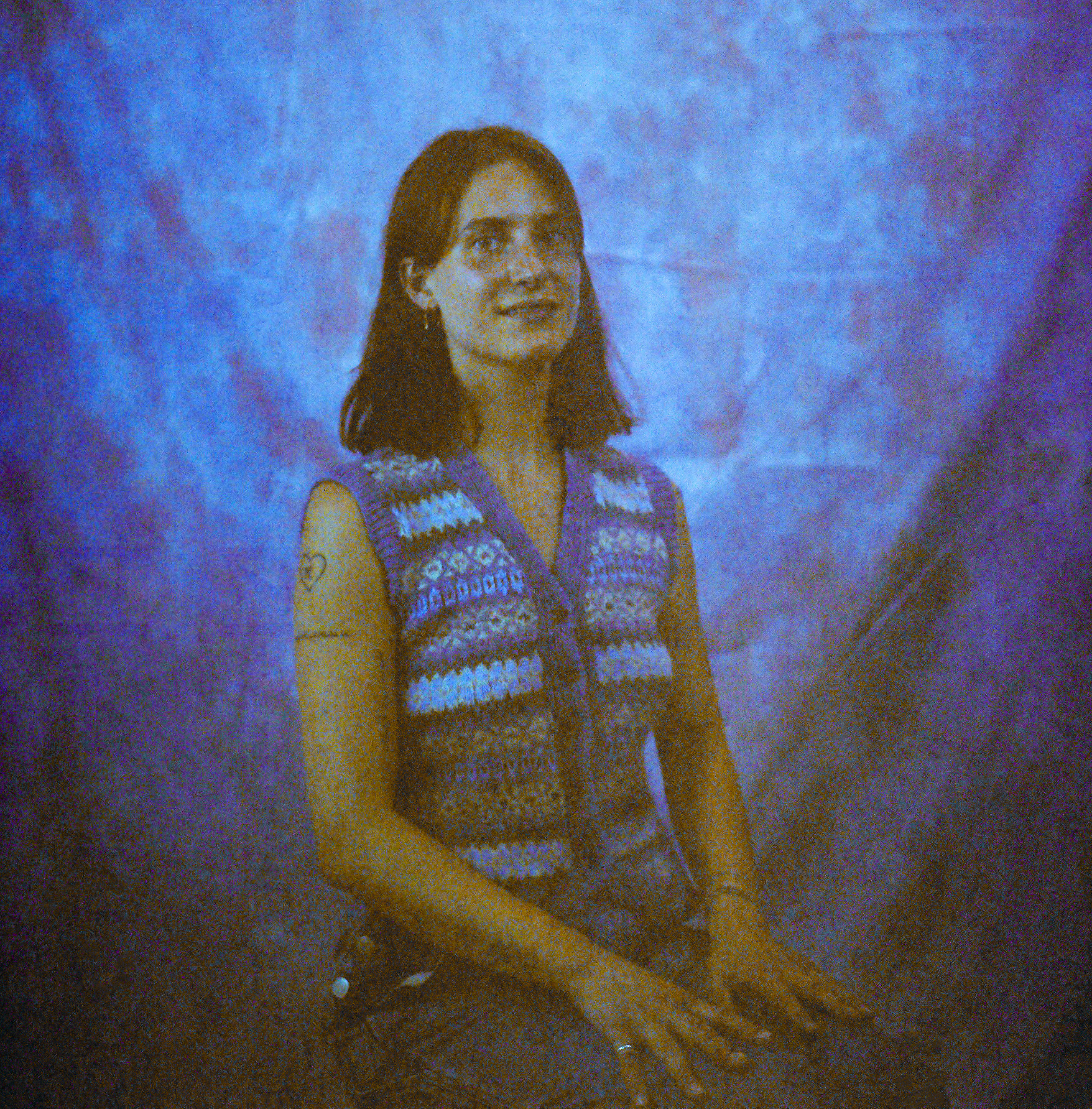 Corrupt_Vision | June 2020 | 5th July 2020
I've been wanting to do more graphic design work. My struggle has been this lockdown has killed me in terms of drive to create. I wanted to speak to my friend about using some of his work to help me think of some designs, and he let me.
I've loved his work for a while. He specialises in digital glitch art, where he will go in and alter the code in an image and see the effect. I think it looks really stunning! It's something incredibly embedded in the digital world, but there's something organic about the glitch that happens, and not from a computer failure, but from a human altering this 'perfect' image.
The designs I've done are similar in some of the other pieces I've done, I know, but I really love that presentation. It's so simple, clean, minimal. One of the reasons I wanted to use his work, is that the contrast between my minimal design, and his colourful, busy, image works so well to balance each other. There's a interesting relationship between the two styles. I wanted to create some pieces that are for a few different uses, mainly - poster, postcard, record cover, and information sheet. Some work better than others, but I'm really happy with the results because it's helped me see my design work in a different medium than the conventional photography I do.
If you would like to see more examples of his work, go to ...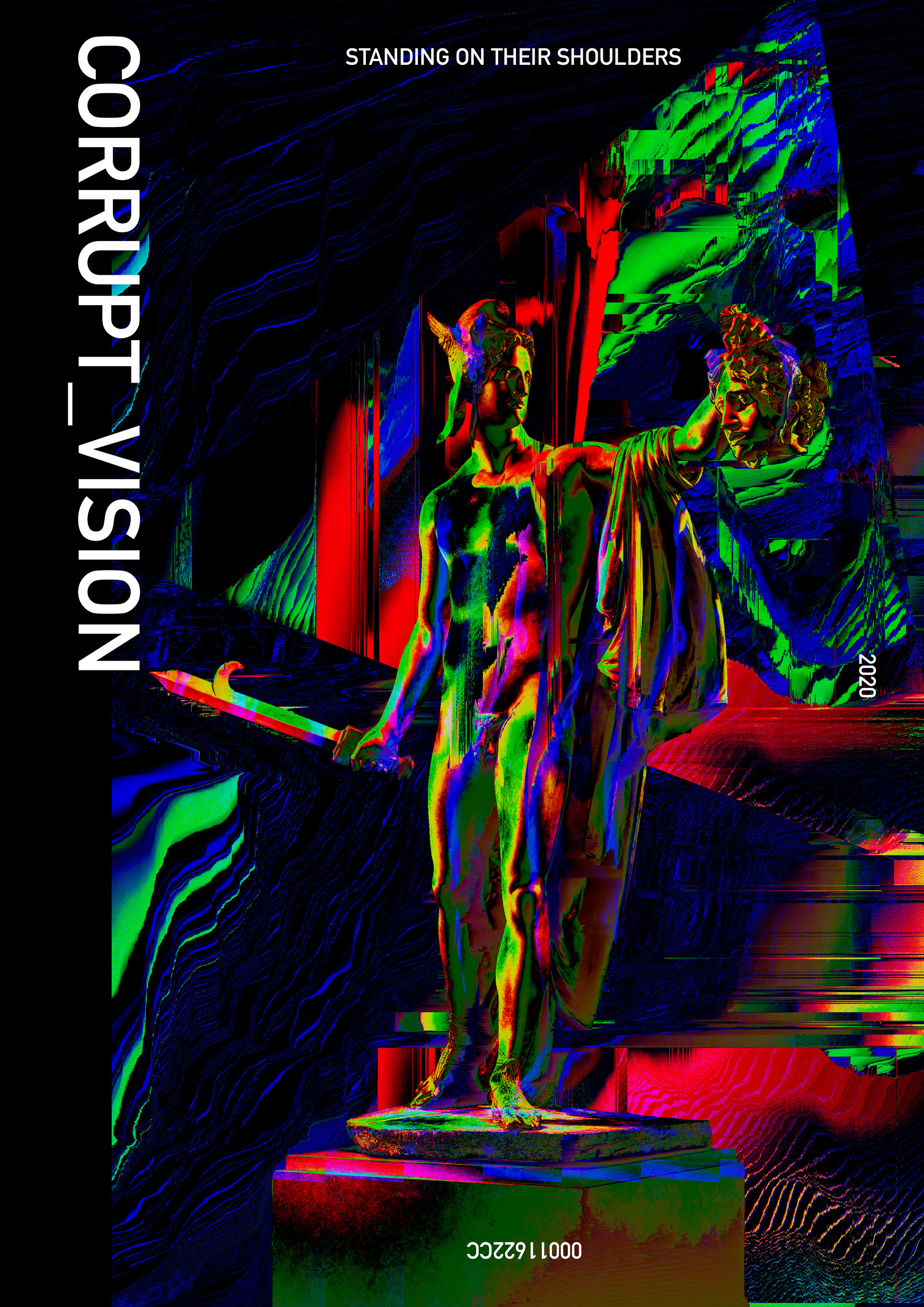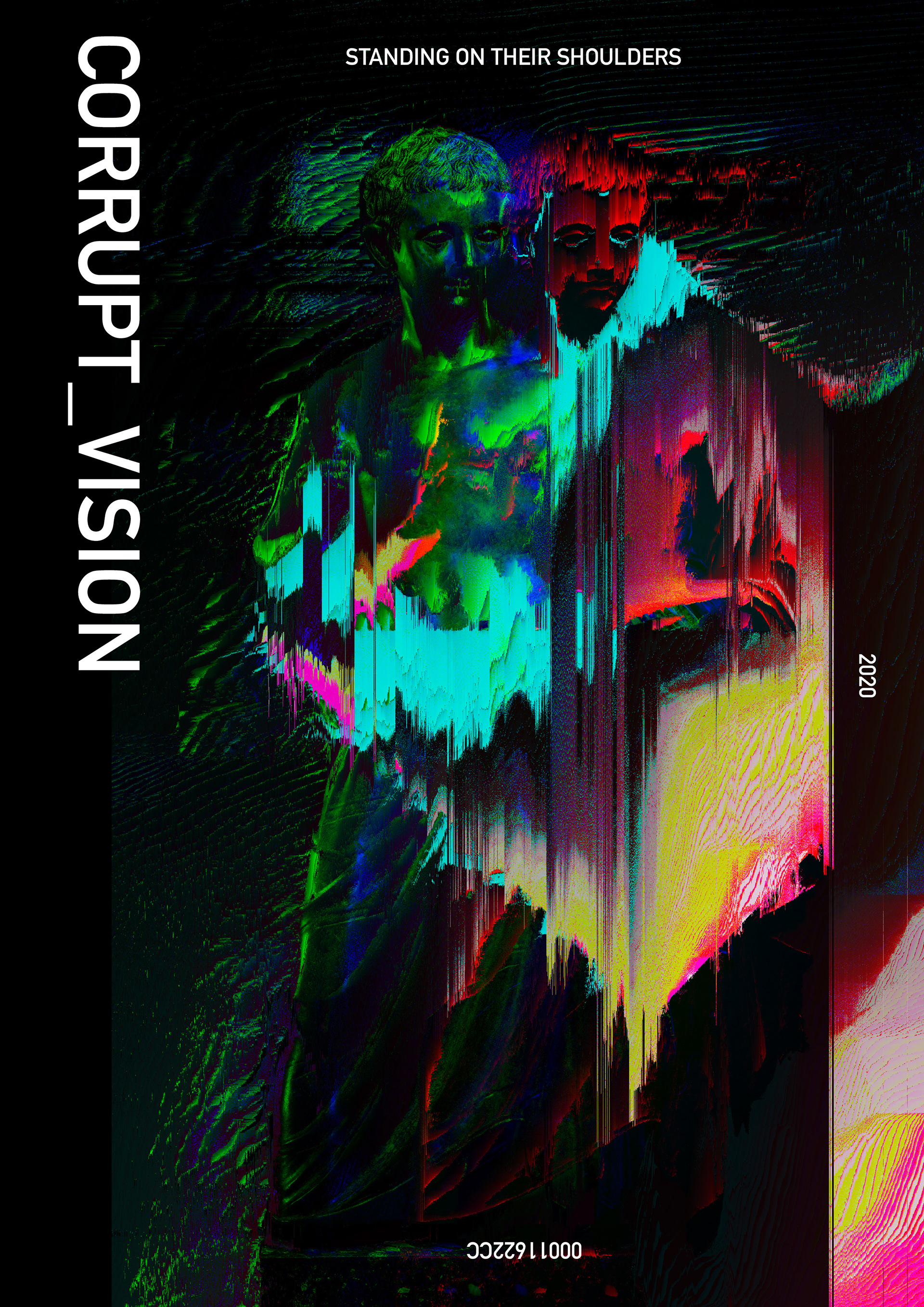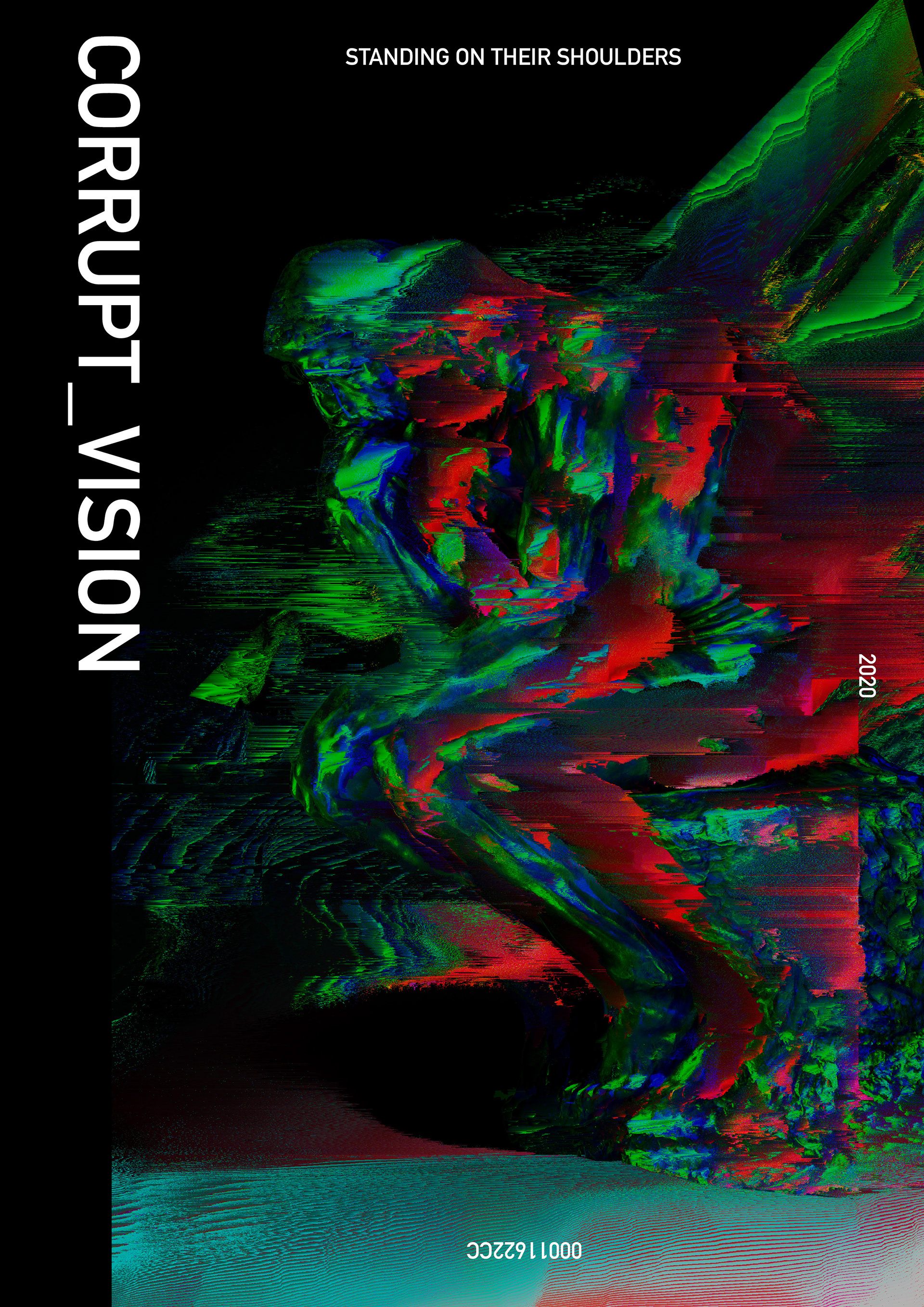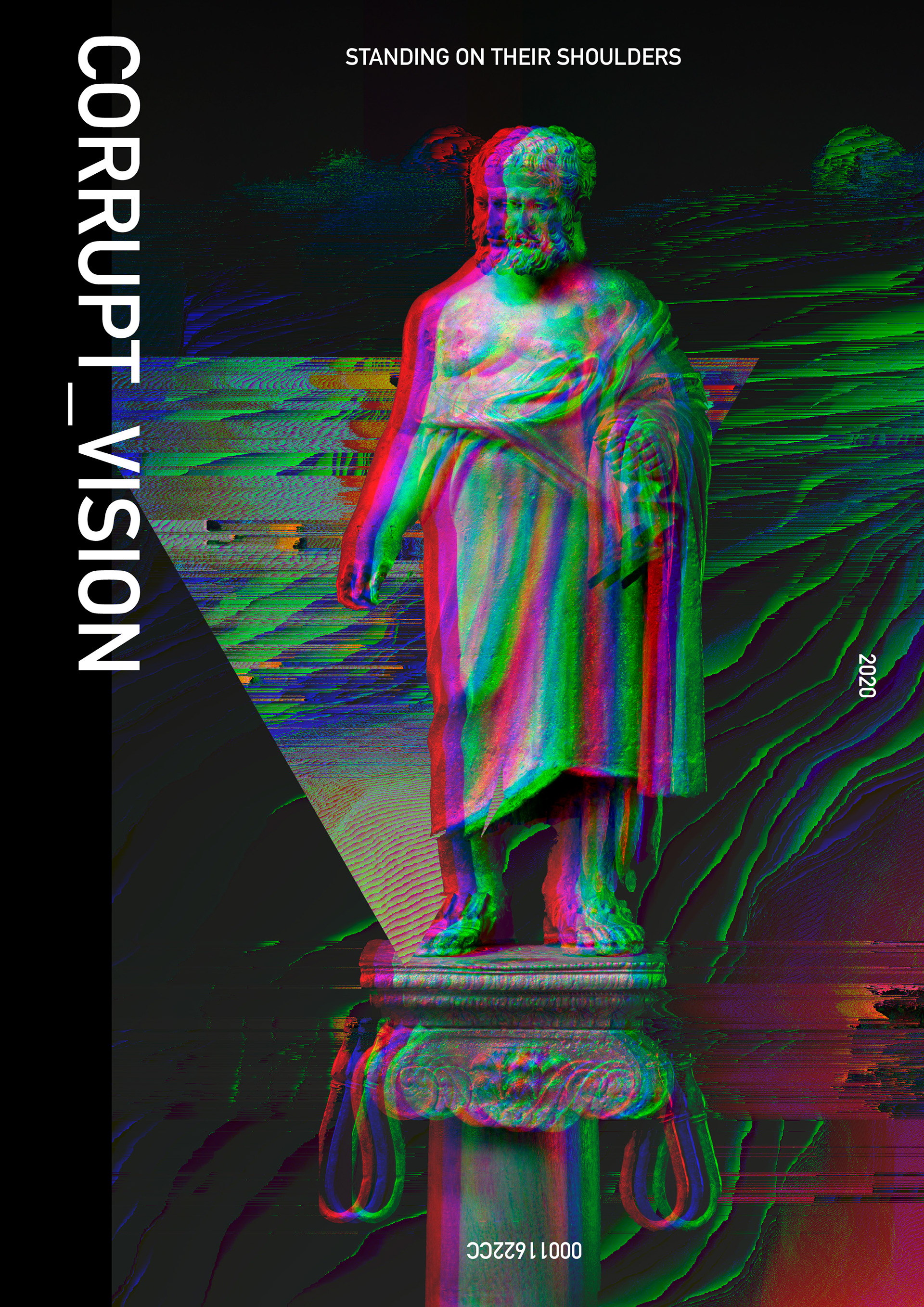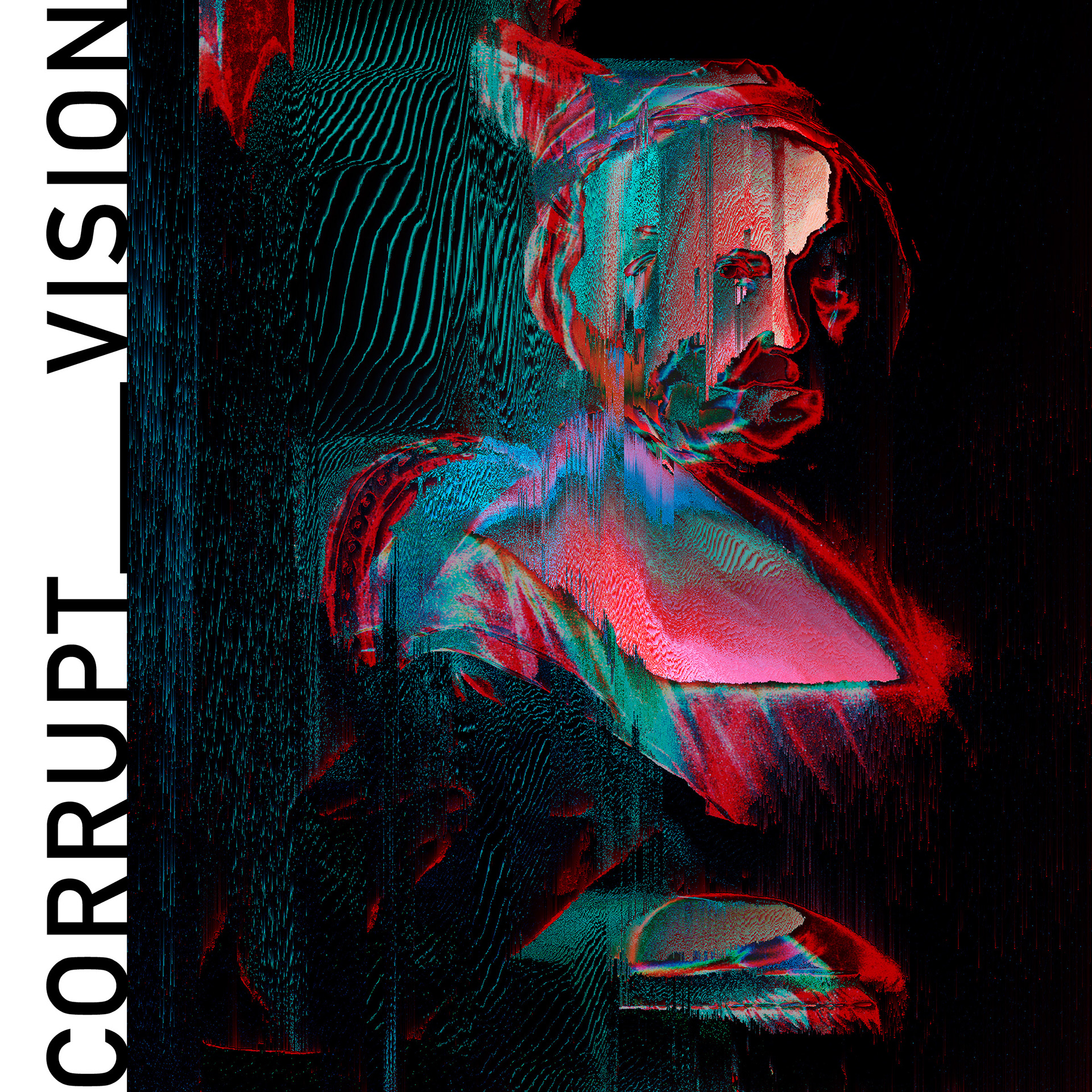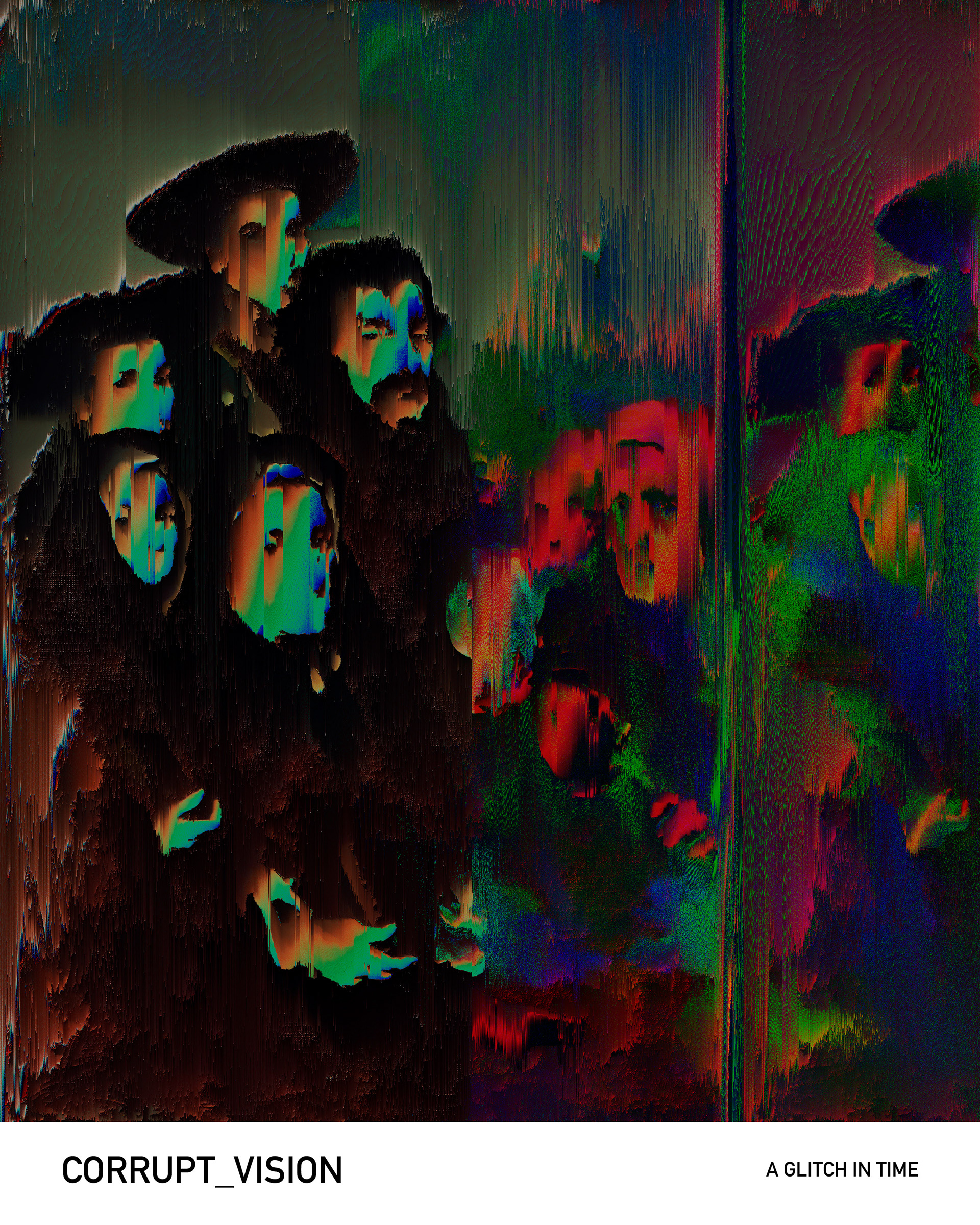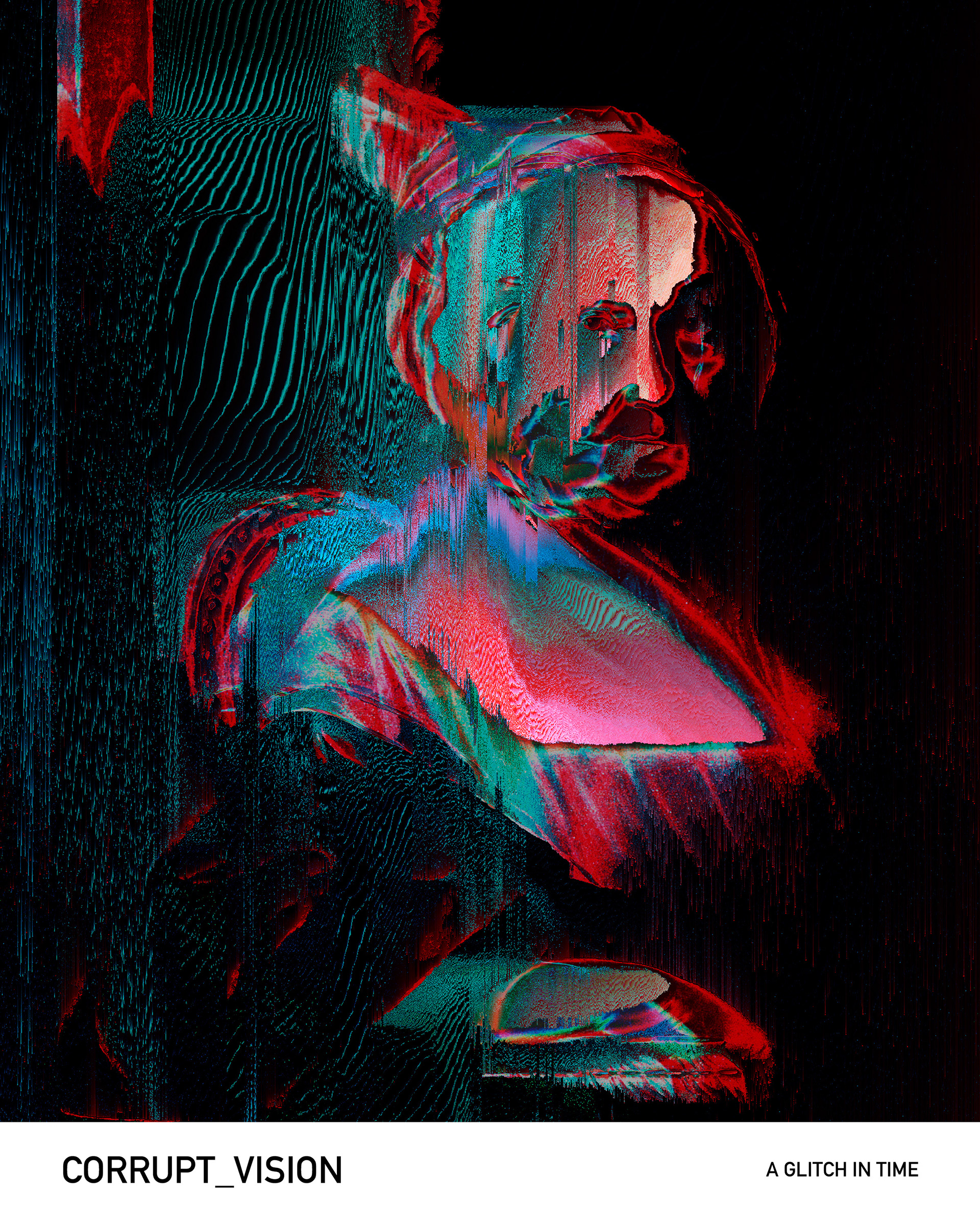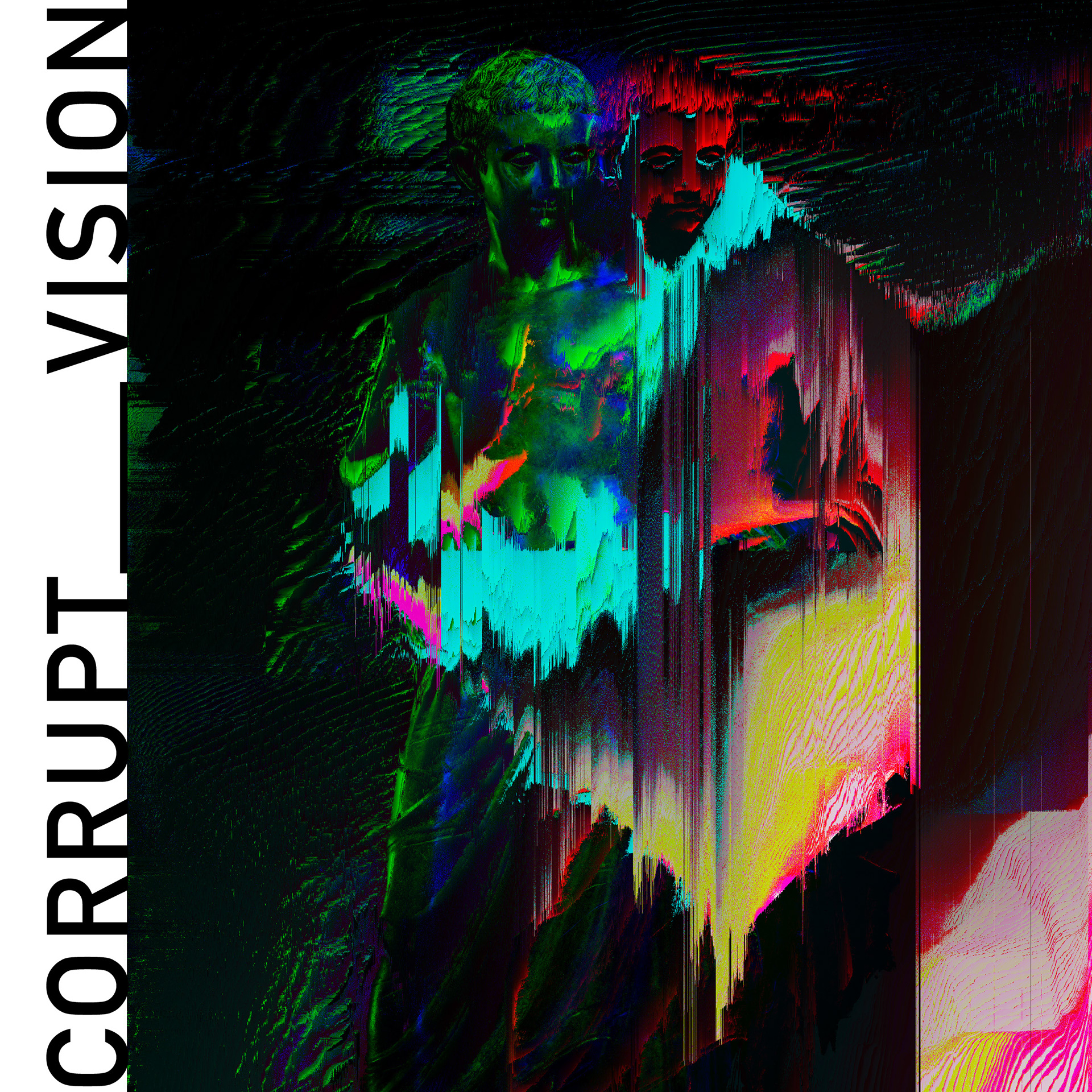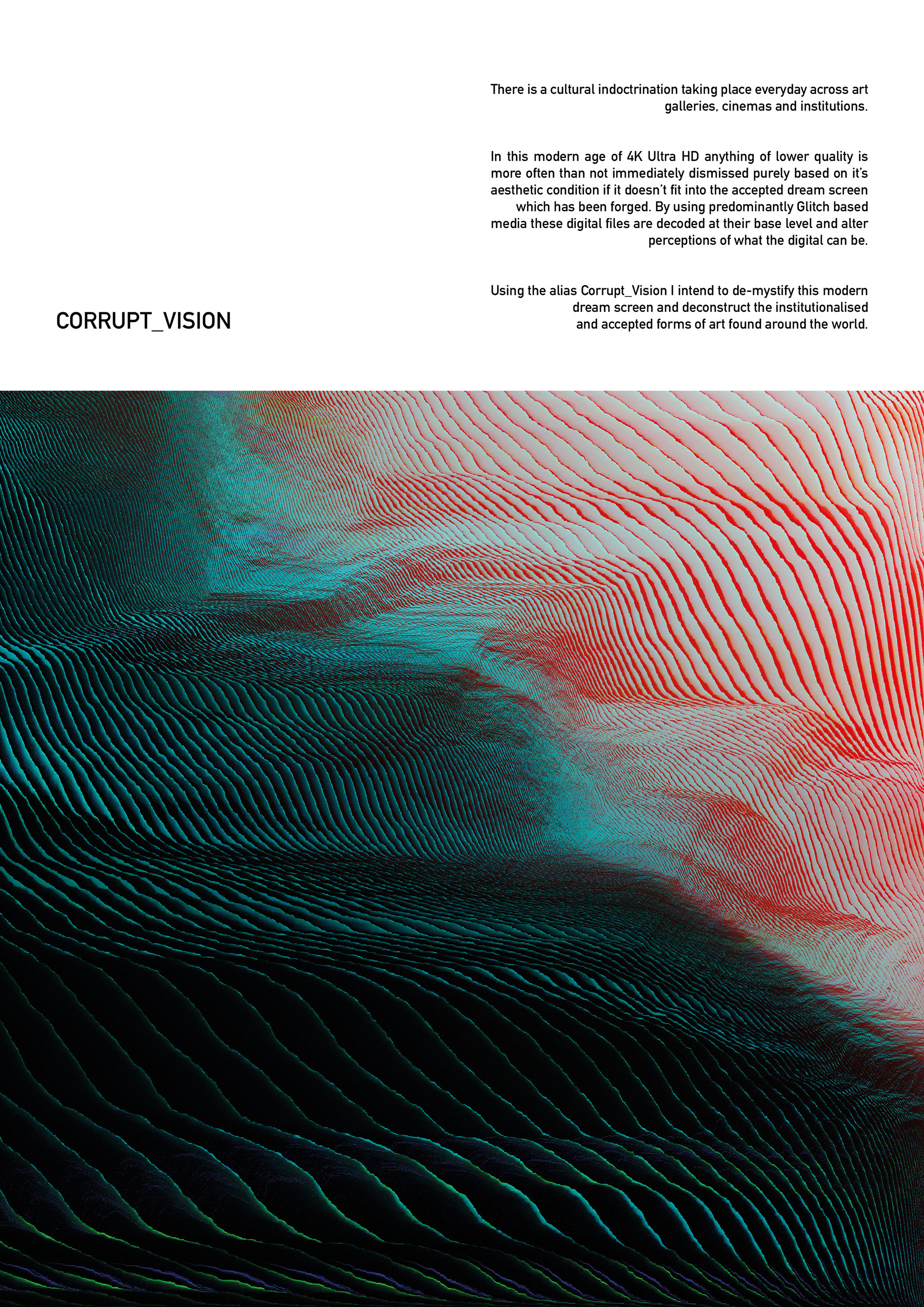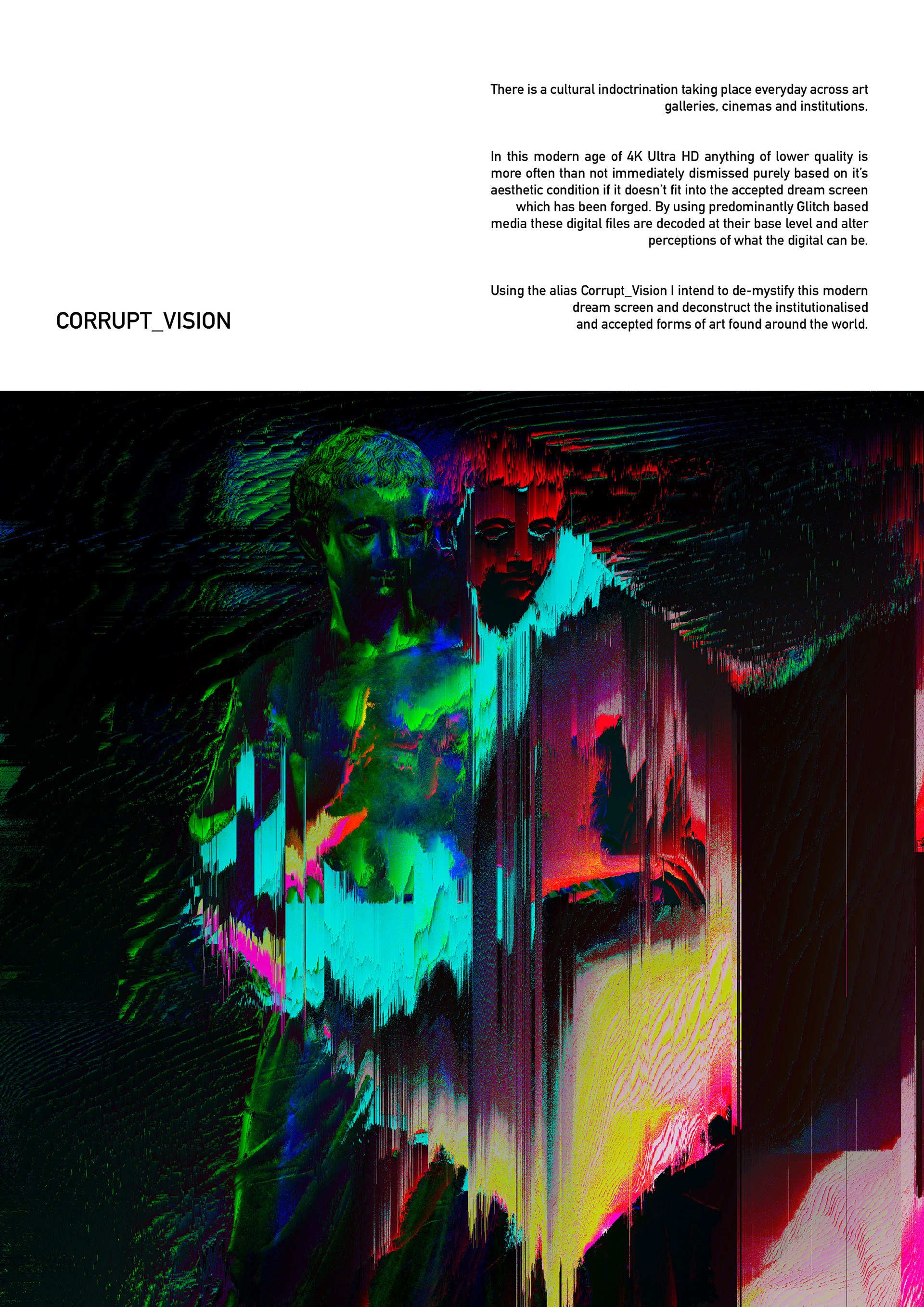 Palermo, Italy | March 2020 | 17th May 2020
Lockdown has really had an effect on my creativity. I've been so focussed on the outside world and what's been happening there, and on my day job. I've maybe worked on 2 projects since the start of Lockdown, but this is one that happened very soon before it. 
I went away on holiday with my girlfriend to get away from it all for a bit. Go to South Italy, relax and recharge my batteries, come back and start making moves on what I've been wanting to do, feel more zen. So we go away, then halfway through, Italy starts to get bad, then we get back to the U.K., starting to get even worse. Strange times, I remember that period very clearly and how much uncertainty there was, as soon as I see these images I see the time before all this. I look at them and see the holiday, and all the fun, but I do mainly see the period that immediately followed more.
On an aesthetic note, I'm really enjoying these sort of - postcards. Take some shots of a place that can maybe show that area in a way that wouldn't conventionally be shown off. It's not me trying to make the place look bad, but I think it creates a juxtaposition between our conventions of postcard photography, where the image would be beautiful and show the place in the best light, where as I'm not. 
I might keep doing this for places I visit. Won't be able to do that for a while I doubt.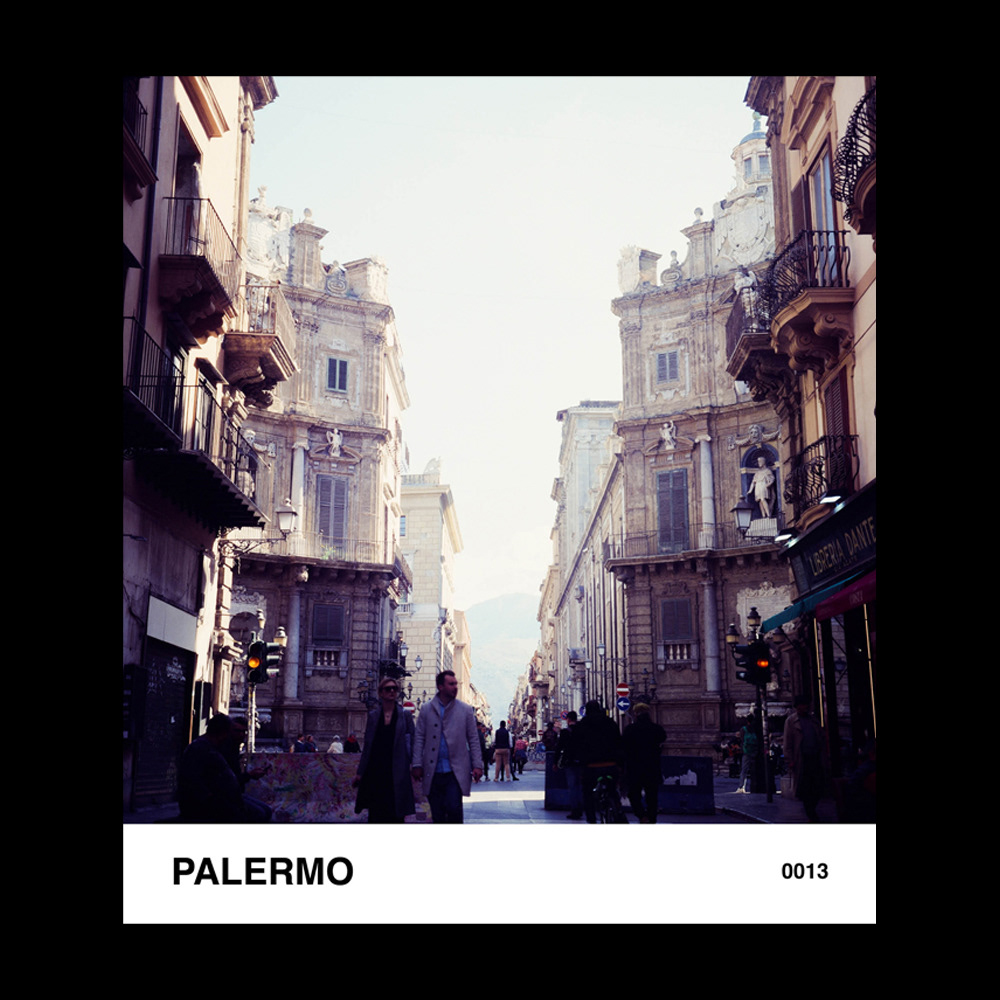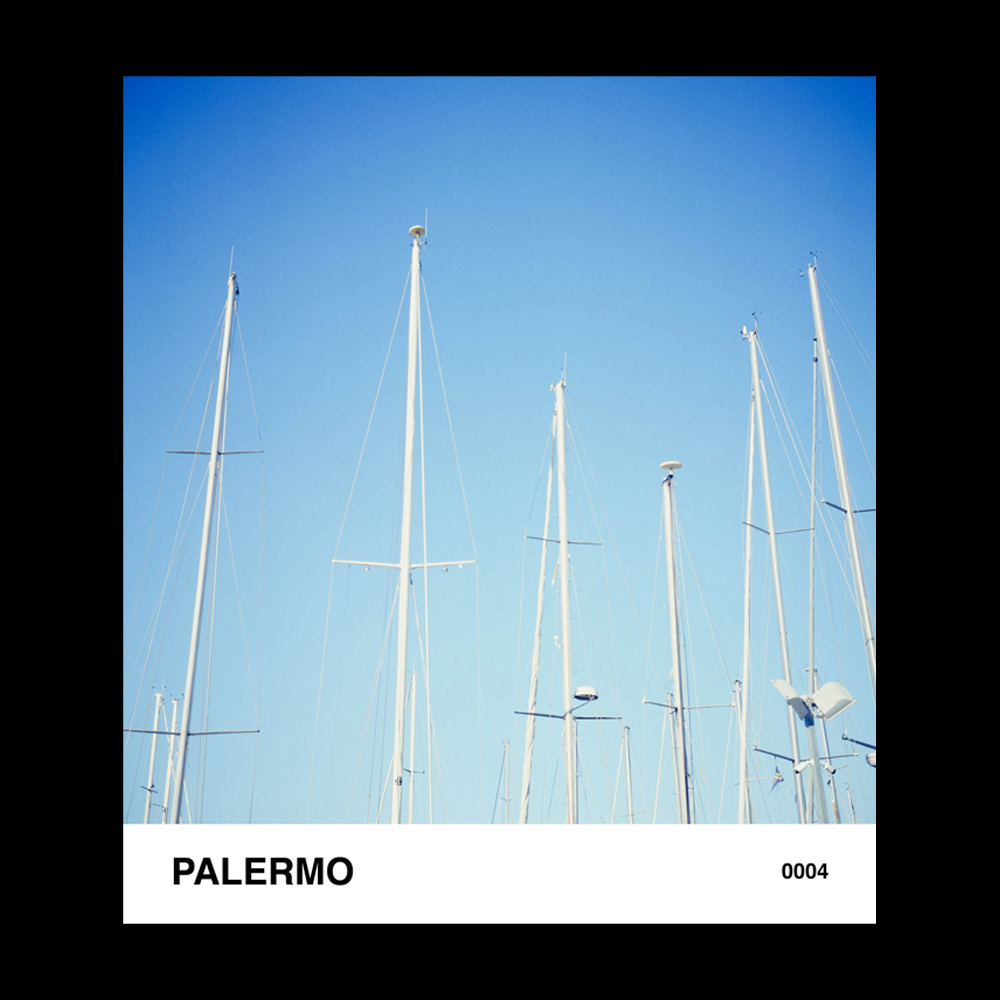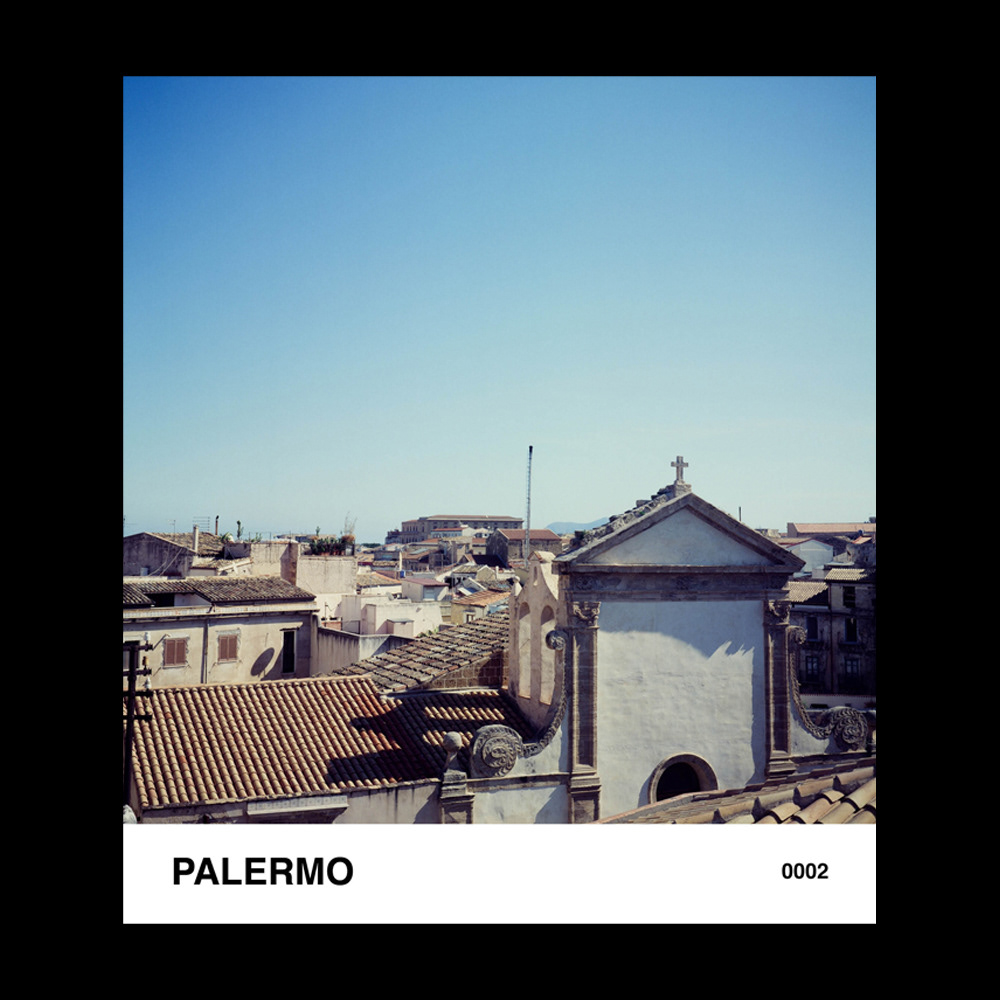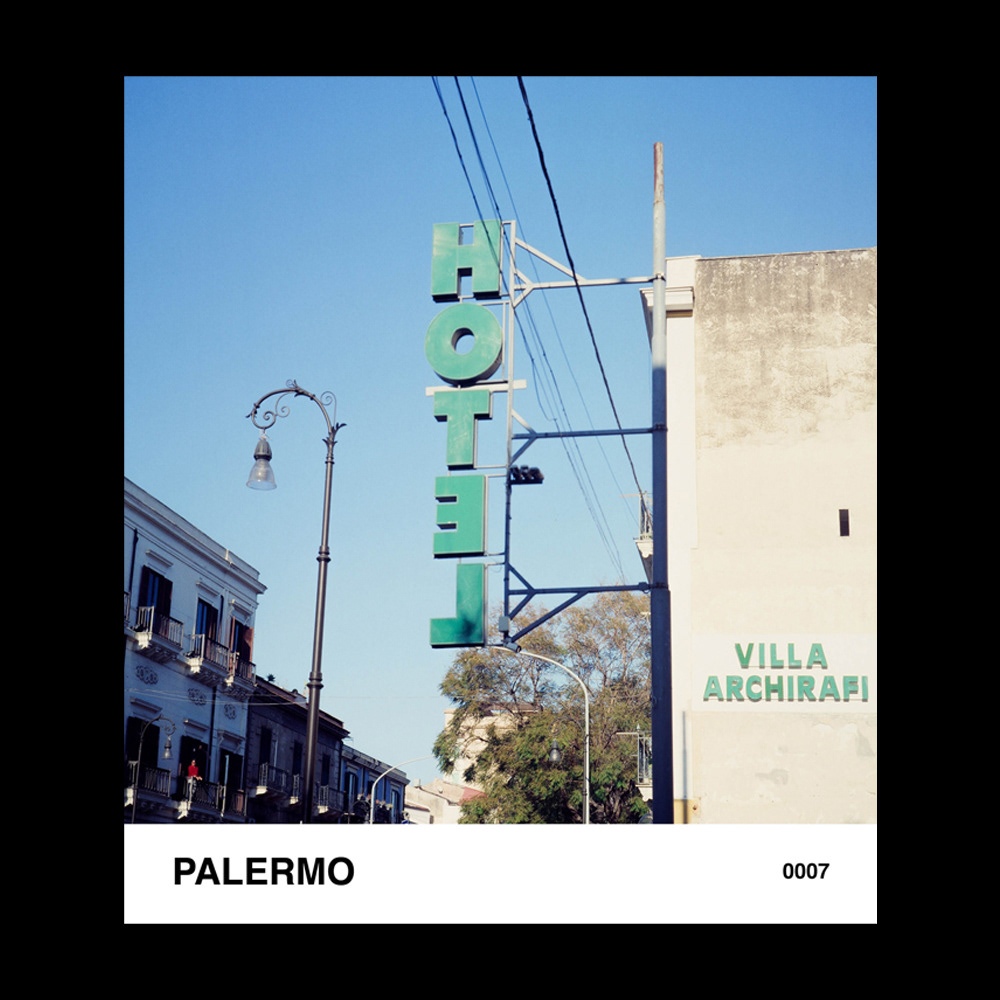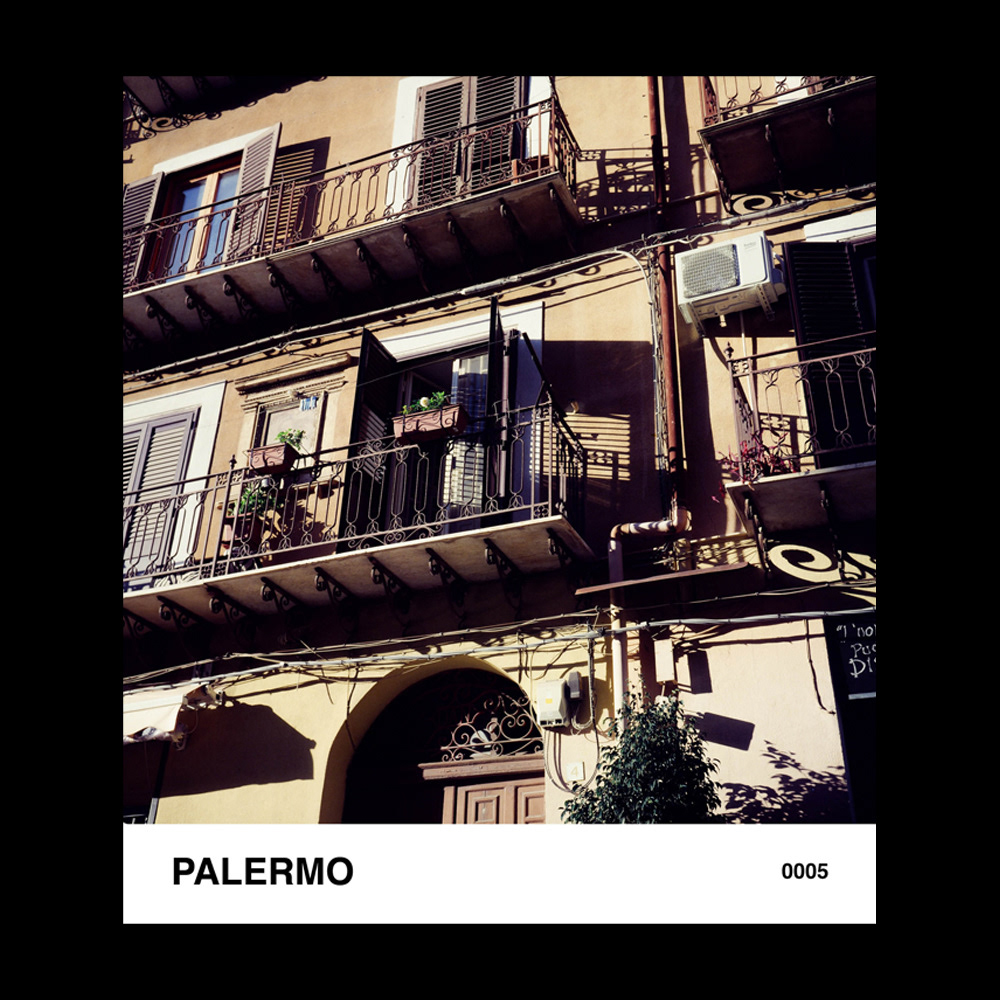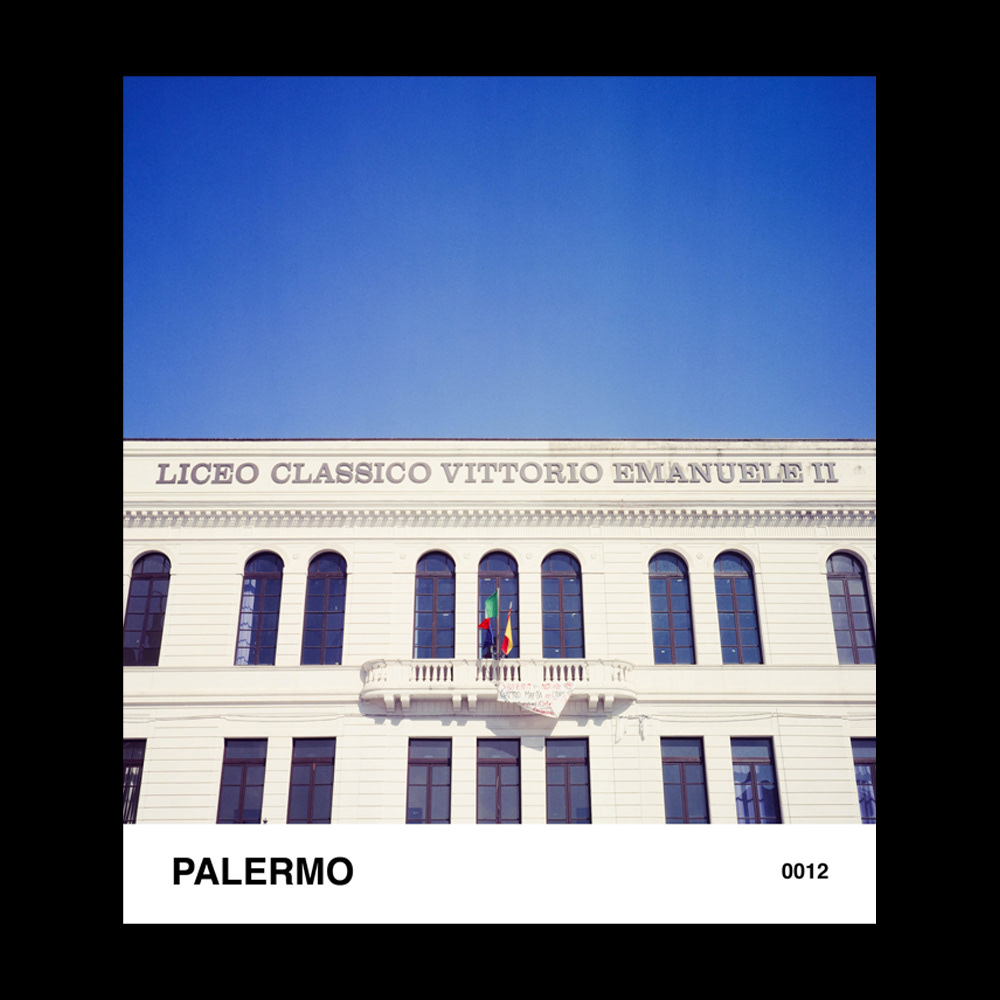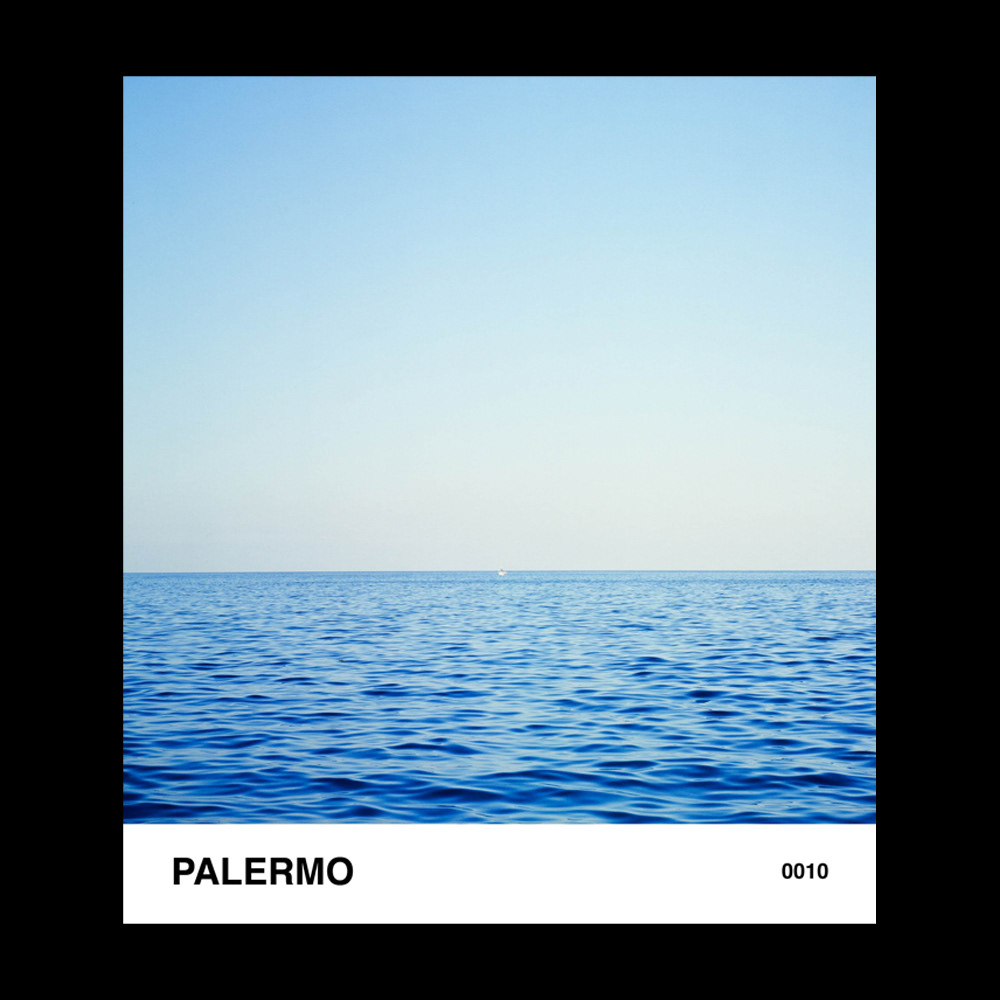 Natural History Museum x MADE.com | March 2020 | 7th March 2020
I haven't wrote on here much for a while. I've just been busy, busy with a lot of life admin. But I thought I would quickly share something through work which is exciting. 
Recently, I have been working on a collaboration between Natural History Museum and MADE.com. I was the retoucher working on creating all the imagery that can be found for the collab. I created some of them from previous imagery, and some with assets I had to create myself. 
Really proud to be able to add a name like The Natural History Museum to my portfolio, as well as other companies and websites appreciating my work, like the one mentioned below.

Fuerteventura for Christmas | December 2019 | 8th February 2019
For Christmas last year I went away with my parents to Fuerteventura in the Canary Islands. I've never been away from the U.K. for Christmas before, for it to be warm and seeing the sun was weird, but I would highly recommend doing it! Much, much better than a 'typical' British Christmas!
I took my Olympus XA 2 and Rolleiflex, with some expired Kodak Portra 160 NC and some Kodak Ektachrome 100+ (which was really expired and need a lot of love to get it to a decent state when scanned). I wasn't really sure what I wanted to shoot there, it's mainly a package holiday town. I'm not trying to be rude at all because I had a great time away, but there wasn't a huge amount of History or Culture there, other than what was put there by the holiday companies and tourists. There were the sand dunes and the volcanic mountains, but without an excursion on my own, I don't think I would have been able to capture anything I wanted. (You have to stick to the paths and the tracks that the people in-charge dictate, I'd want to stop and do my own thing, plus a Rolleiflex in a dune buggy - nah).
What I did was just walk around the place and capture whatever caught my eye. I shot two rolls of 35mm and 2 rolls of 120. The 120 was in pretty bad shape, the colour was waaay out, and there was damage to the film which caused issues with the images that made them unusable. It's a shame because I haven't had issues with any of the previous expired film I've used, and I took it all the way to the Canary Islands, feels like a bit of a waste, but it's also a lesson. 35mm came out okay, not a lot on there that I was really a fan of, but I always go back and look at them with fresh eyes, sometimes I see images that I didn't like, then I do like them. It's annoying, but I'm used to it now.
Looking at them I knew I wanted to do something with some design to add to them. I find a lot that my images aren't always the best just on there own, they need to be part of something. A lot of the time I find that they work being added to a poster, a book, something along those lines. So I used some ideas I had, which was basically a minimalist postcard for Instagram (because that's where all photography is going - great). 
I am very happy with them! I got them to be what I had in my head, and I got a good response from them. They were some images that I wasn't that fond of, didn't think they were that good, but by adding another element to them, I think it elevates them to something a little better than a holiday snap. I want to do more of this, it's a creative outlet I enjoy, and one that others enjoy. 
One thing I do think that I'm taking away from this is that I may be done with 35mm point and shoot. It's been a part of my photography for a few years now that I enjoy, but I'm just not getting back what I put in (e.g. time and effort, cost, etc.) I might use my small compact digital point and shoot from now on, and only go to film for Medium Format (because nothing looks better than Medium Format).
I'm going to show the finished designs because the other stuff I shot I'm not that fond of.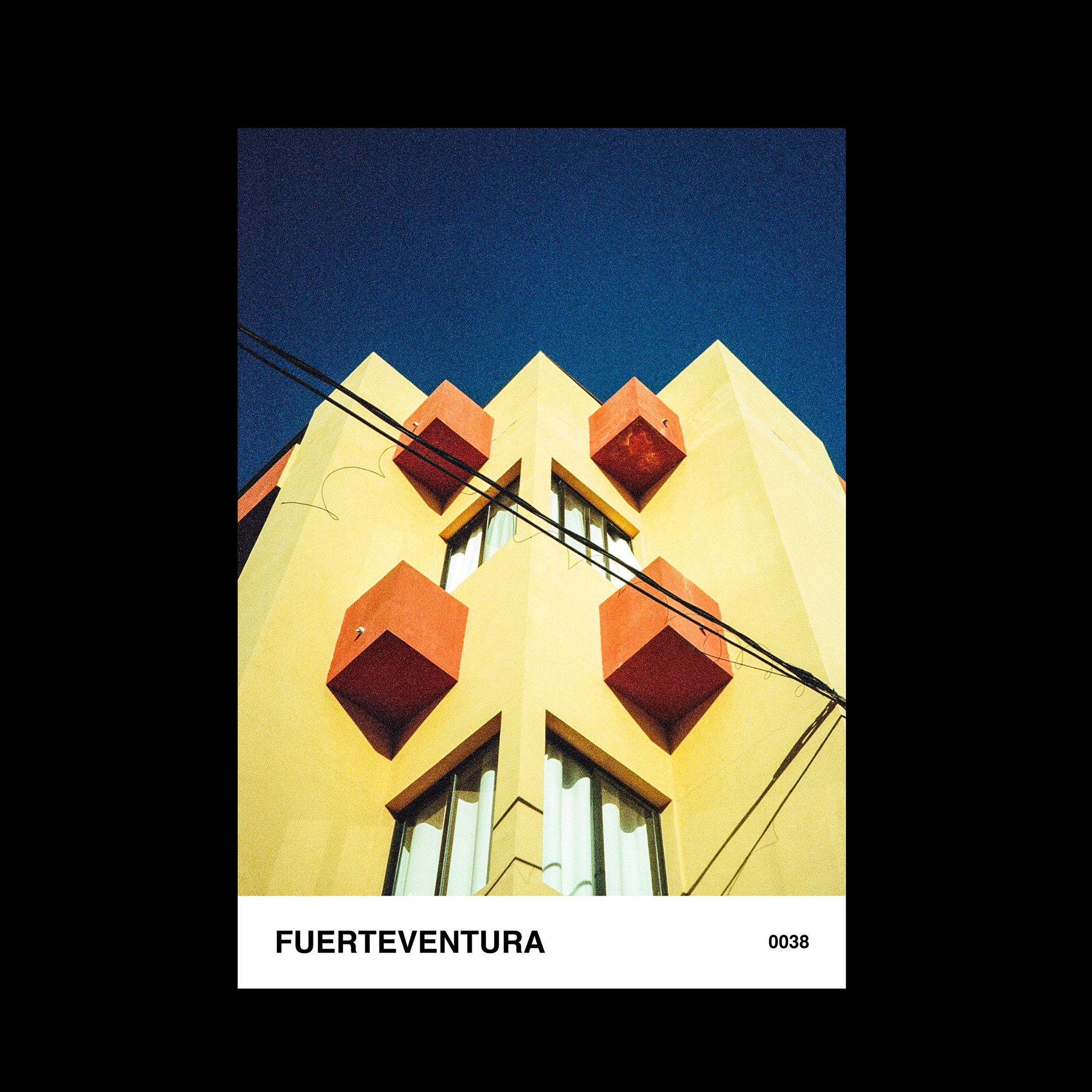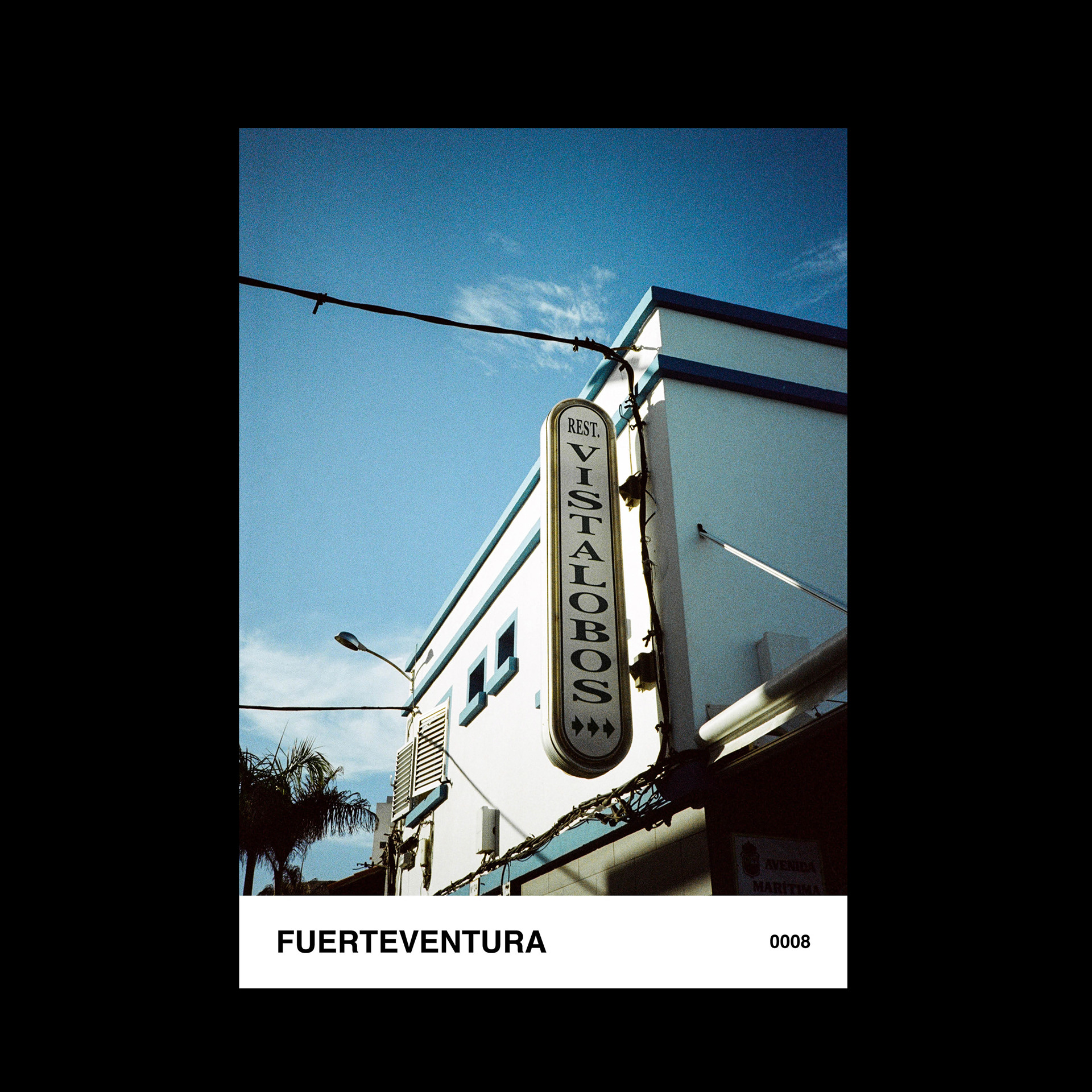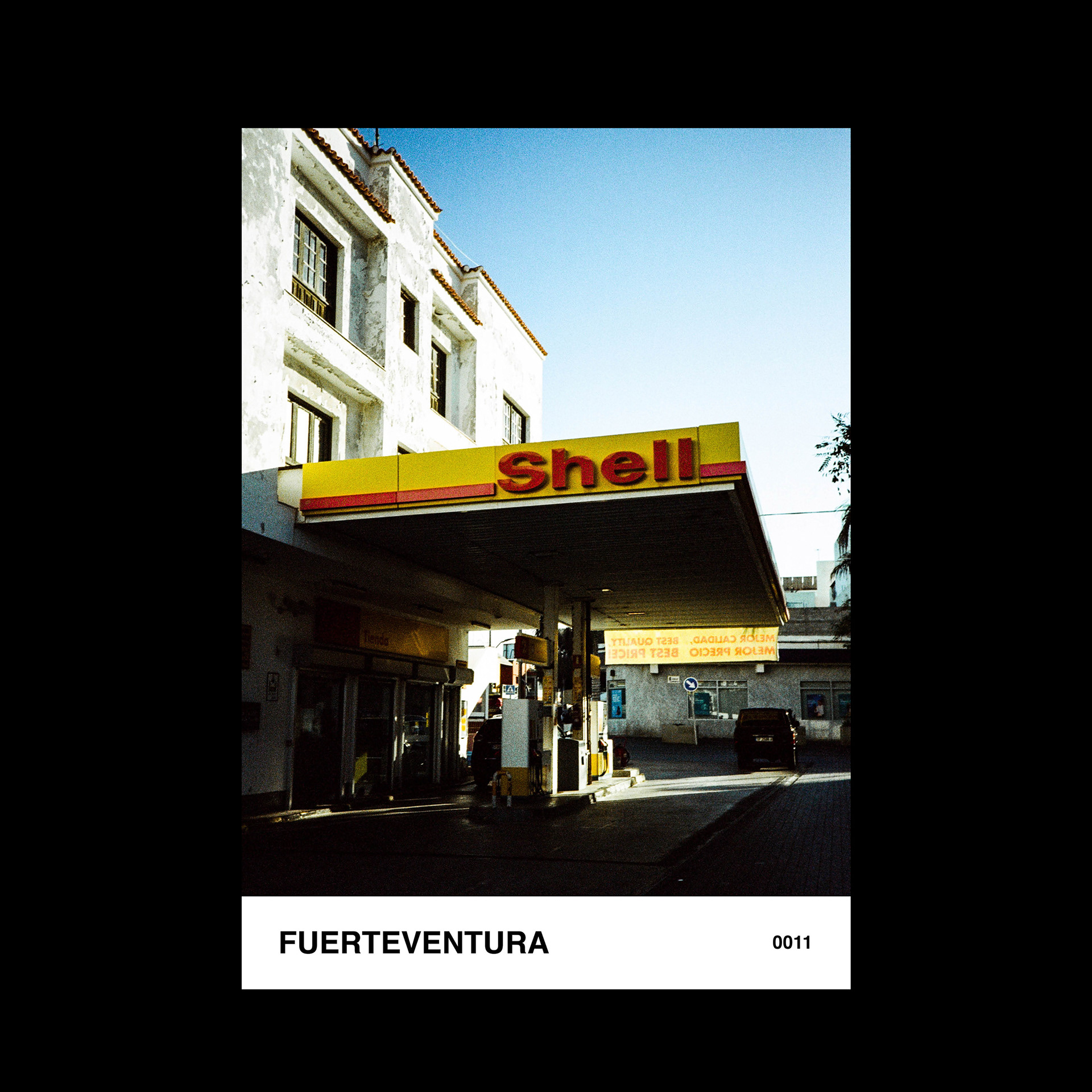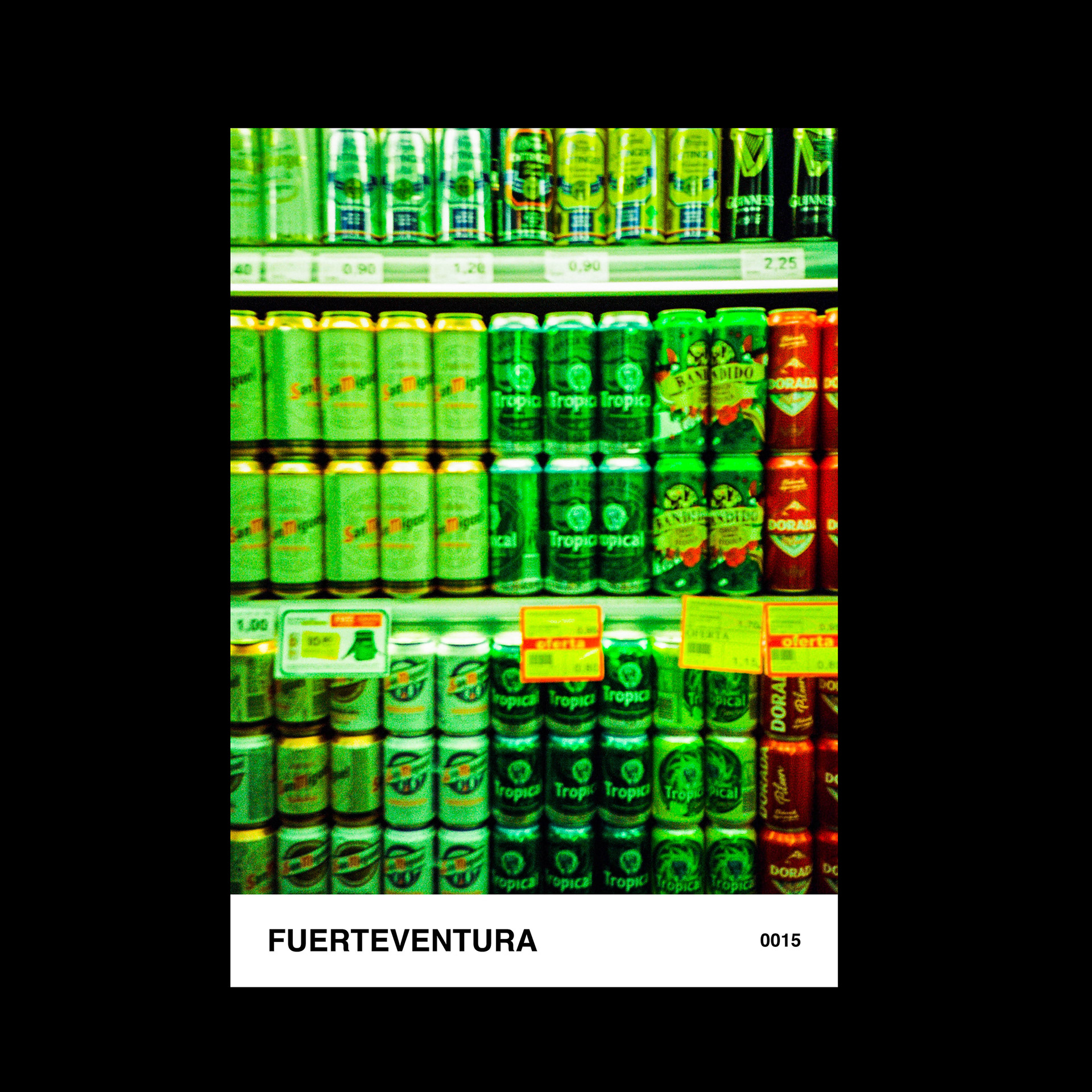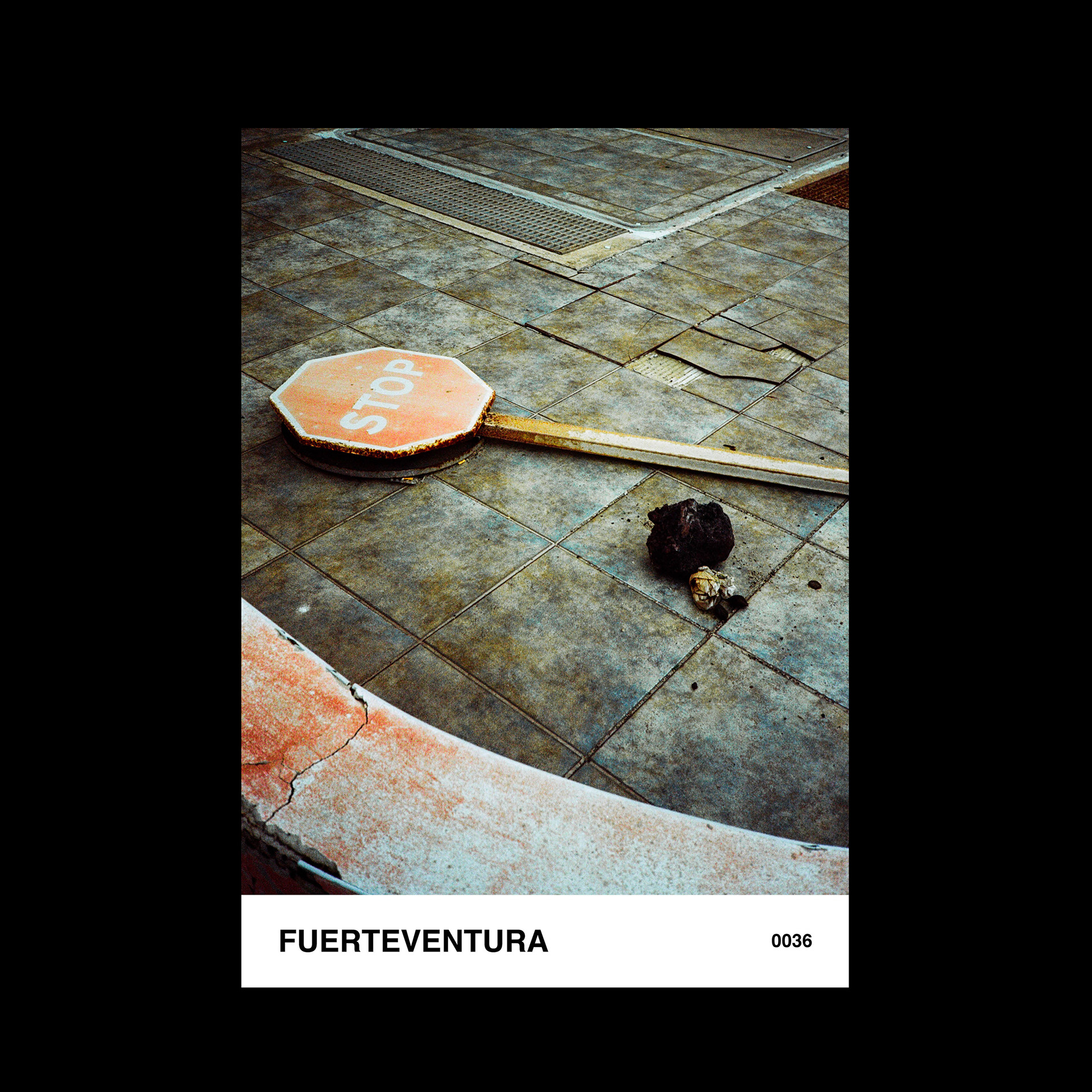 A Trip to The Netherlands | August 2019 | 12th September 2019
I recently went on a trip to The Netherlands, I've never been before, so it was nice to see somewhere new! (As well as go on holiday and leave the country for the first time in 2 years, don't say I don't work hard). I was visiting friends who are living in The Hague and we also visited Leiden, Rotterdam and Amsterdam. I really enjoyed my time in The Netherlands, and seeing the different characteristics of the cities (mainly how everything else is beautiful and Dutch, then Amsterdam is very - Amsterdam). I am going again in a few weeks, but that will be a very different trip and I may, or may not, post on here about it. 
When I was over there, I wanted to shoot some Medium Format and also some videos on my little Sony. I immediately decided to drop the Sony, and just focus on Medium Format. I've tried before to do both, to shoot on two different mediums, and it's really difficult if you're not in a working environment, or working to a brief. When you're just trying to capture a city, you'll be overwhelmed by all the thoughts you're having trying to cover it with both cameras that you'll actually not shoot anything! 
For the Medium Format shots, I knew what I wanted. I had the ideas in my head, and the knowledge to do it. Did I do any of them? - Not really. 
I got lazy, I didn't work that hard for the images and I don't think I was 100% invested in shooting anything, let alone wasting film and shooting on a beautiful Hasselblad (not mine, friends). I think this can be seen in the images. I don't think they're terrible, but I feel you can tell they're being shot by someone who's not that passionate about what they're shooting. They're not bad! Just, I think I should have really pushed myself a bit more, taken that extra time to craft the shots more and really get what I was after.
What I did find annoying was that I took these (look below) on a Medium Format camera, spent money shooting and time/effort making sure that they're exposed correctly, and then I shoot a few frames on my phone and they're the images I like the most! What's the point!? I may as well be shooting digital, and not even just digital, but on my iPhone!?
It's all good though. They're not terrible shots, and if anything they're encouraging me to keep shooting and work harder! So, I had a really good trip, got a few nice pictures (on film and iPhone) and got to get away from London, the UK and clear my head a little!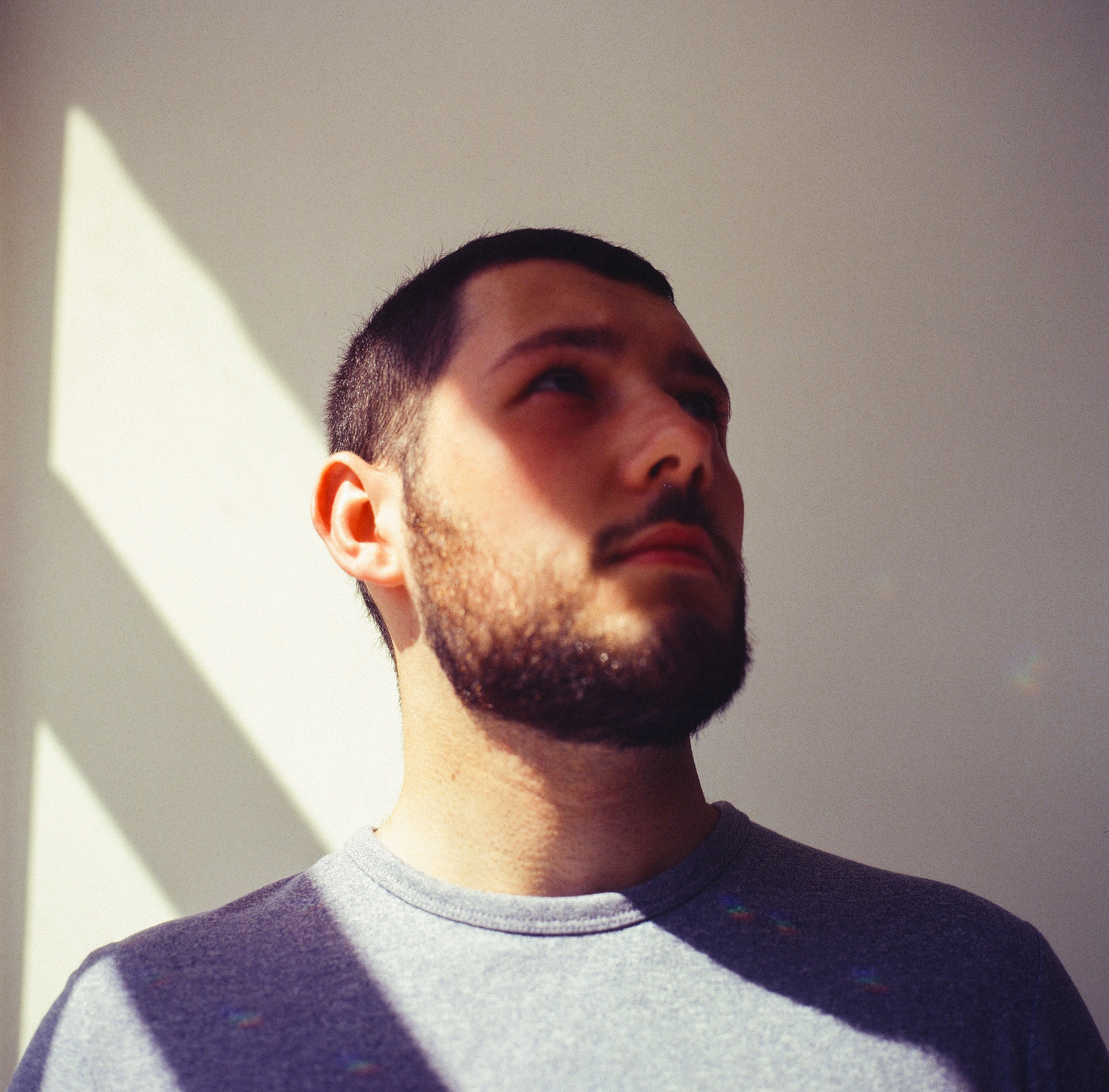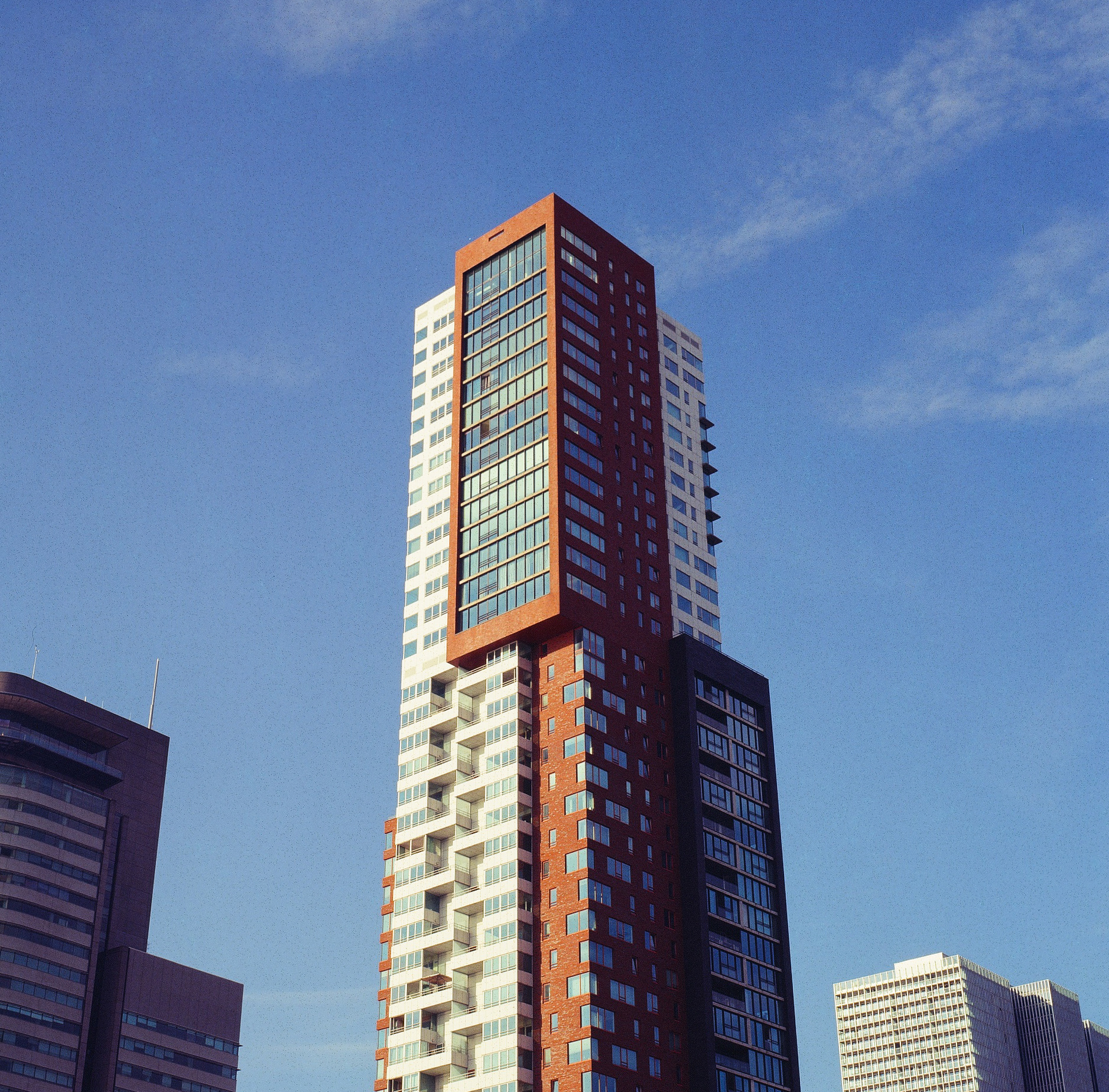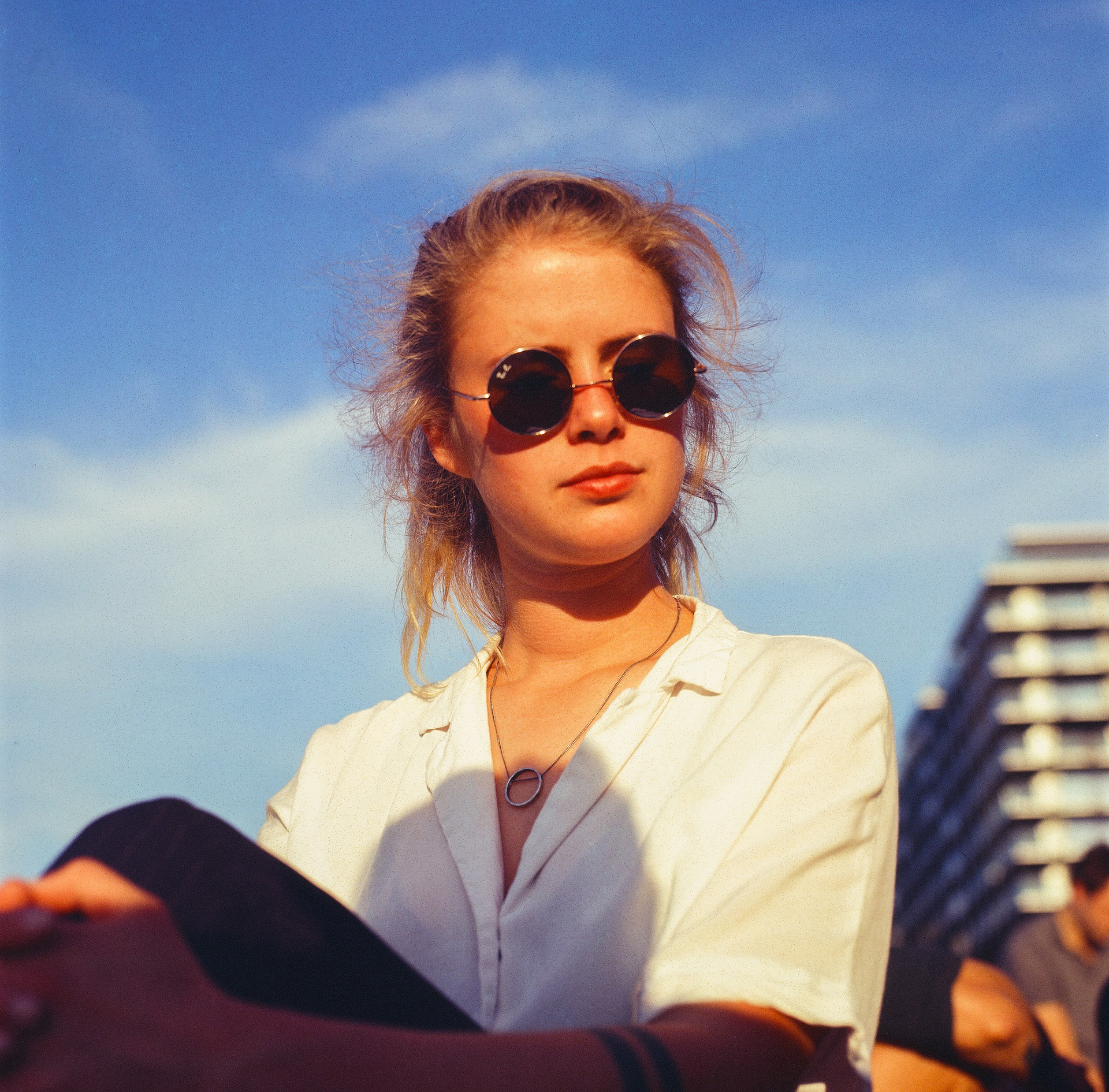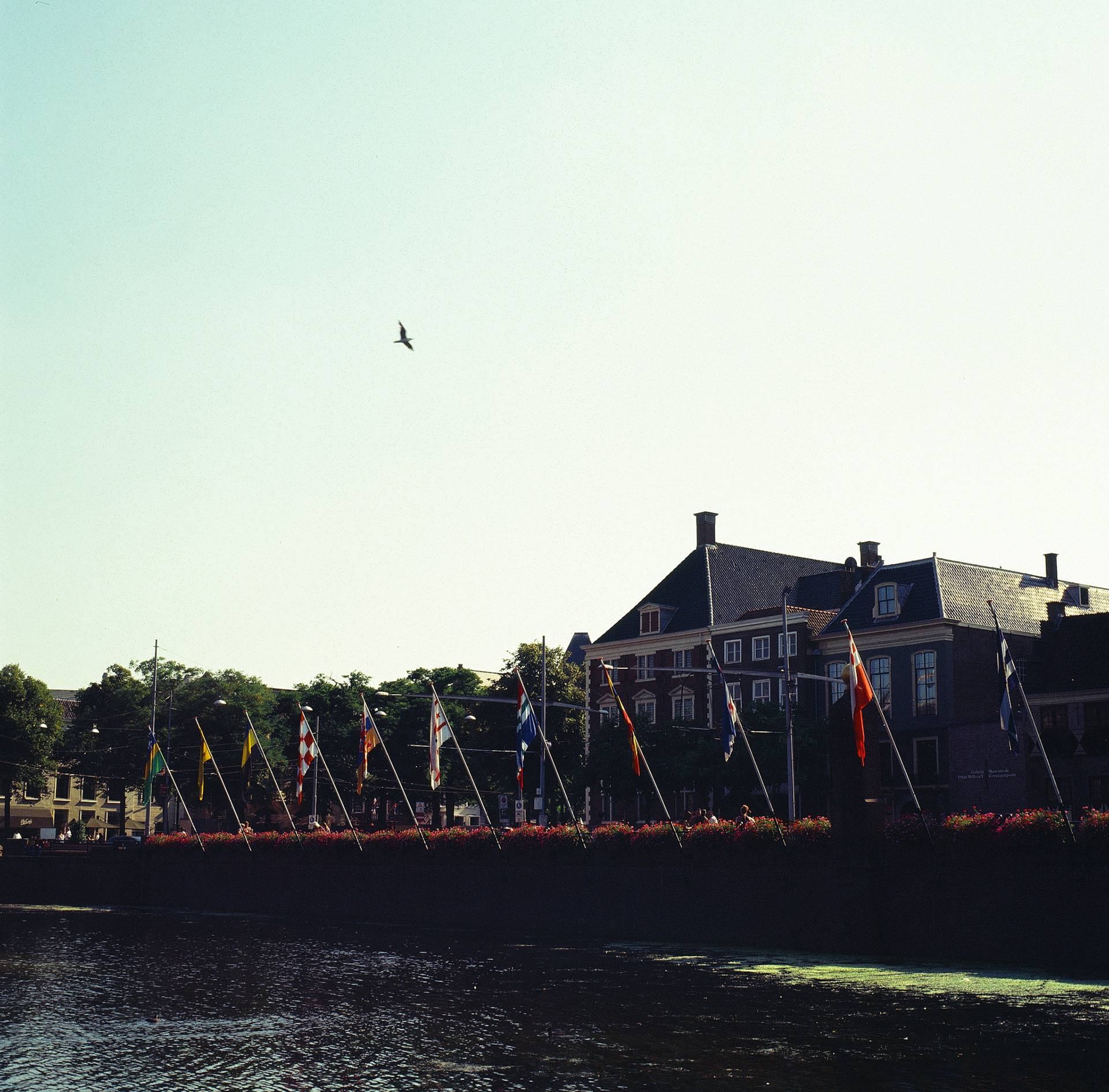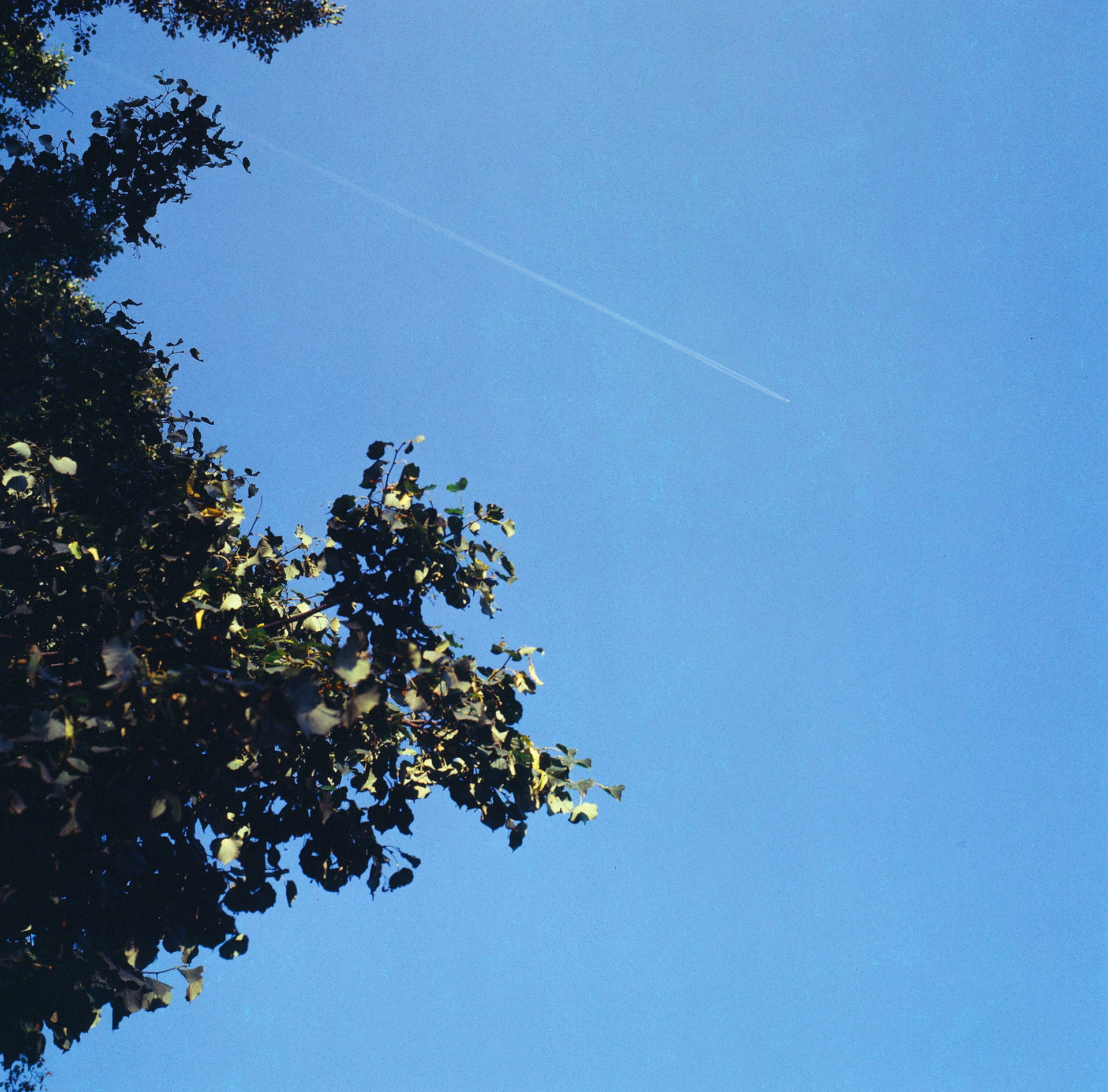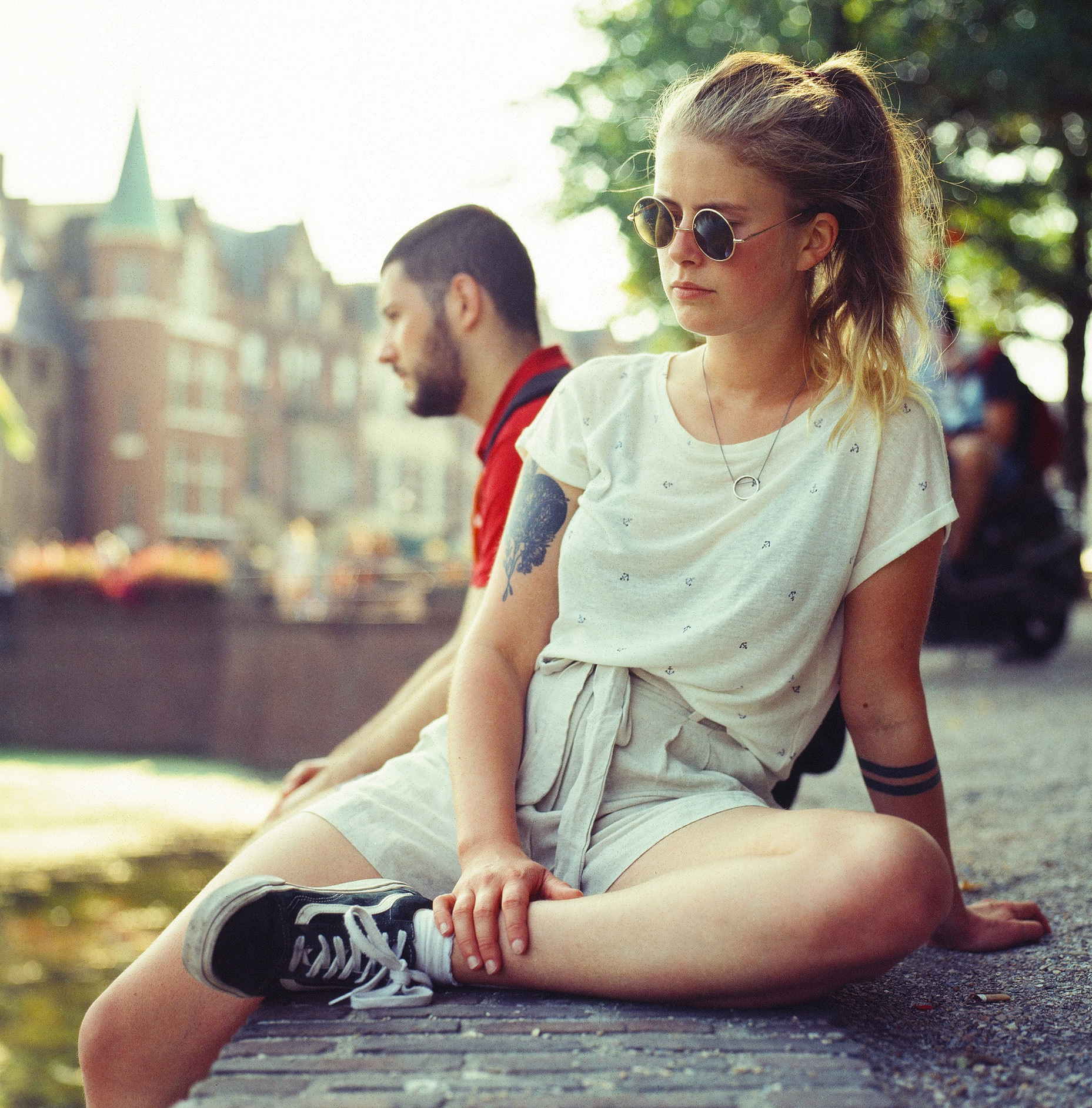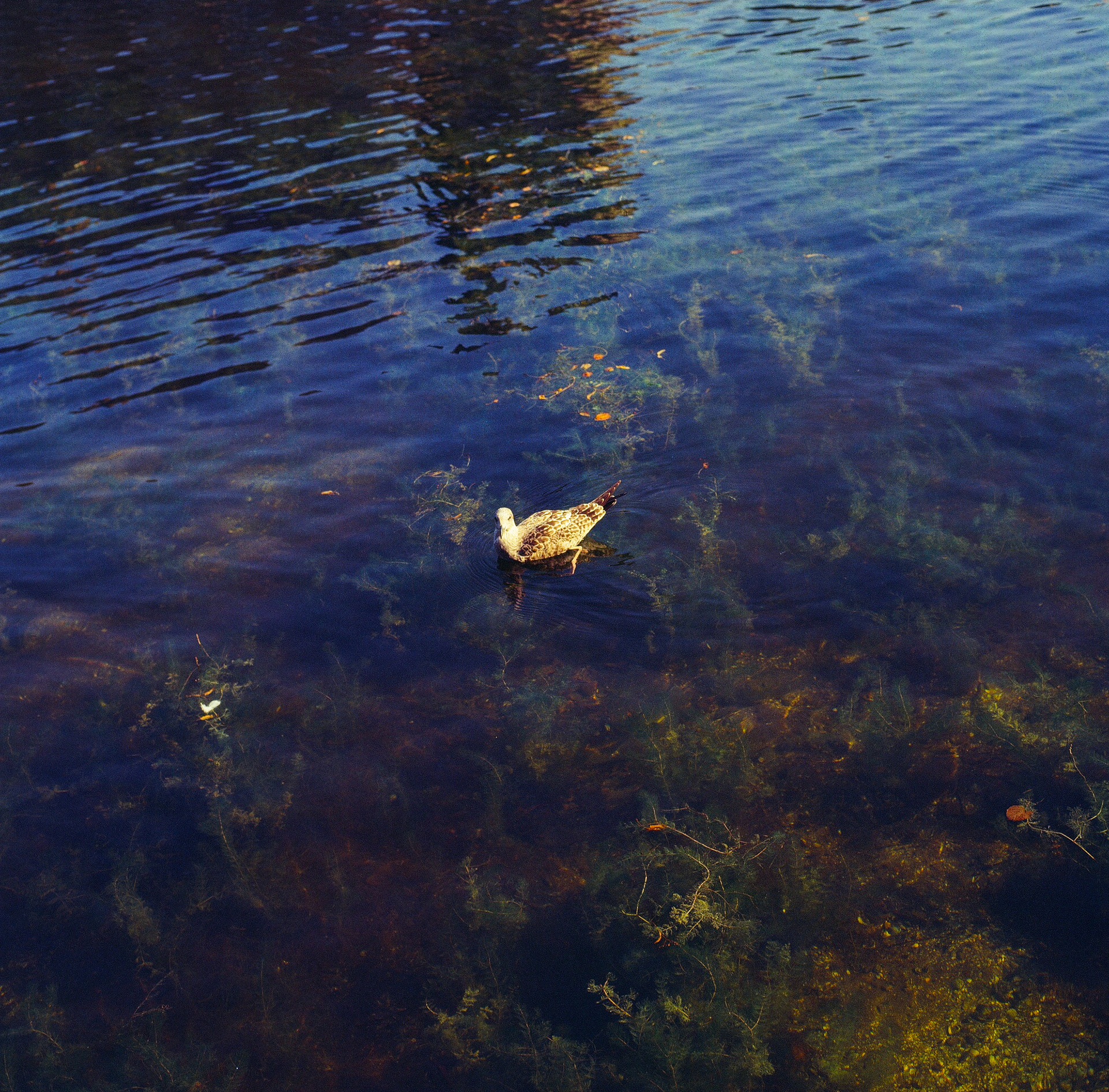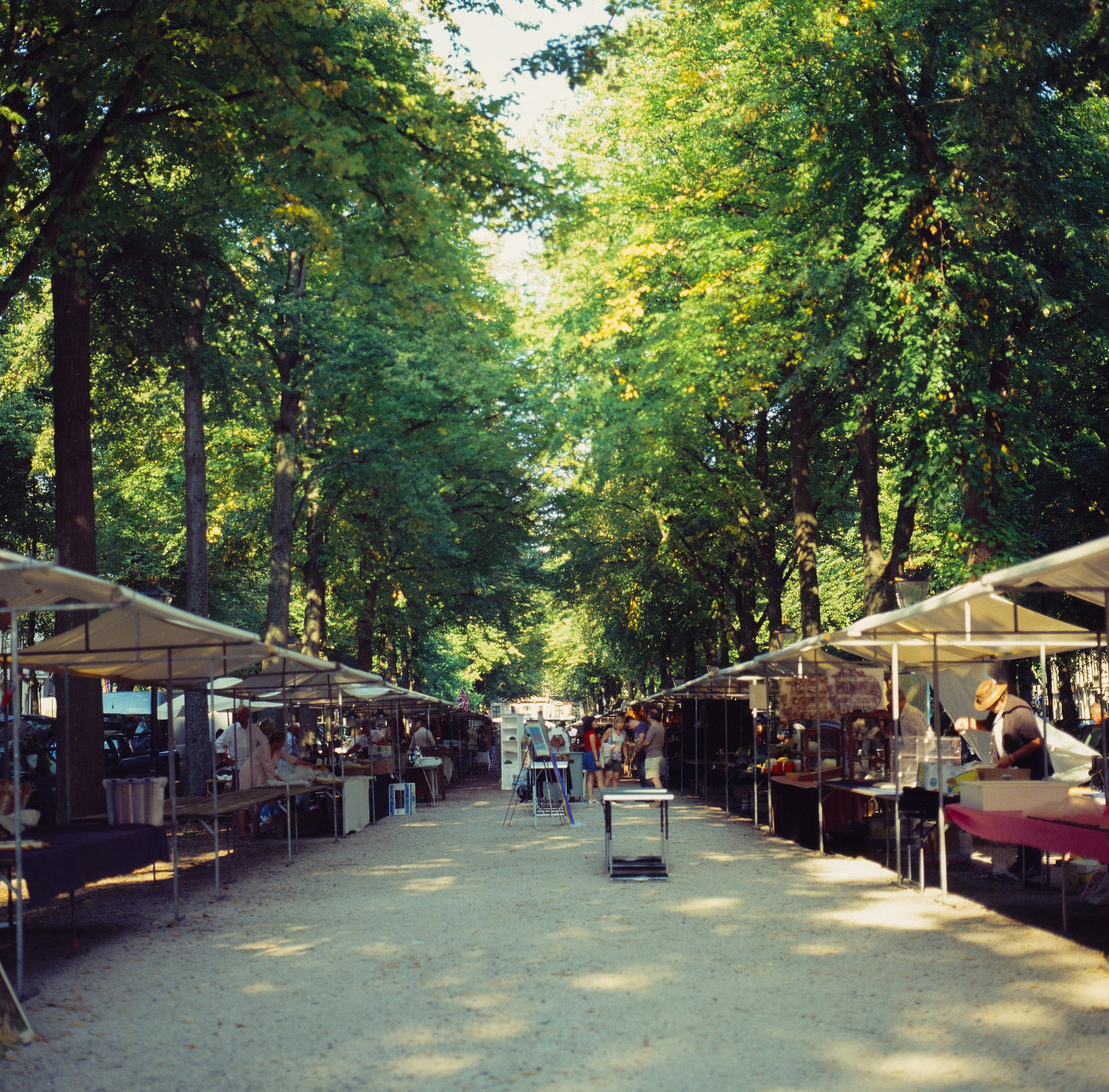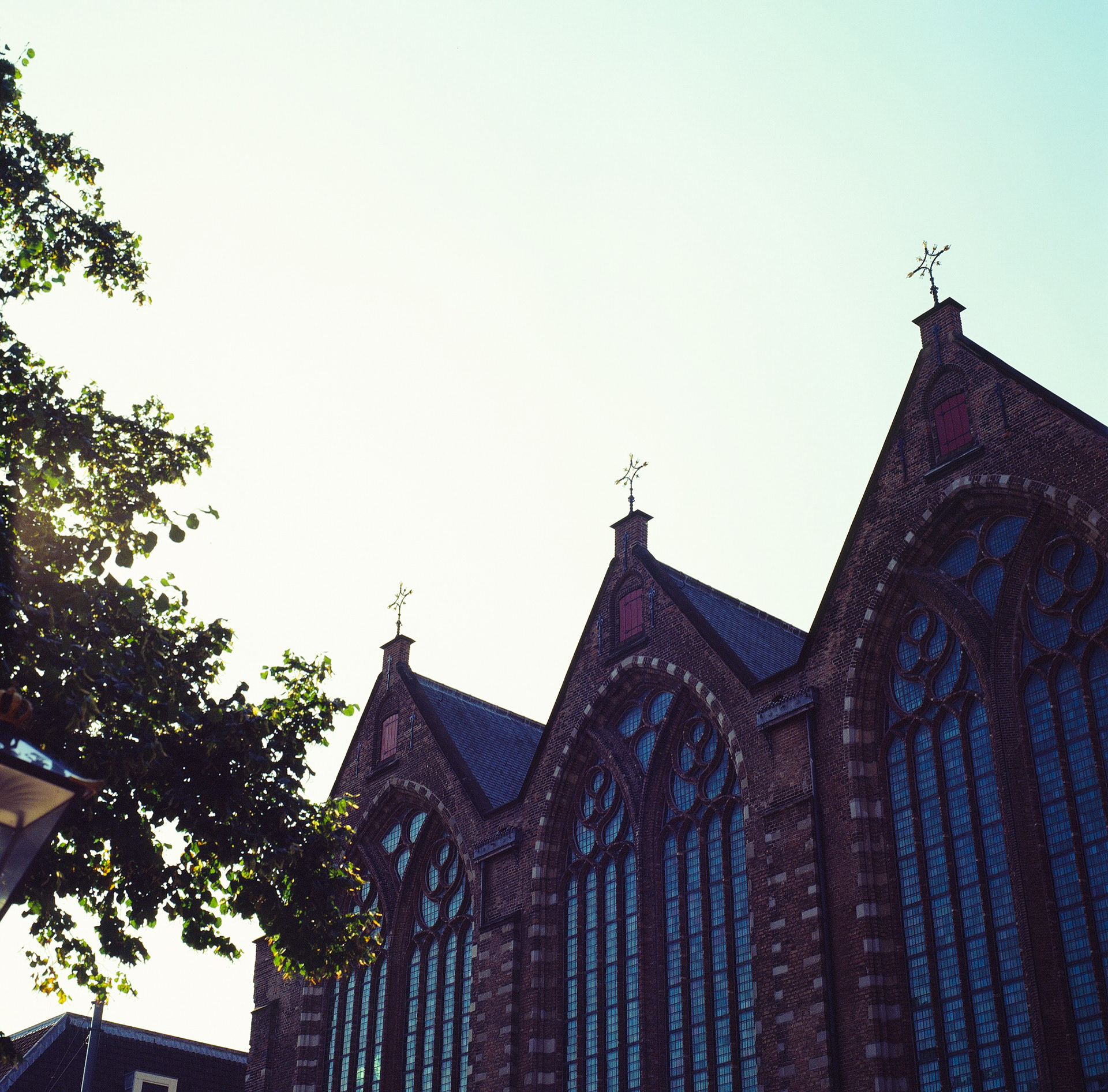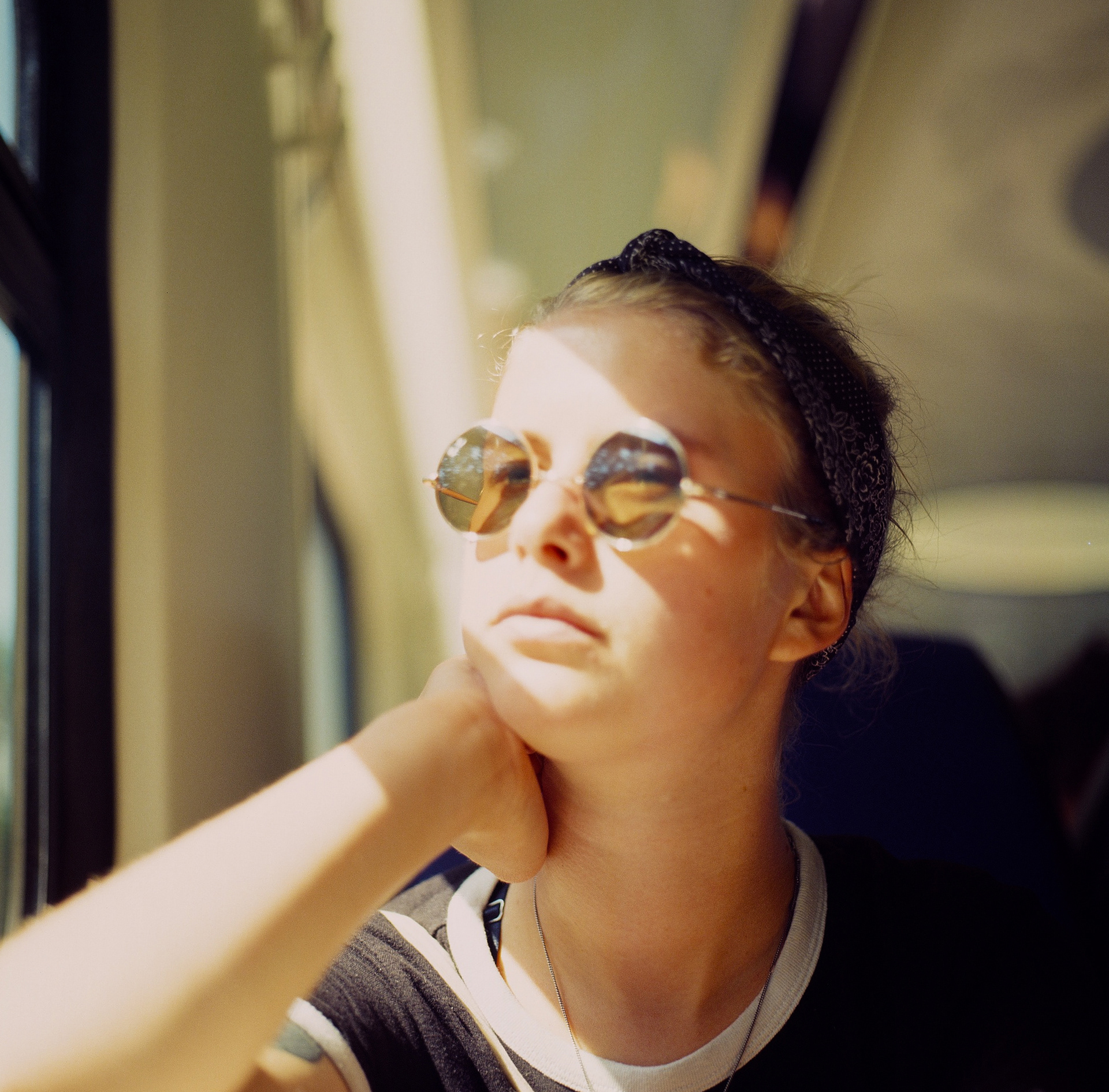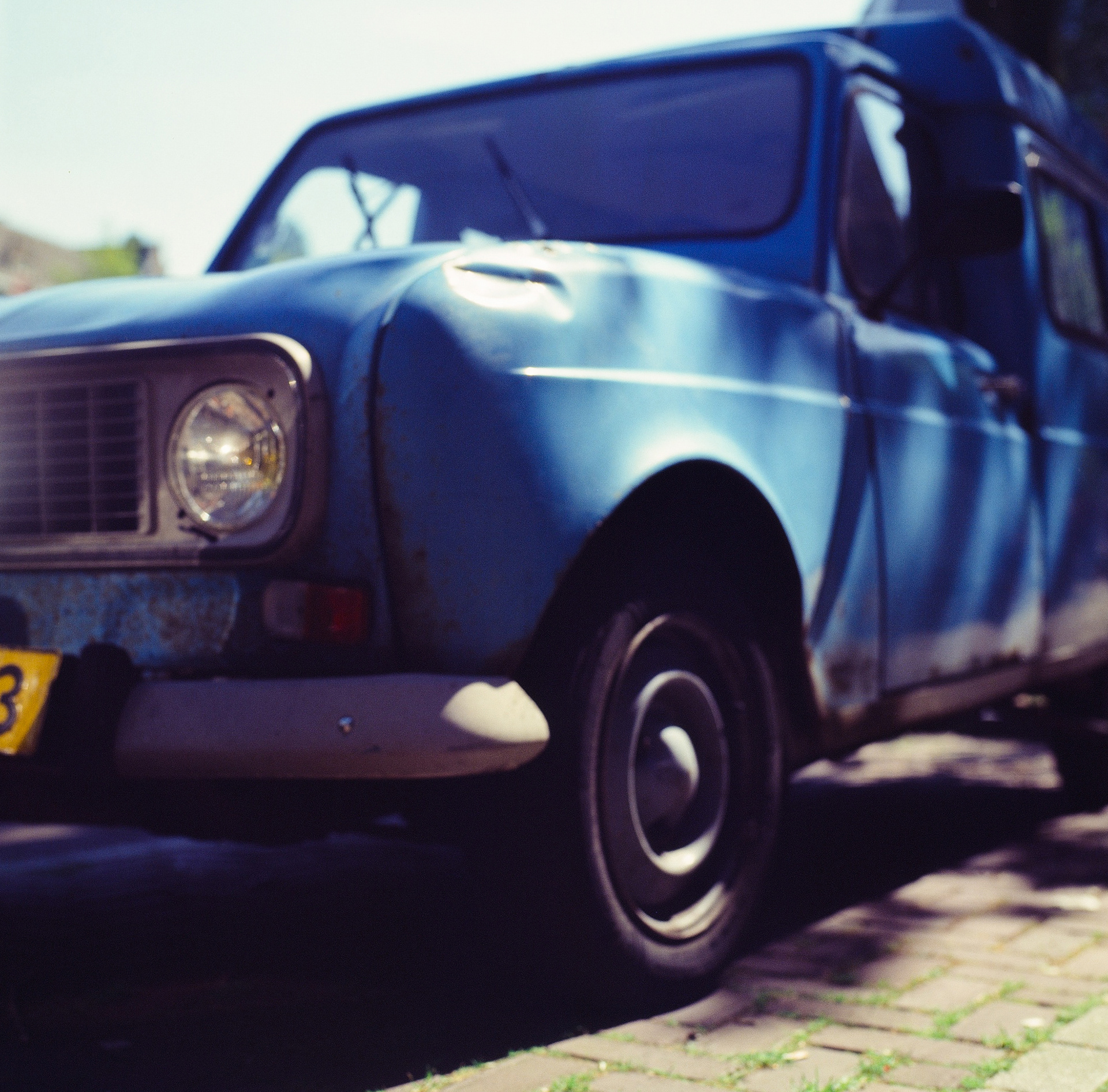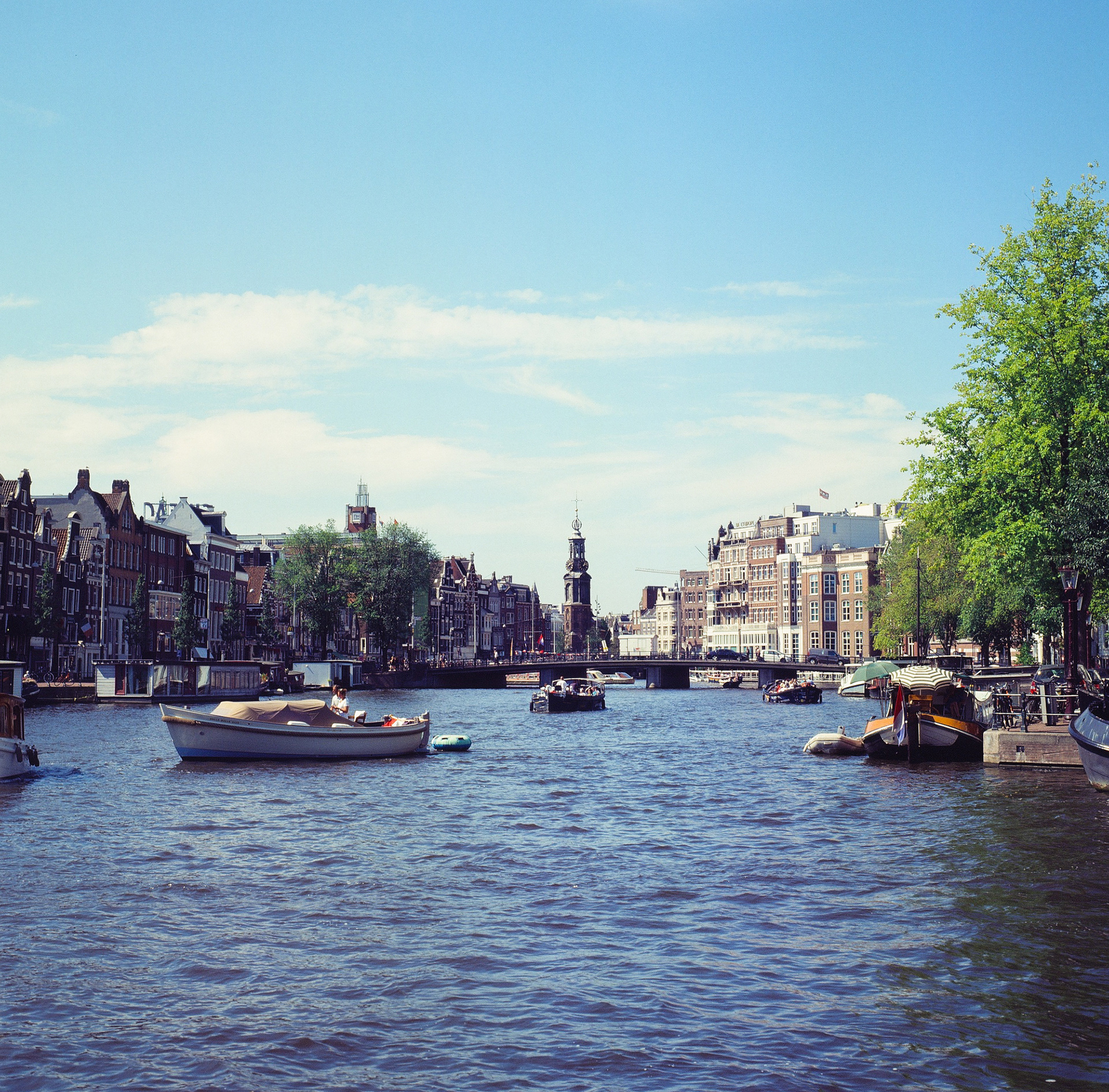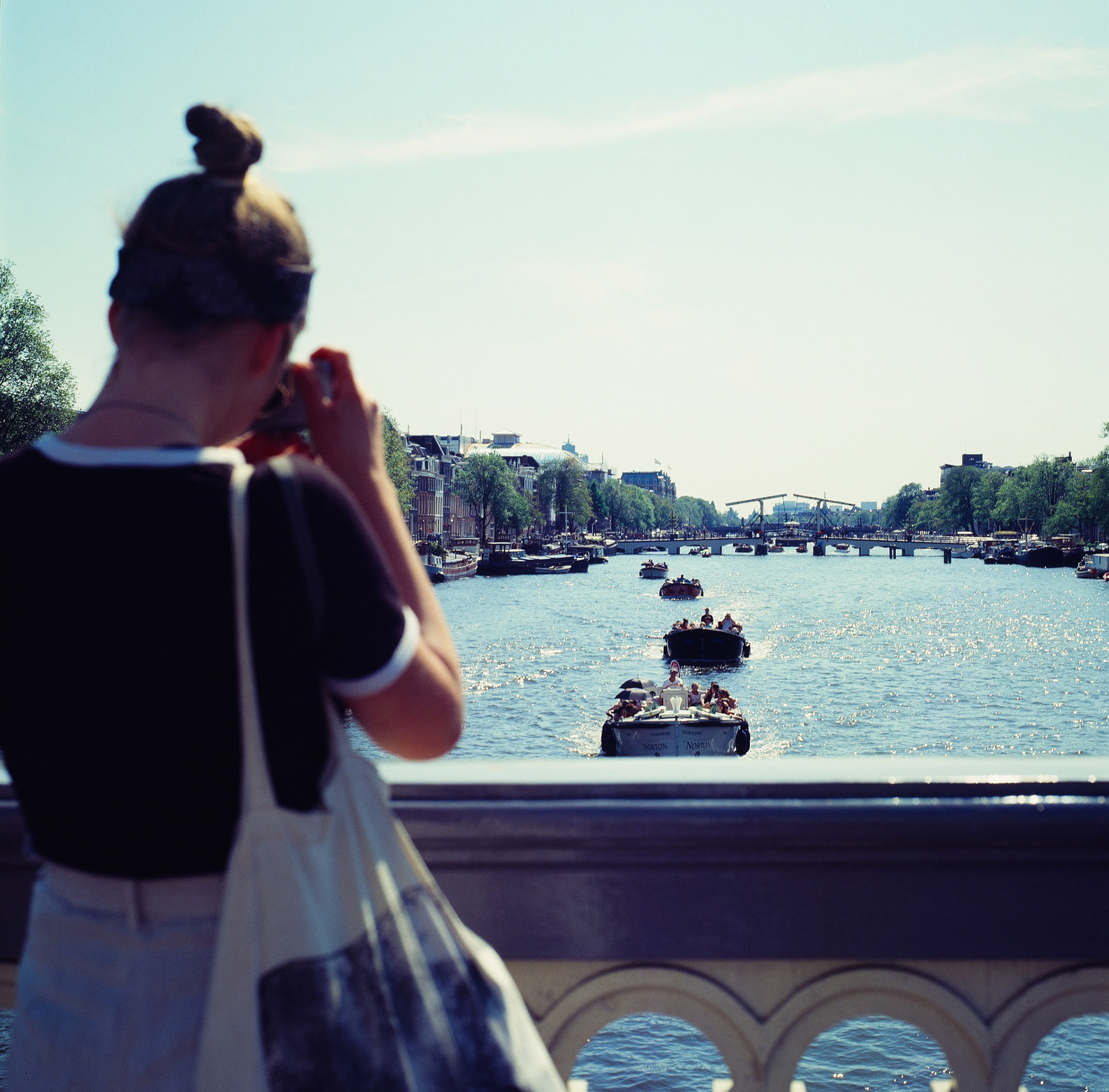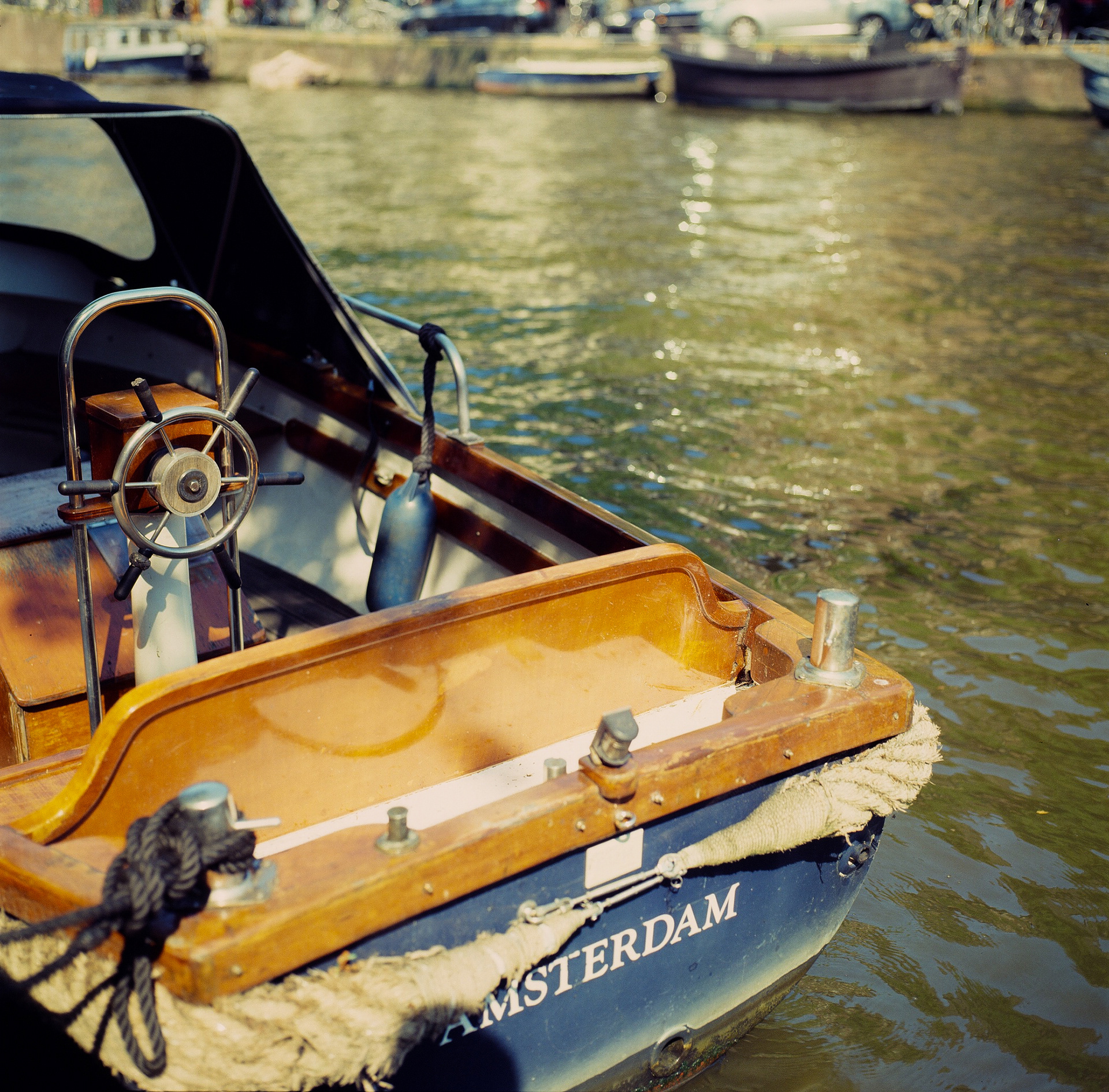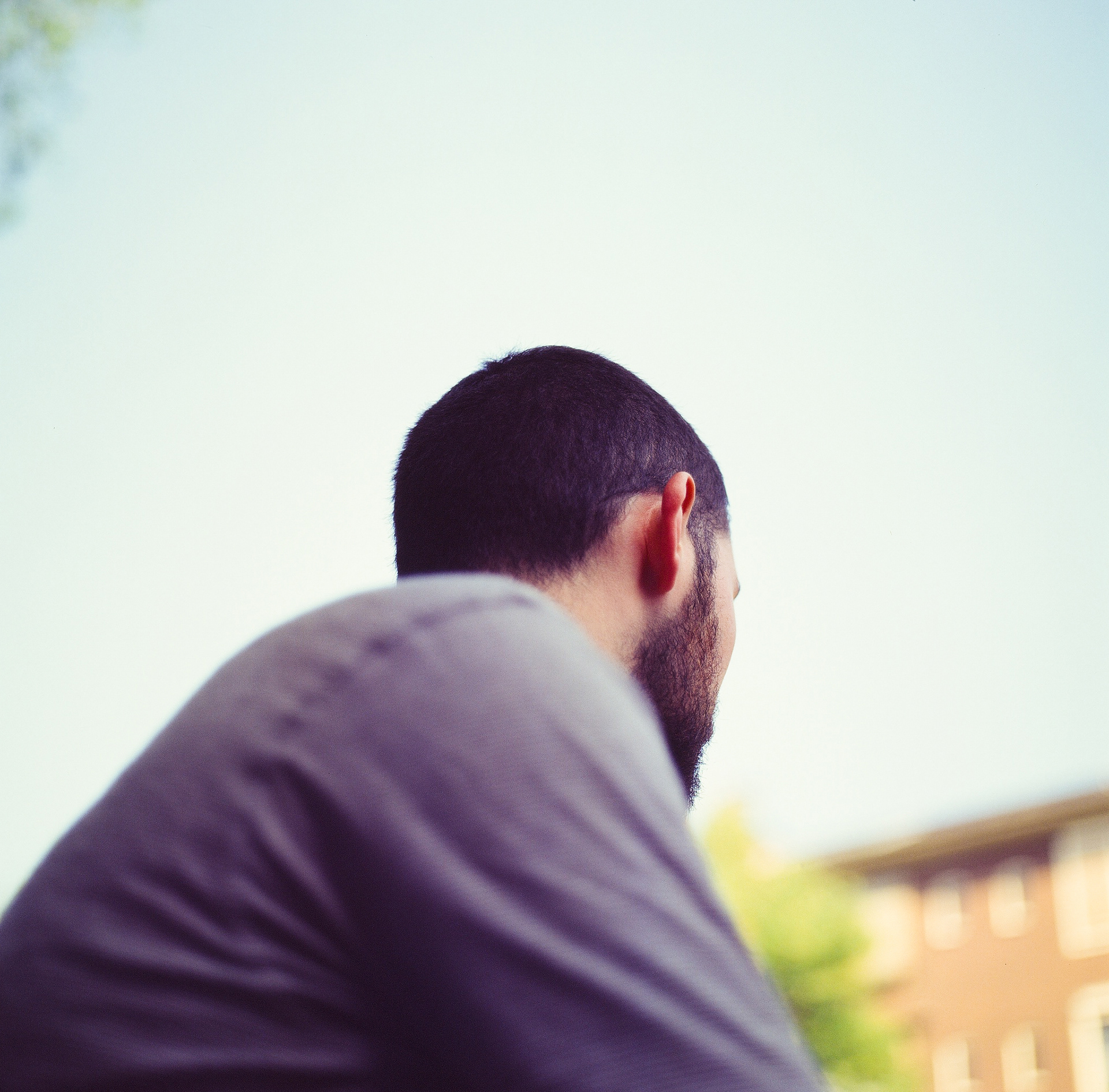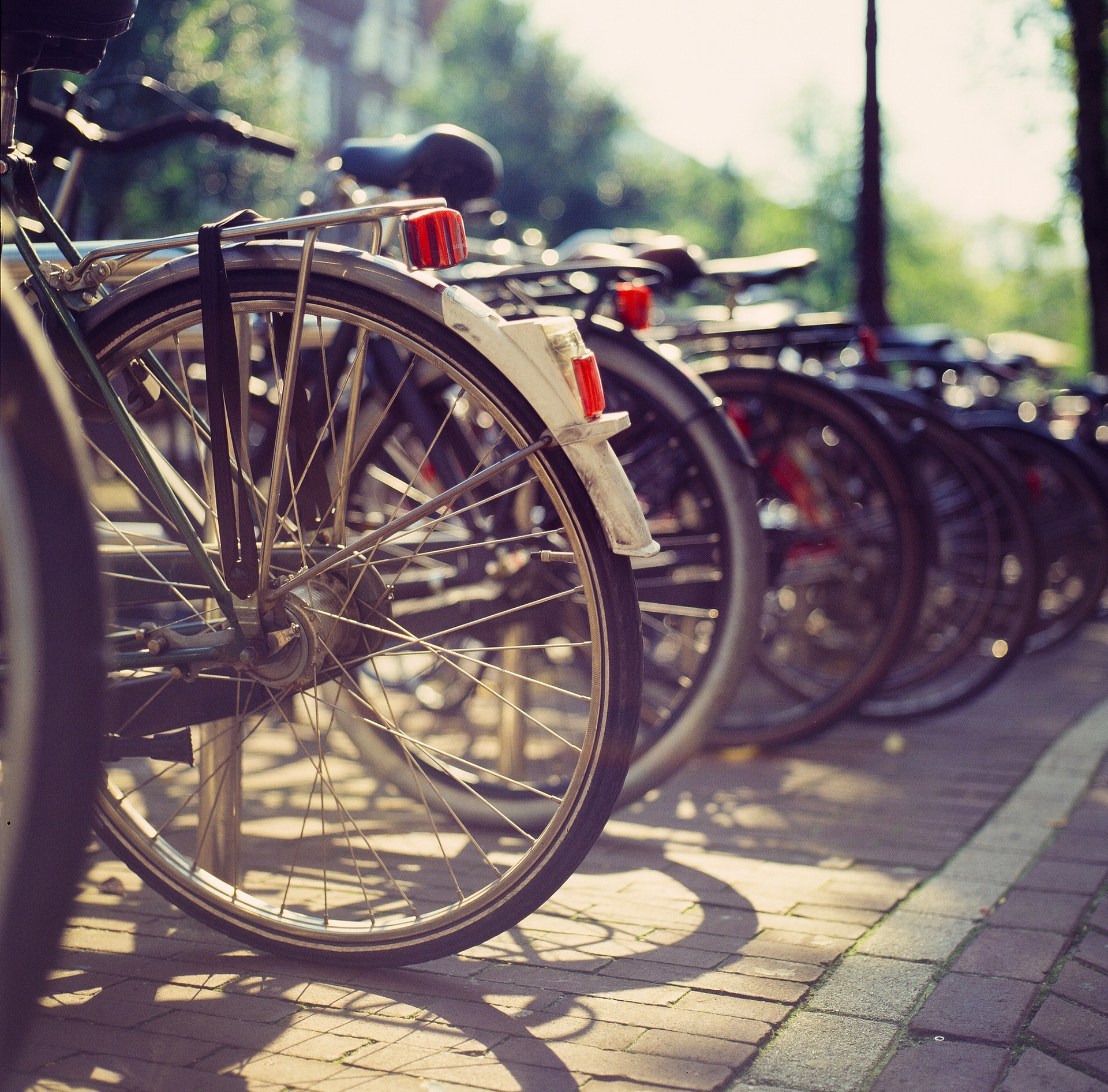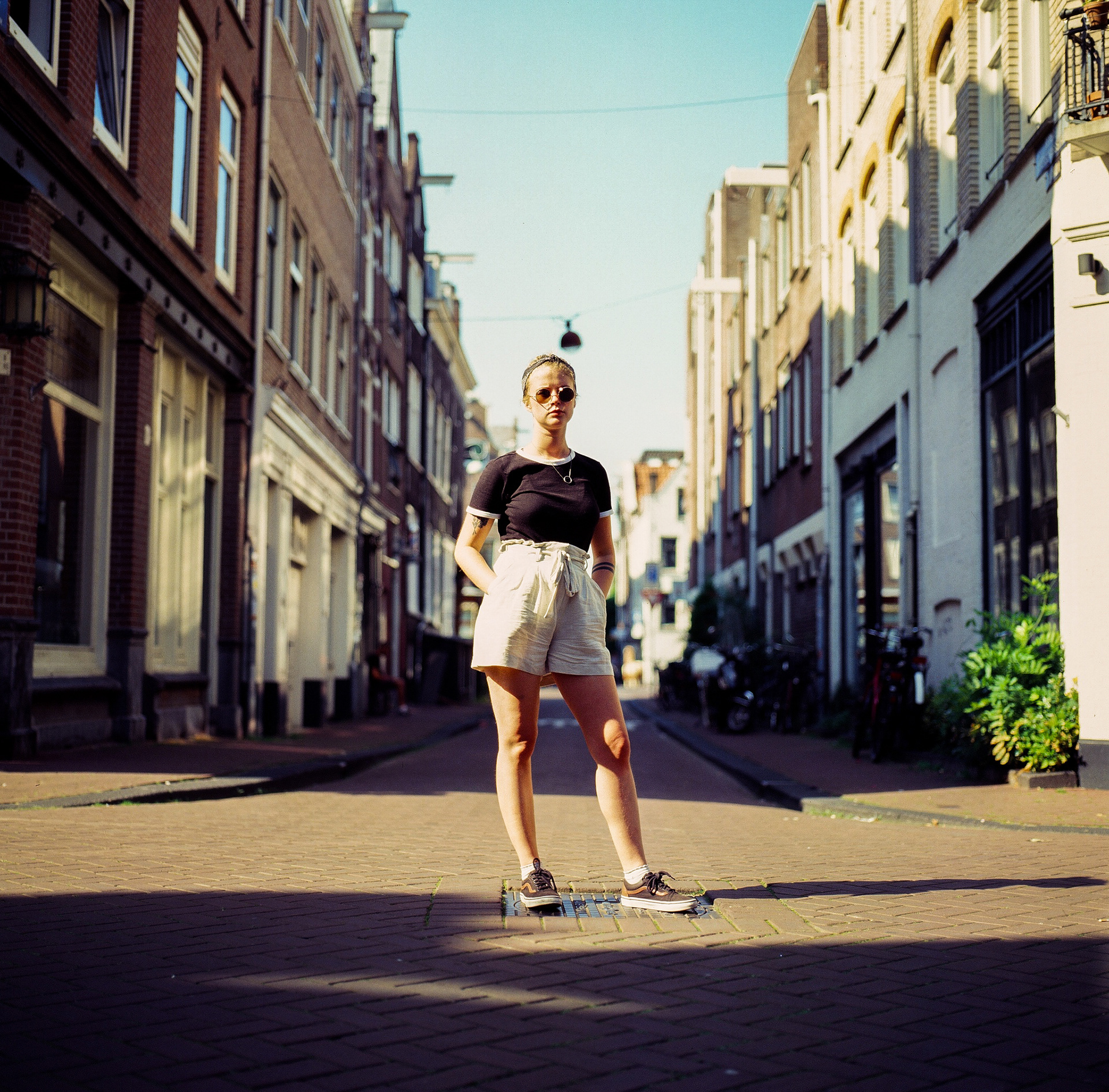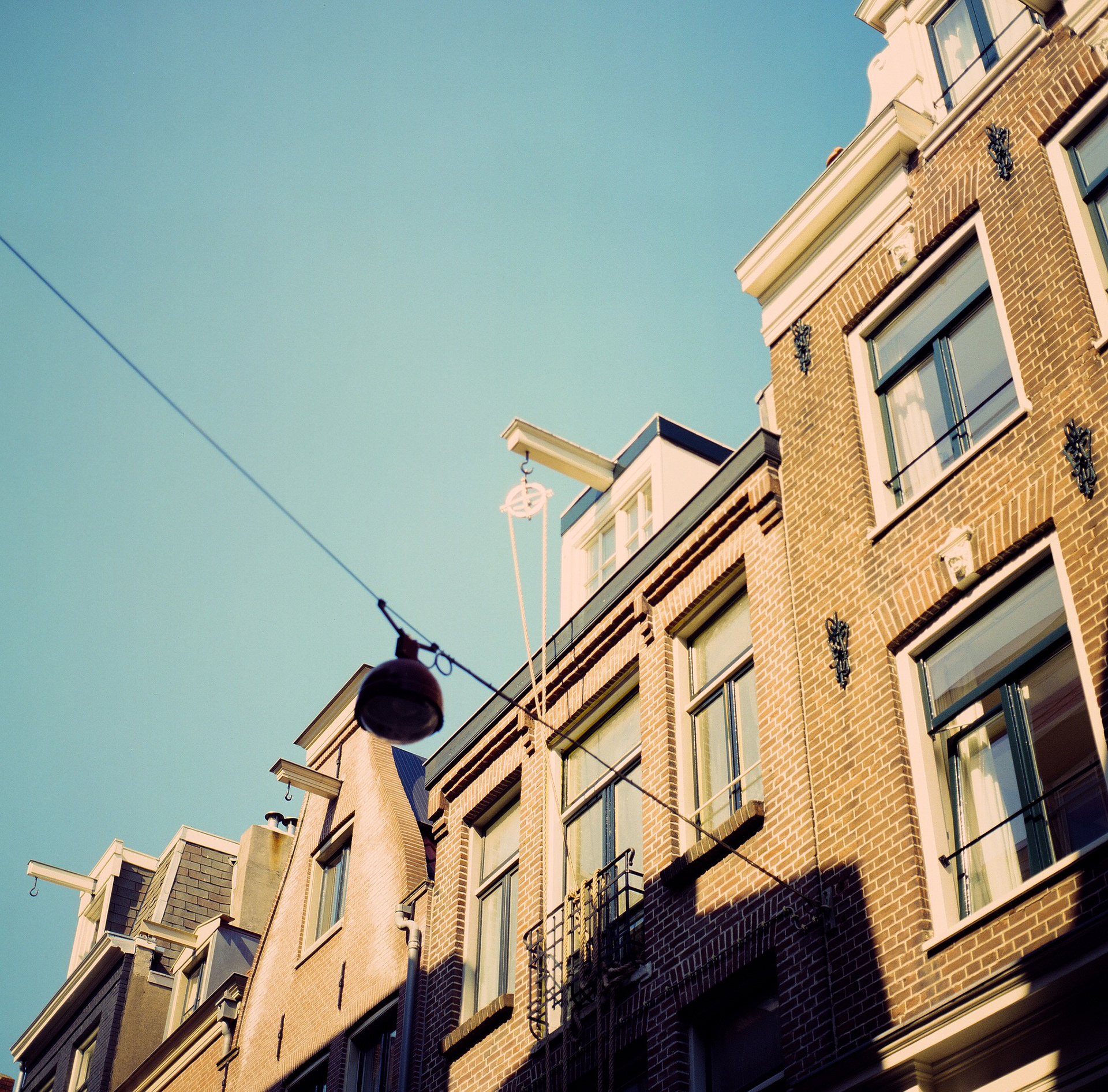 An Experiment in Light and Colour | August 2019 | 4th August 2019
I've been trying to do more work with Graphic Design. As much as I love photography, sometimes I want it to have more; for there to be a reason why it exists. When I've been making some of these design mock ups, I've been finding that I've started to really enjoy creating again. 
With my work I've always found that I'm never just shooting one image - and that's it. It's always part of something else, or a larger body of work e.g. my zines, the images I've exhibited, and even how I've exhibited them, have always been part of a collection. I don't see how you can tell a story or an idea with one single image. This is where the designs I've been doing are helping me rethink that traditional idea of 'picture in a frame, on a wall' - *yawn*. 
We all know how text is incredibly important to images. It can reveal parts of the story behind a single frame that might not have been able to have been read from what's in front of you. With the work I've been doing, I've found a way to say something through a single frame, and a bit of text. Granted, I'm not saying a lot, but at this point, I'm finding my feet. In the future, I want to take what I've learned and apply it to future projects that might warrant this approach to the images I'm creating. 
The way these images were created was interesting, and speaks volumes about the incredibly annoying, and fun,  way the creative process works. I was just toying with an idea I had with my little Sony Camera, put some coloured filters over the flash/lens to get some colours in a portrait. Then that progressed further and I realised I can get some mad colours and light to happen, completely organically in camera. I shot a few frames and then applied these images to the design ideas I've had and - voila!
How long I've wanted to make something like this, and I did it by accident, sitting at my desk in my room; ah well. I've put an album of them all together here, as well as GIF's so you can see them flick through.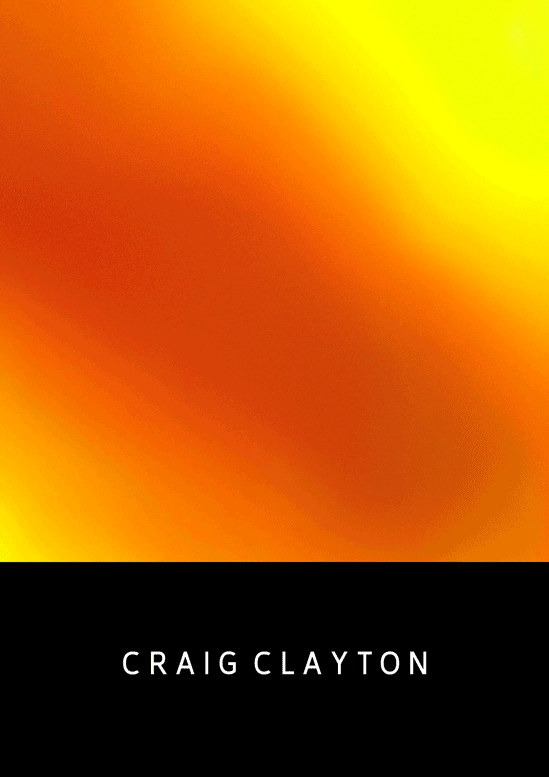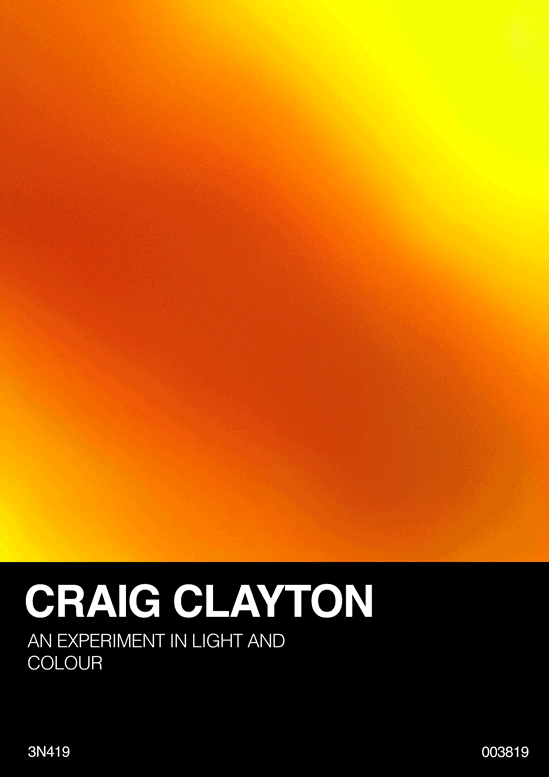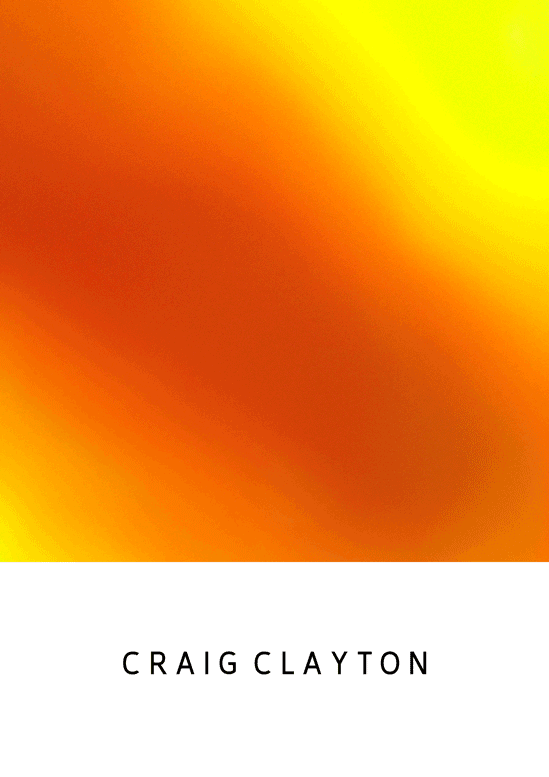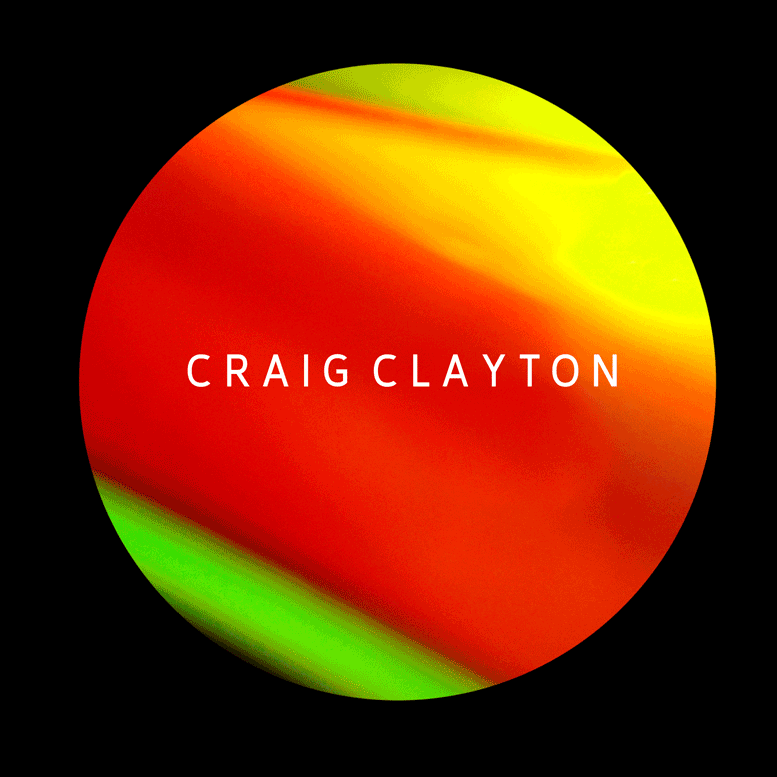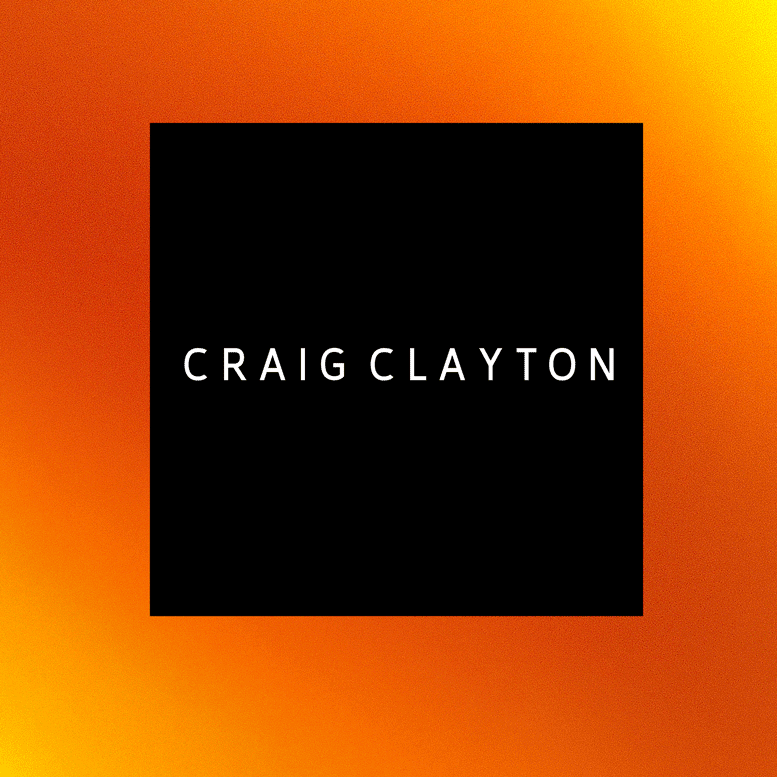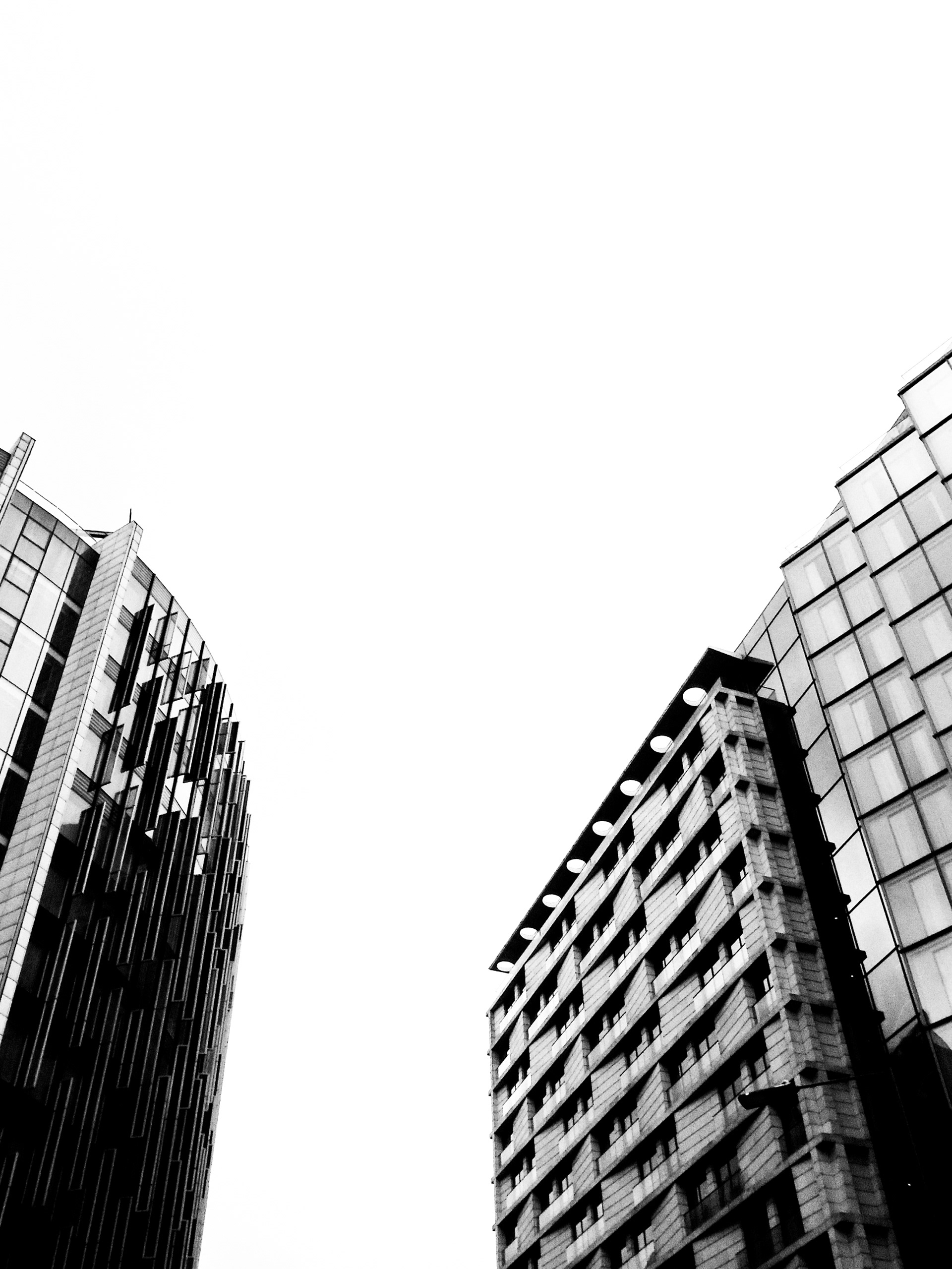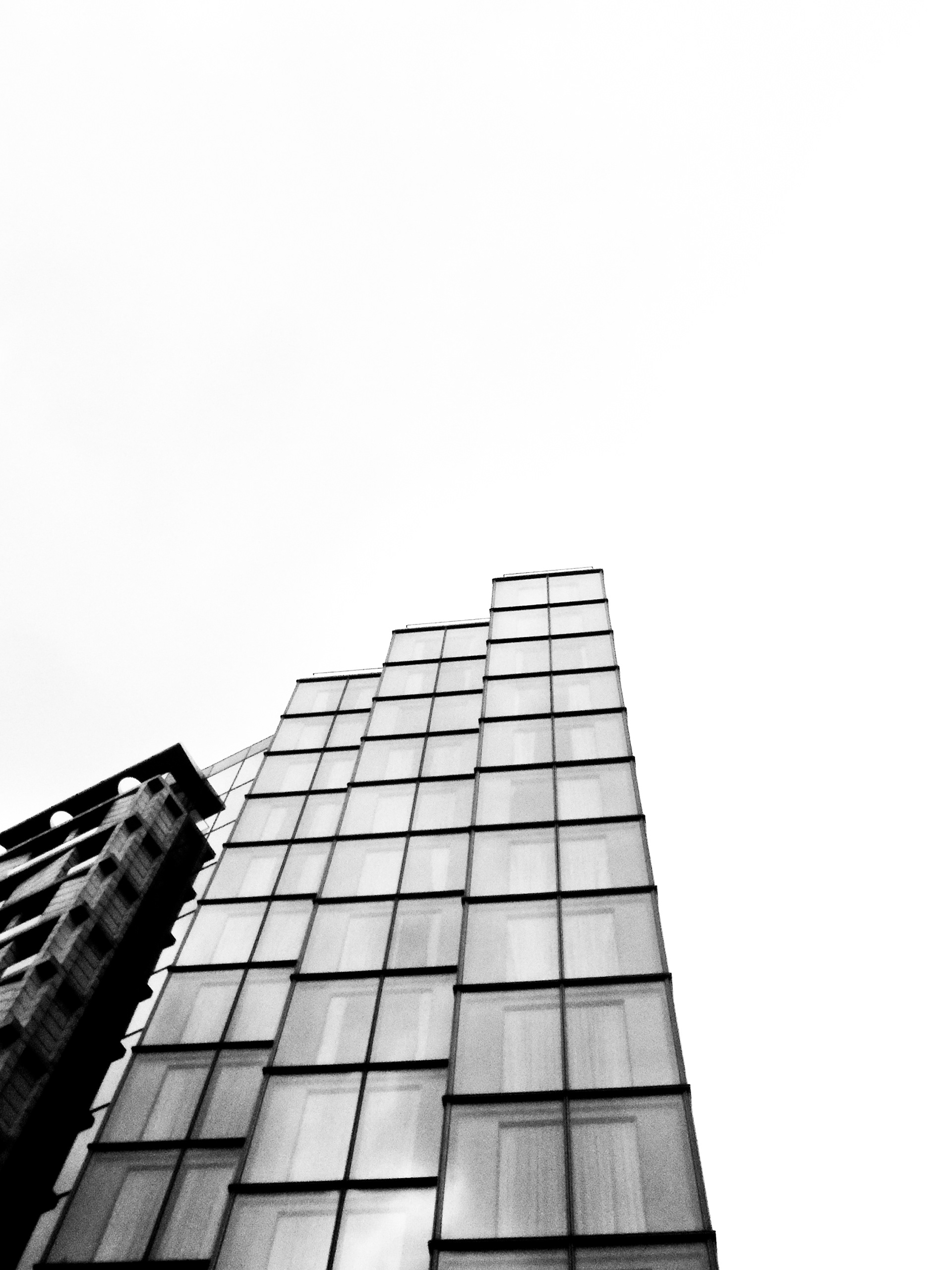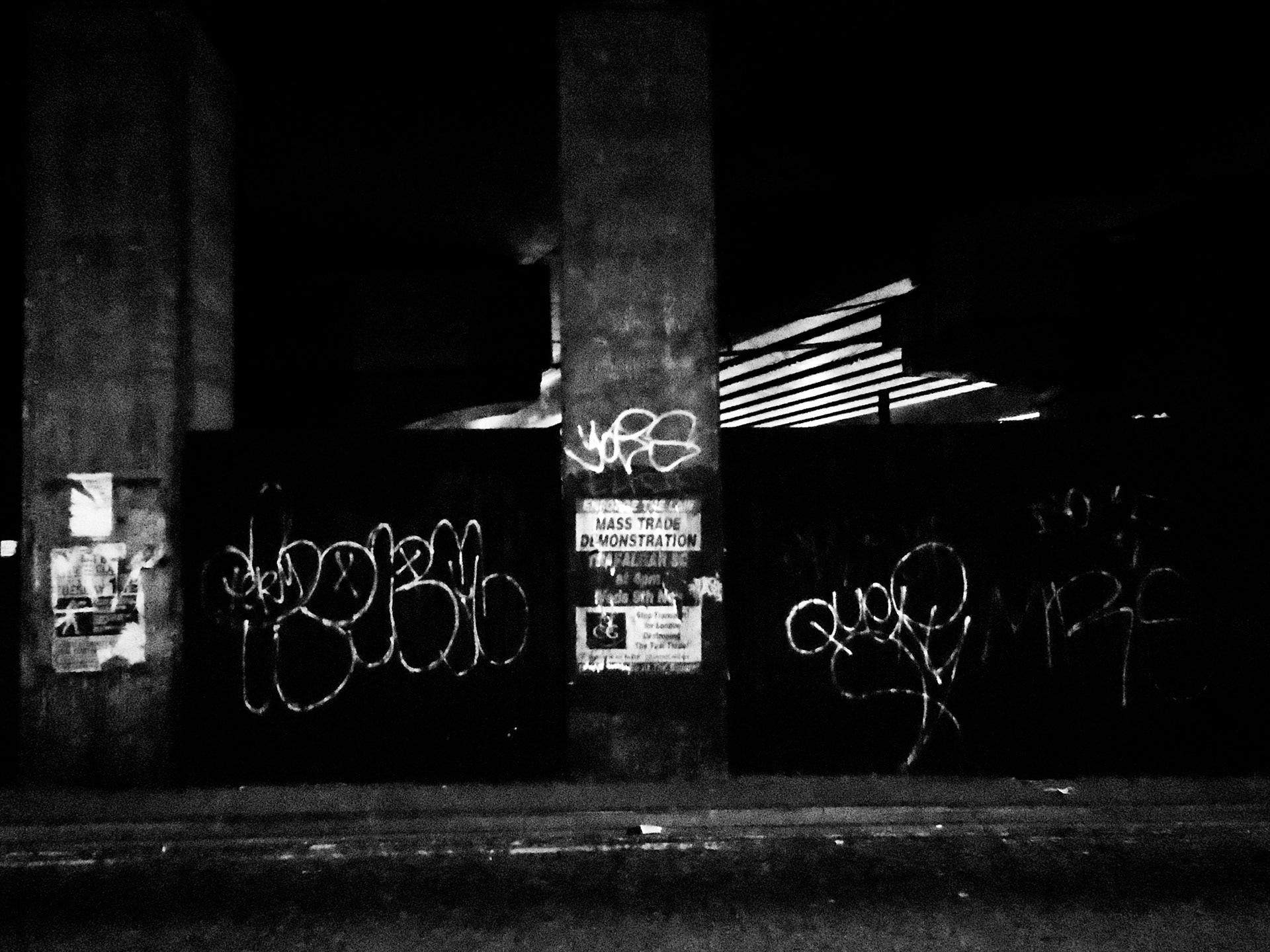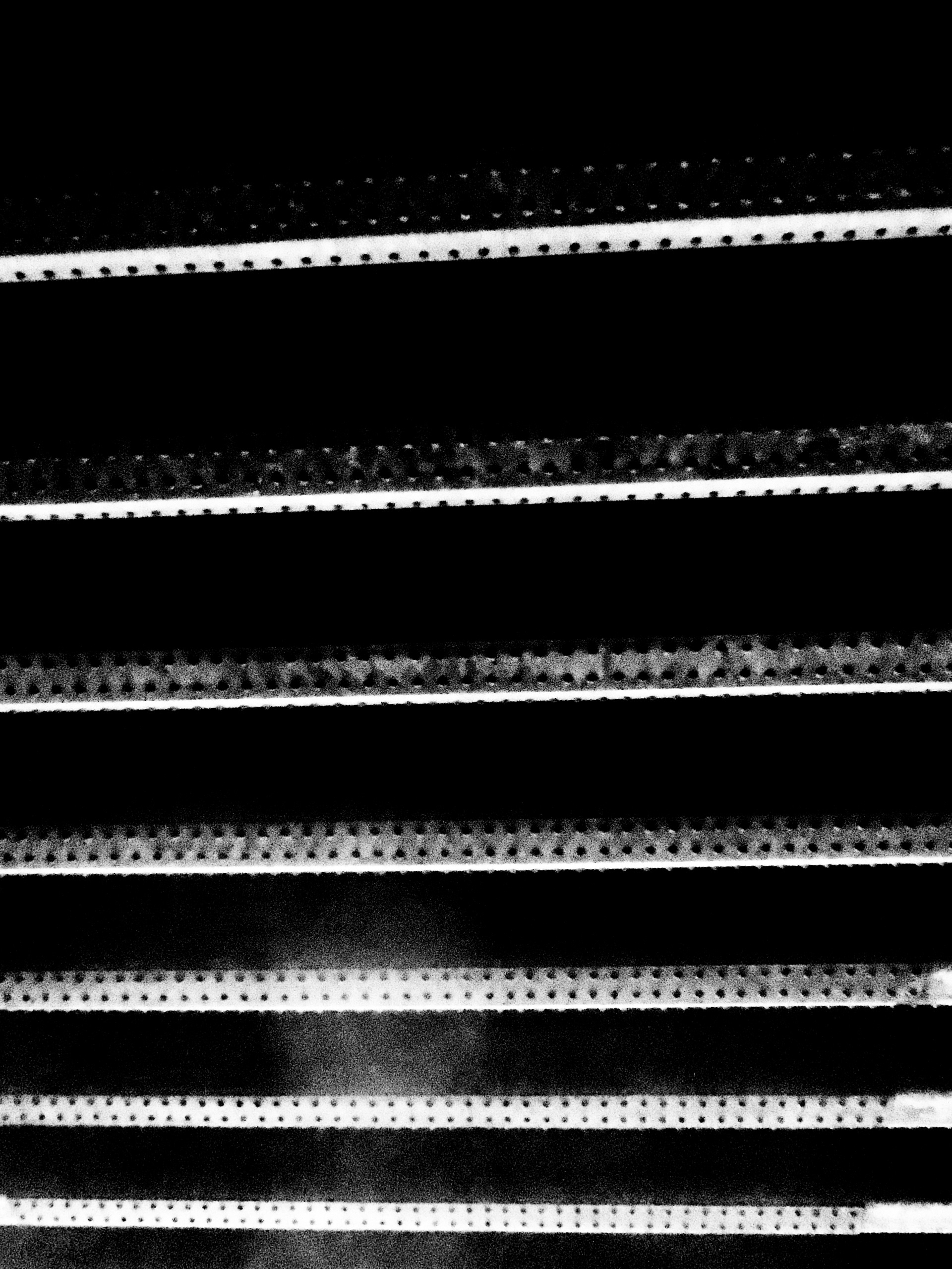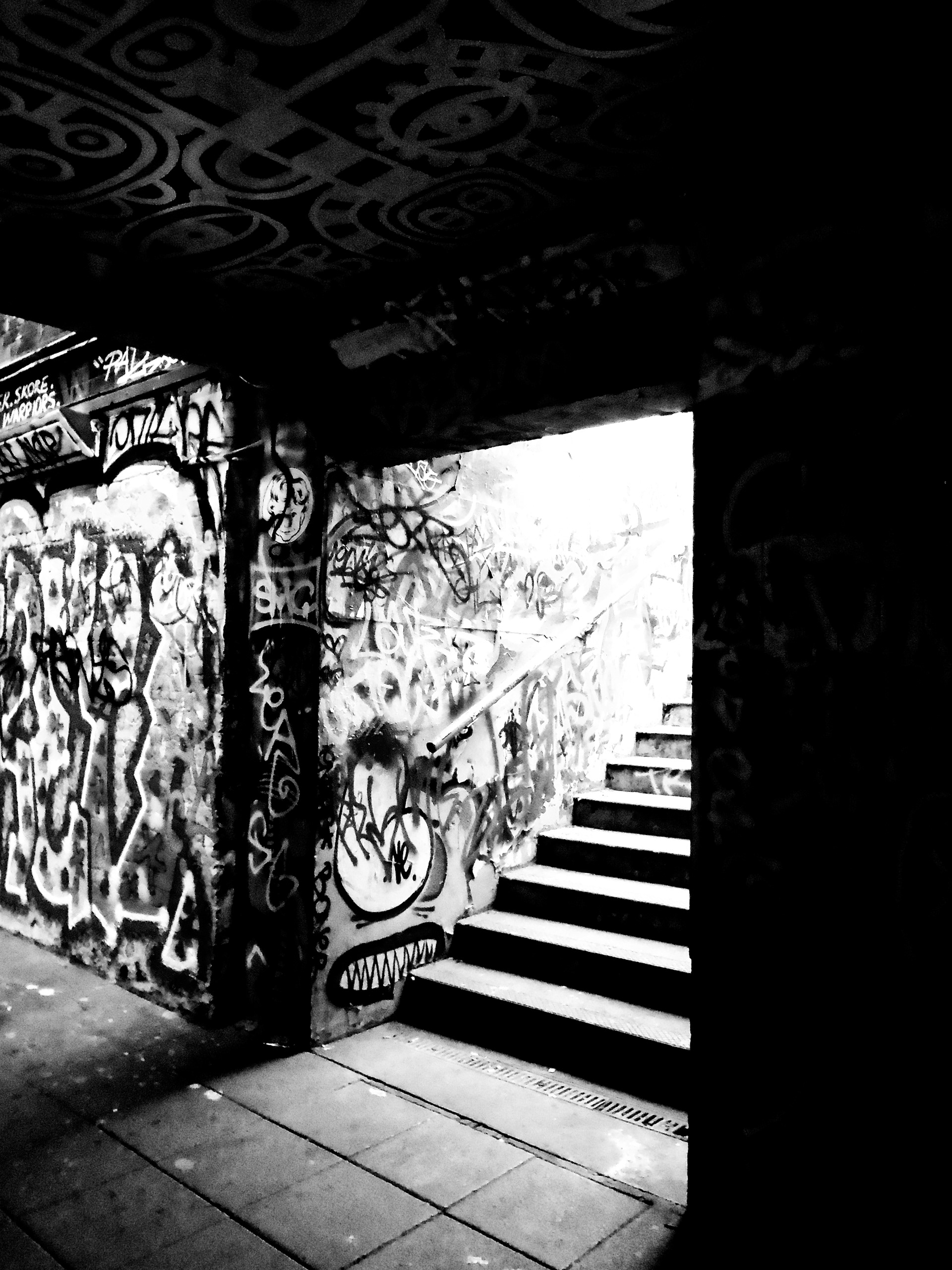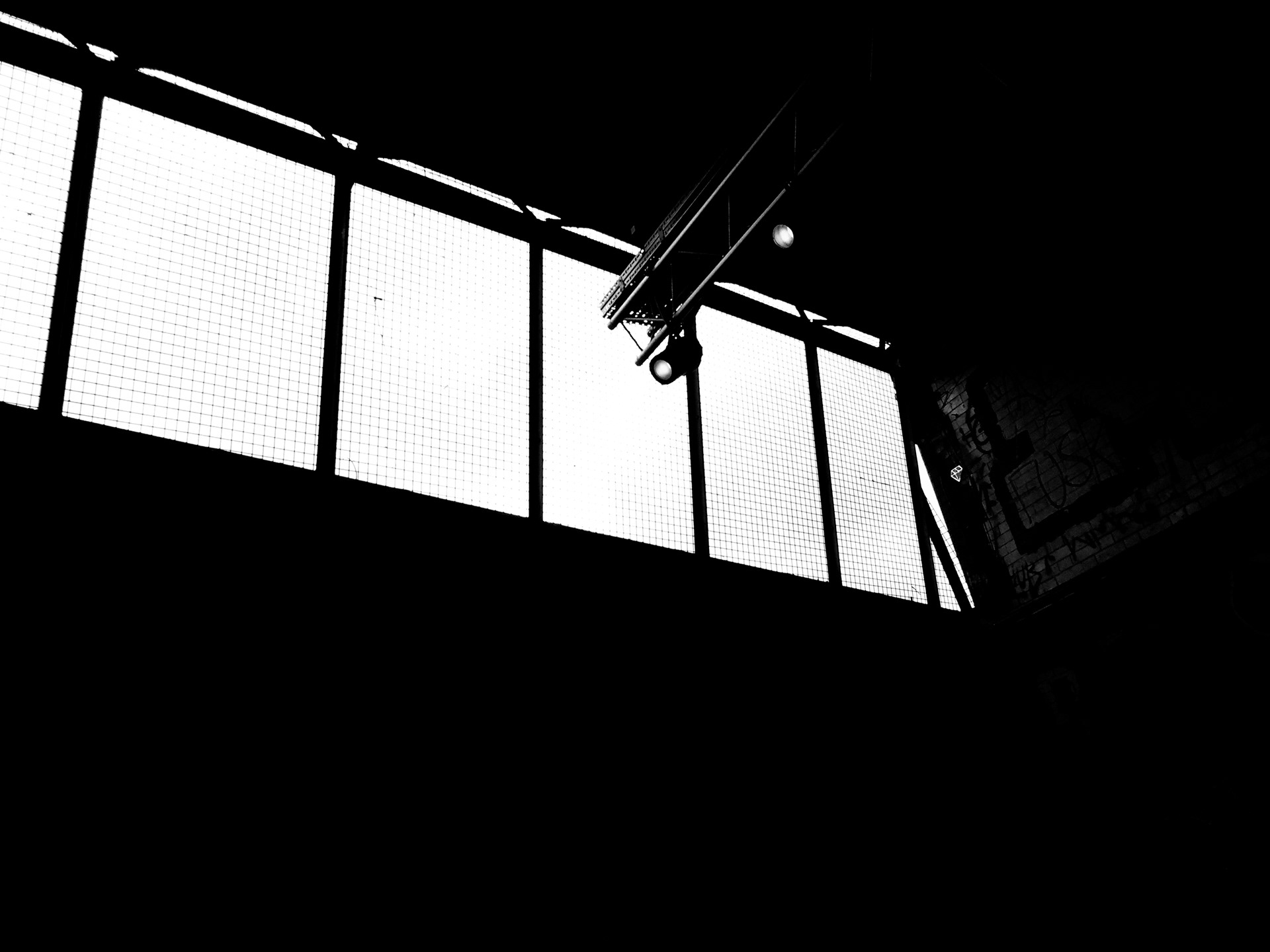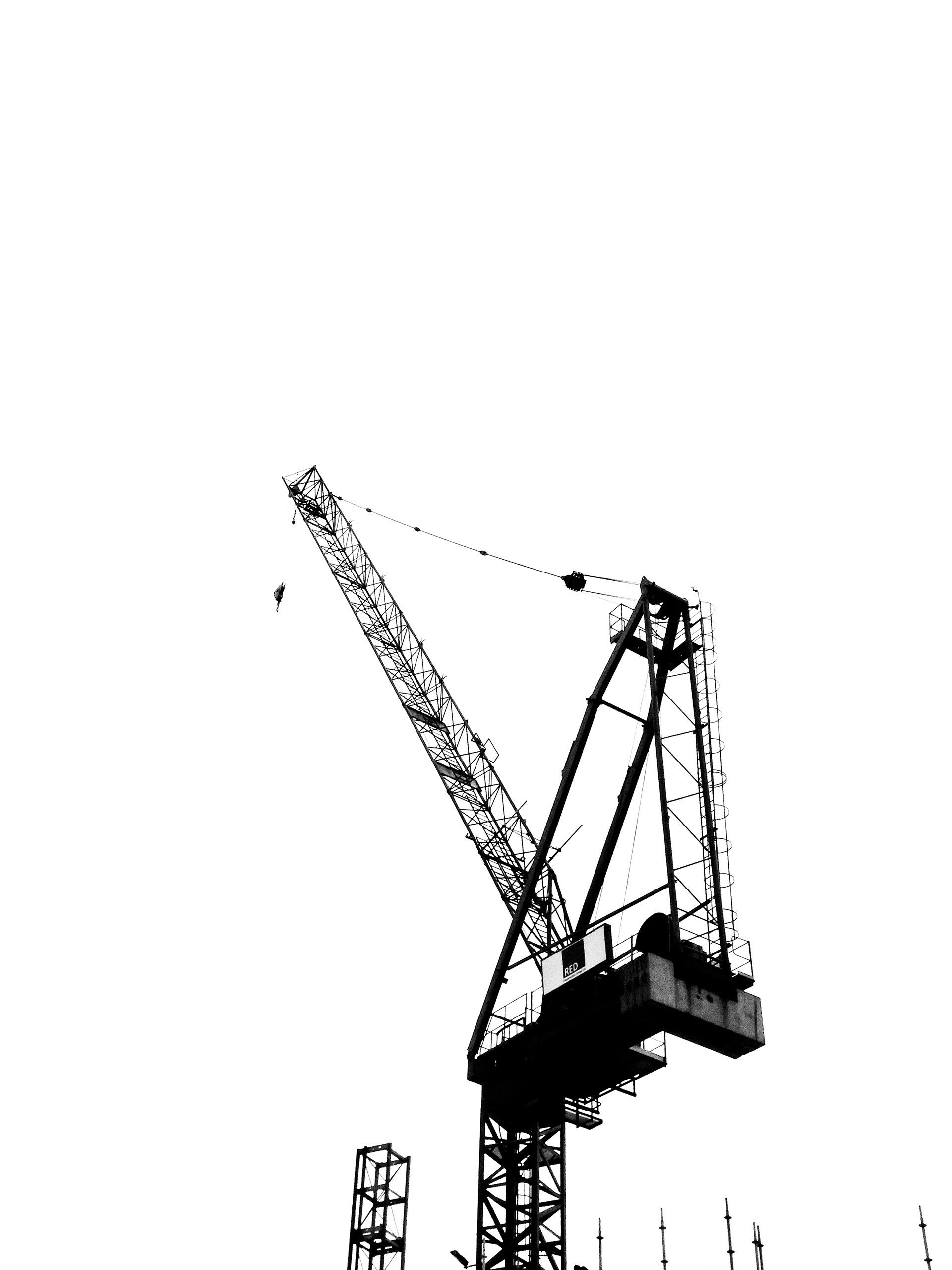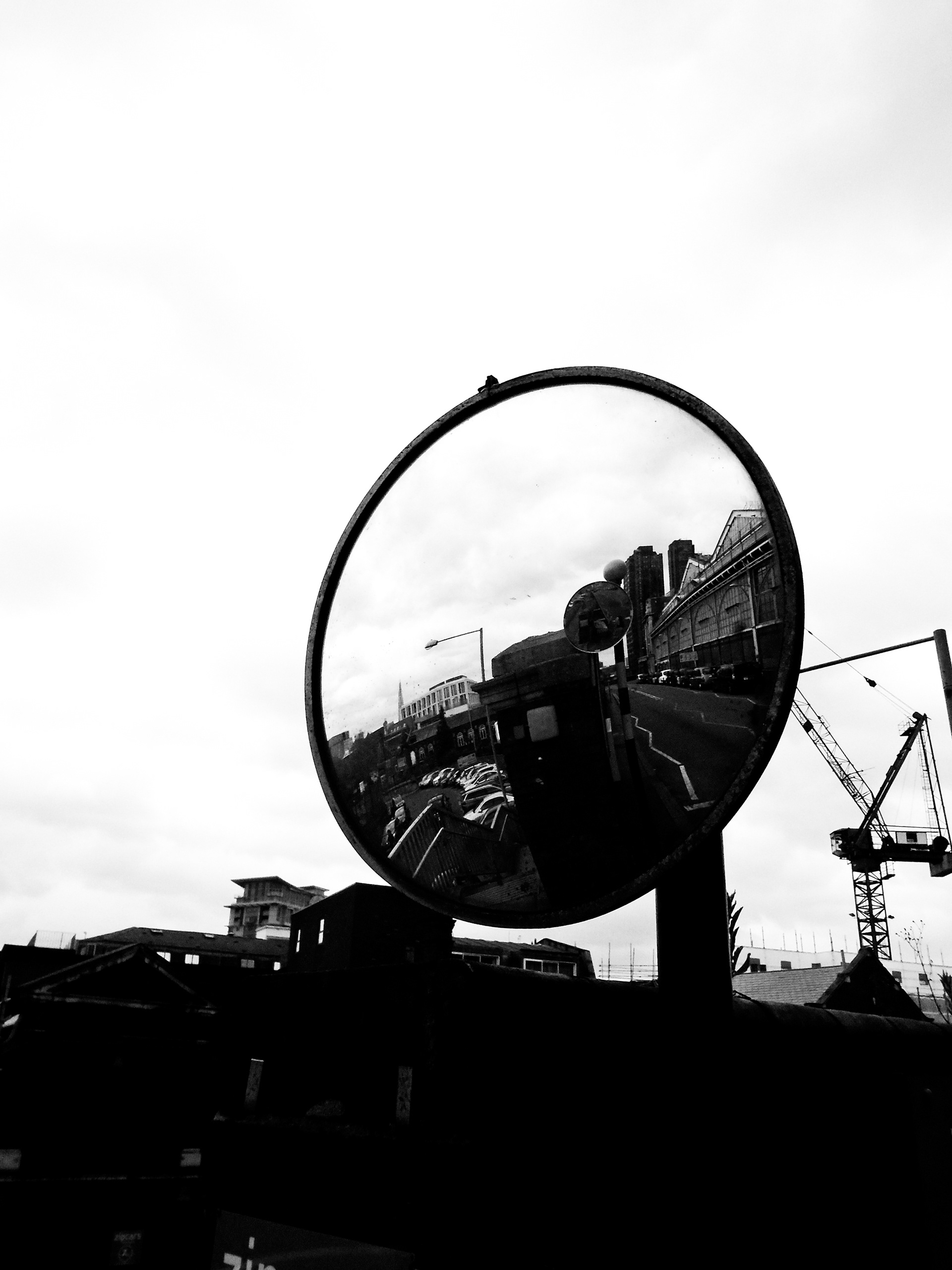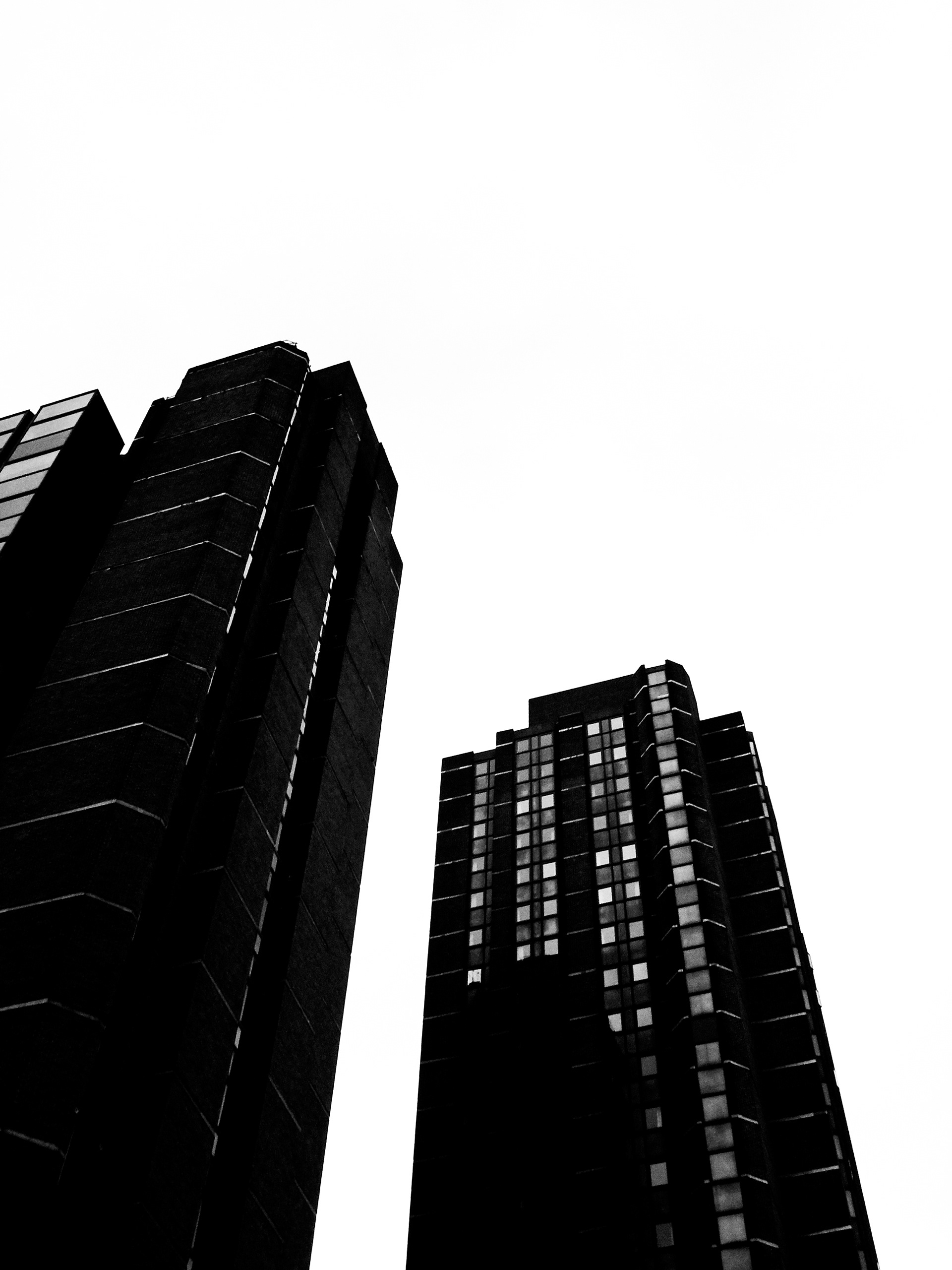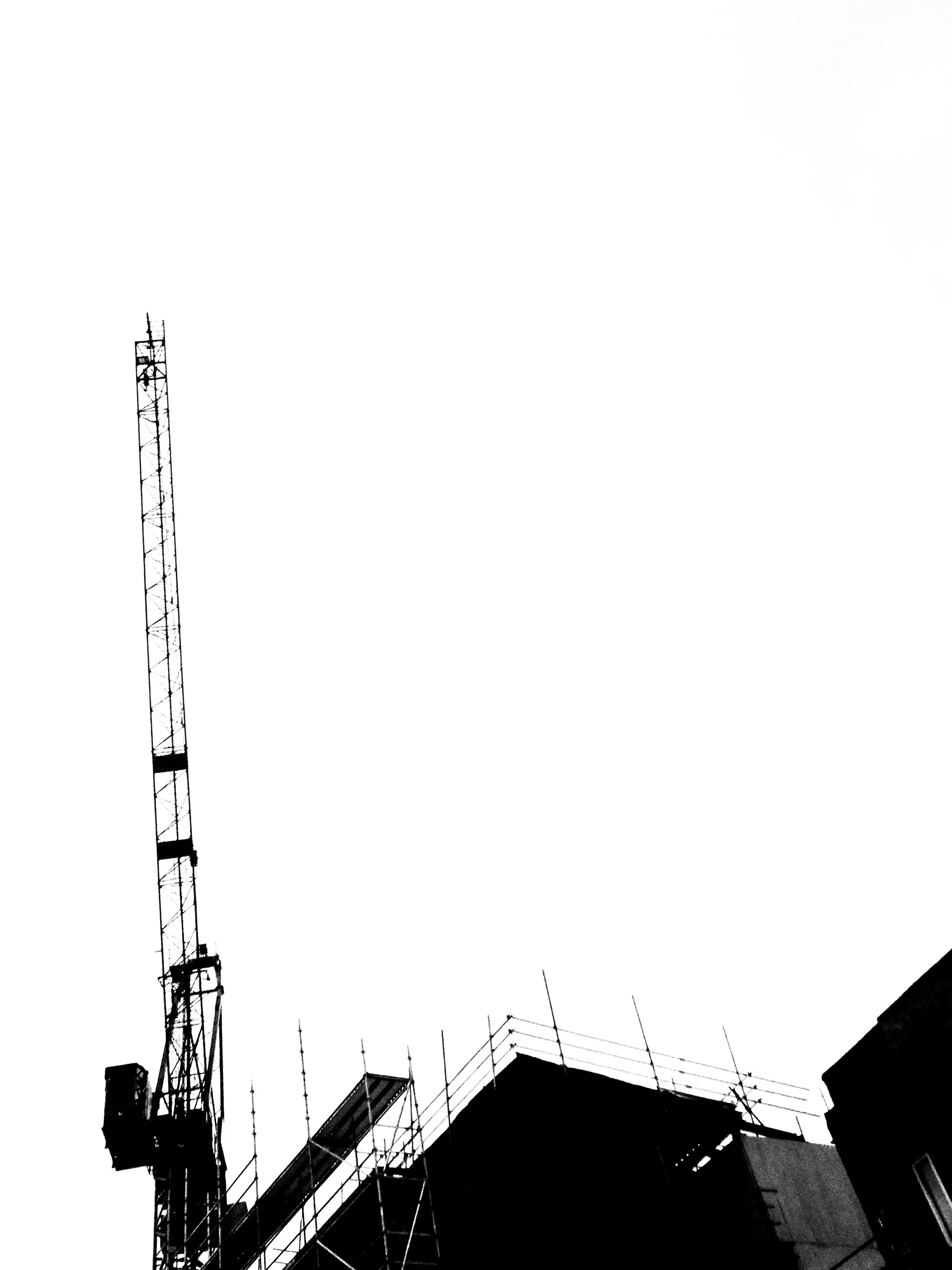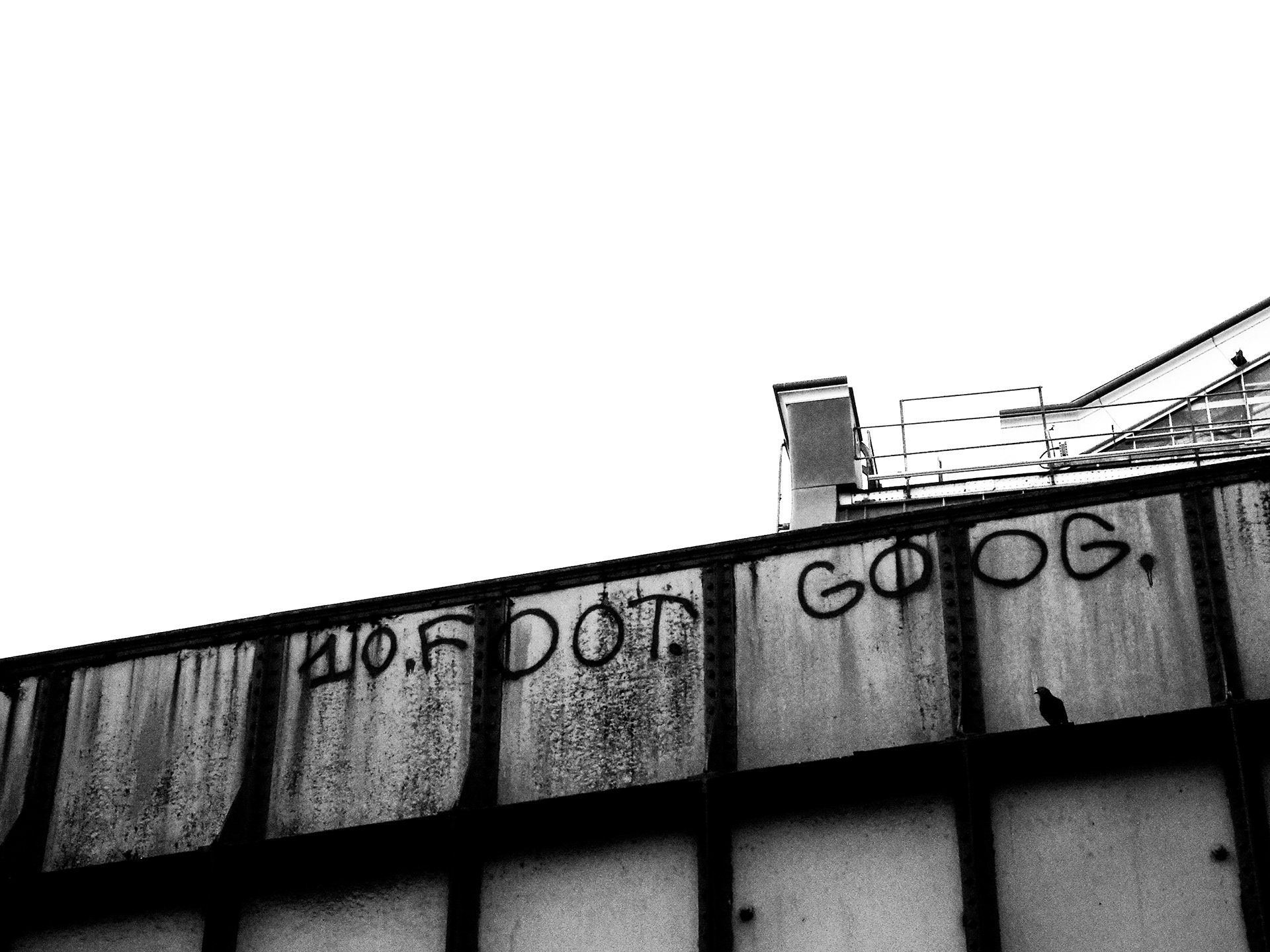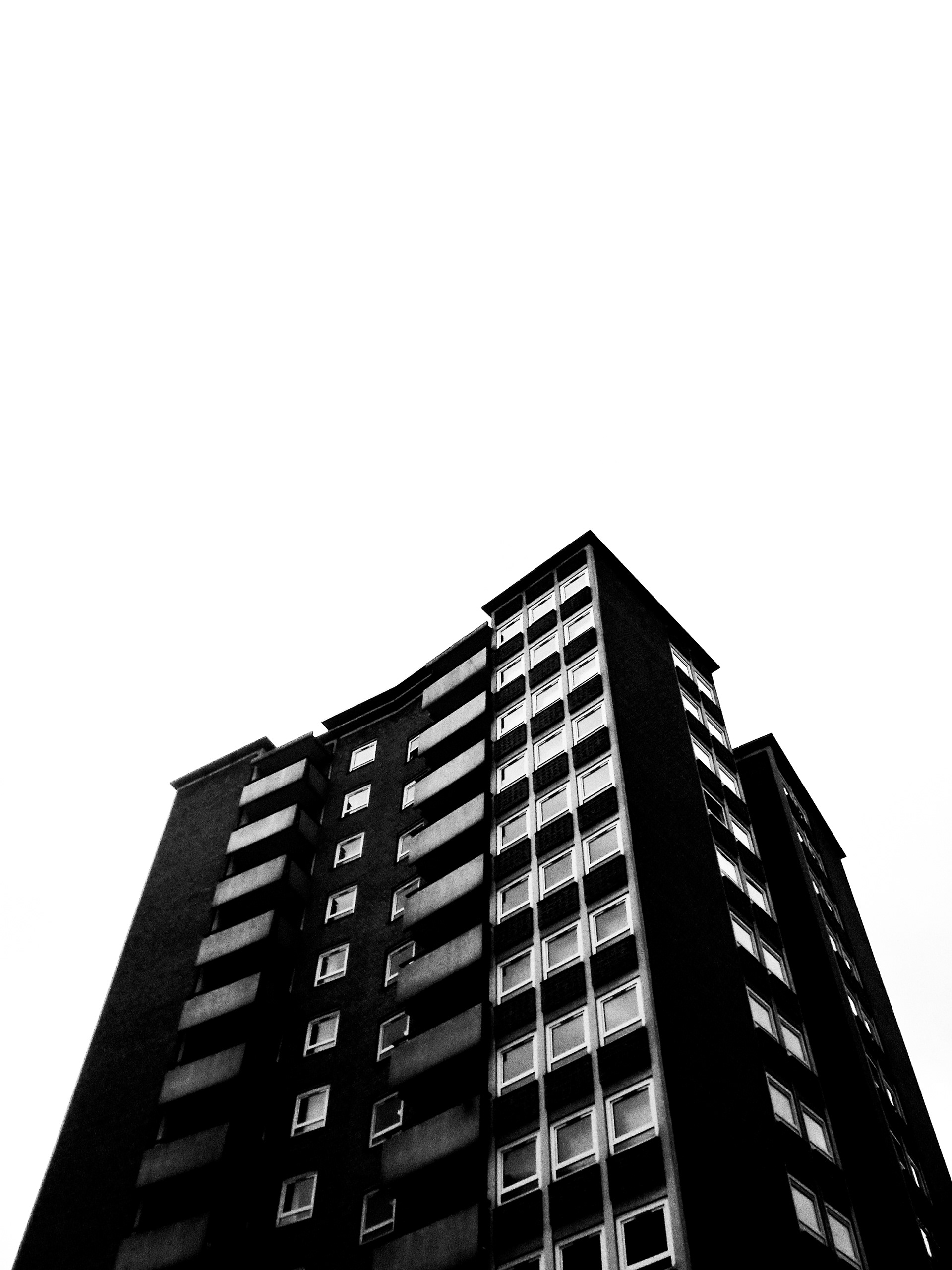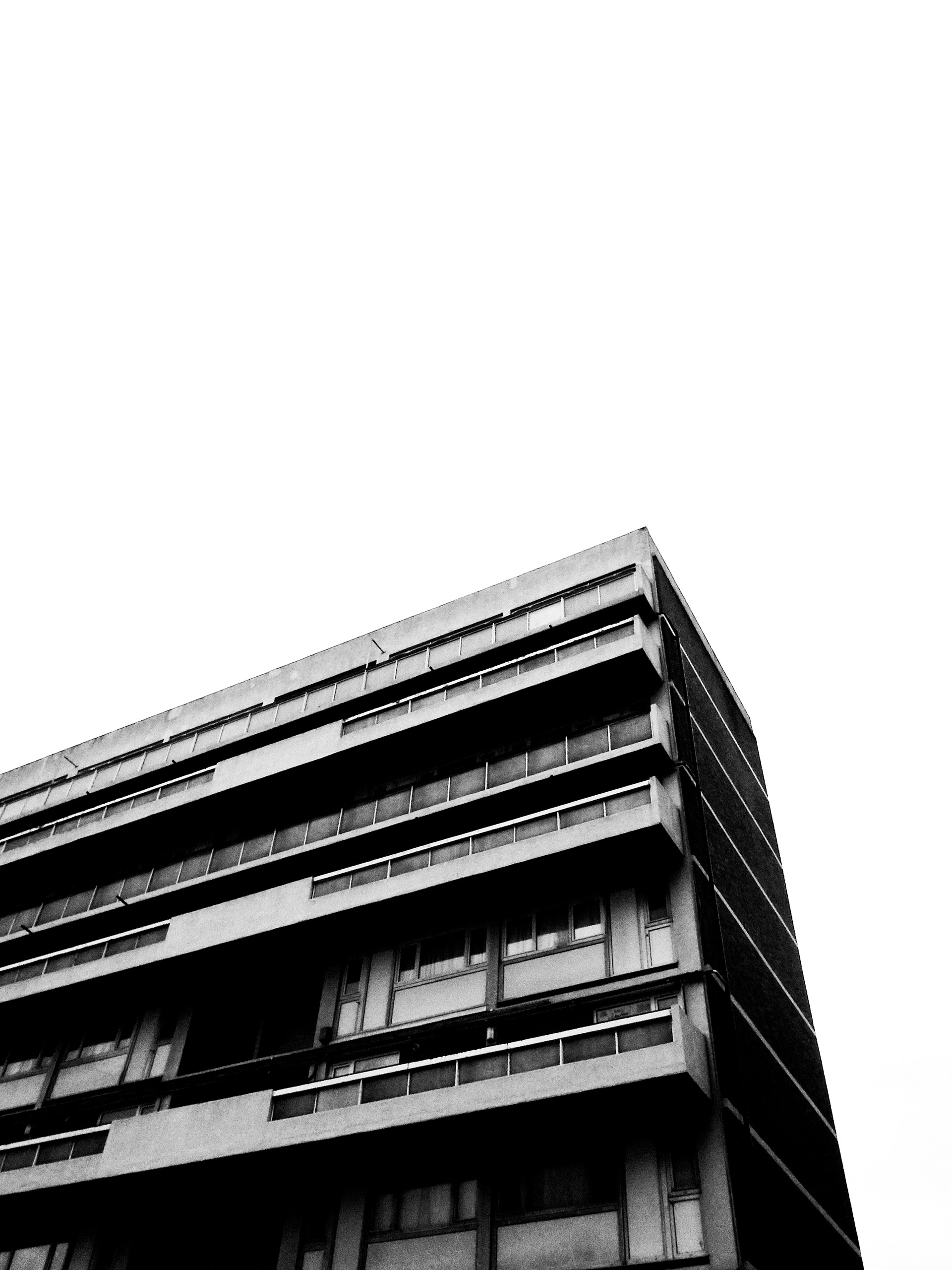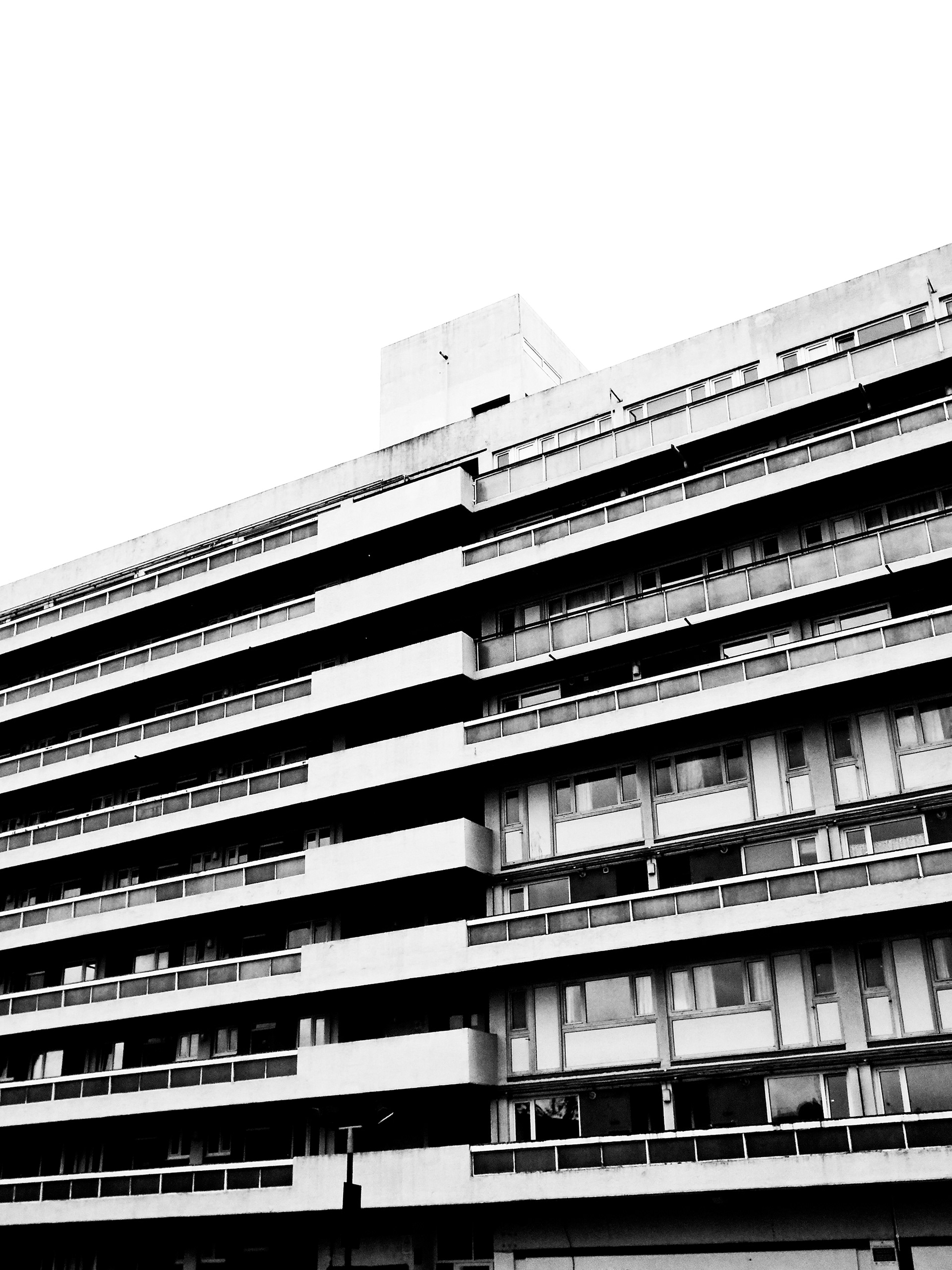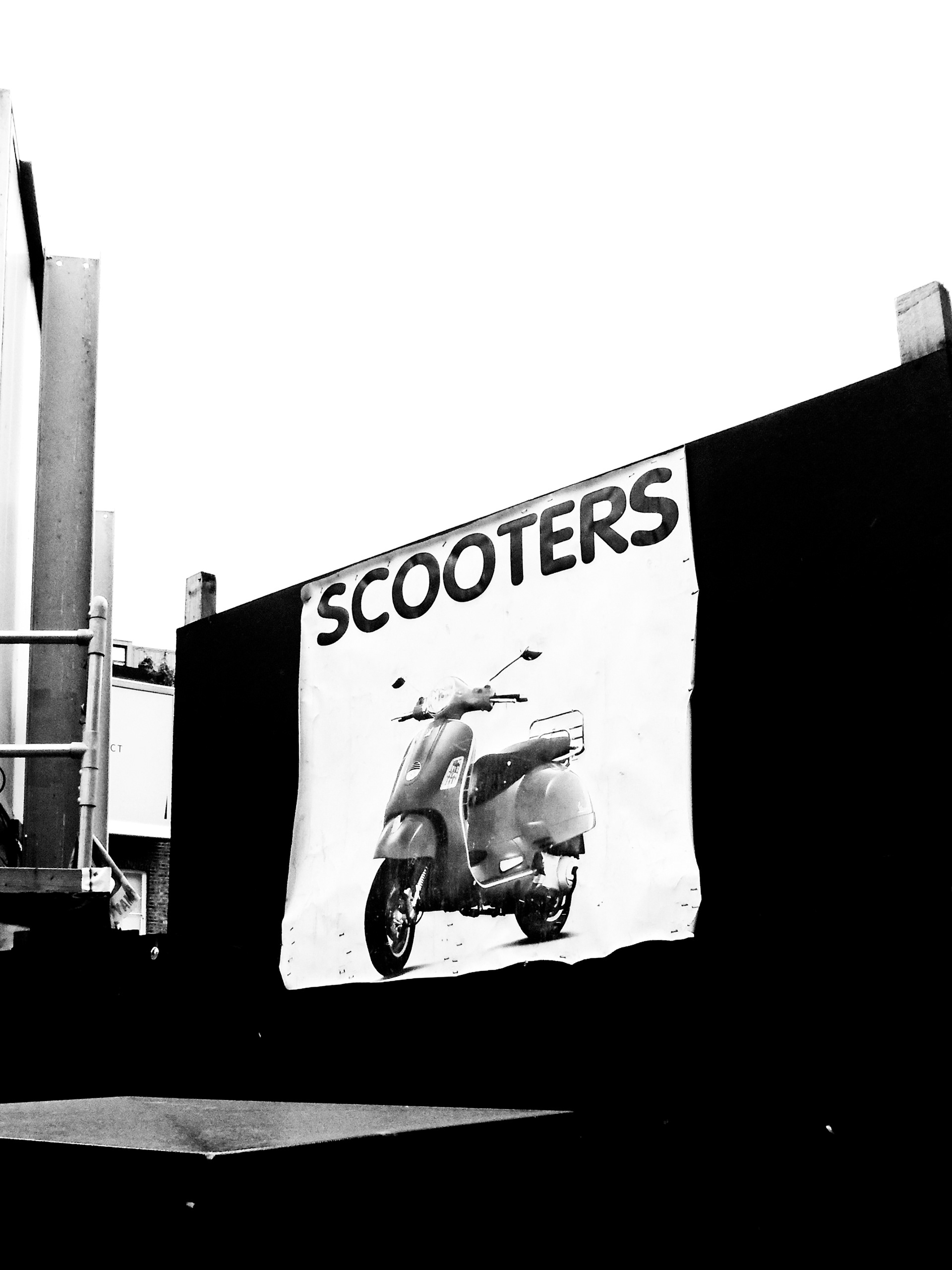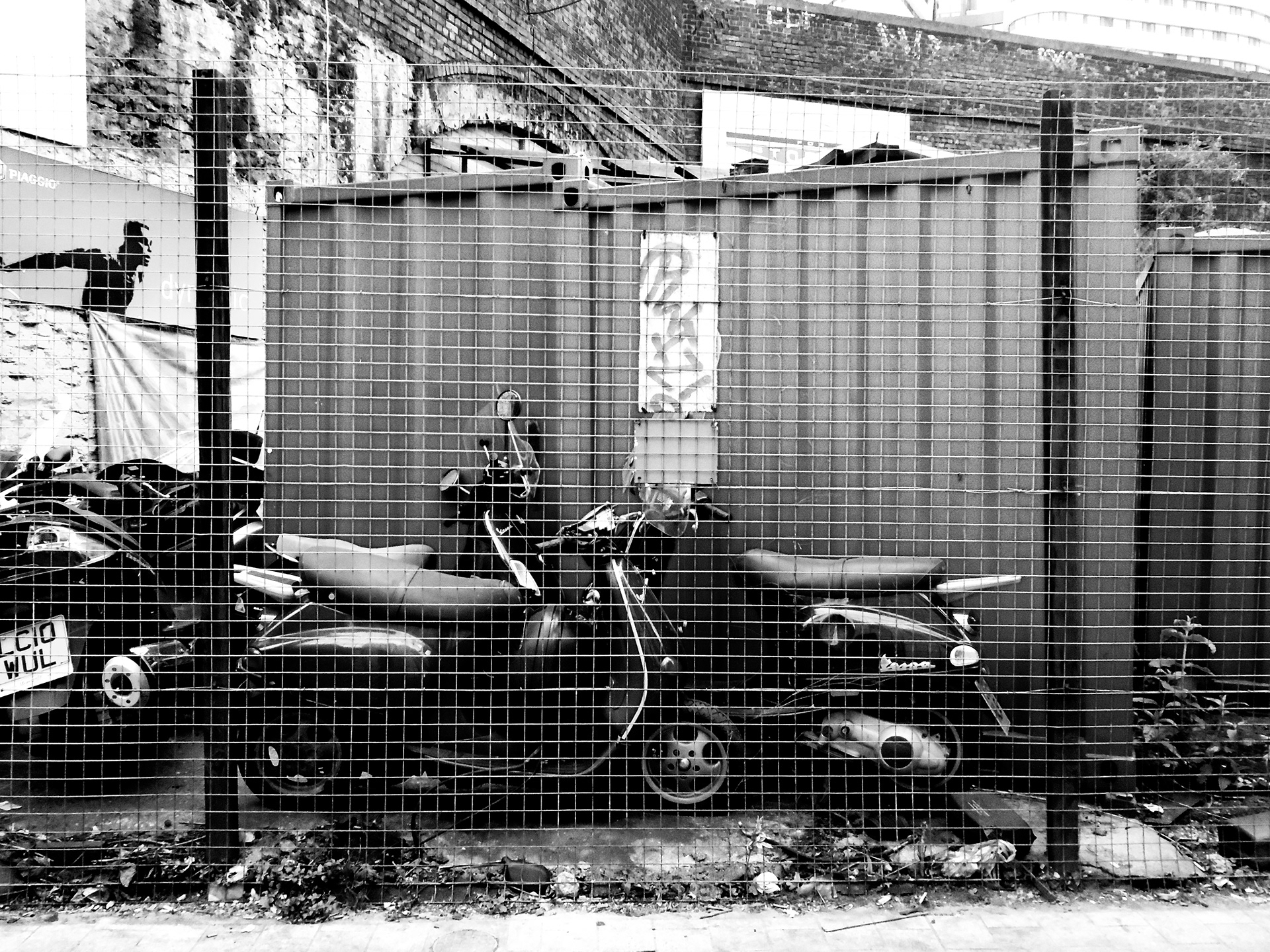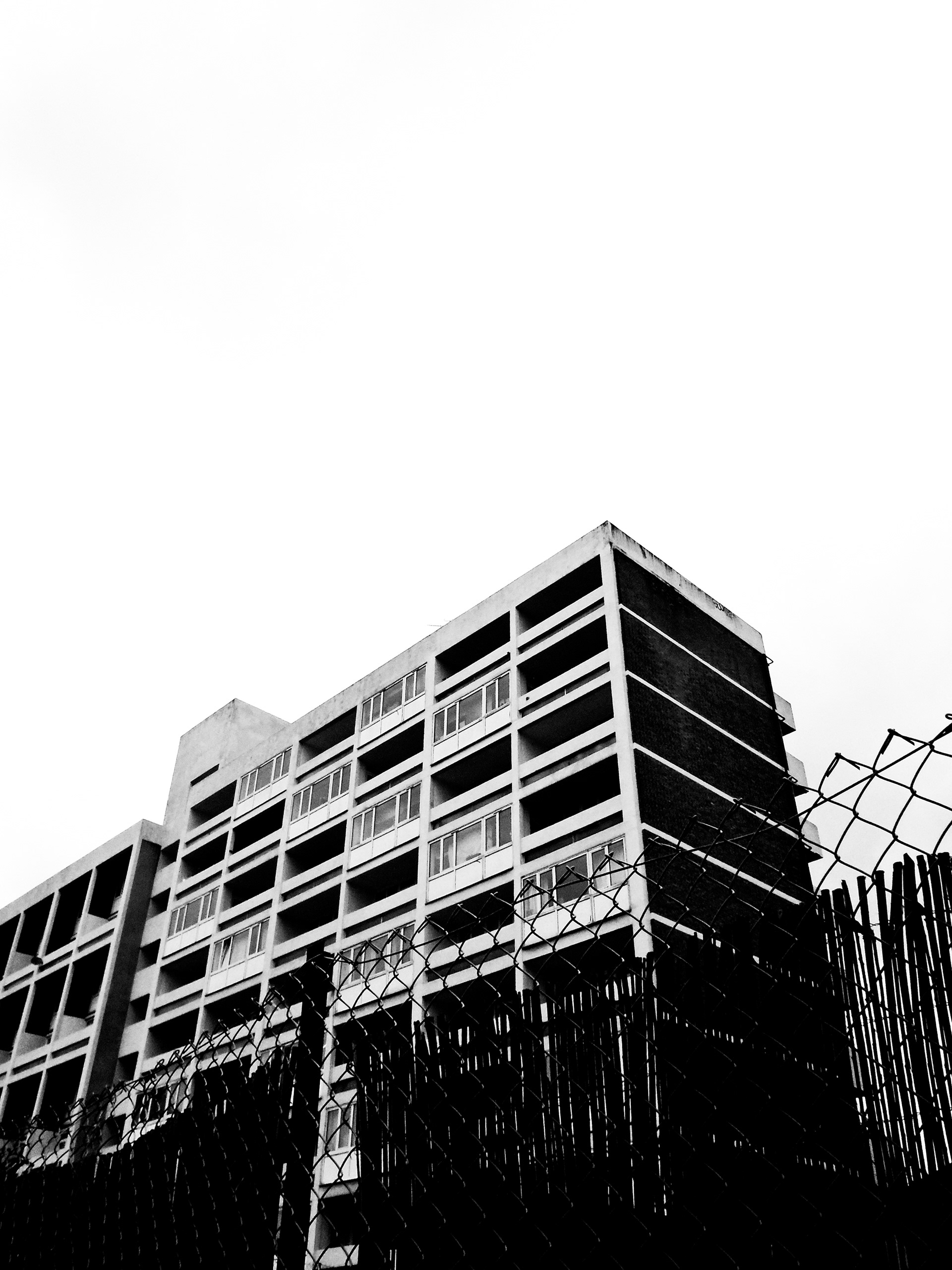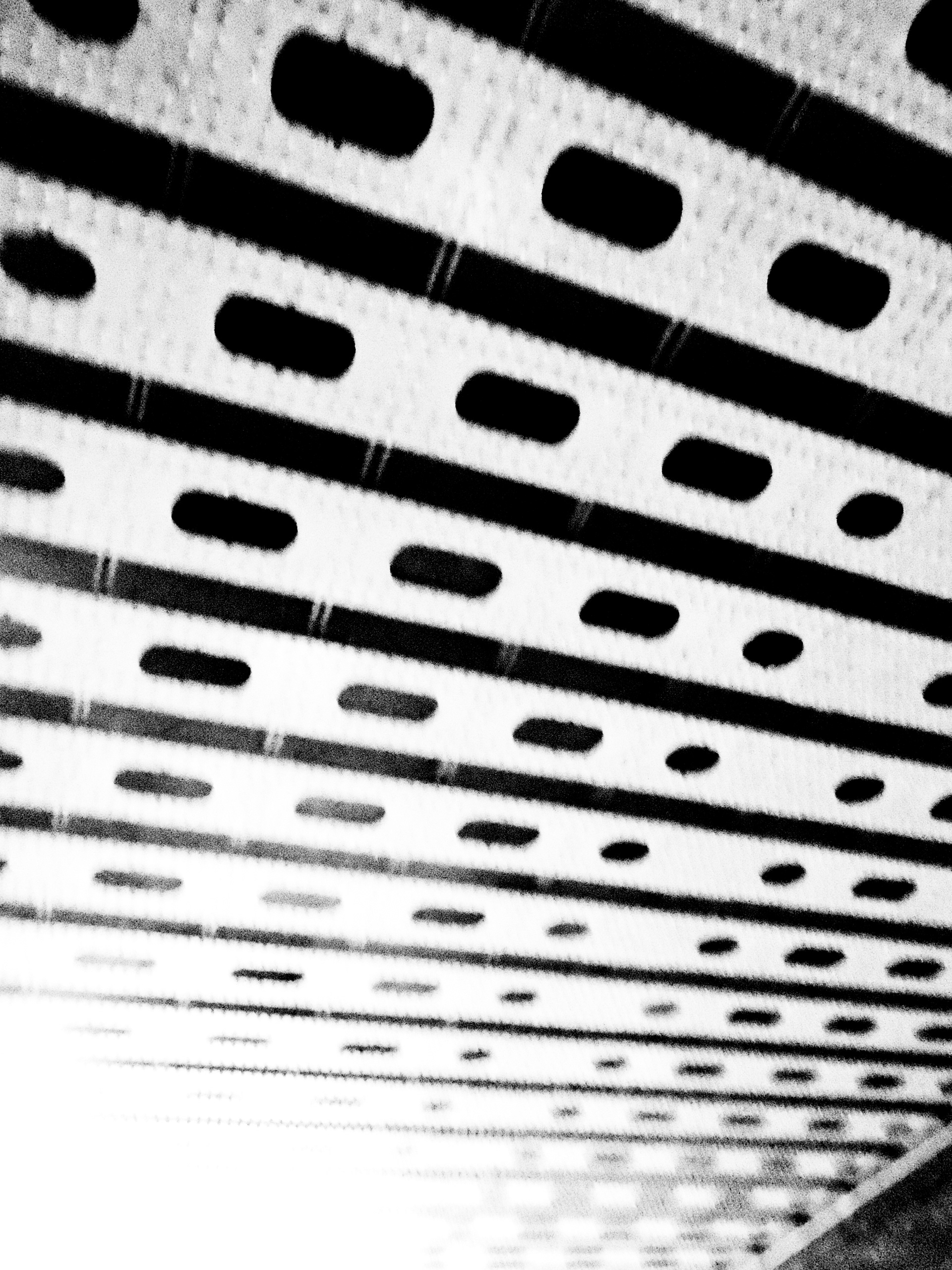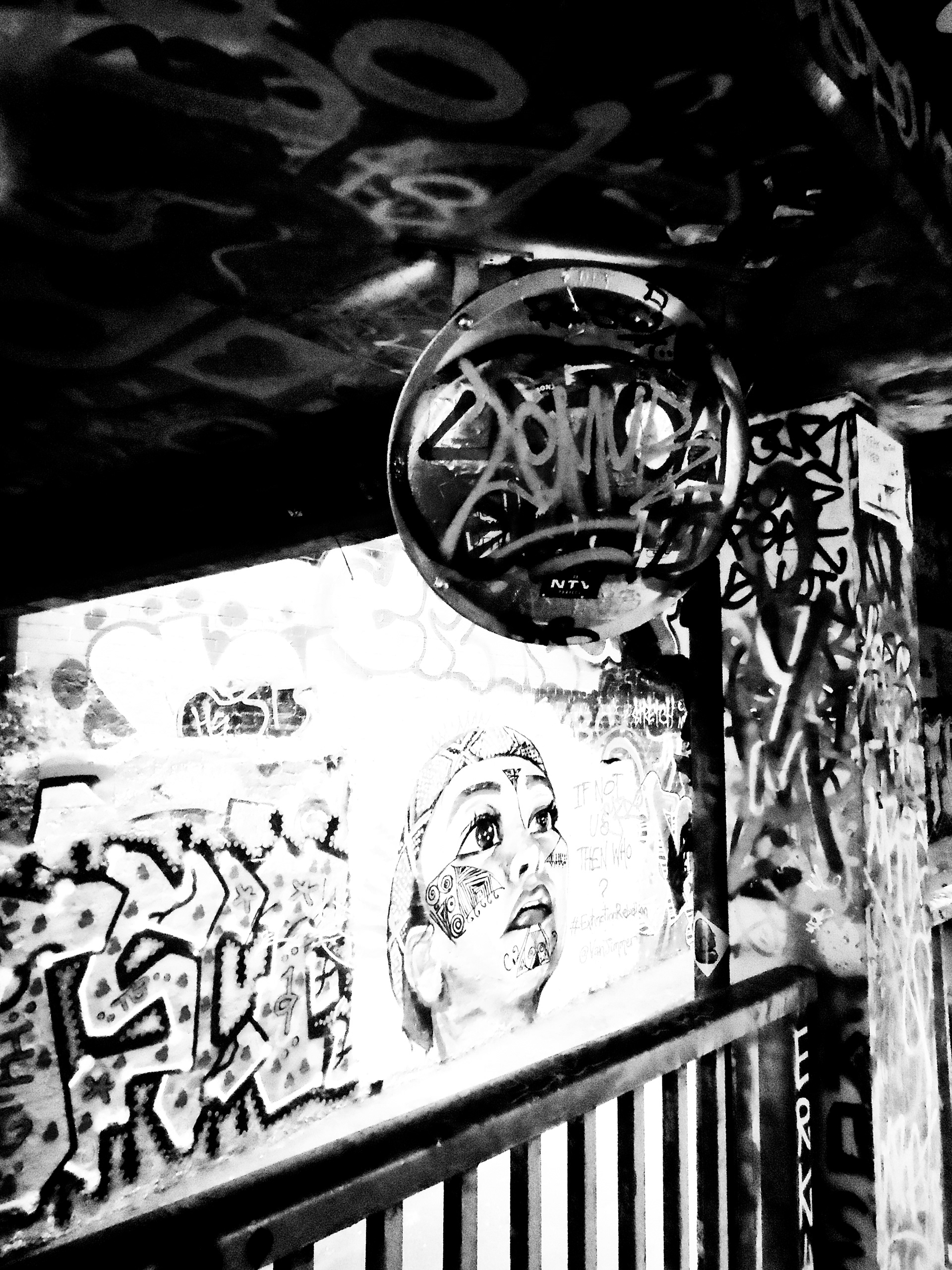 People's Vote March | March 2019 | 24th March 2019
I know it's been a long time since I've posted. I've just been very focussed on my full time work at the moment so that's taking most of my mental capacity. 
I went out to the march to take some street pictures. I'm not the biggest fan of doing street photography, I enjoy the genre and looking at the work, but actually taking images, it's not my favourite. The reason I went is because I knew there would be a lot of people there and a lot of opportunities to see some interesting things. 
As you can see, I mainly took pictures of dogs and signs. I'd like to go up to people and take their picture, but I didn't see anyone I wanted to take a picture of. Tons of other photographers were wandering around taking portraits but none of it took my fancy, I was enjoying looking at the signs. 
This was shot on my little Sony point and shoot digital camera. The one which I make my little videos on. I love that thing, it's so compact and can produce such a good image, for such a little size! There are pro's and con's about it
Pros: It's tiny and compact, no one bats an eyelid at you because no one takes you serious with the tiny little thing so you can point it anyway and people think you're a tourist or nobody! Battery is good. 
Cons: No one takes you serious with the tiny little thing.
Even though it's not the most expensive and prestigious camera out there, I love it, and it's working well with the work I'm creating now. Even though there's not much of it.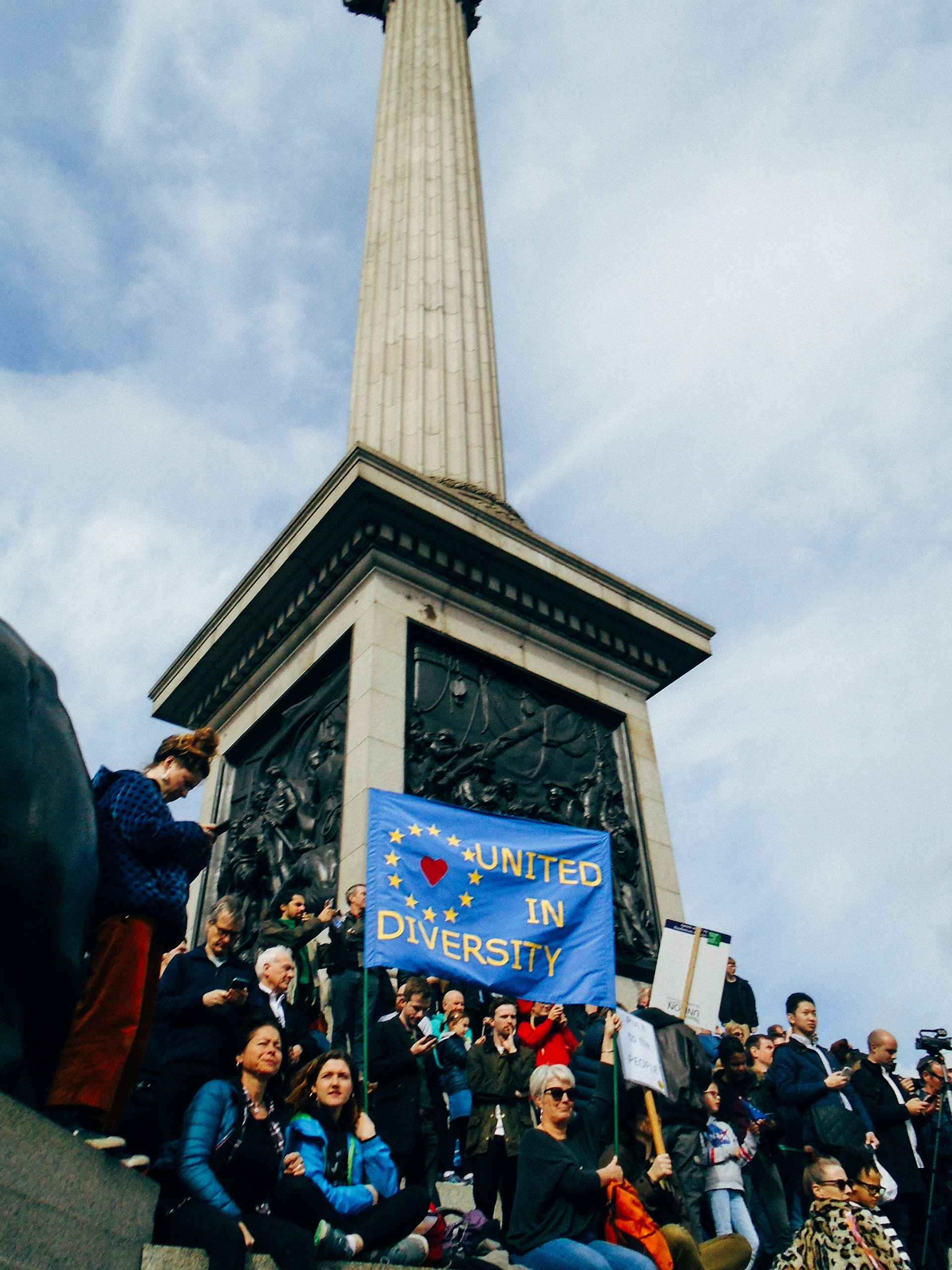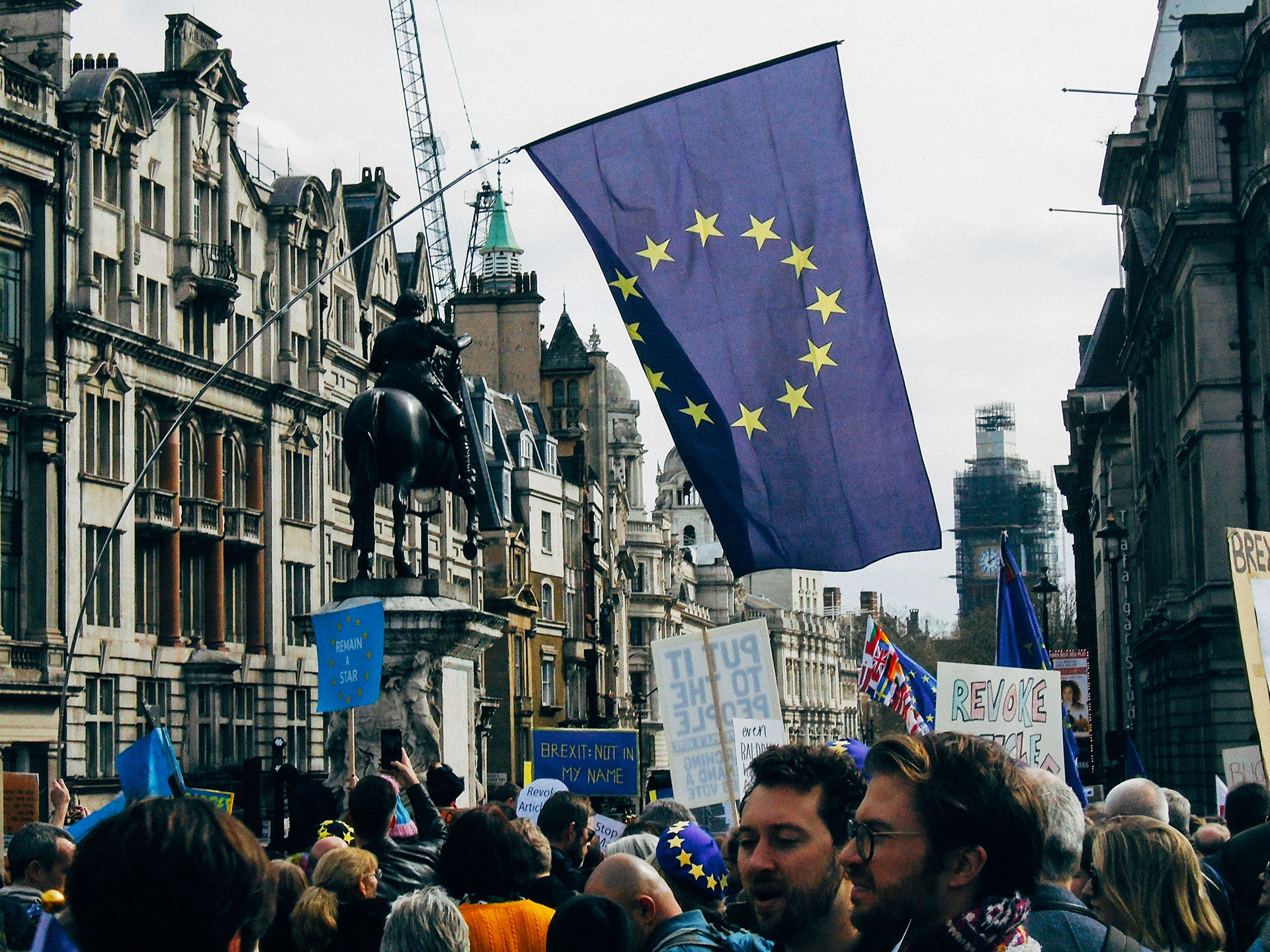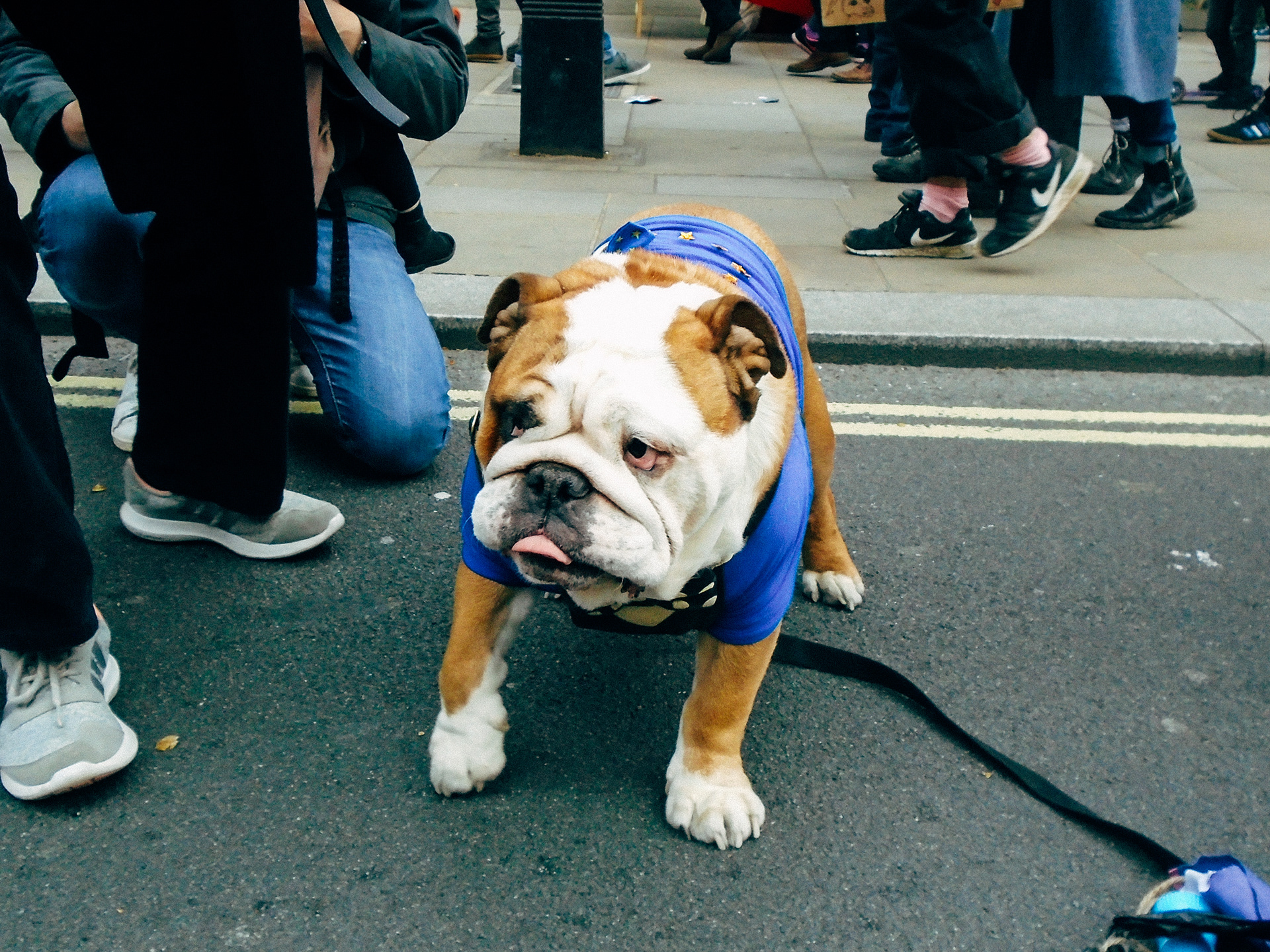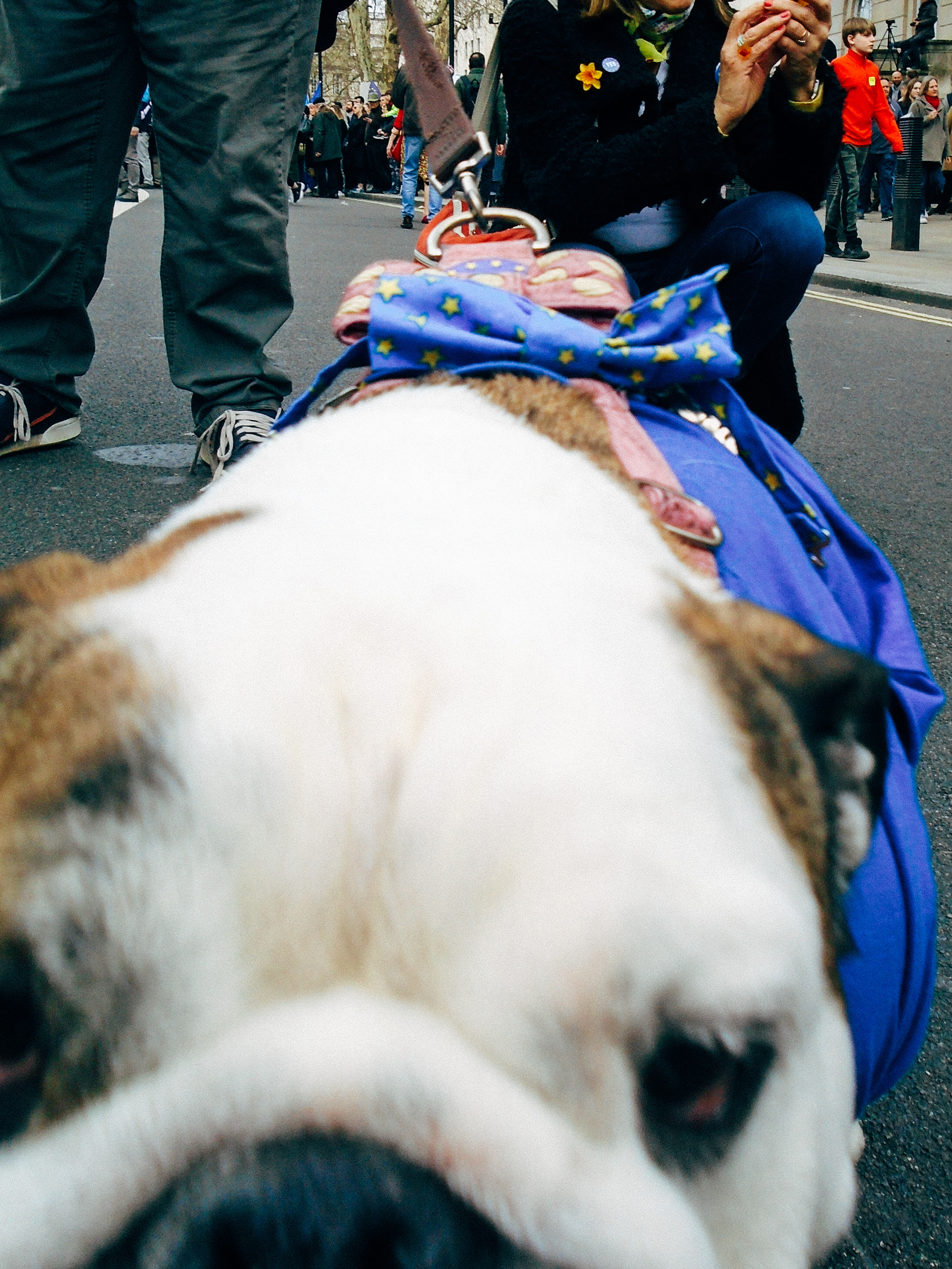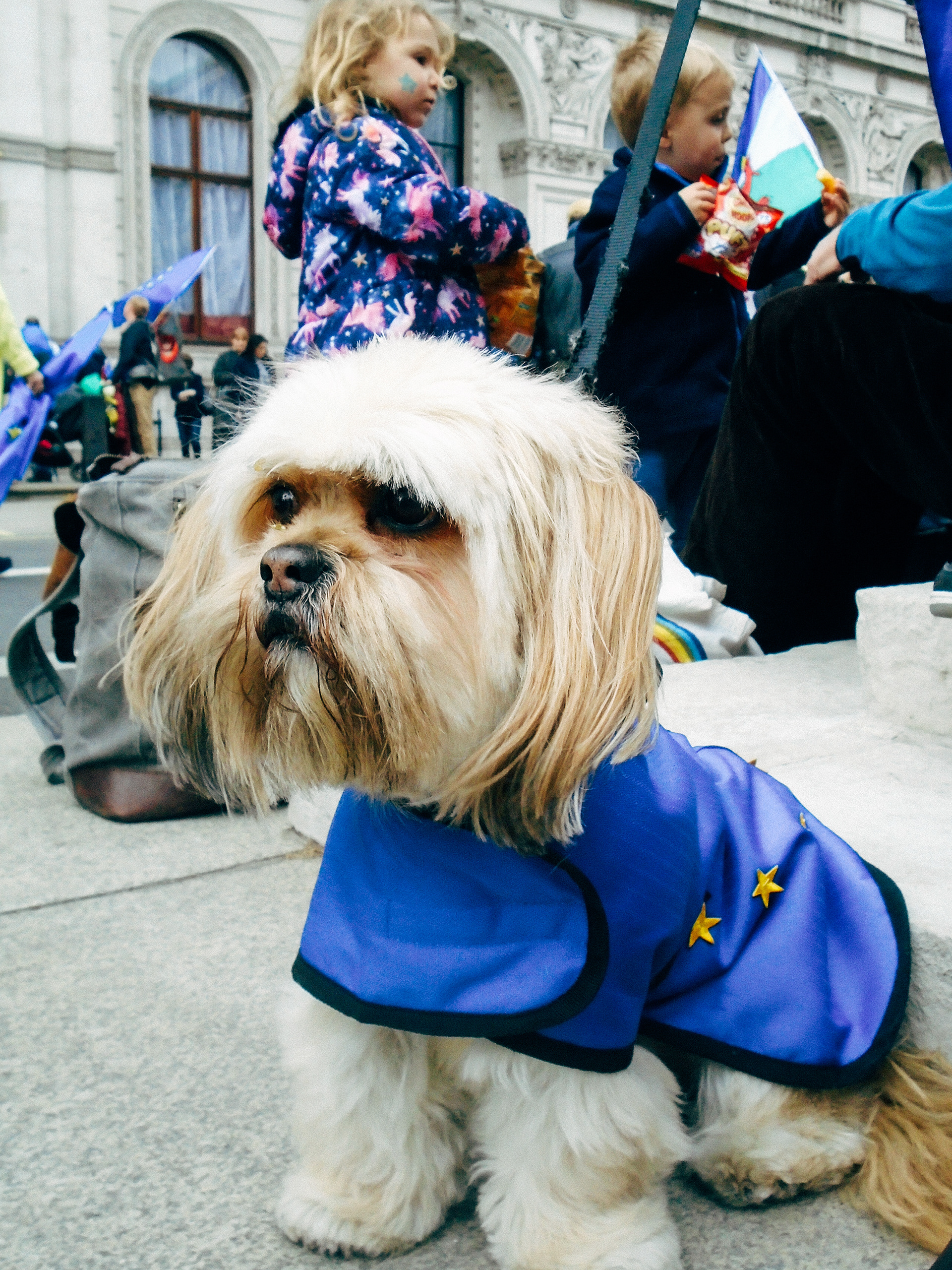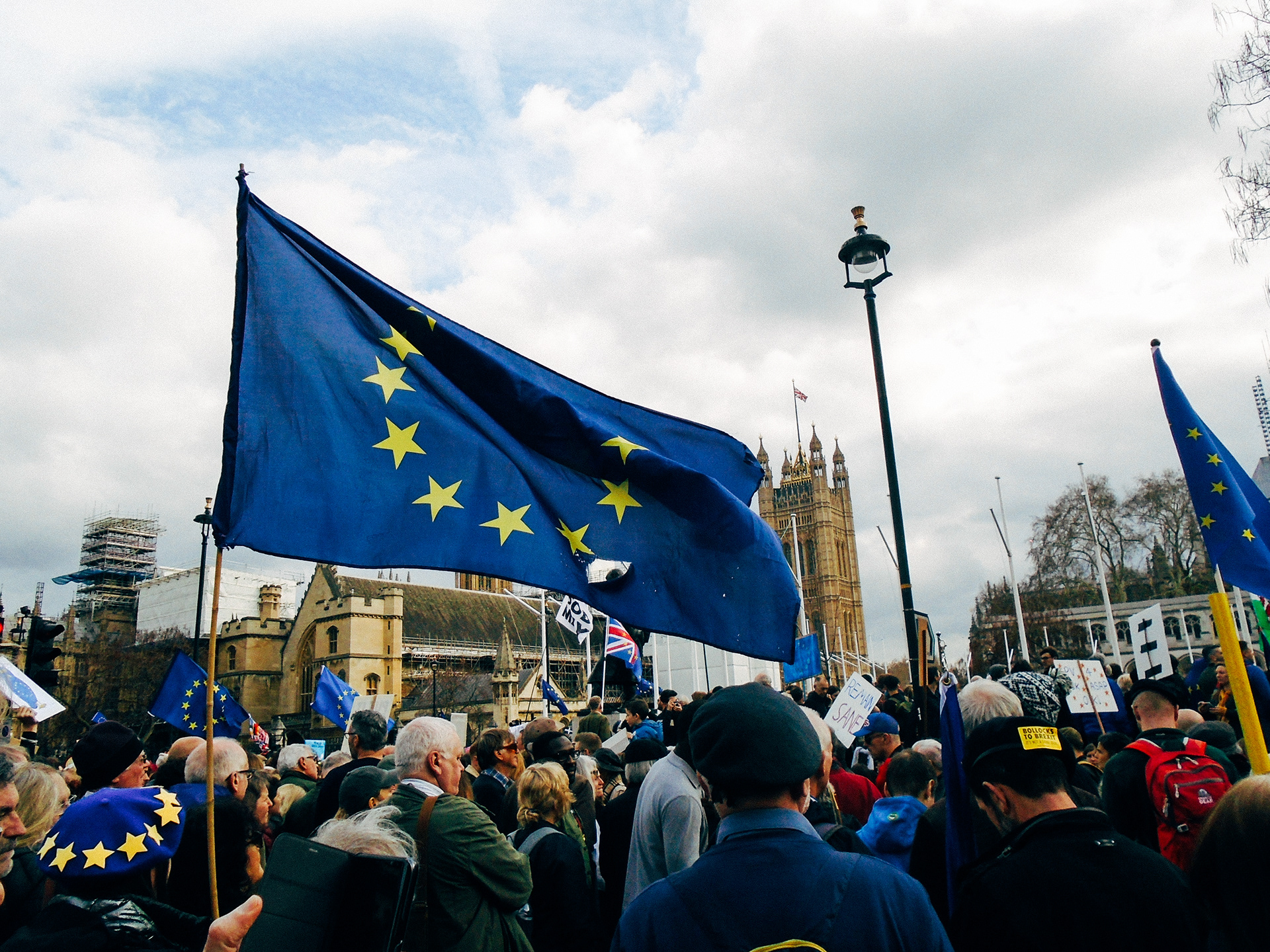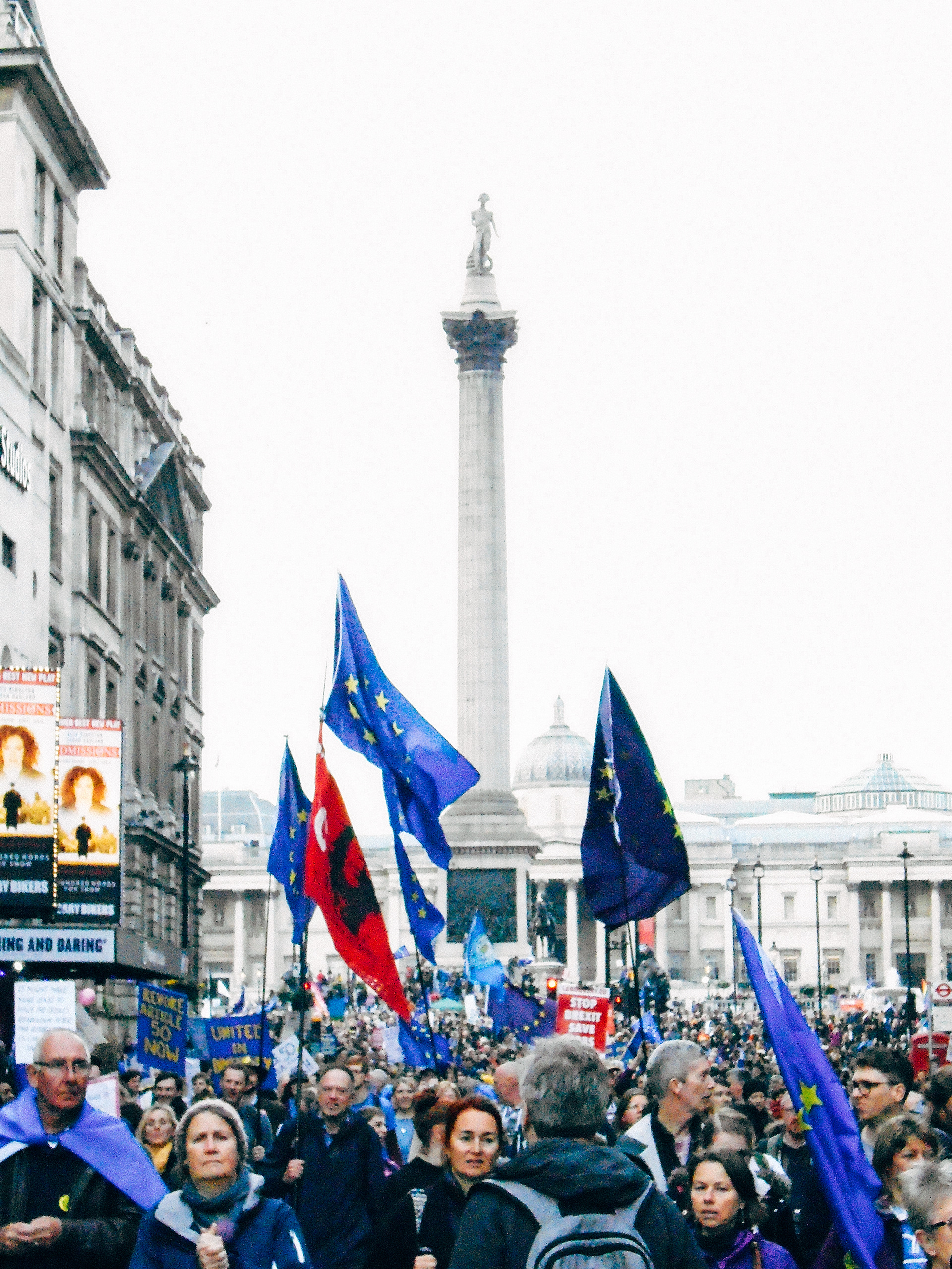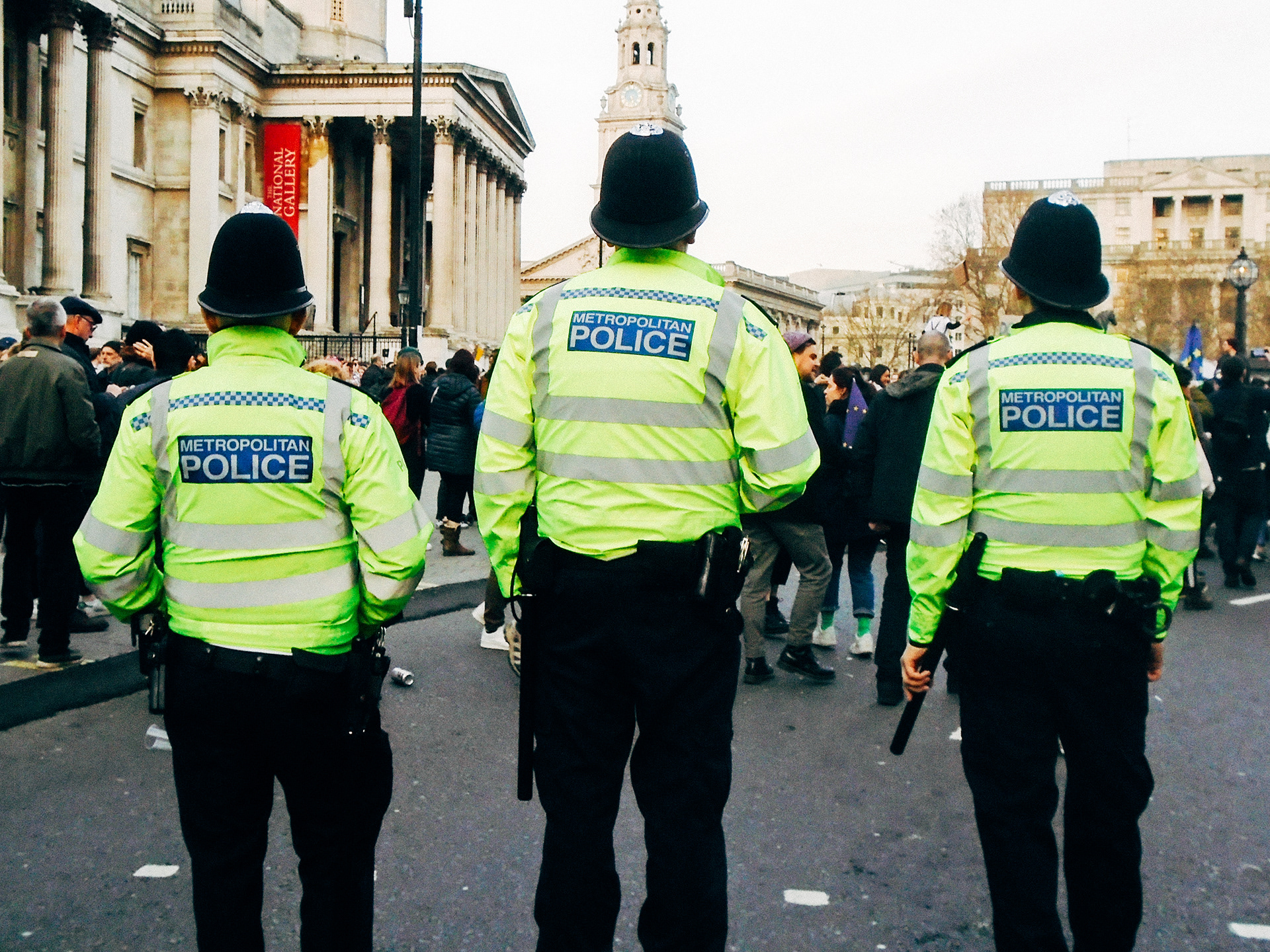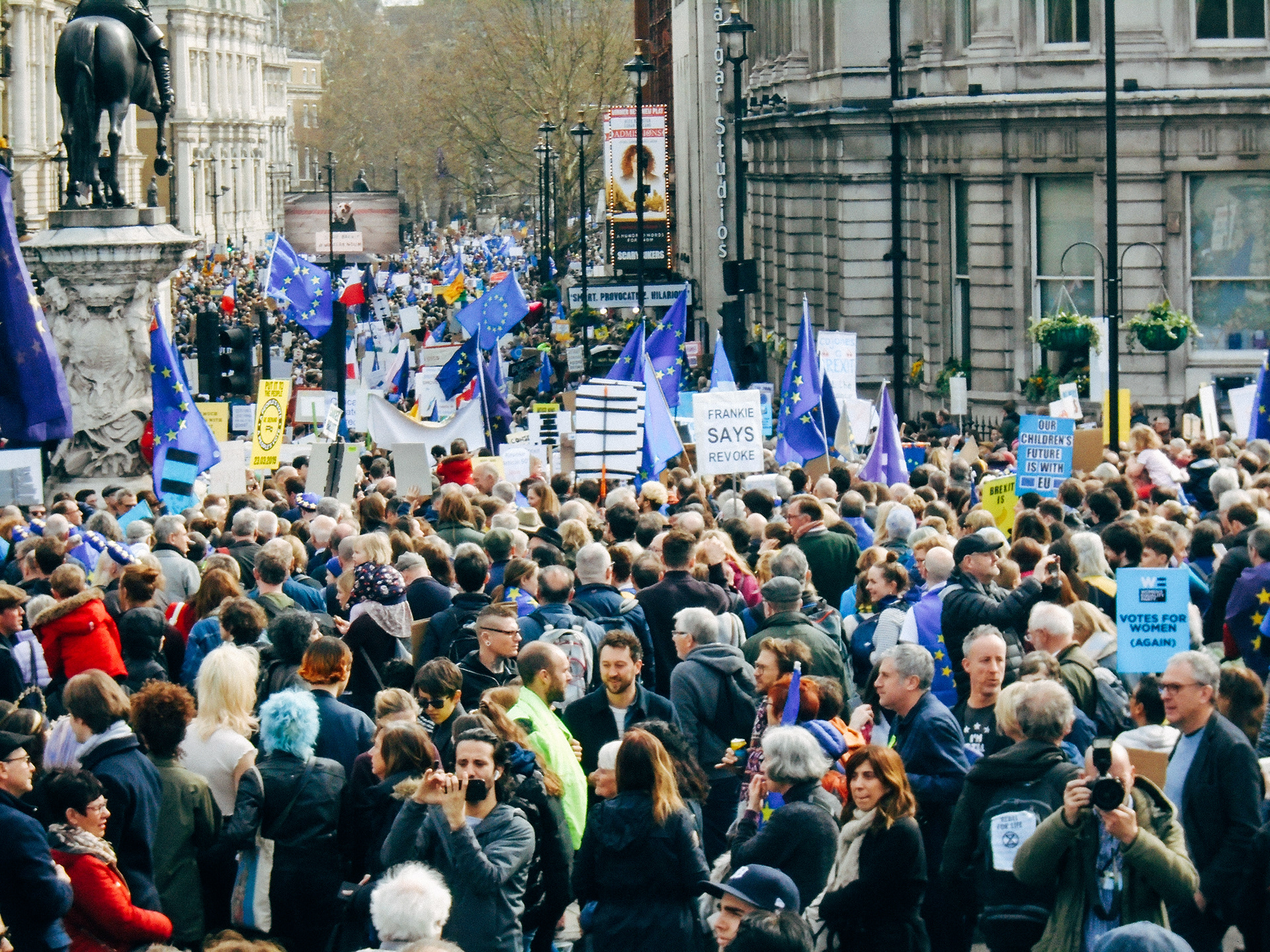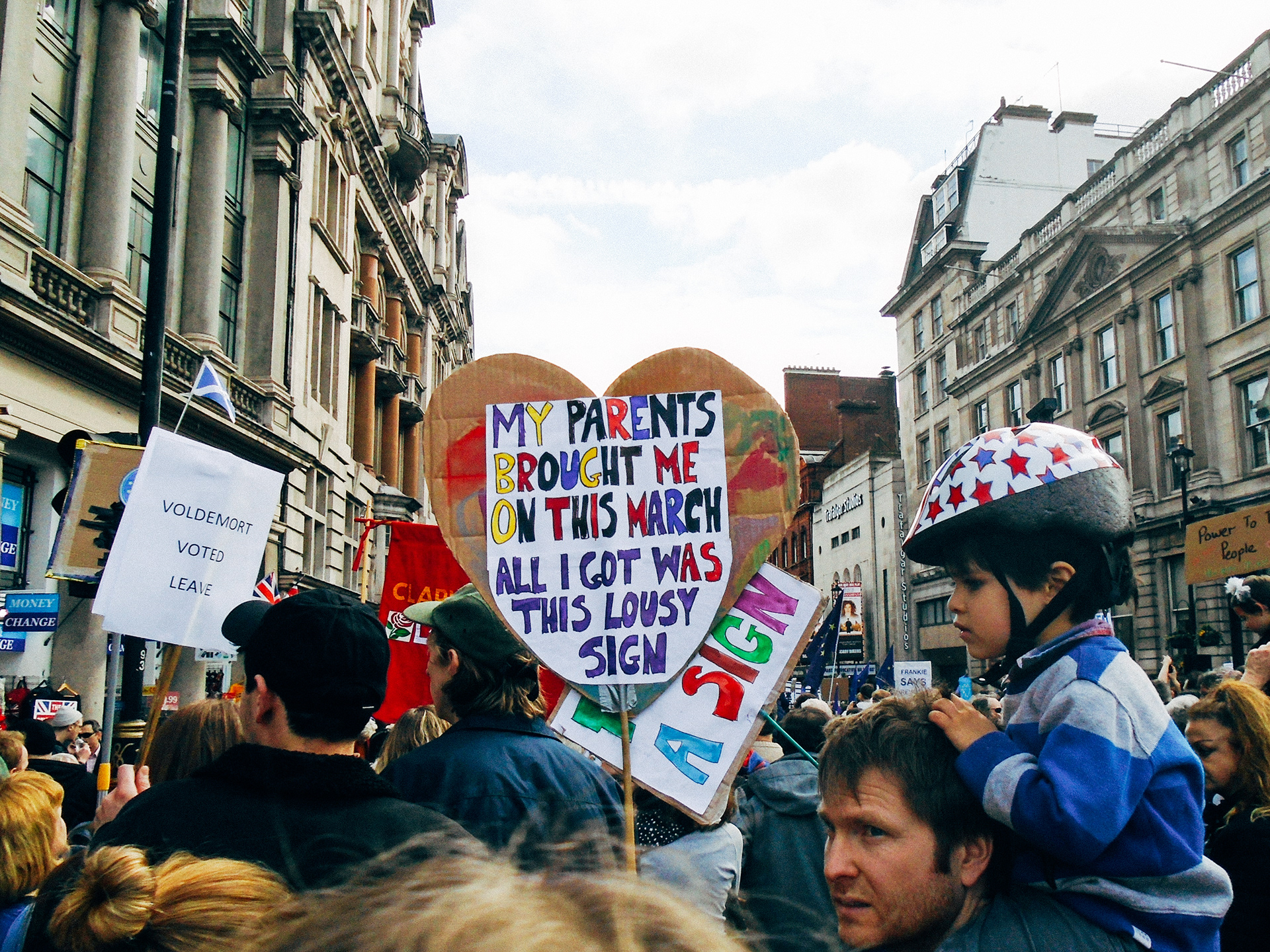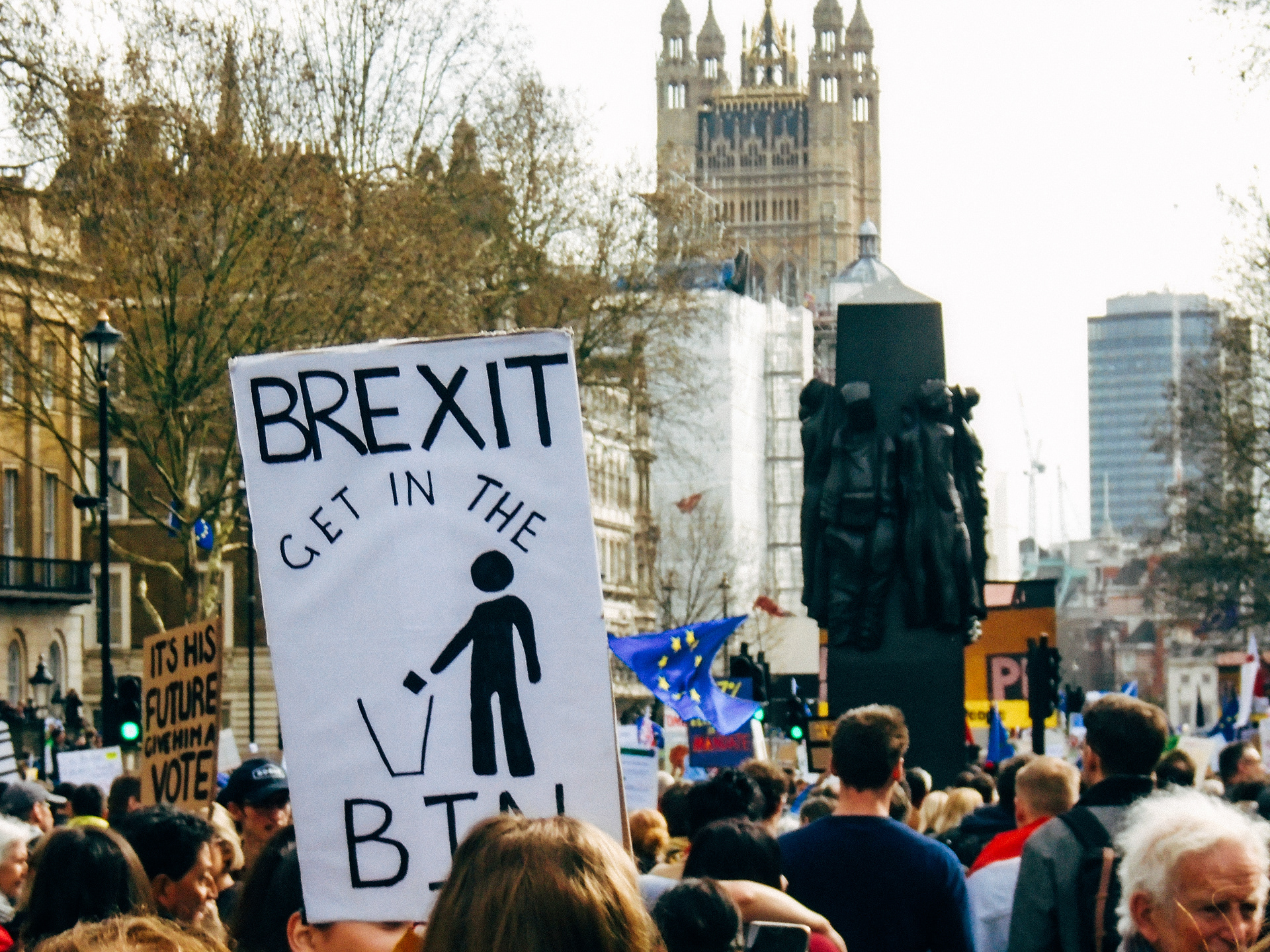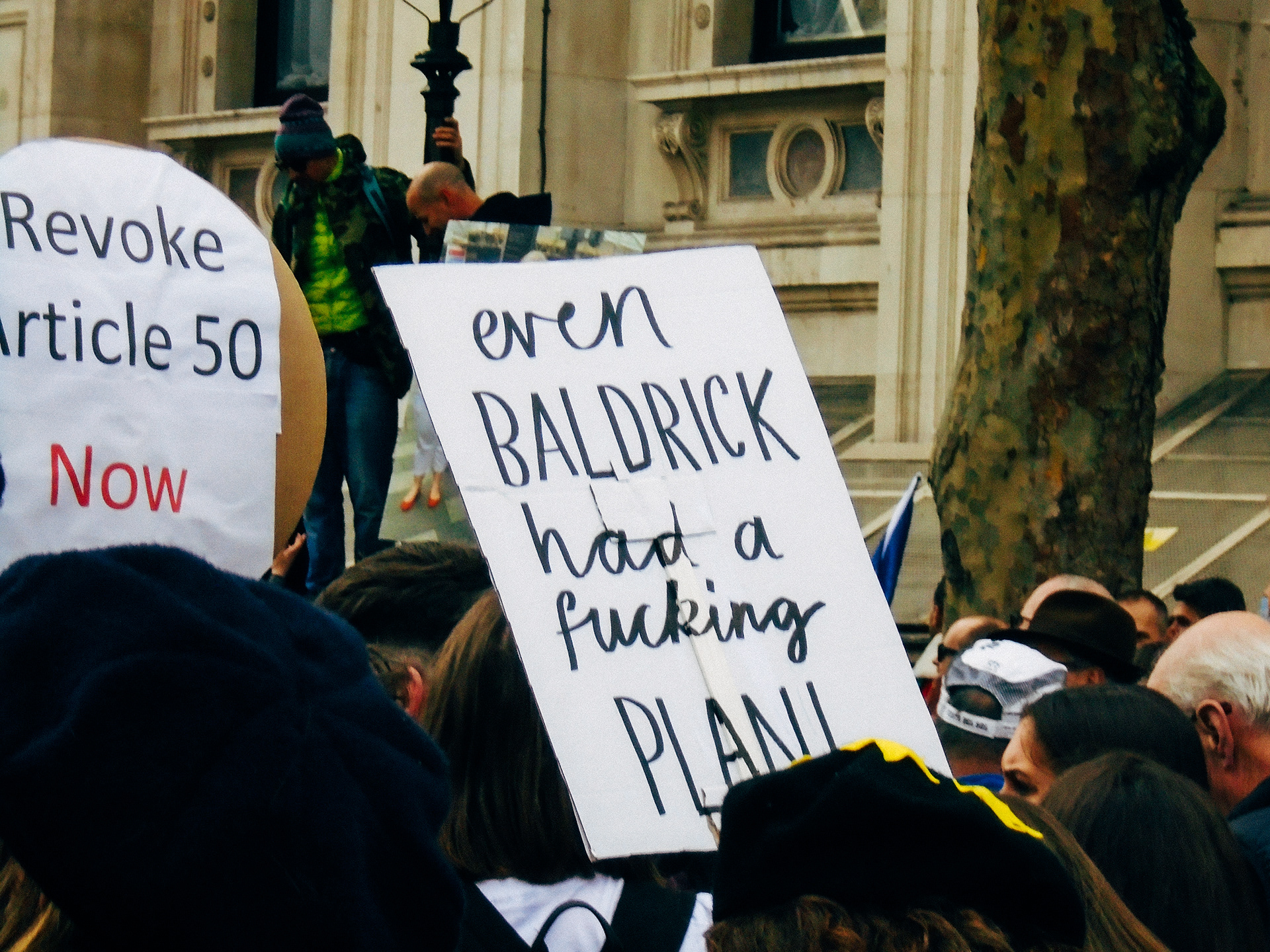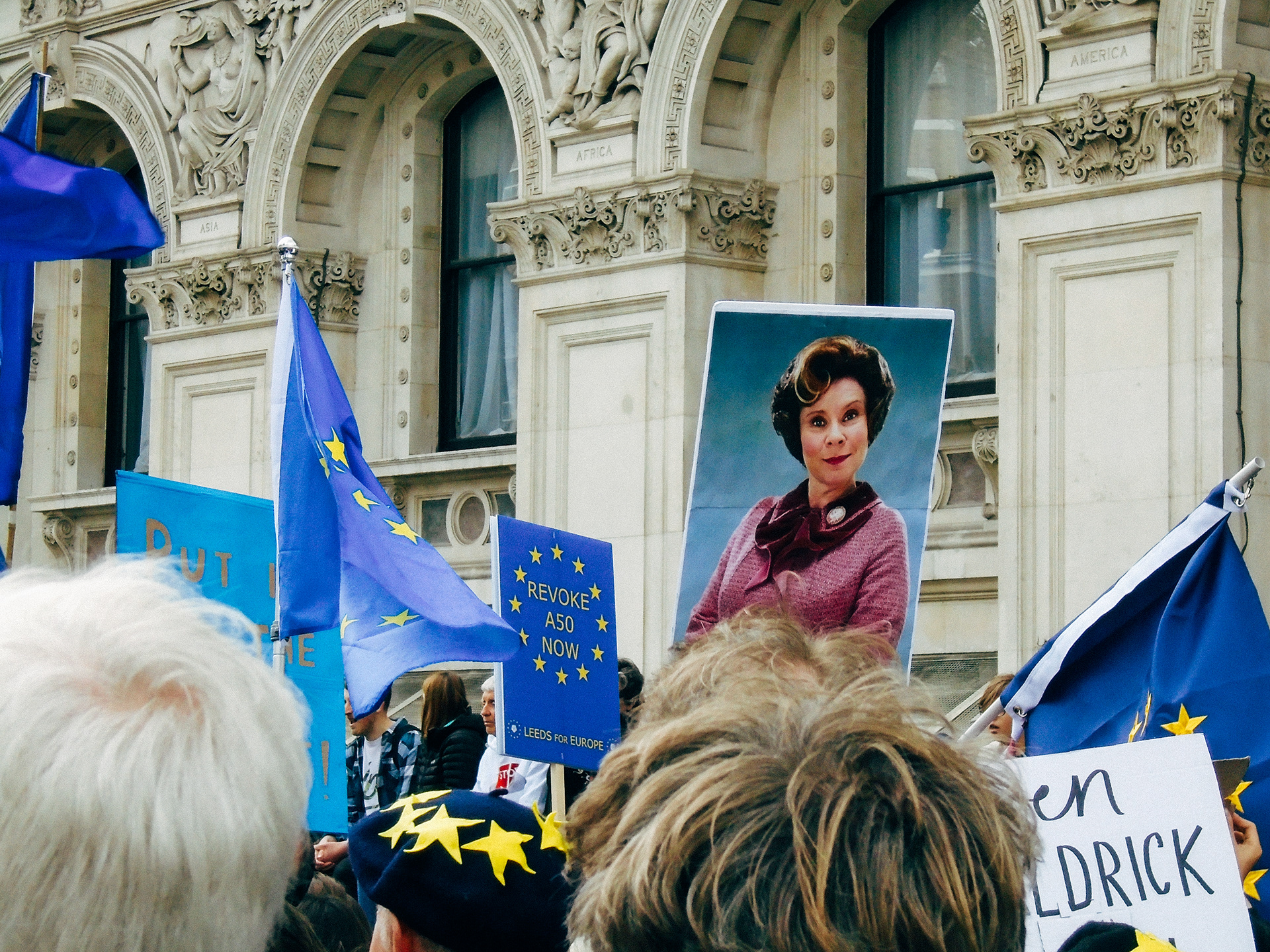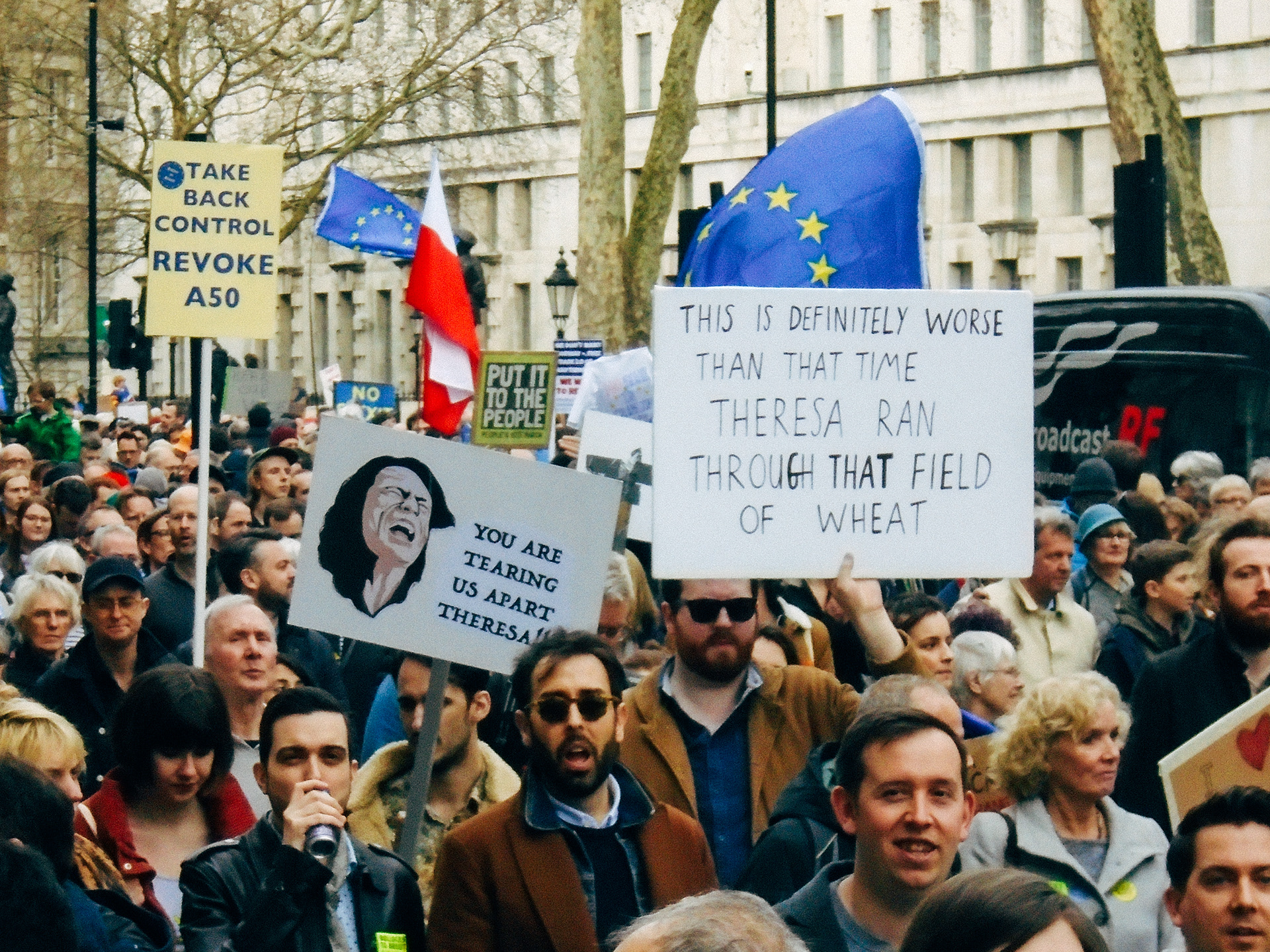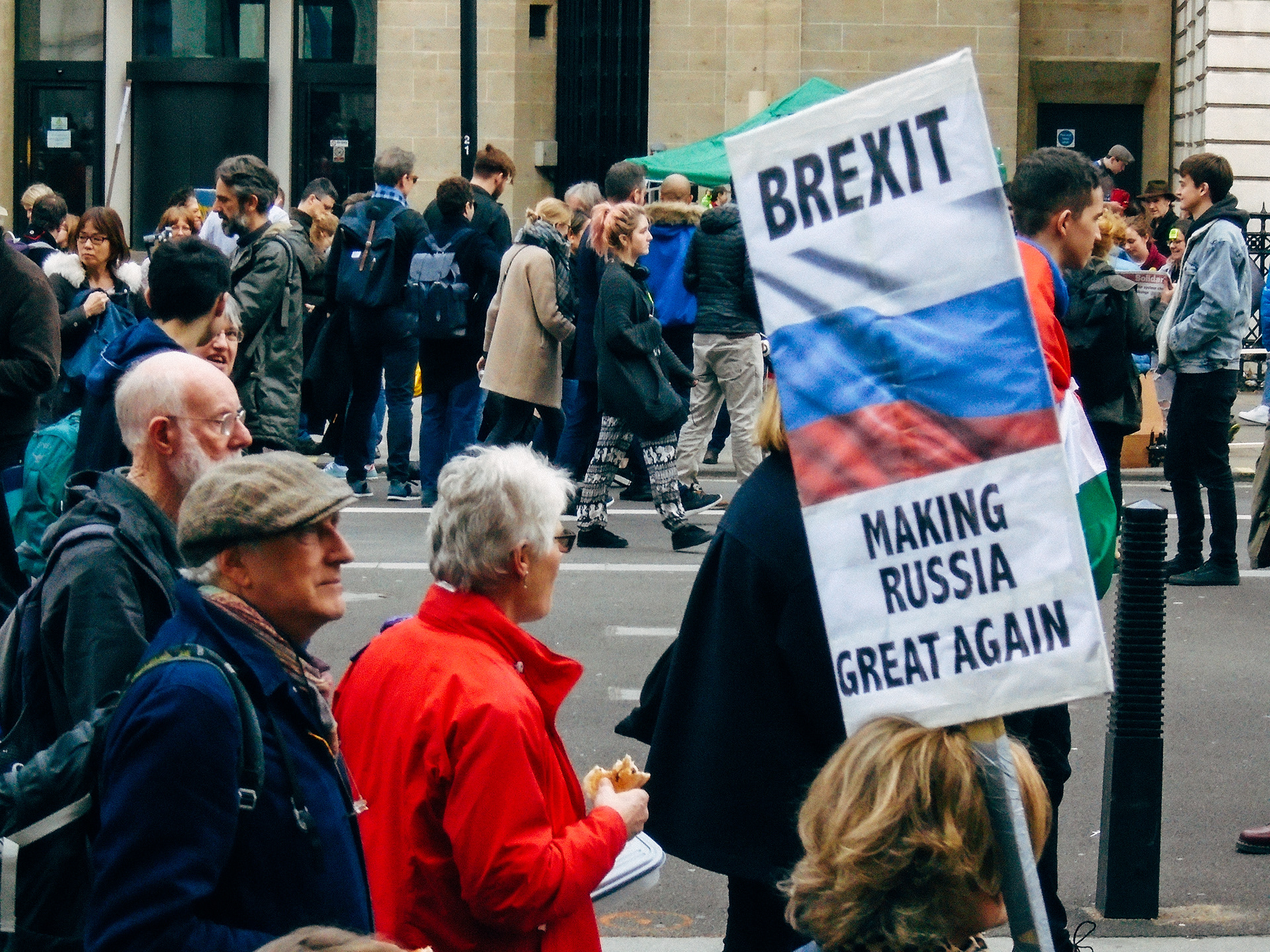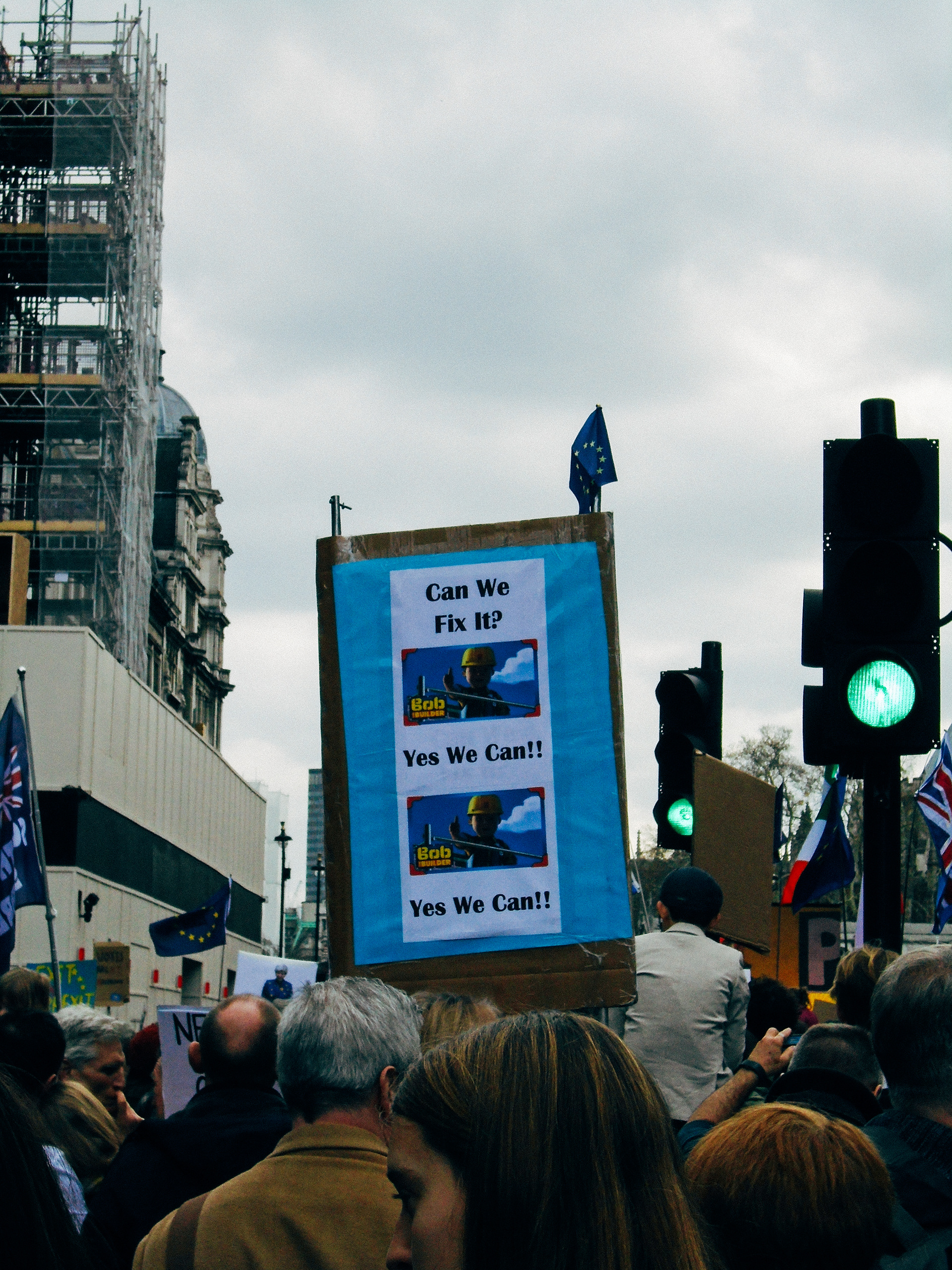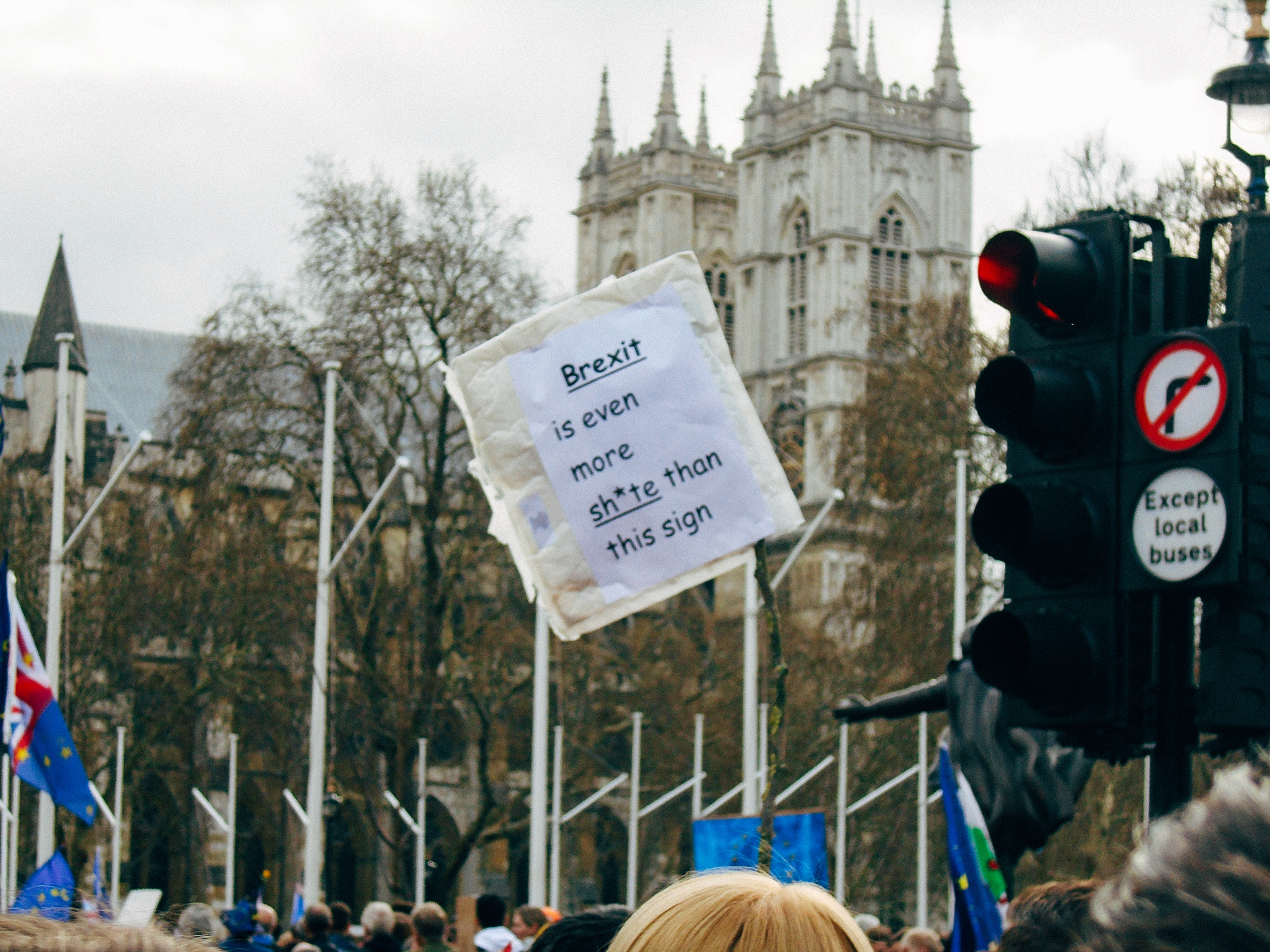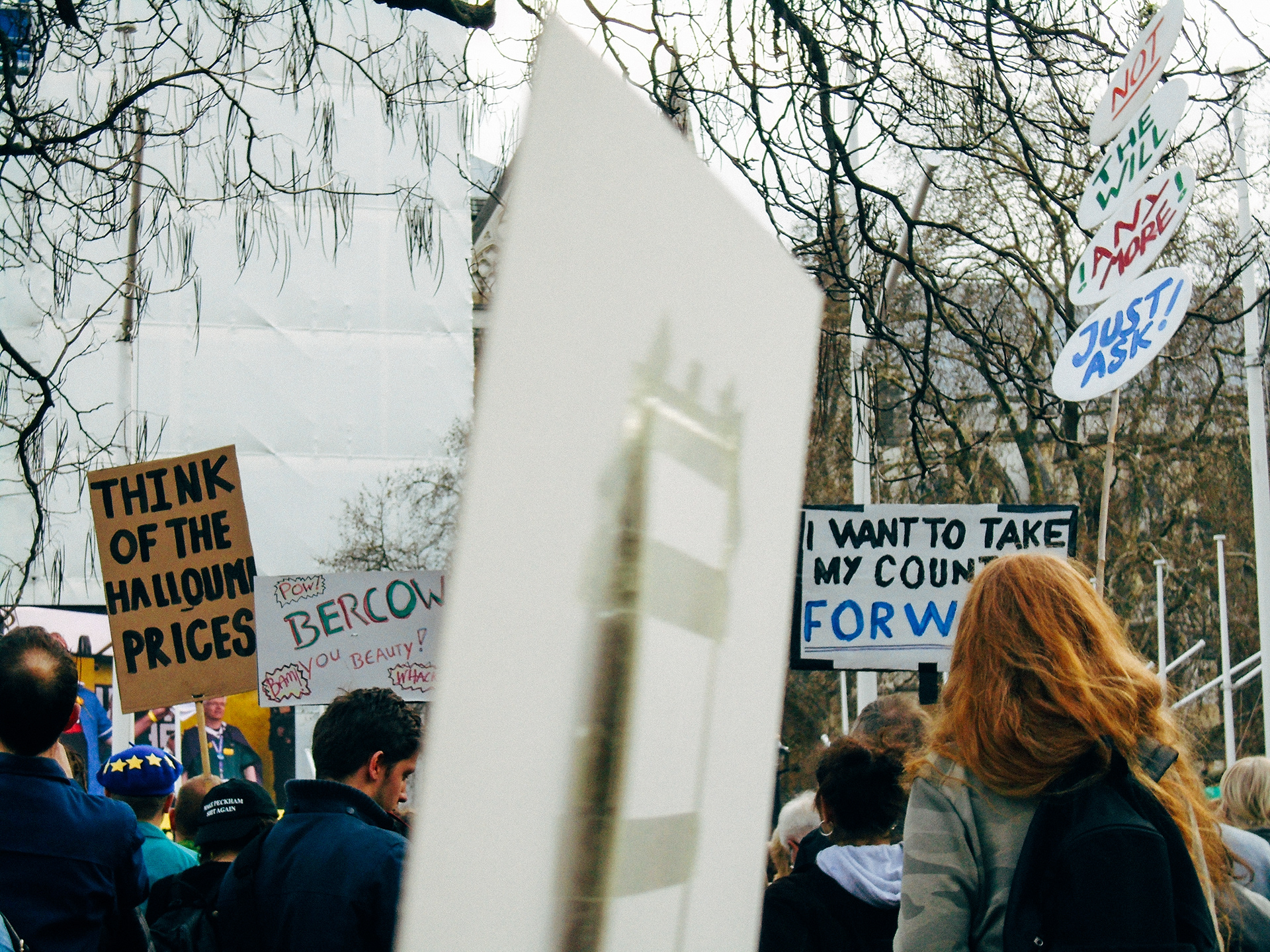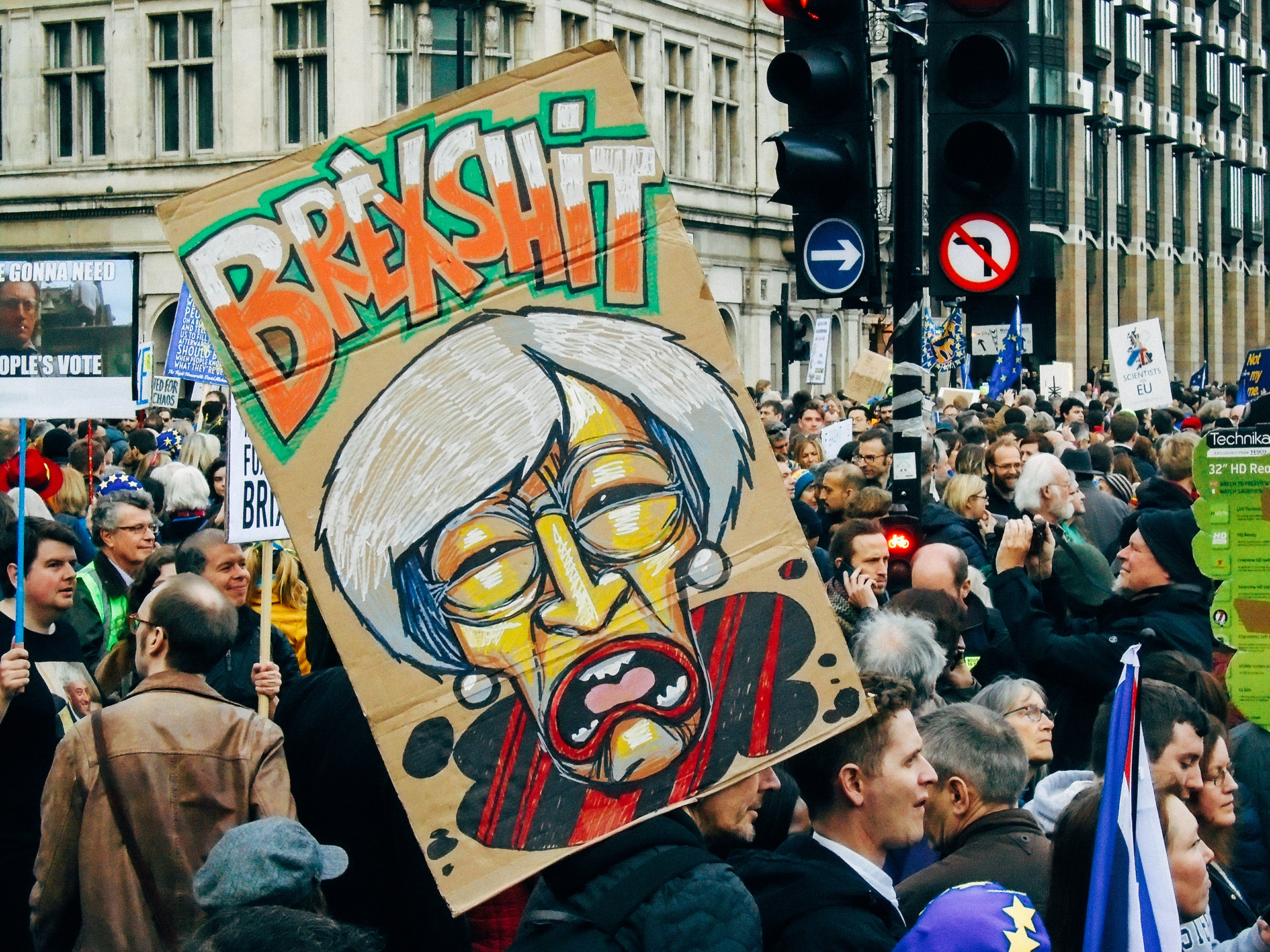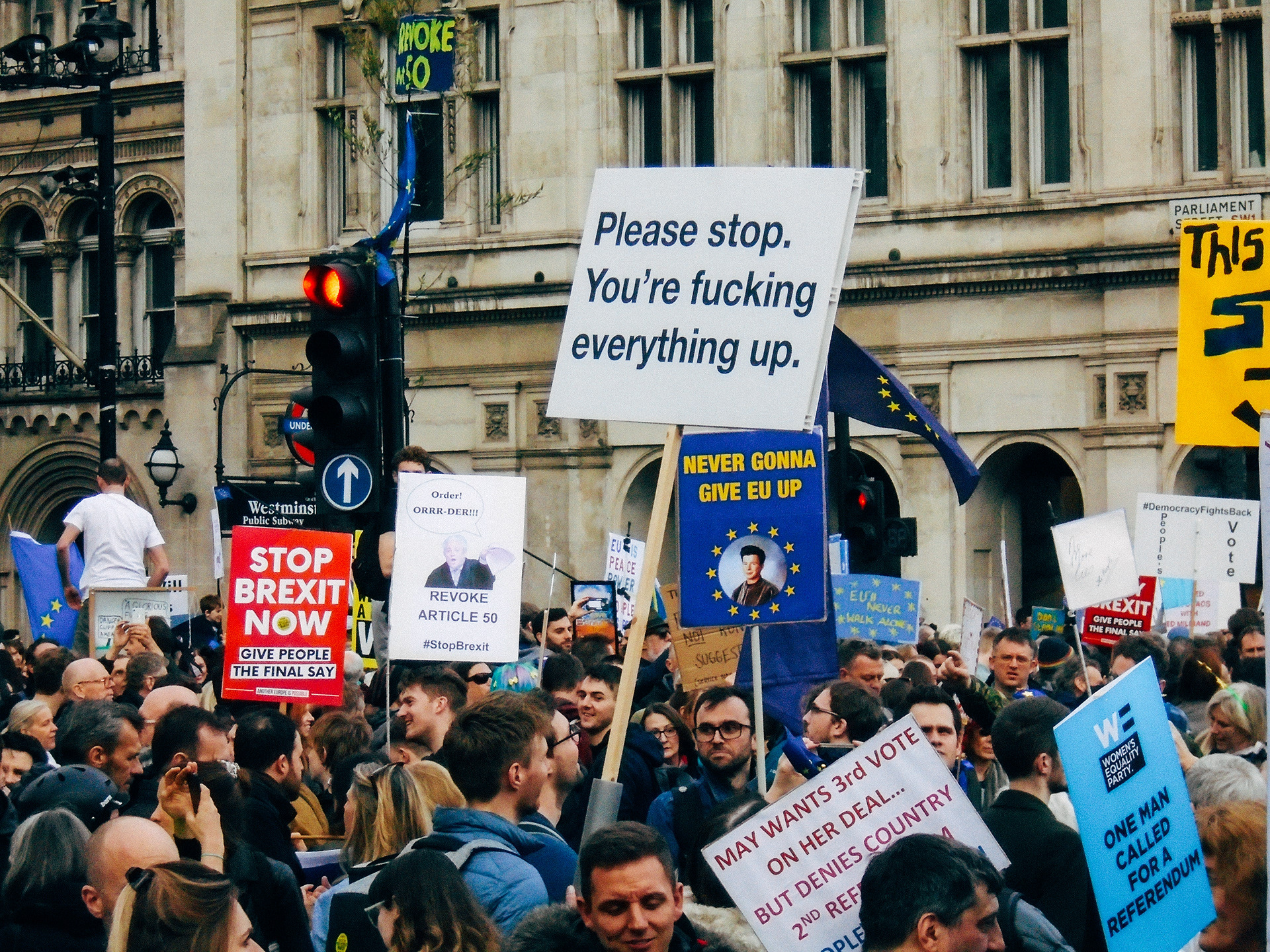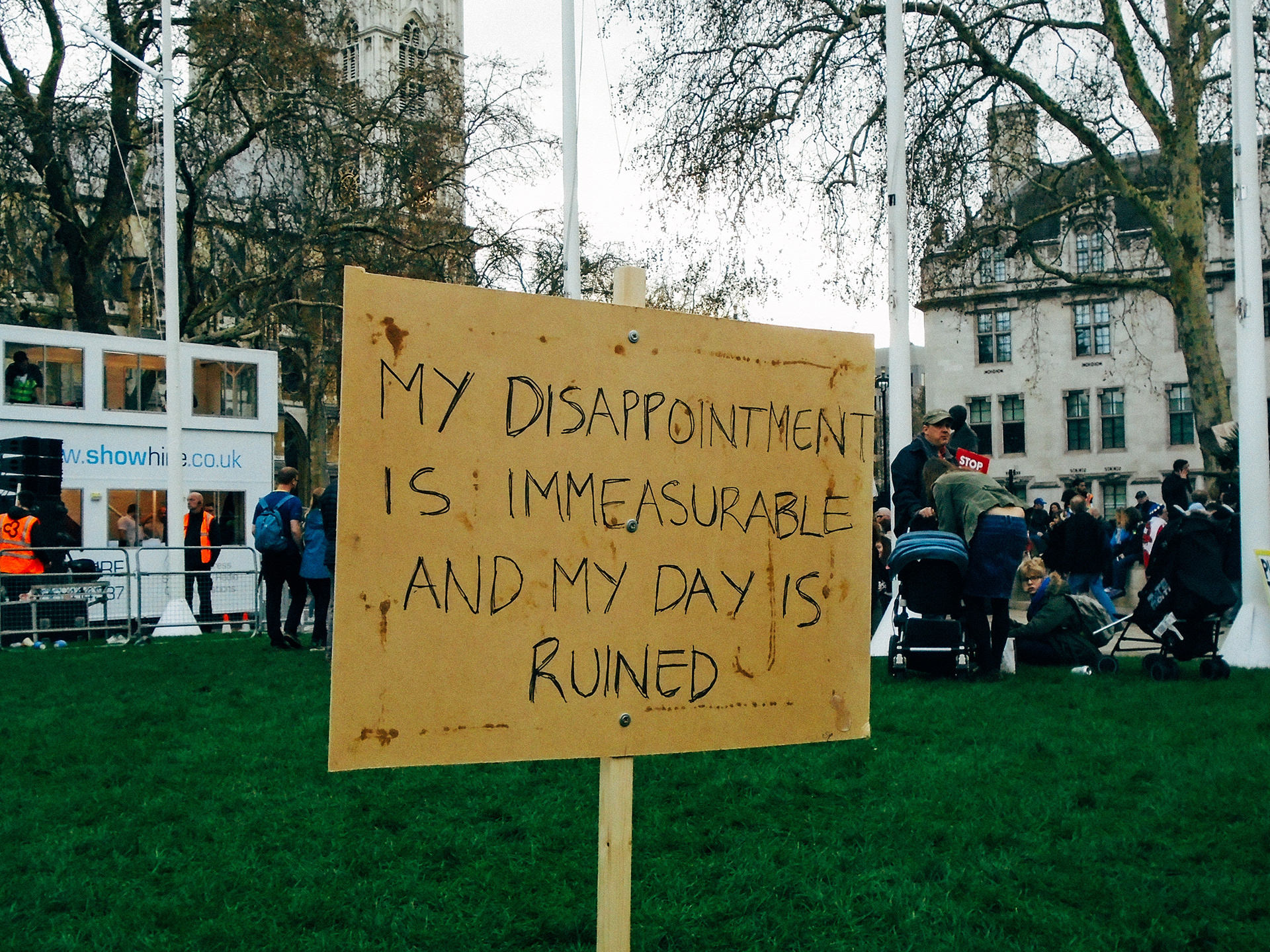 Rolleiflex Fun | October 2018 | 19th January 2019
It took me a while to get this film developed. Not for any particular reason, well, it was because I haven't got a great deal of money, and I wanted to send off a bulk load of film to get it all done in one. 
These shots are from a trip to Manchester to see some friends. I asked if I could borrow a Rolleiflex that my friend has because I was desperate to shoot some Medium Format. 
I love the image that a Medium Format camera can create, in my opinion, nothing compares to it. The depth of field, the sharpness, and the whole process of shooting with that medium just slows everything down, in a good way. You've got time to think, compose, and just take your time. My most recent phase has been point and shoot, just run and gun, shoot then the next shot.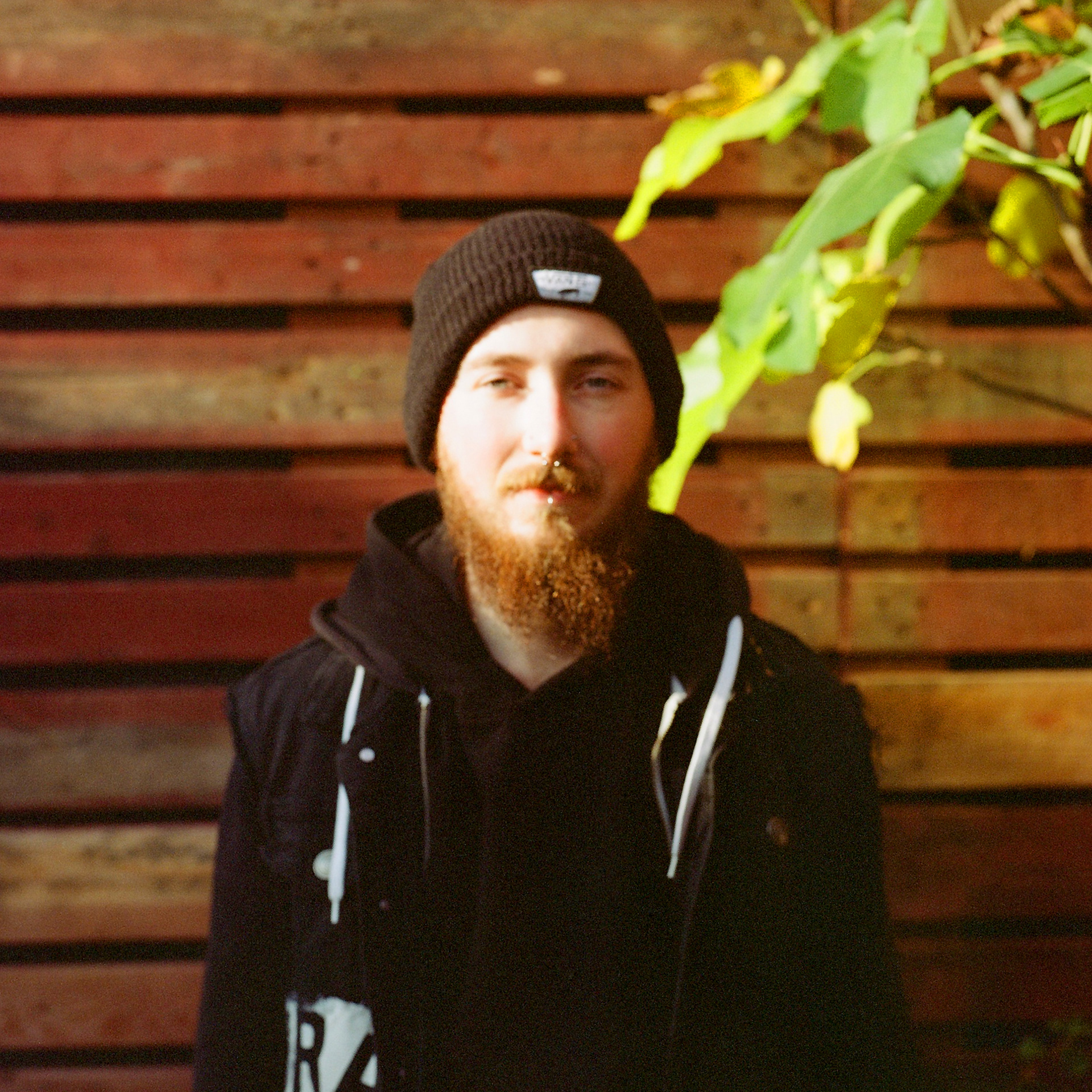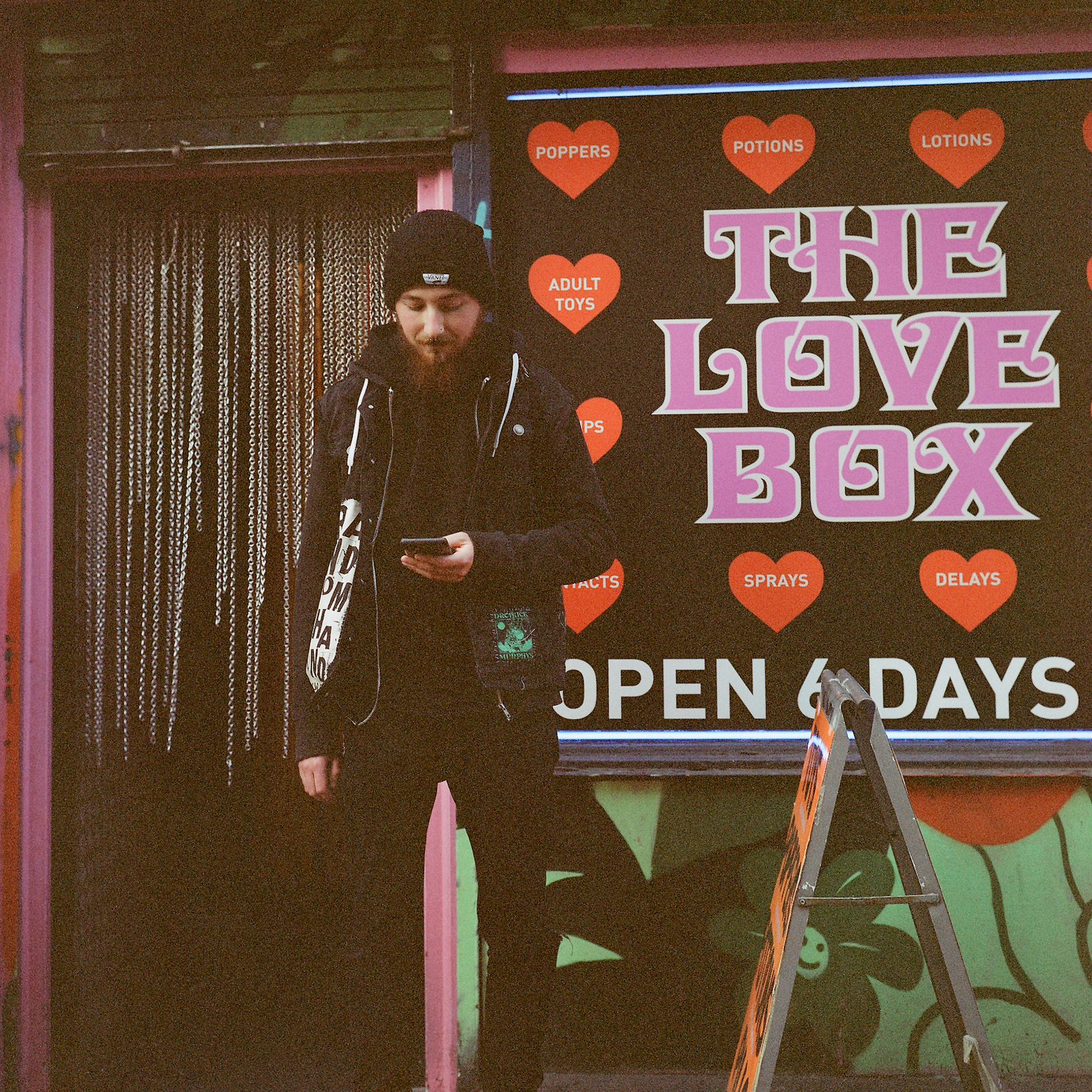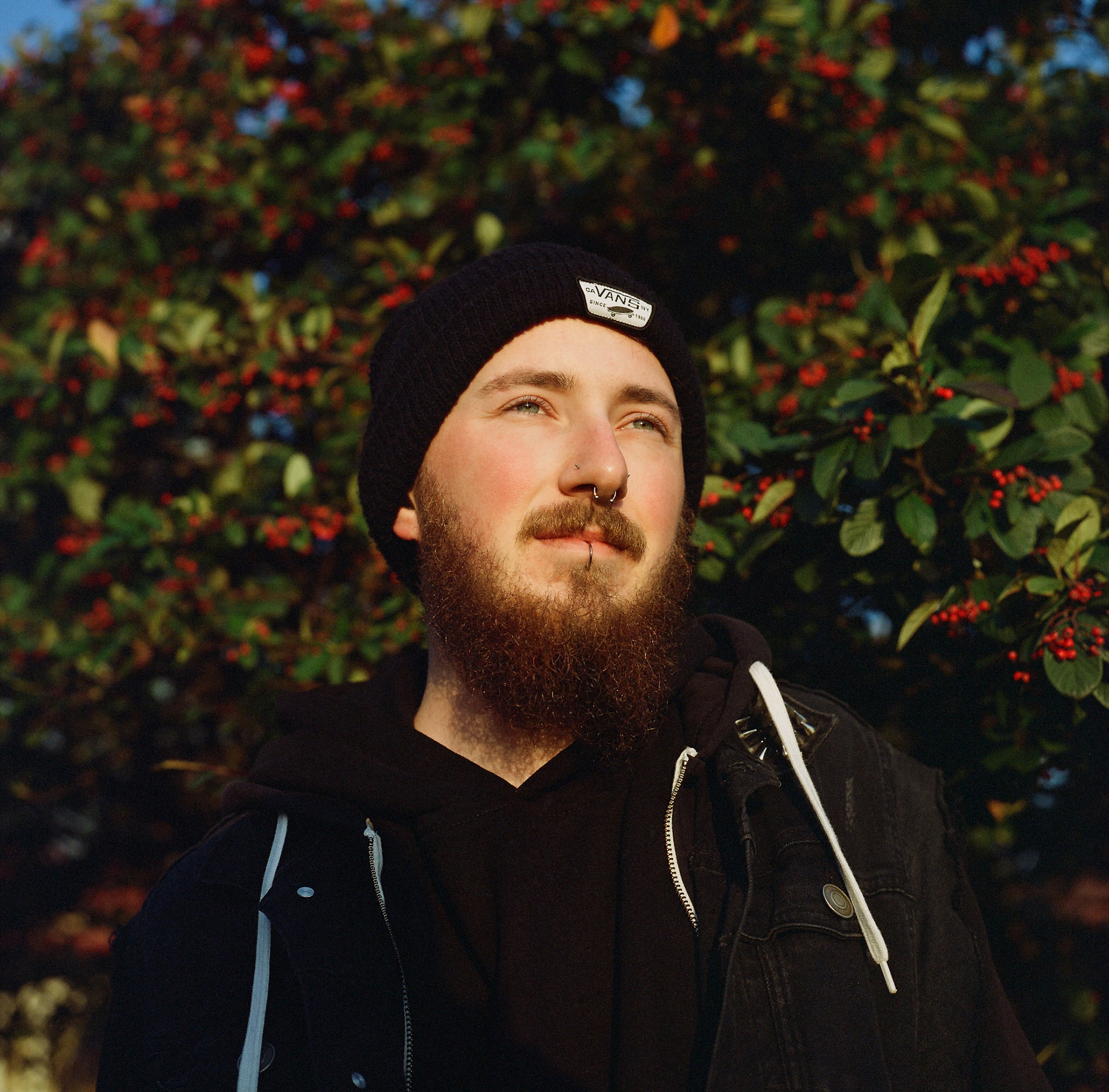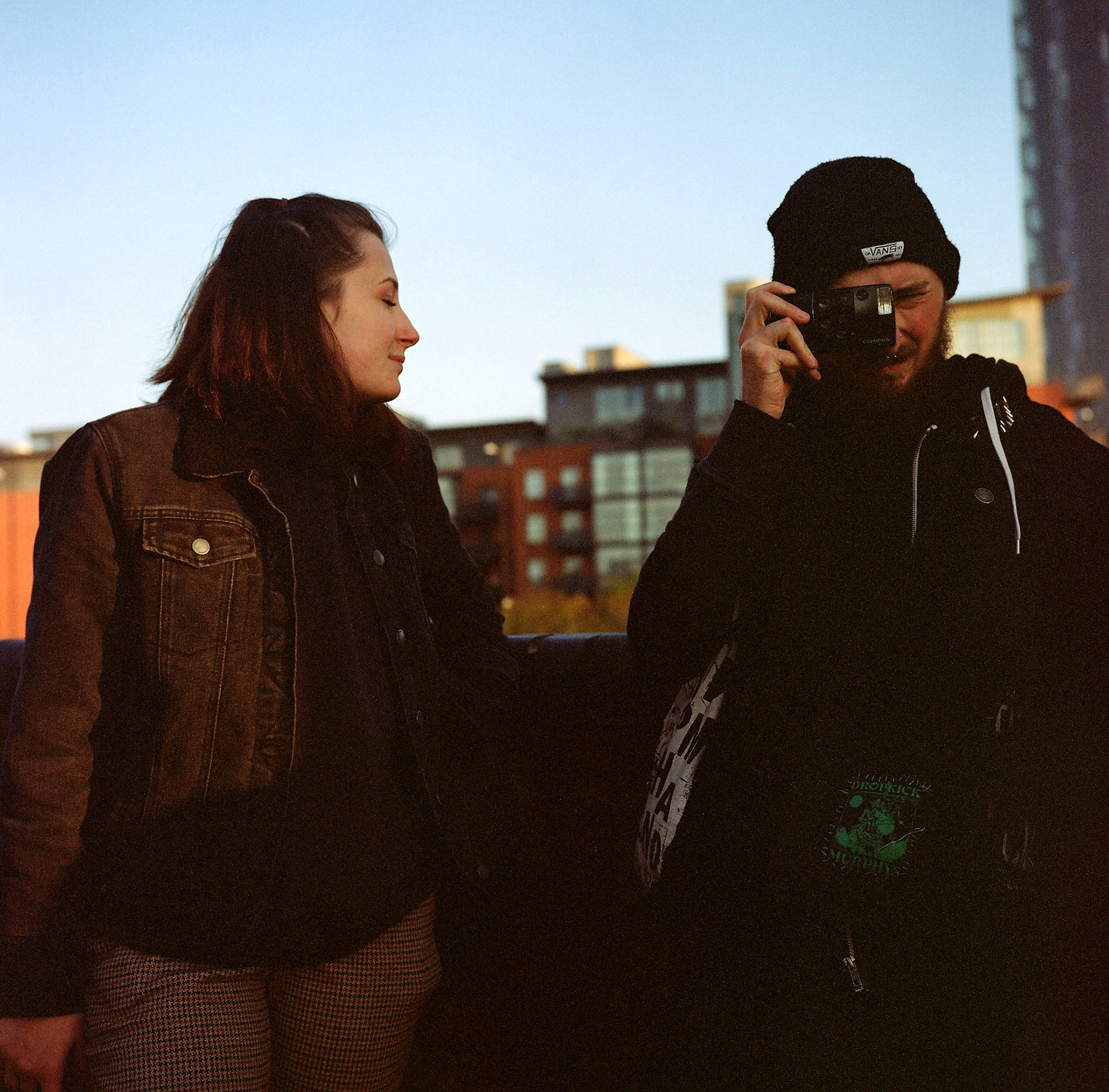 Barbican Centre | November 2018 | 8th December 2018
Another little adventure, another little video!
As I've said before, I'm having a hard time being creative at the moment, but I'm pushing to get through it and make some stuff.
These little videos are really easy for me to shoot, edit, upload etc. – the entire process of creating via this medium is rewarding and not too time and energy consuming.
I booked on for the tour of the Barbican (you can go whenever, they're pretty regular) and was shown around parts I'm familiar with, and some I wasn't.
It was a Saturday, and I could get a ticket for £5 - time/money well spent.
Though I can't retain much information about the Barbican (mainly because I was busy taking shots for this video – and I was at the back of the crowd) I had a good time! I'd highly recommend just going to the Barbican Centre if you're in London. It's probably my favourite area of the city. The architecture of the place, the exhibitions at the art centre, the conservatory, Golden Lane Estate (round the back). The whole place is incredible! Well worth a wander around with a friend and a camera!
LOST VILLAGE 2018 | AUGUST 2018 | 6th November 2018
It's taken a long time for me to come to the point where I can write about Lost Village this year. There's been a lot of personal things in my life that have taken over my creativity. It's become quite difficult to find my motivation to do – well – anything creative.
I said I wanted to take a ton of pictures at the festival, I said I wanted to make a video. I took at least 6-7 rolls of film, all with the intention of shooting the lot! (inc. the video camera that I was going to make something on as well – that barely left the bag I took it in).
Though I got through 4 rolls, they were all mainly pictures of me and friends, memory pictures for me (and them obviously). The weekend we were there it rained or was gloomy most of the time. The light was bad, and I didn't feel like taking pictures of rainy campsites; if I could have an excuse to not take pictures, I got one! But what I wanted to do was take pictures of my friends, and that's what I did.
I remember that feeling of wanting to take pictures where ever I went, it was nice and proactive, but I've lost it. I've lost that urge to capture almost everything I saw, but when I do take a picture, I remember how good it feels. I know it's a phase, and I should embrace the phase, as it will turn around and become the driving factor in me wanting to do more later, but for now; I'm not creating a lot. I think it's clear from this year's images of Lost Village, I basically recreated what I did last year. Though they're nice, there wasn't a lot of difference in what I was thinking.
One interesting thing did happen. One of the rolls "messed up", I'm not sure what happened but the shadows were blue, and where the flash hit it – red. Initially I thought "F*ck sake, a wasted roll!" but the longer I looked I realised – "These images wouldn't be half as interesting if they came out how I expected". This is one of those nice "mistakes" that happens with film photography, something you can't predict, and something you couldn't recreate if you tried digitally. Not because of technological constraints, but the idea. The simple idea to do it!
I'm sorry I couldn't share a more positive photographic experience, life has intruded a lot into my creativity. I wouldn't want to show this and pretend that I had an incredible time taking these pictures, and that the weekend was flawless, because that's not true, and I don't want my images to ever be untrue (unless stated otherwise).
Saying all that, I did have a great time! Saw some incredible acts, especially Four Tet on the Saturday night (that's all the wavey stage shots).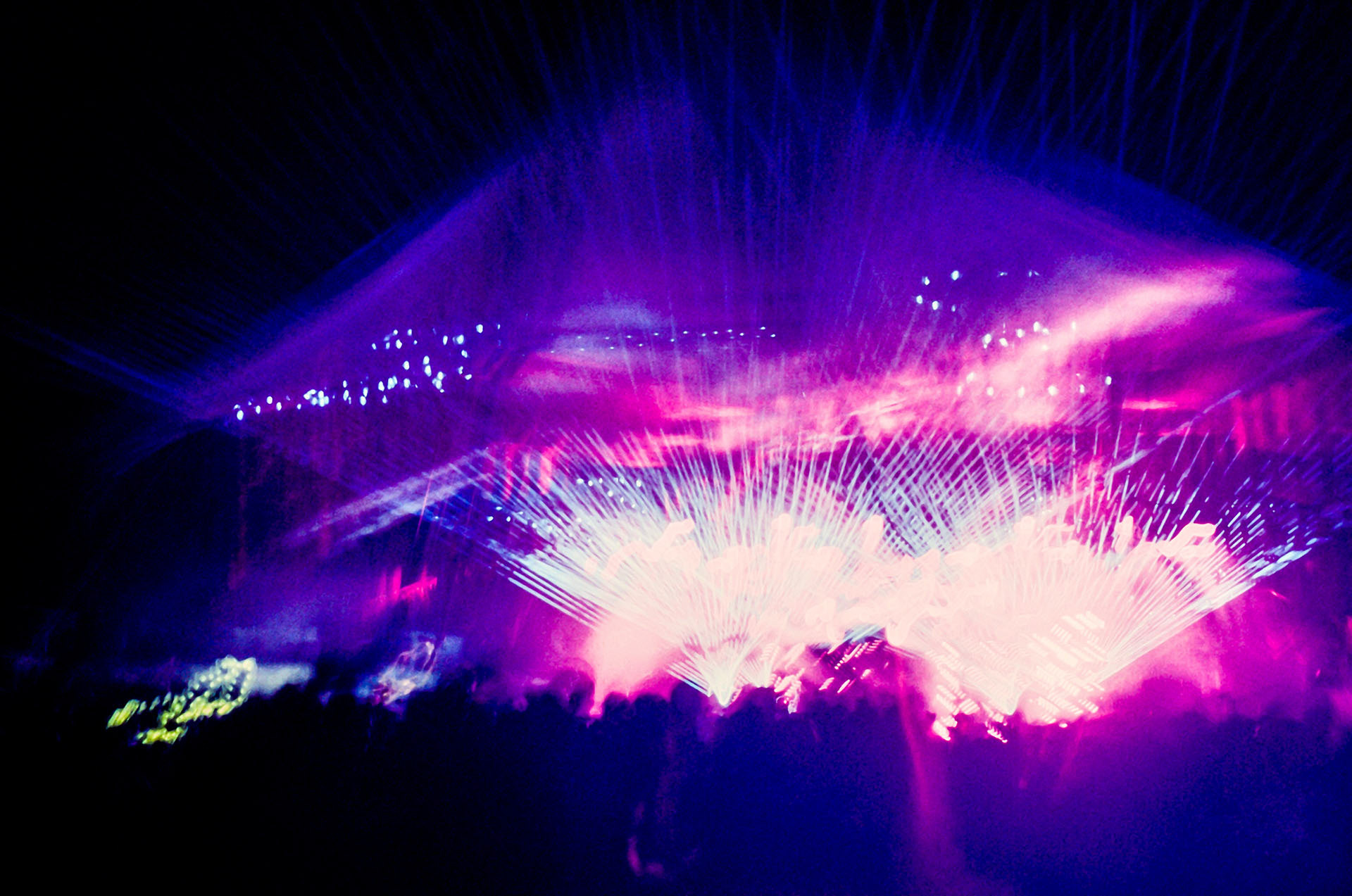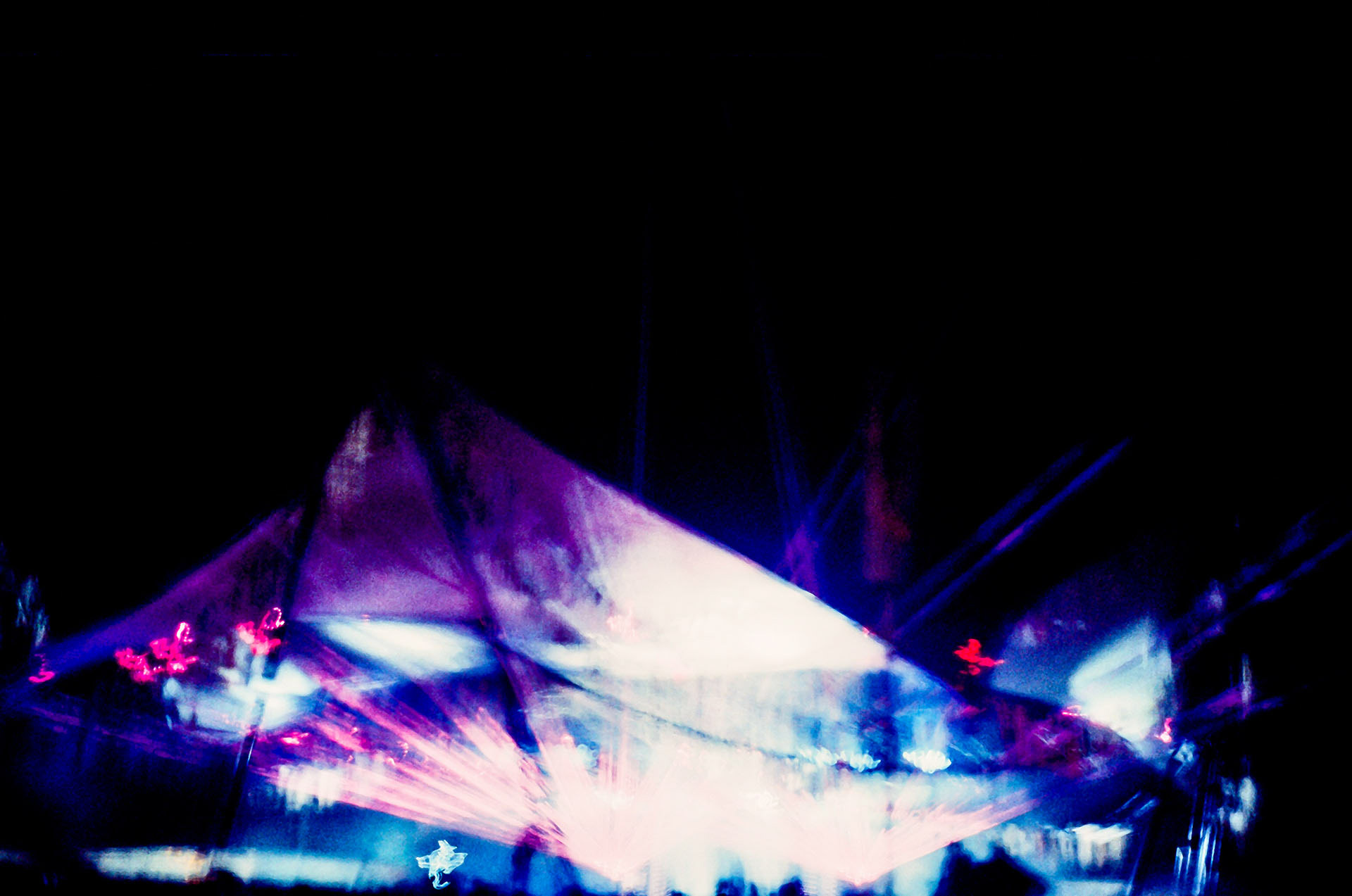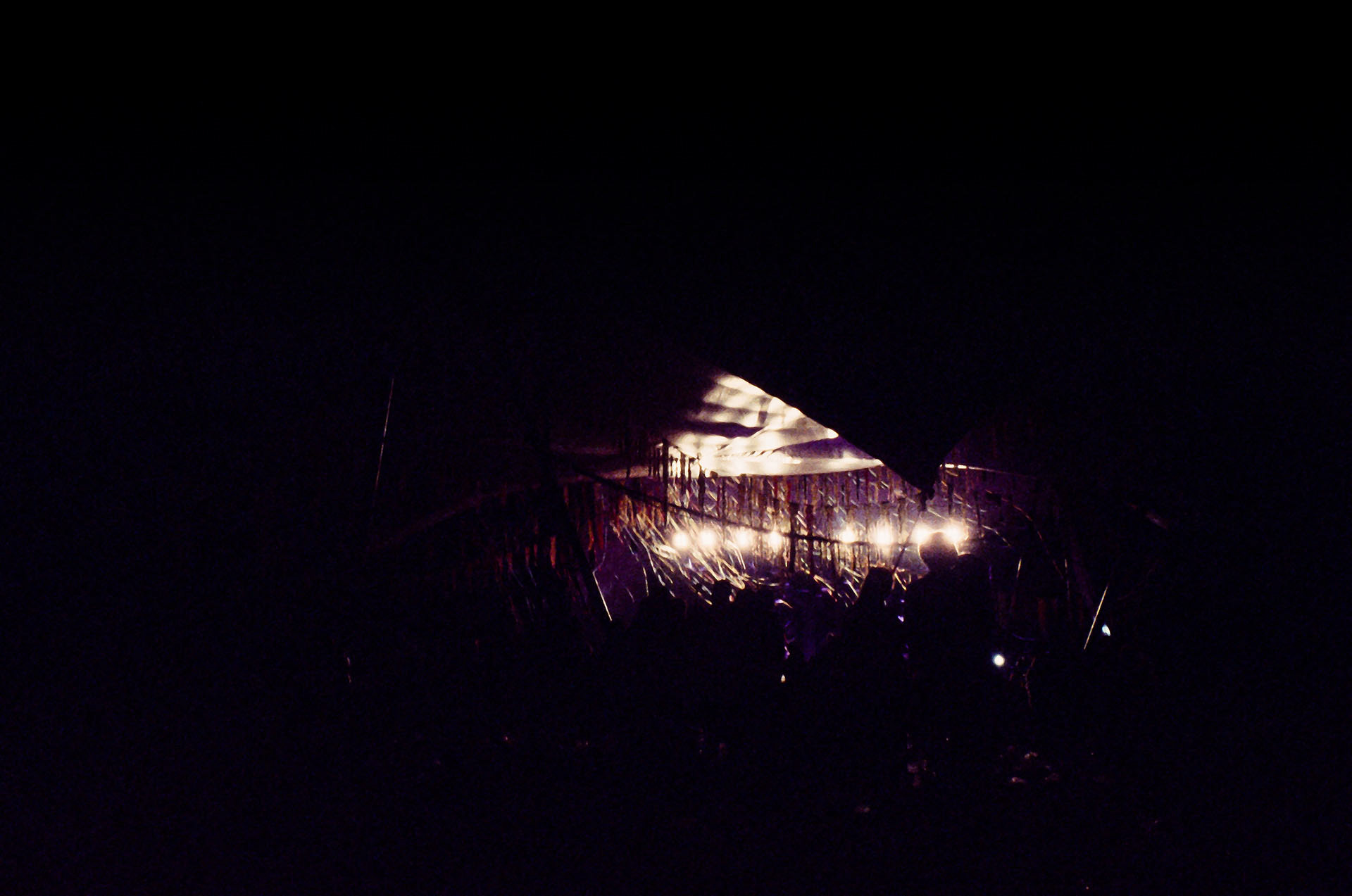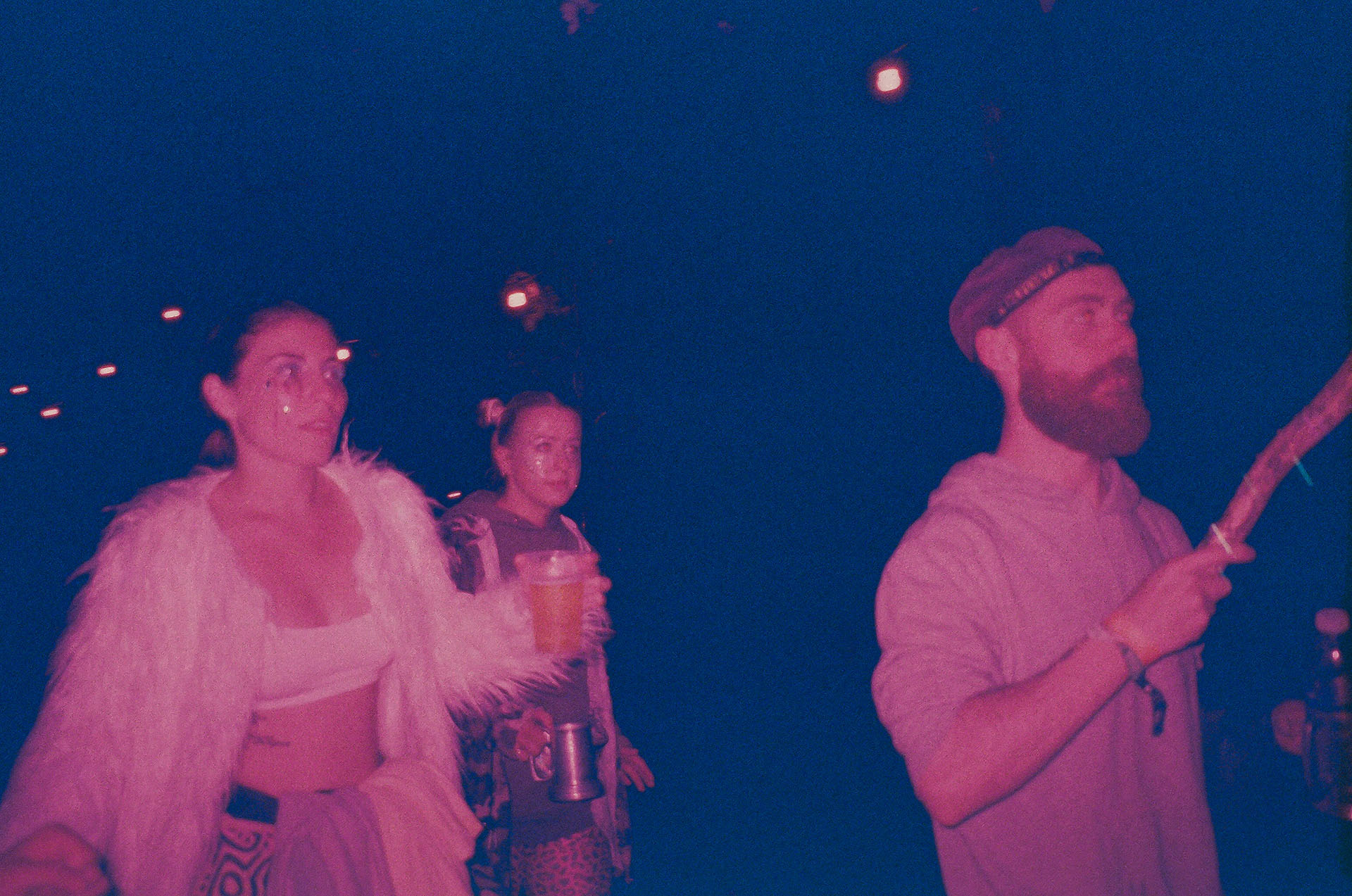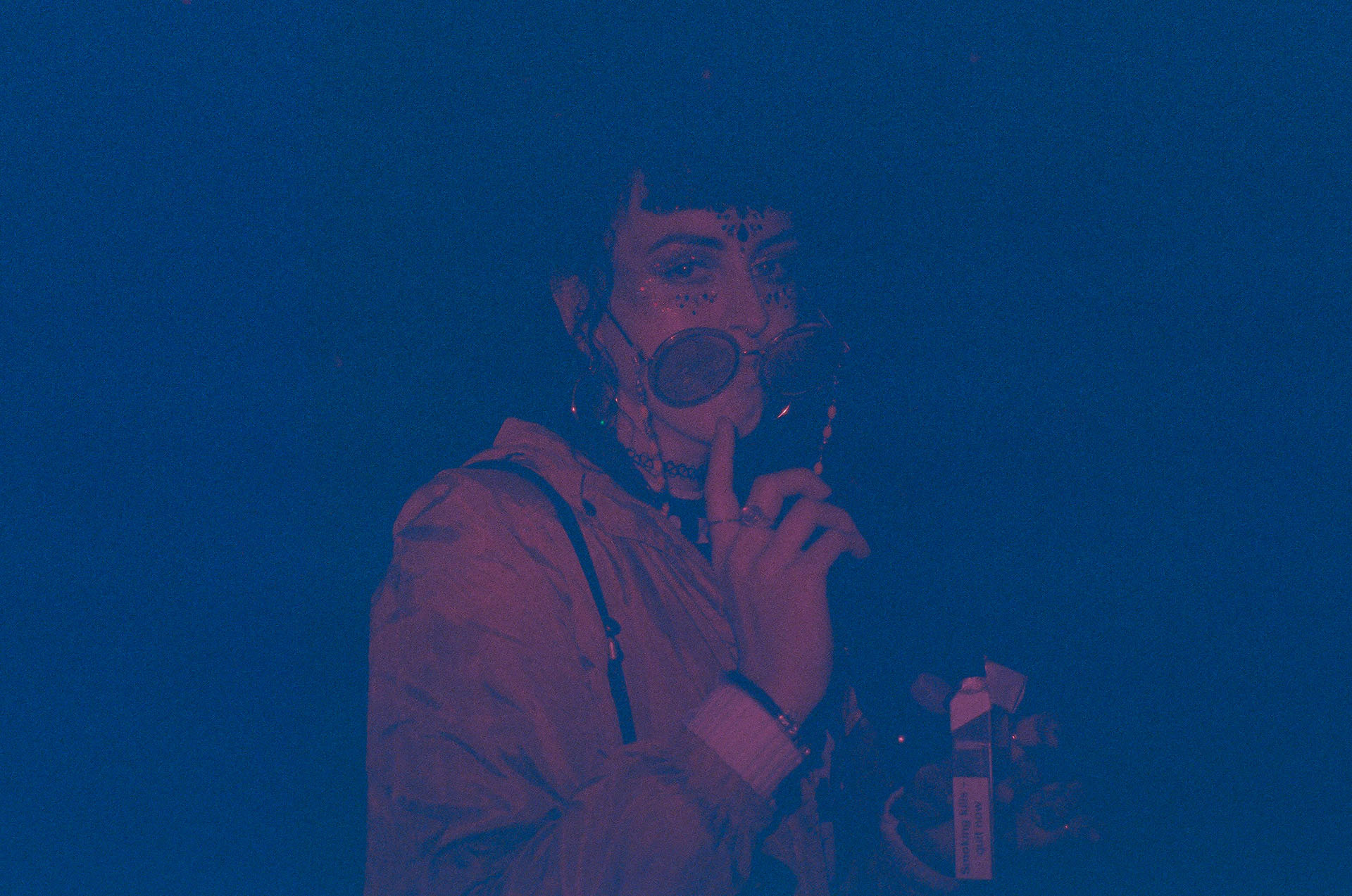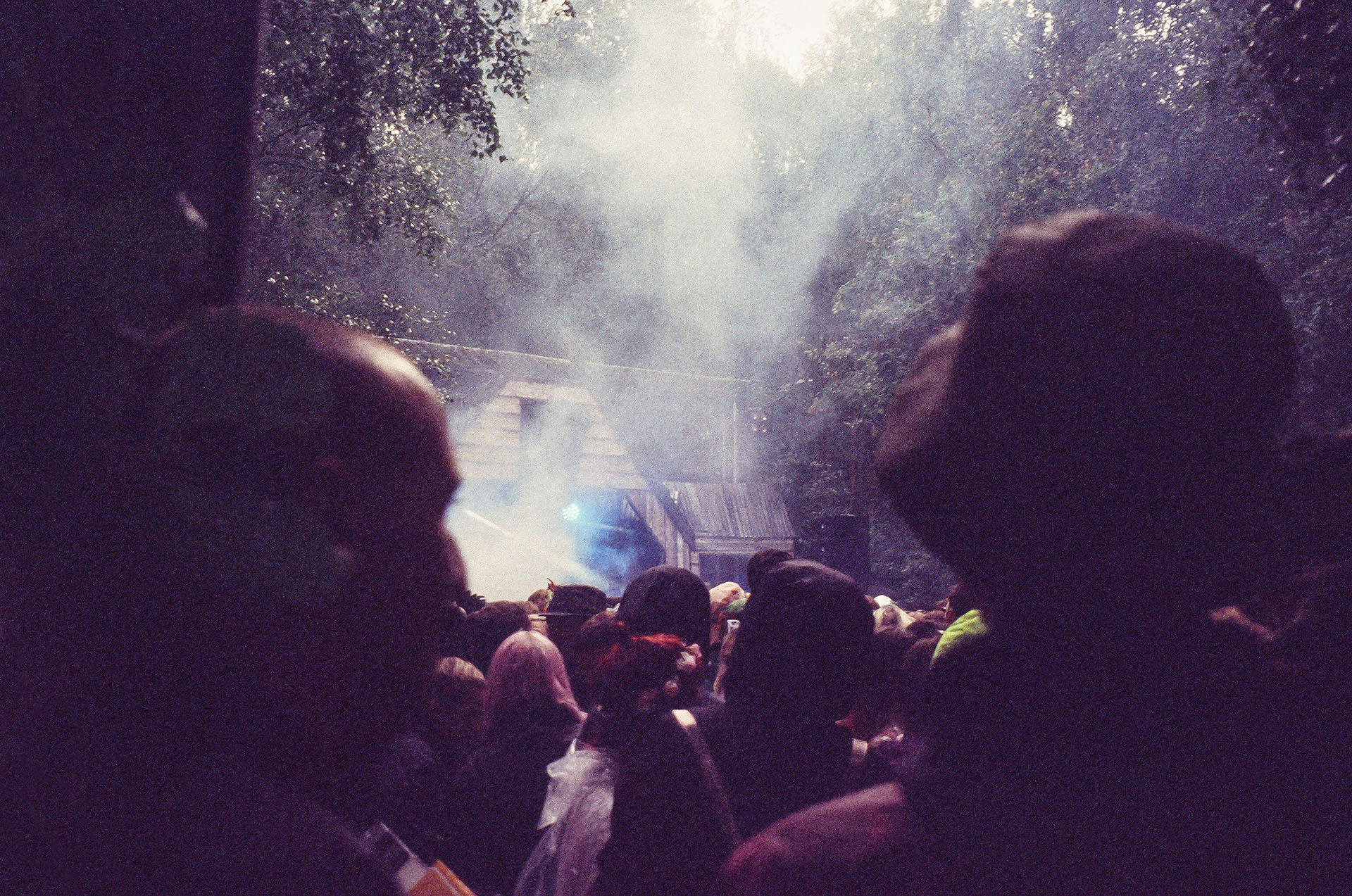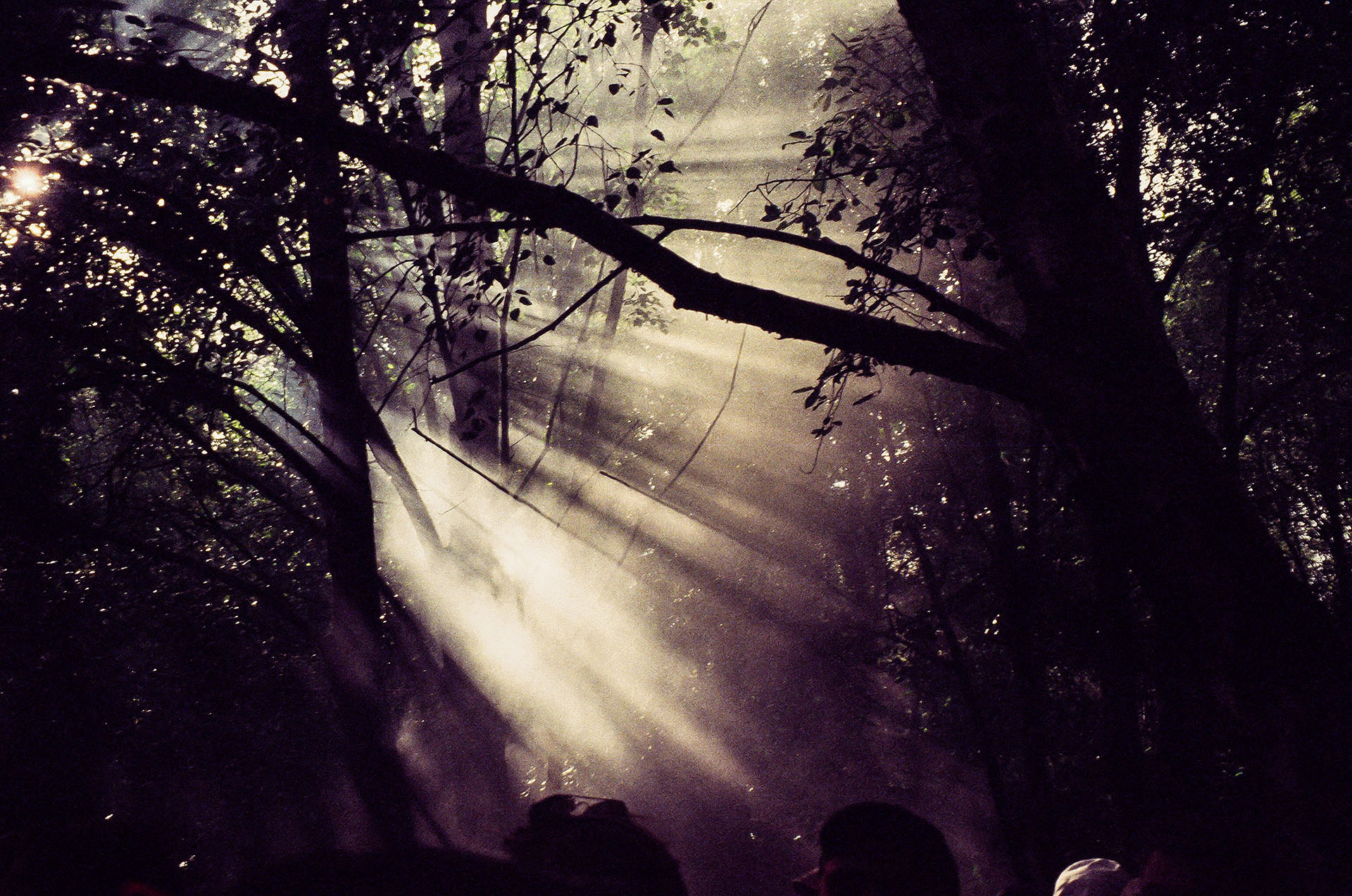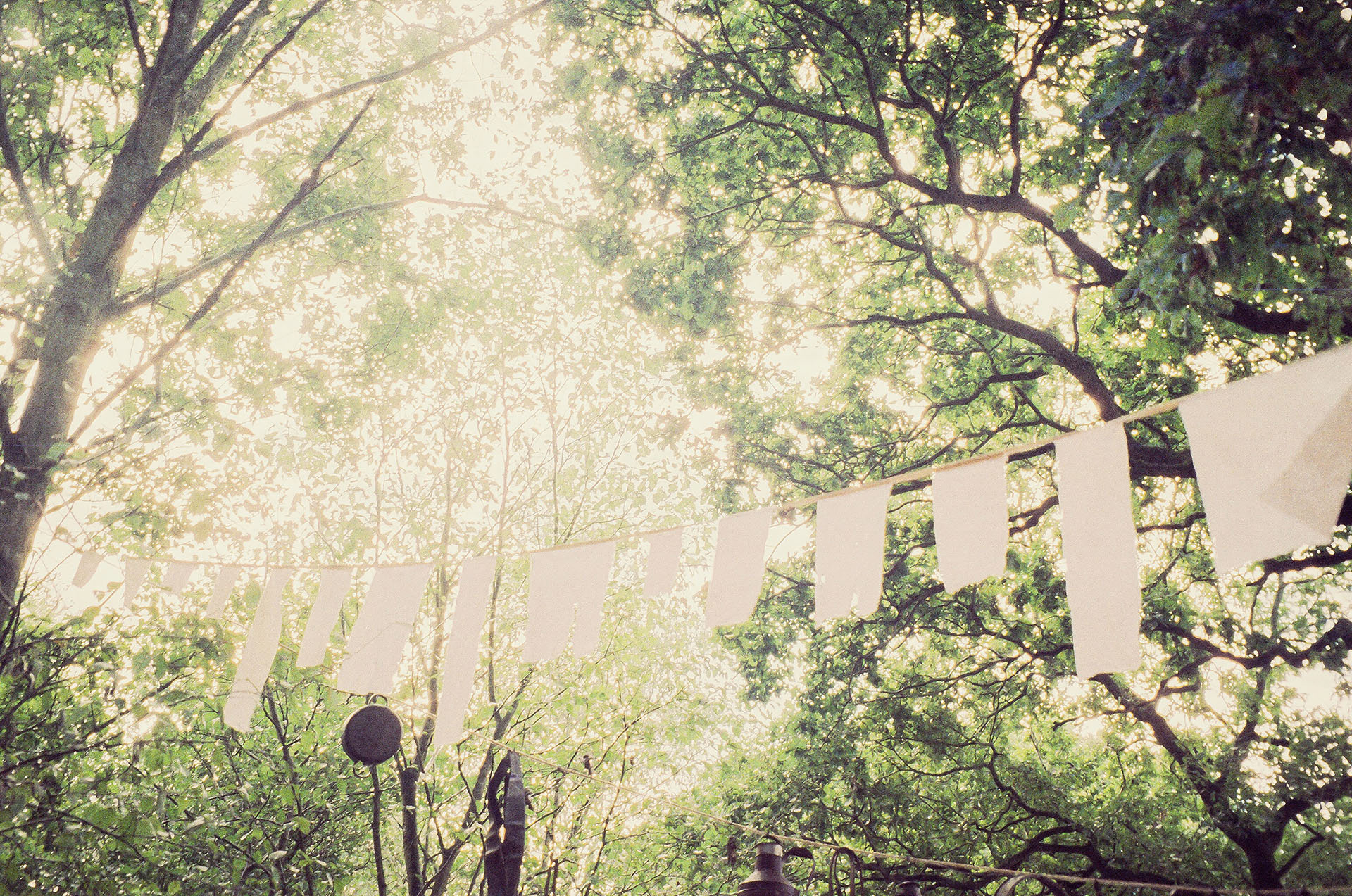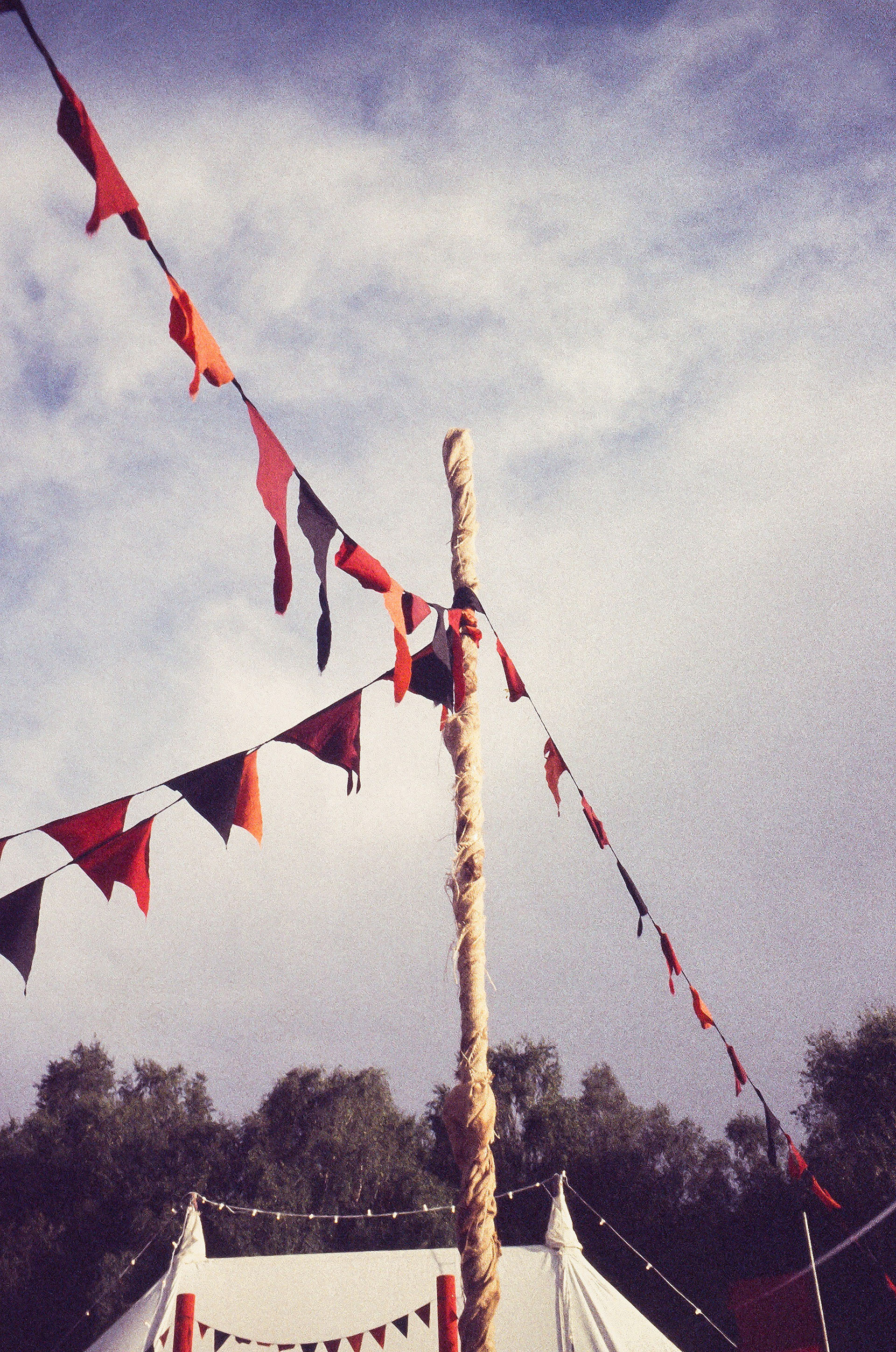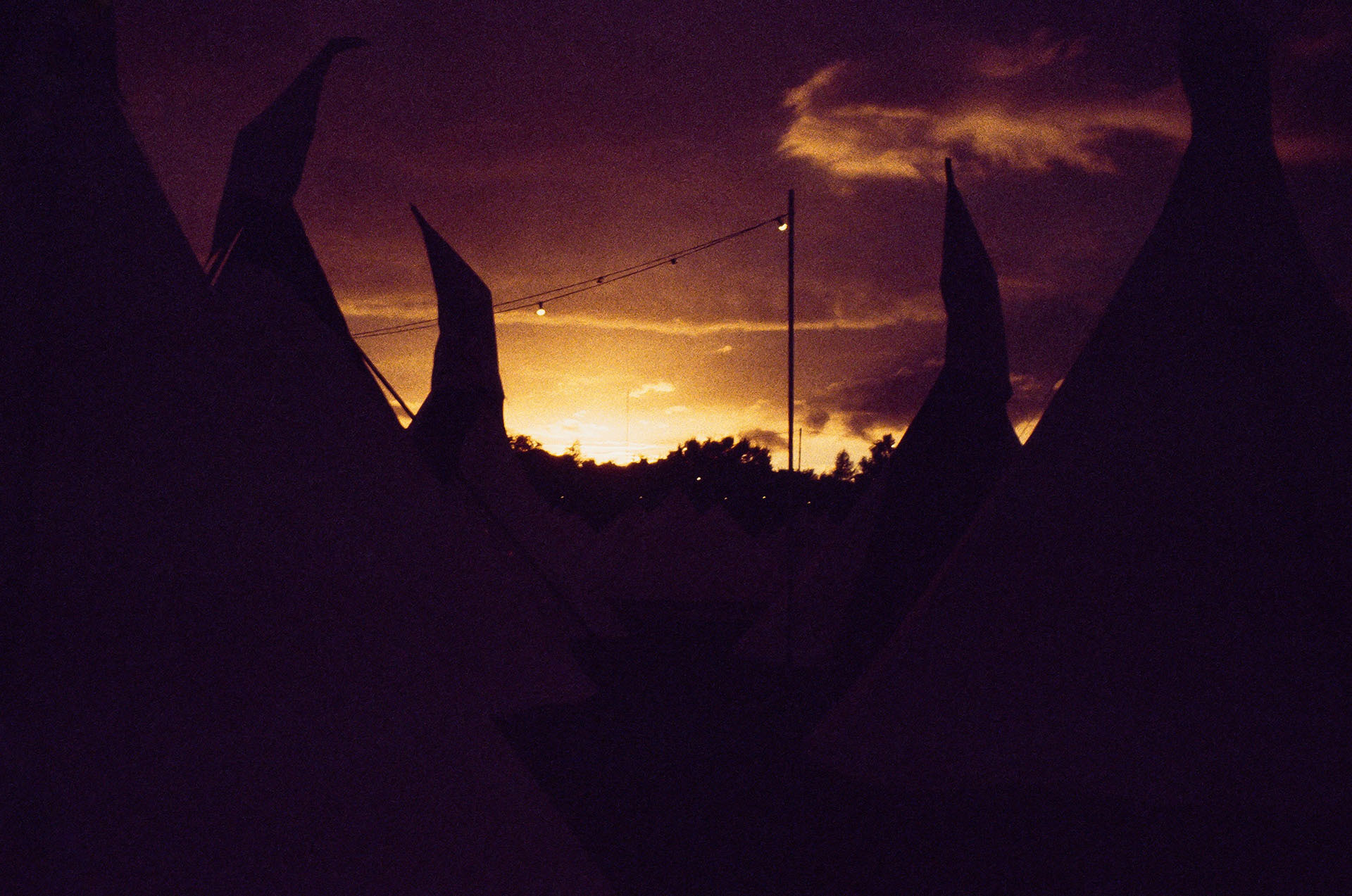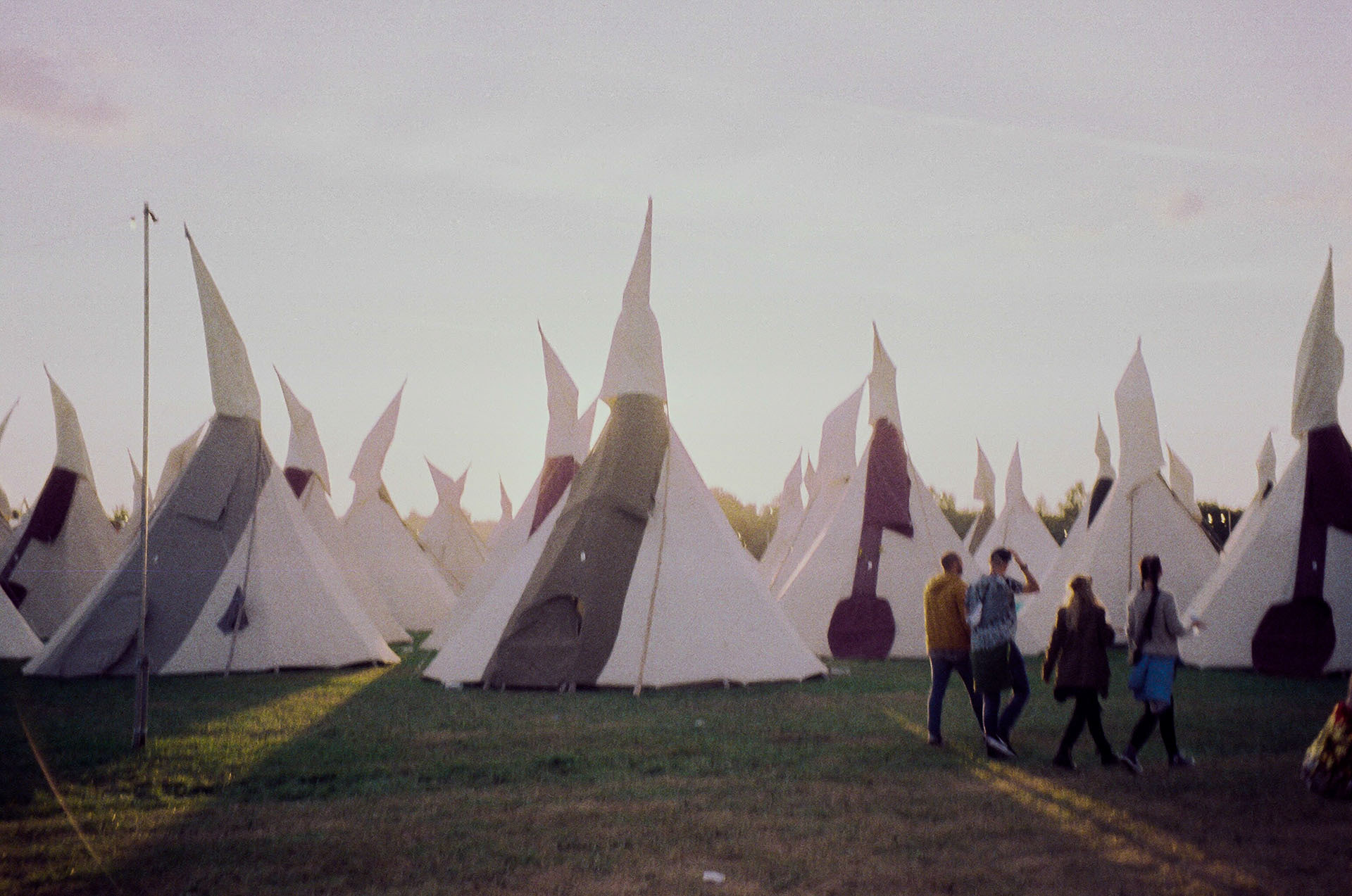 MADE.COM UPDATE | AUGUST 2018 | 16th August 2018
As of August 6th, I'm working as a full time Retoucher at Made.com. They're a furniture design company, I will be processing/retouching images constantly because of the amount of products coming in and out of the business.
I'm really looking forward to this next step in my career. It's a chance to learn more about the industry, gain a lot of knowledge and add to my skills. Even though it will be a full time job, I will try to keep producing my own personal work, whether that be for personal projects or for commissions.
CITADEL 2018 | JULY 2018 | 11th August 2018
I wanted to create a video like this for a while. You can see in some of the previous videos that I have created, I like to go for a low-fi DV/VHS tape effect. I think I have done well creating it before, with the help of textures and effects, but I always find that I'm 95% there. 
Equipment shouldn't be the reason you're limited from creating what you want, but I found I was. The interesting thing was that I wasn't limited because of the technology not being good enough, it was always too good. I wanted it too be less digital perfection, and more analogue imperfection. 
I started to look up DV cameras and how I would go about creating something from that tech. After a fair bit of research I found that for me I need to be digital, but early 00's digital. To edit and manage the files, digital was the way I could create without having to worry about the process messing up. 
My mum had a small little Sony camera, one of those point of shoot cameras that were all the rage between 2005-2010, what I did was set it down to one of the lowest settings (before it got to about 4 pixels in total) and then shot from there. I still added a little texture and a little effect but generally it's straight from camera. 
For the many attempts to get this style of video, I have nailed it. I love this, I love how choppy it is, I love how low-fi it is, and I just finally got the last 5% that I was looking for!
I'm returning to Lost Village festival (a blog post can be found below) this year. I'm going to be taking an Olympus MJU II 170 Zoom with a few boxes of film, and I'm going to be taking this little Sony camera to make another video. I'm really excited to be creating something like this, in a place I love.
LANGDE BY DRONE | APRIL 2018 | 8th April 2018
Rummaging through hard drives and finding some drone footage I shot 2 years ago in China made me quite happy.

This is Langde village in the province of Guizhou, one of the other people in the group I was with brought a drone with him and let some of us shoot some videos whilst there.

This makes me...
1. Want to get out and travel more
THE PECKHAM ORDER | MARCH 2018 | 25th March 2018
Yesterday I did a workshop in Peckham with The Photocopy Club (www.thephotocopyclub.com) and V.BLOCC (www.vblocc.bigcartel.com). The day was set out to make a zine in collaboration with the other people on the workshop, we would go out and shoot for an hour and a half, make a zine and bind it together all in a few hours. 
I wanted to do the course for a few reasons...
1. I love making zines, and it was only £20 to have a fun day with other creatives.
2. I've been following The Photocopy Club for a while I finally managed to have some time to go and do a workshop with them.
3. I've been in a bit of a creative rut recently, and I wanted something to push me out of it. 
I had a great day, met some really interesting people, and managed to make a body of work in collaboration with others creators I'm really happy with. Something about a zine, or a physical body of work, is infectious and is where I want all my work to exist. Too much work I'm happy to commit to the digital realm and that's easy to forget about, a tactile piece of work is my favourite.
Hopefully this is the start of the push on being creative again, the suns coming out, the weathers improving and I want to pick up a camera to make stuff with again!
Please go check out the guys running the workshop, fantastic work and great people!
IN AN INSTANT | FEBRUARY 2018 | 2nd February 2018
I've loved Polaroid's for a while, I think when I look back at my life and think of what images I think of when I picture 'photography', I would imagine that iconic shape of a Polaroid. 
When my Nan passed away a few years ago, she left a huge box of pictures, and I mean, HUGE. Thousands and thousands of prints, negatives and some Polaroids (a mix of 600 and Peel Apart). The aesthetic of a Instant film picture sets itself apart from every other medium of Photography because in celluloid film, you would develop it, create a print and that's a fair amount of time away from the moment of capture. Digital, you can manipulate beyond recognition of the magic of that moment; as well as being able to shoot the moment to death so much so that you're missing the moment by being engrossed capturing it. You're not a participant anymore, you're a by-stander. 
Instant film, this is the moment, and you're in the moment. 
There are downsides of instant film. It is expensive (about £2 a shot) so if you mess up, that's an expensive mistake; but when you get one that's right, that perfectly captures the person, environment or the moment, in that iconic square, it's an infectious feeling. 
The pictures below are shot between me and two of my friends, we haven't seen each much/or at all since Graduating in September. We used to always be taking pictures of each other during University and now we had the chance to again. I had 45 minutes before I had to leave to get my train back to London, it was raining but we had two packs (1 colour and 1 black and white) of Polaroid Originals new film. We just enjoying taking each others portraits. Instead of having to have a prerogative or reason to capture, more than because we wanted to; and I love that. 
I think the colour is an improvement on the Impossible Project film, but I want to shoot outside in a warmer tone. The beautiful colours a Polaroid can create aren't exactly replicated here as good as they can be. The black and white, I love. The deep contrast pushes the shadows to black; and the highlights to white and it leaves a dreamy mid-tone that I fell in love with when it developed. 
I'm definitely in a Polaroid phase, I want to keep experimenting and develop my Instant film skills. It's an expensive addiction, but it could be a worse vice to have. 
To see the the other guys Instagrams follow -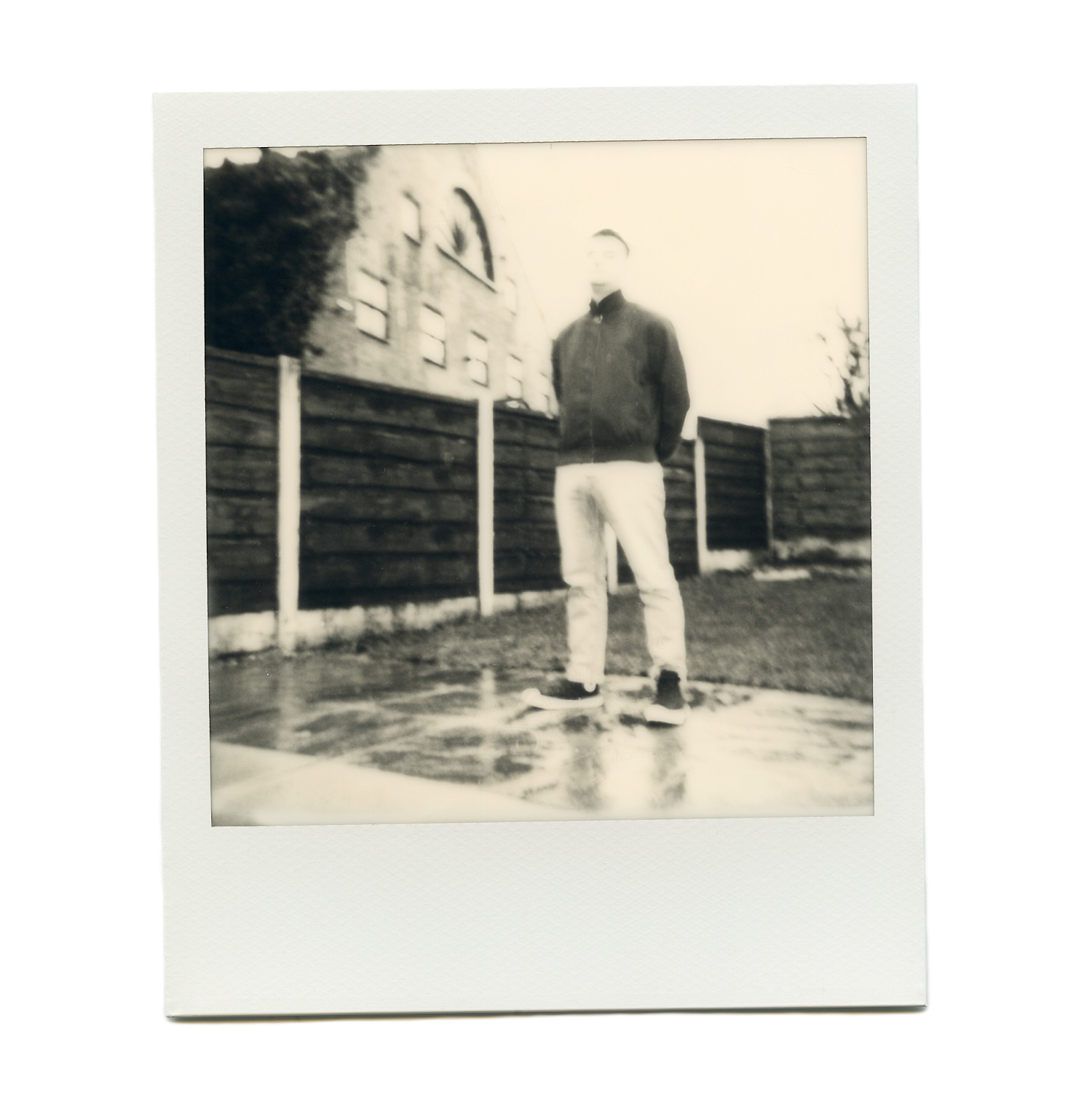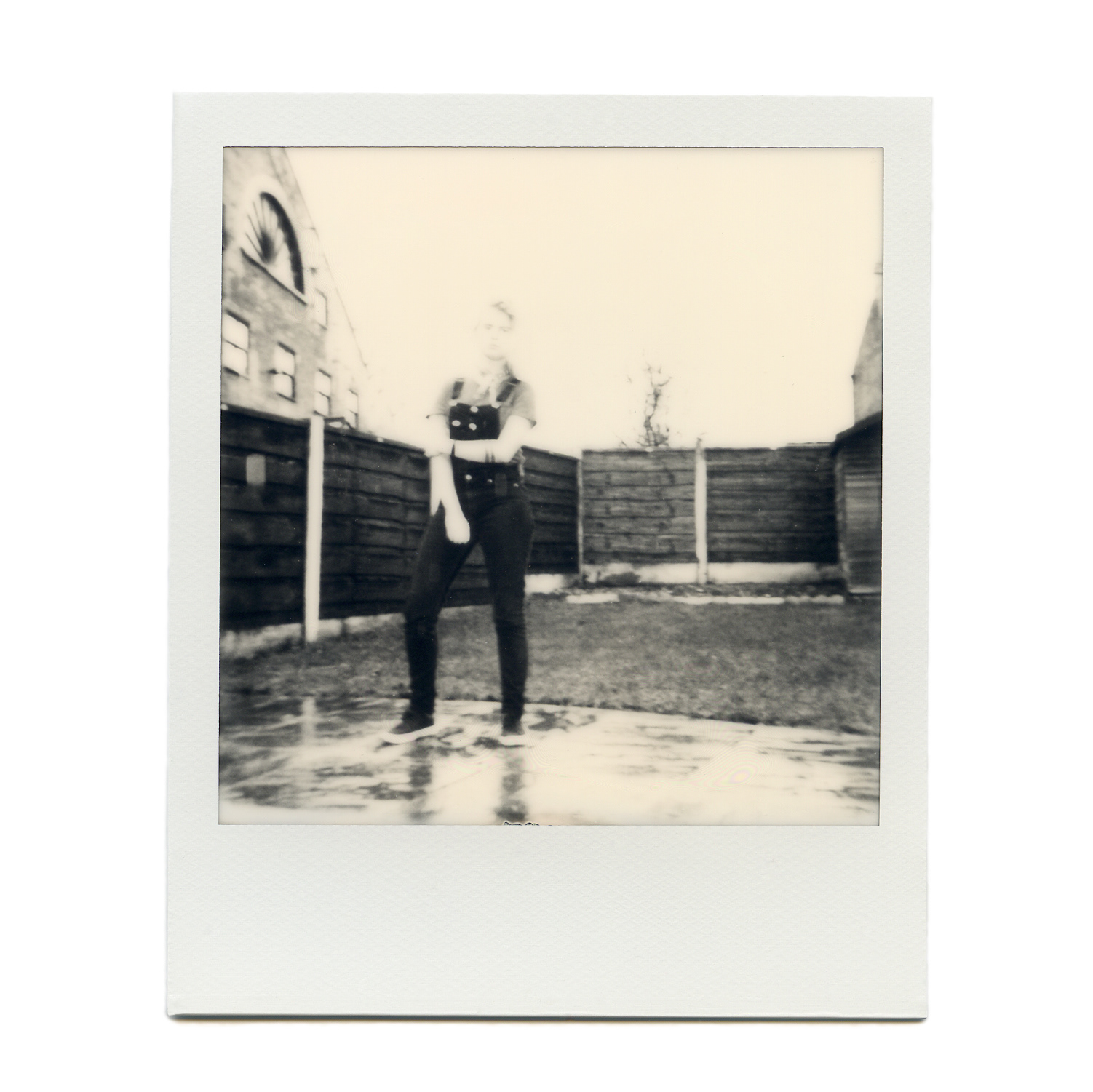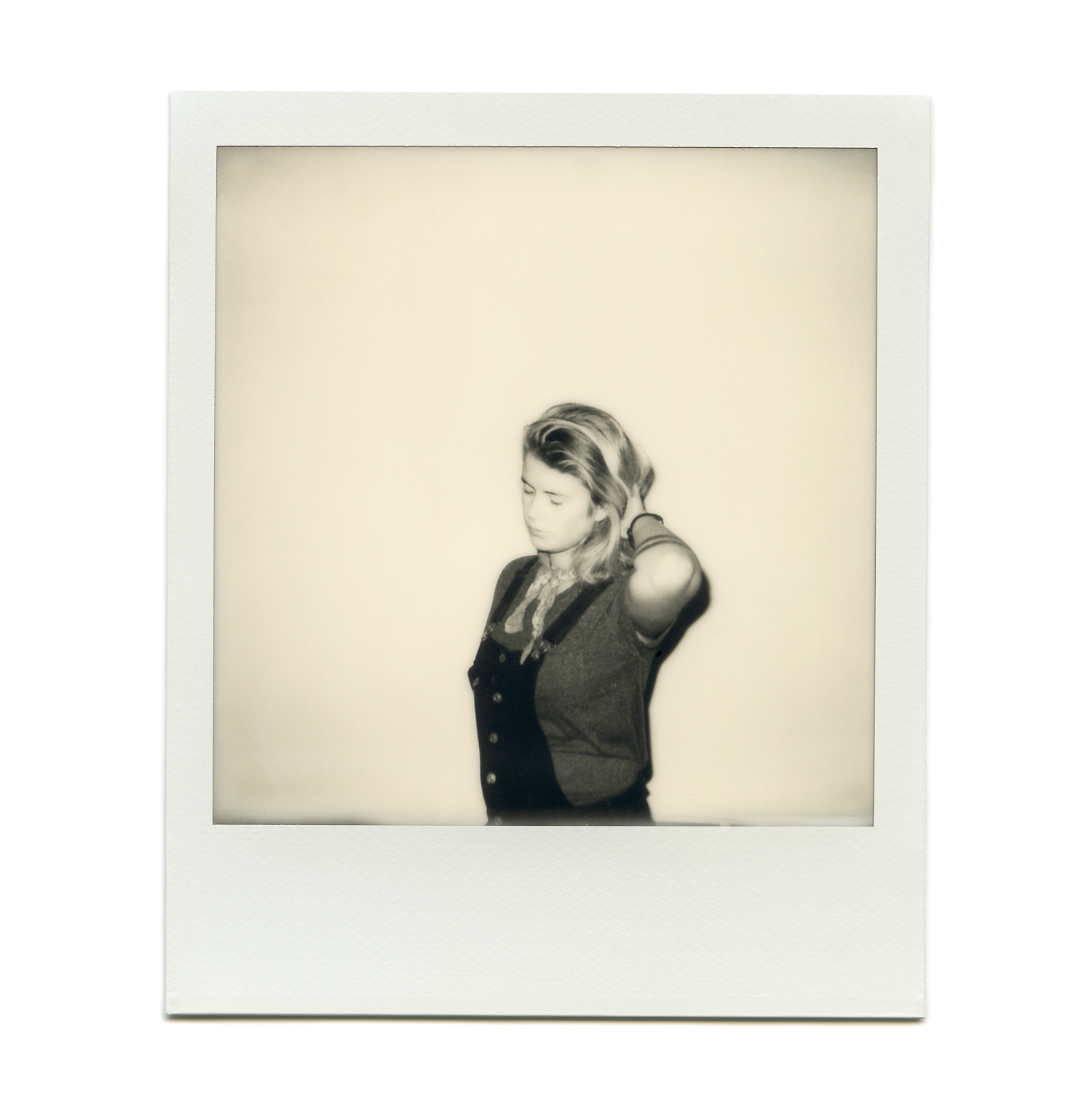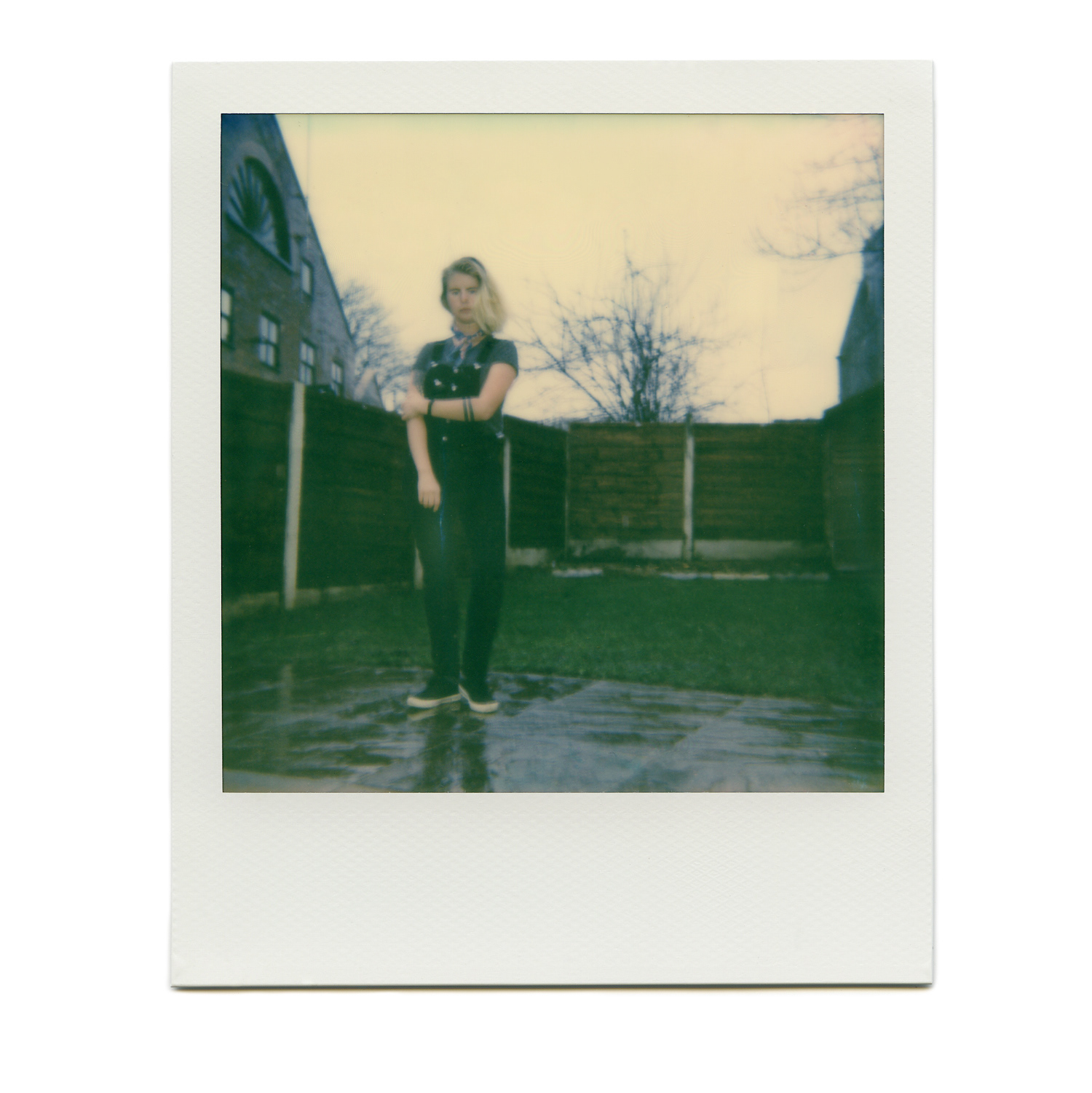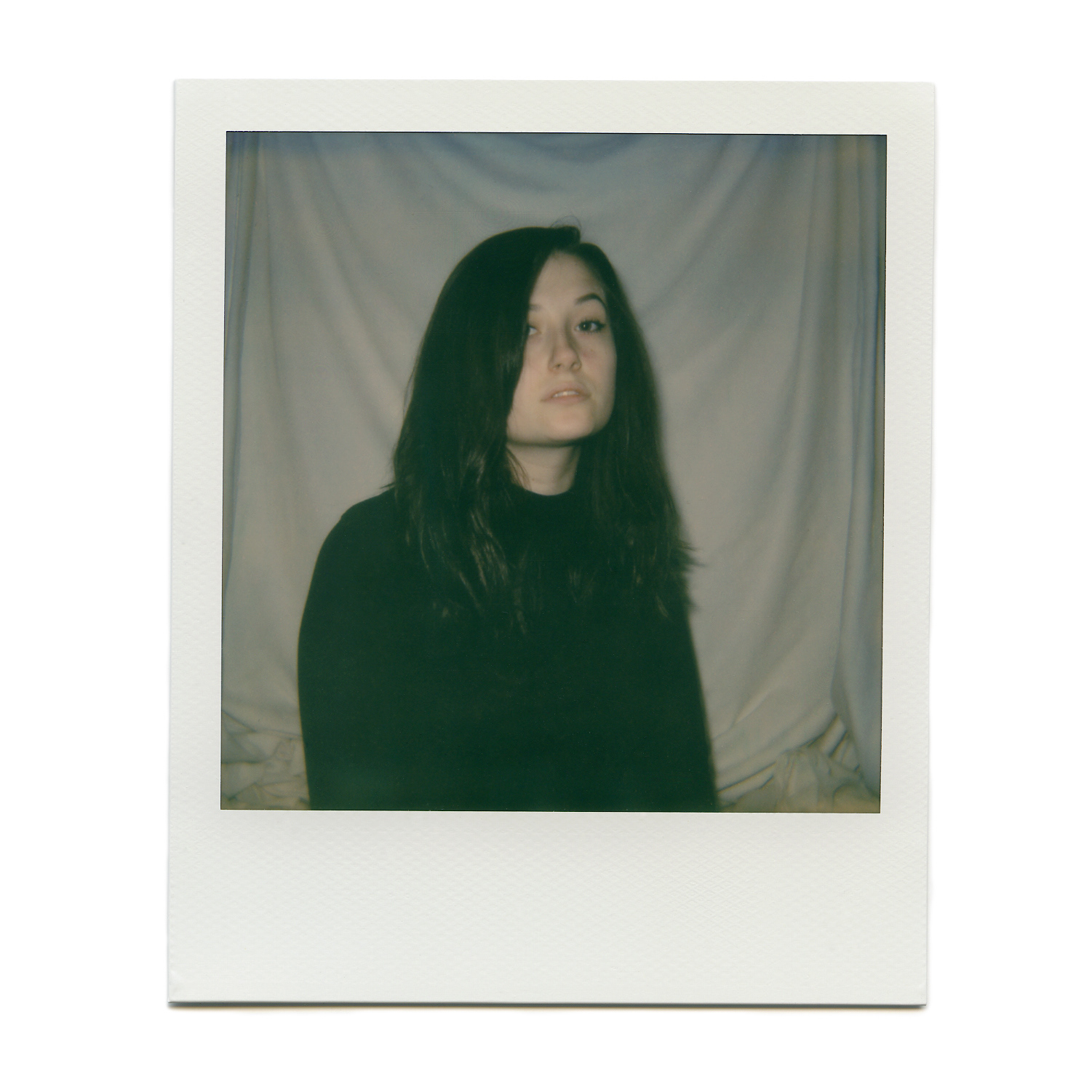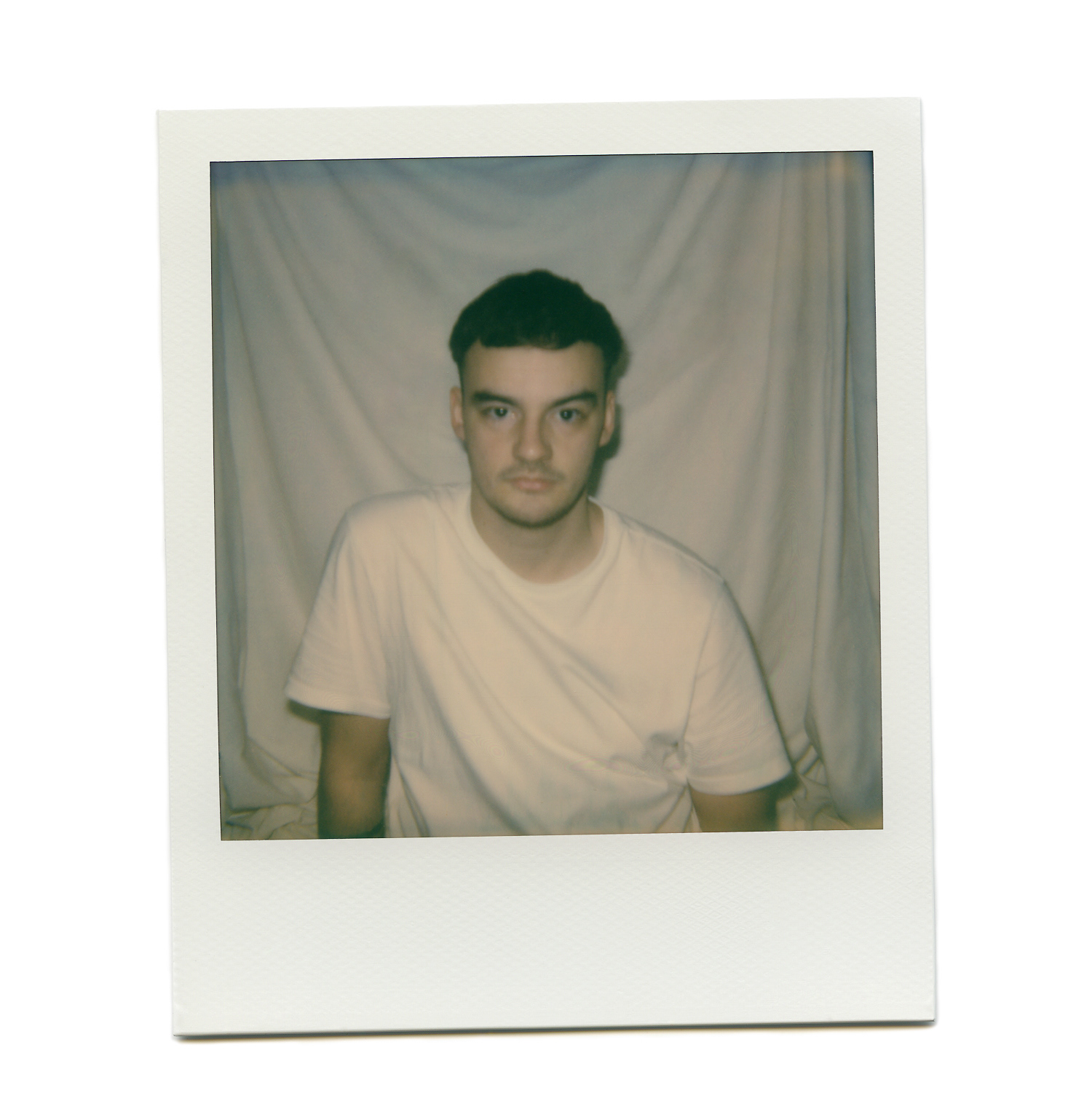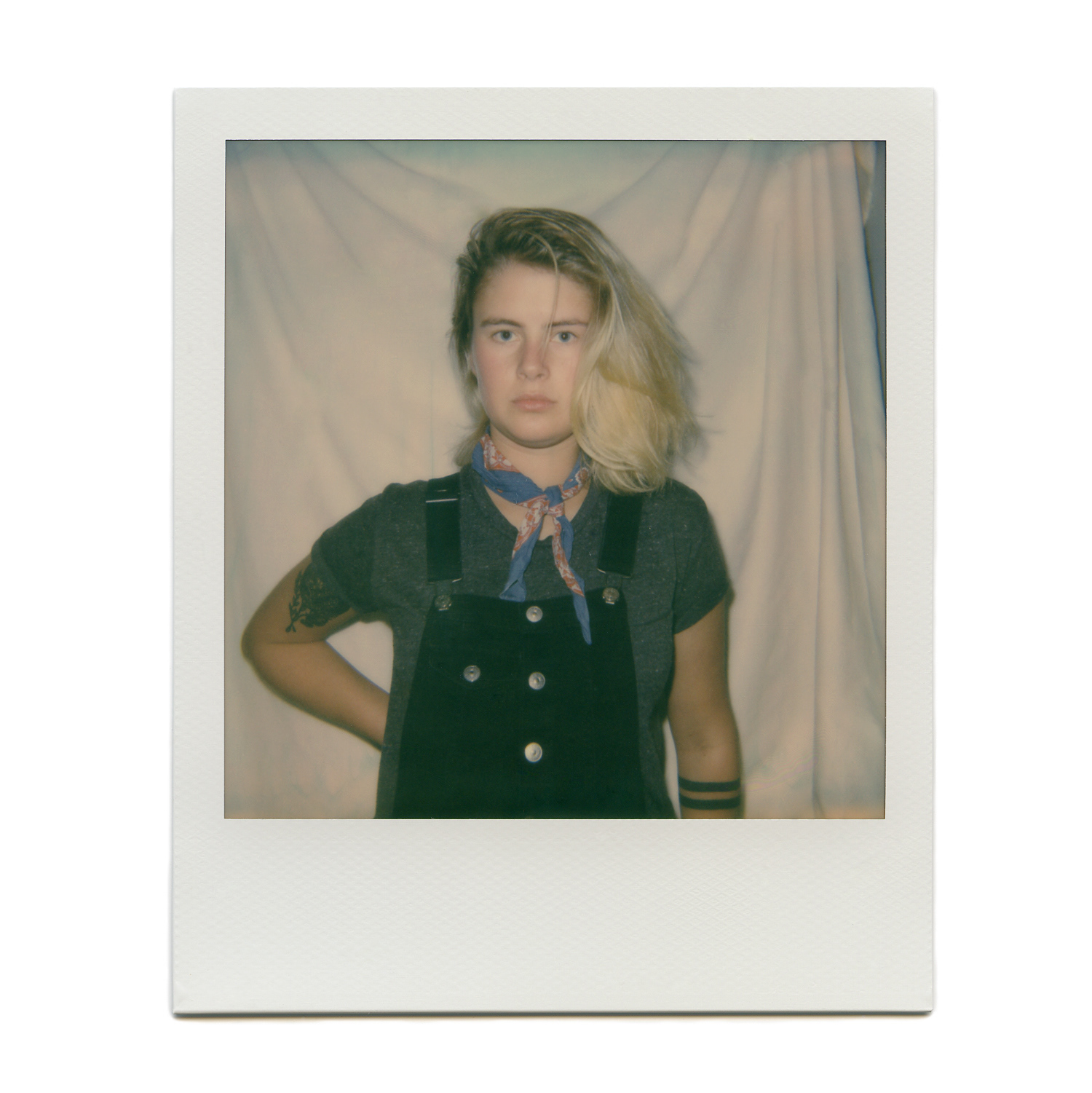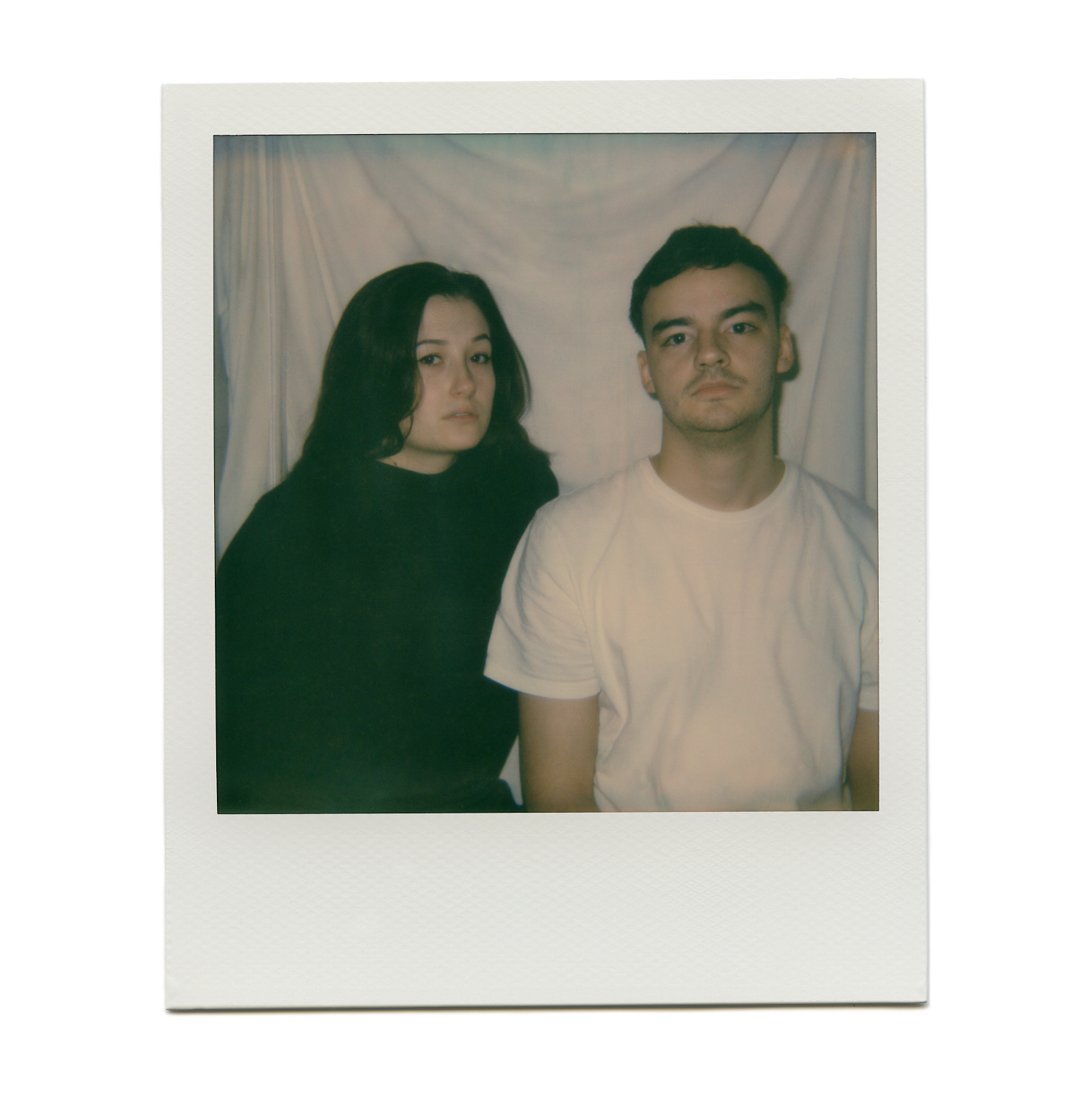 LOST PEOPLE | NOVEMBER 2017 | 10th November 2017
These are some images I took at Lost Village Festival (lostvillagefestival.com) in August.
Simple images, I pointed, I shooted. (Shooted?) 
I took my Olympus XA2 loaded with Portra 400 and CineStill 800T. I wanted to capture the lights, movement and vibe of the festival from the way I was experiencing it. I've known about the festival since following it from when it started 3 years ago and have been a fan ever since. I've seen how it started as a small festival, to now seeing it on its way to something really incredible, this was the first year I got to attend, and can safely say, it won't be the last! 
The mantra of the festival is 'Good Vibes Only' and it shows, everyone is there for a good time and everyone is helping keep that feeling alive. The people are what makes the festival, the music and environment help immerse you into the culture that is created in this incredible world. 
Looking back, I should have taken more images. There was so much to see and I could have captured everything that was catching my eye, but I wanted to have an experience that was organic, in the moment and wasn't me trying to get likes on Instagram or add to my portfolio, I was just taking in the beauty of the place. 
I wanted these images to reflect that, the shots I have are completely organic. The beauty of a point and shoot camera is that you have the ability to do what it says on the tin, point and shoot. You're in, and you're out. You see a moment, you capture it, you're back in the moment.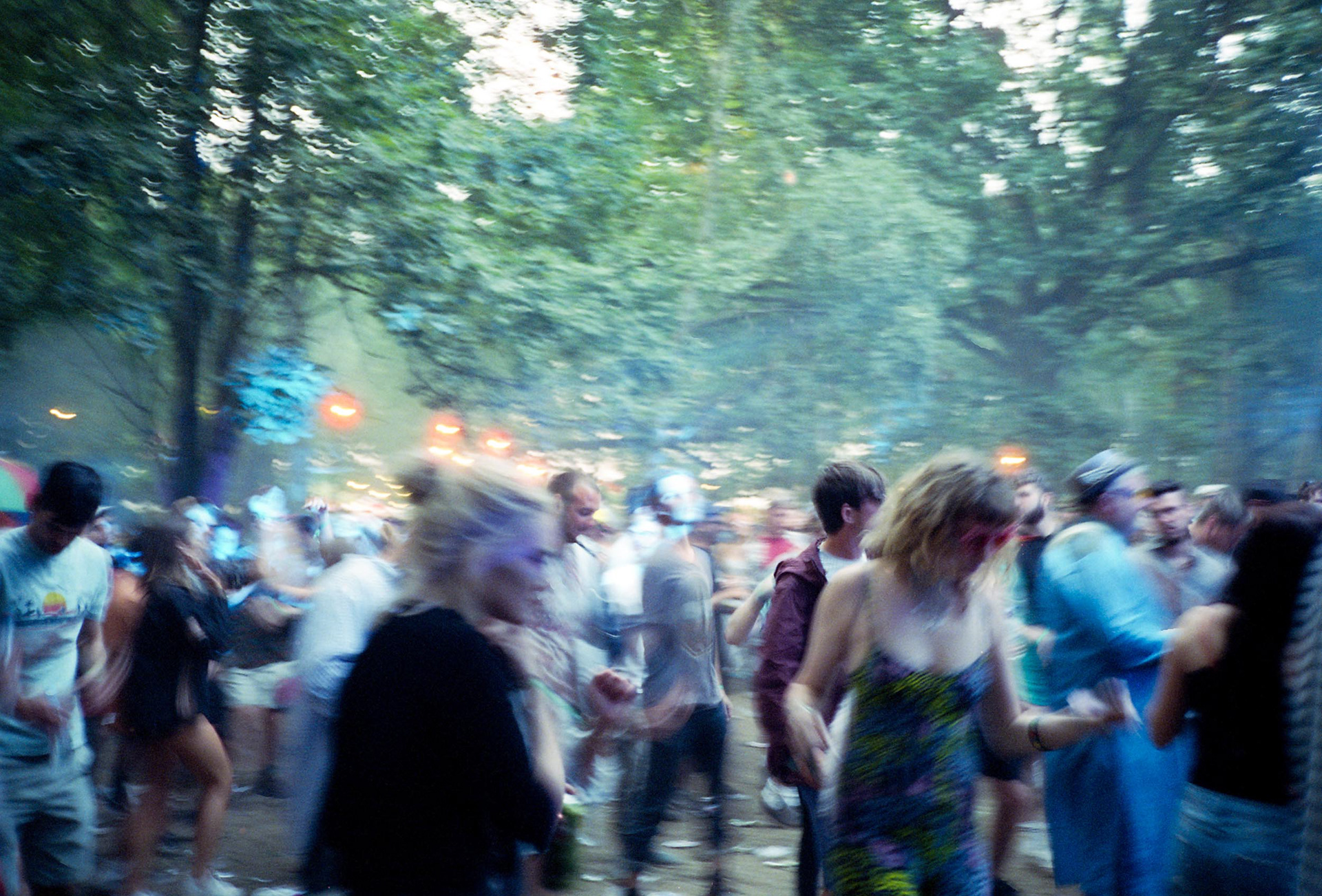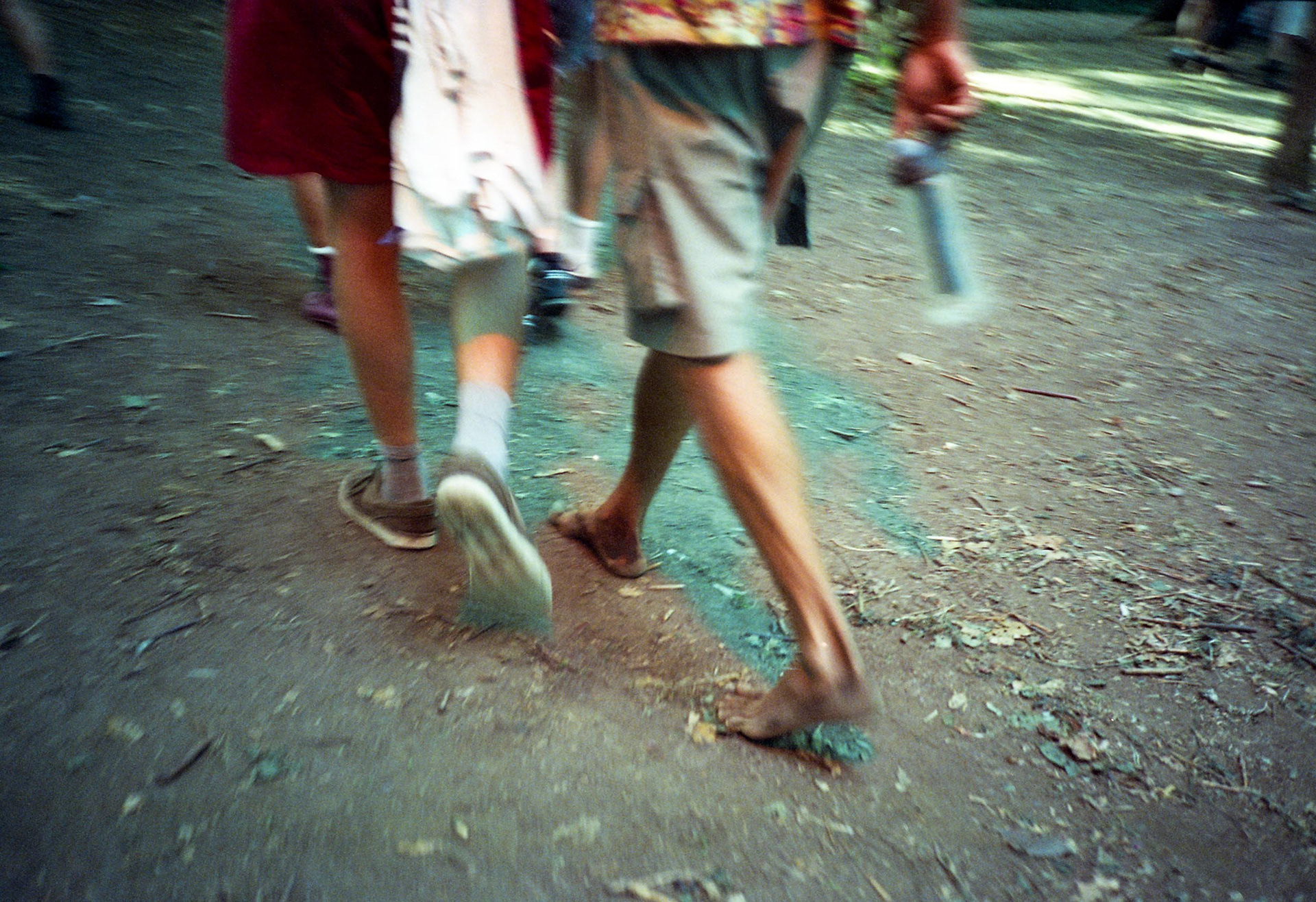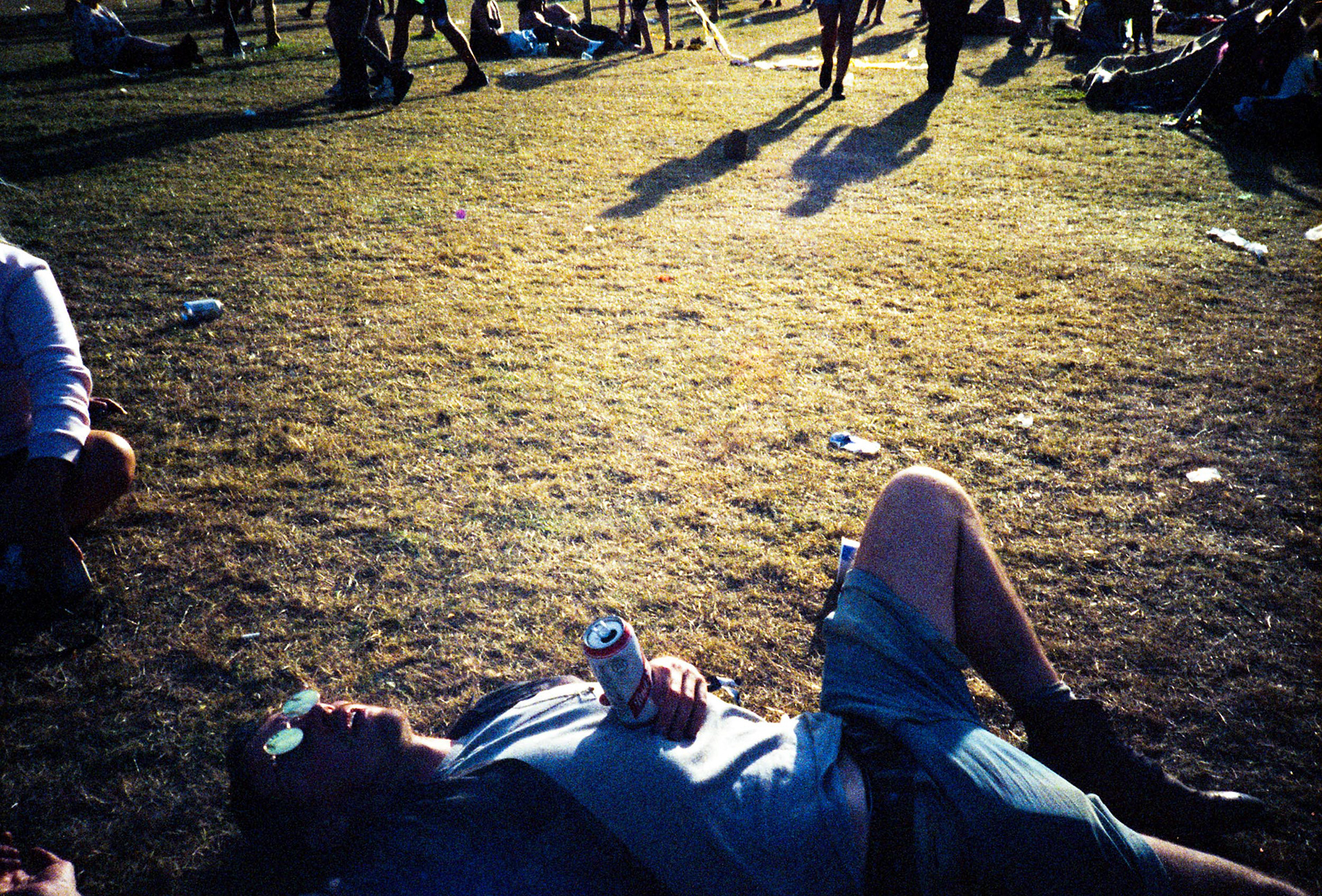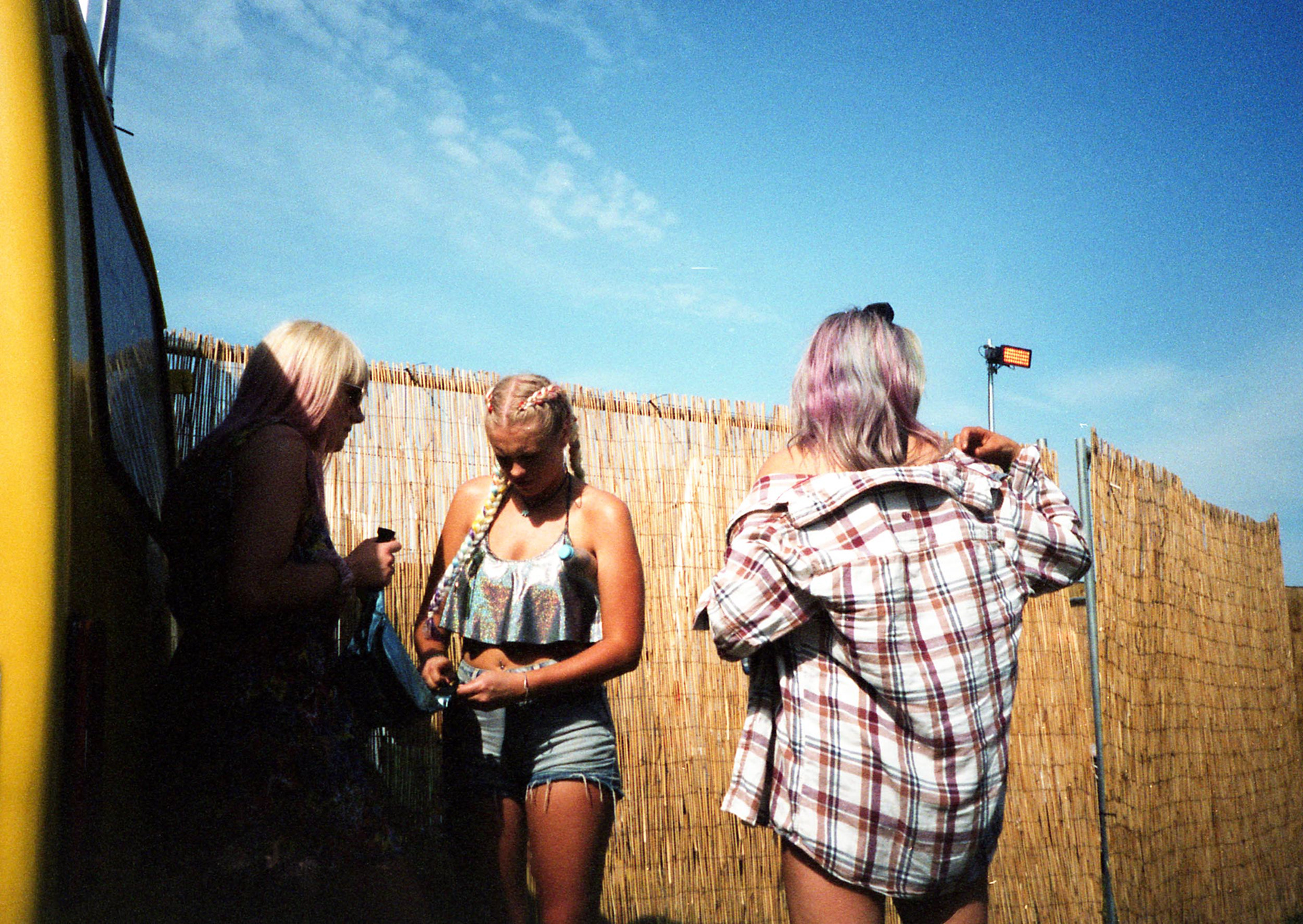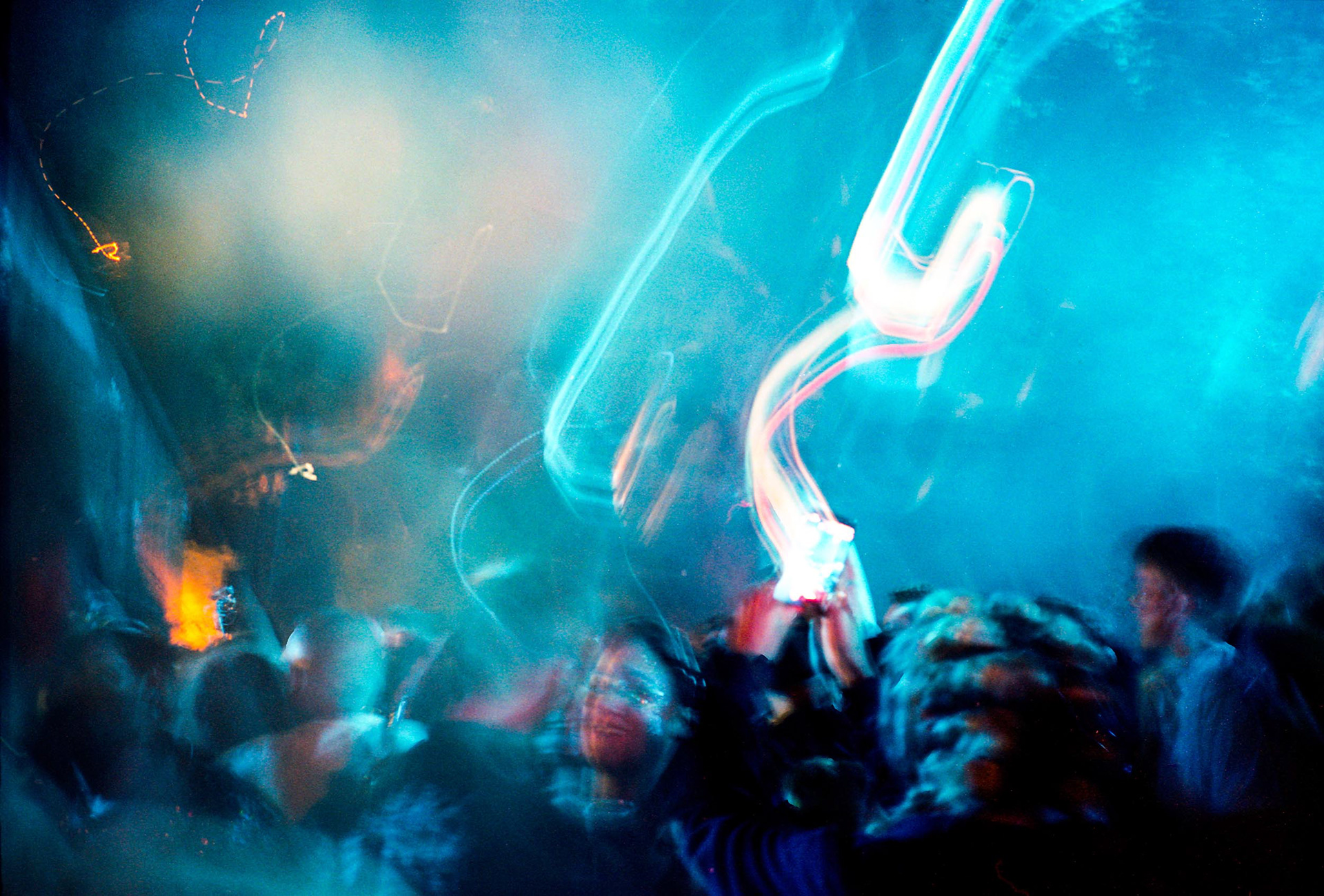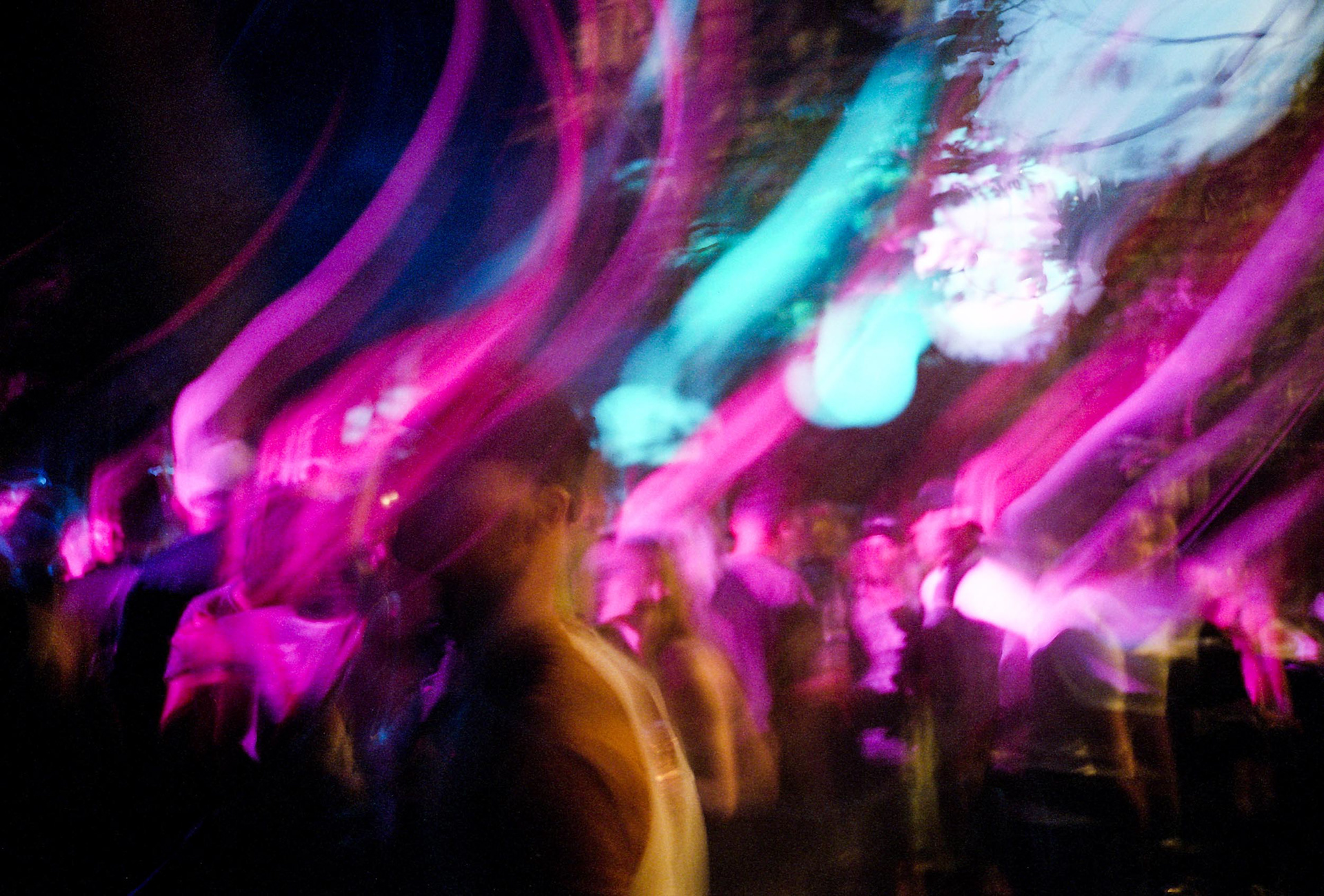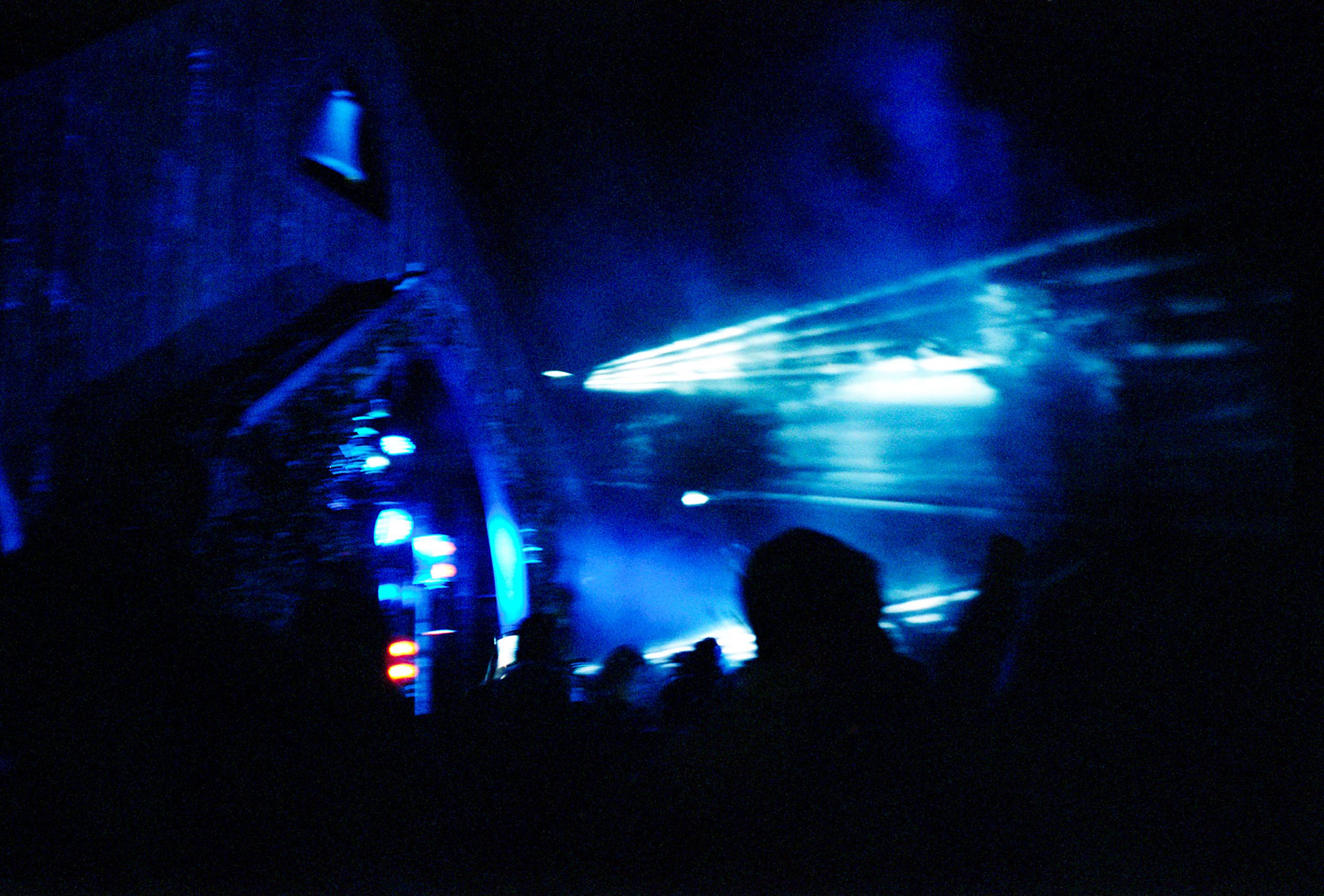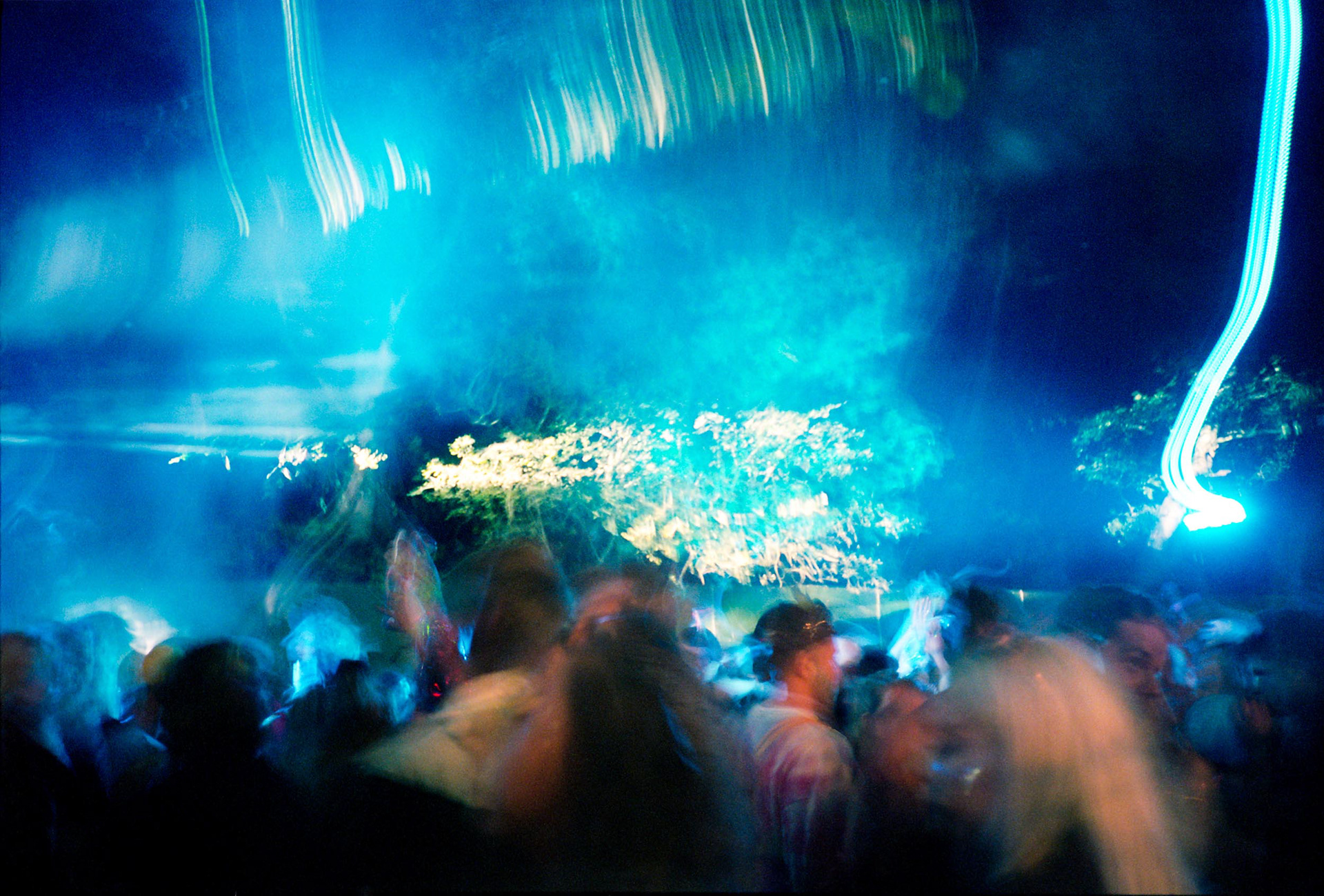 Photo Block 2017 | OCTOBER 2017 | 23rd October 2017
As part of Photo Block 2017, the Association of Photographers Awards 2017 was held at the Old Truman Brewery, Brick Lane, where they displayed the finalists and winners of the AOP Awards. 
There was some really incredible and inspiring work there to see. A section of the space was used to display the Student Awards as well, where I was very fortunate to be selected as a finalist. 
This was definitely the most prestigious of places that my work has been shown, and I hope that this will not be the last of my work to be shown in London.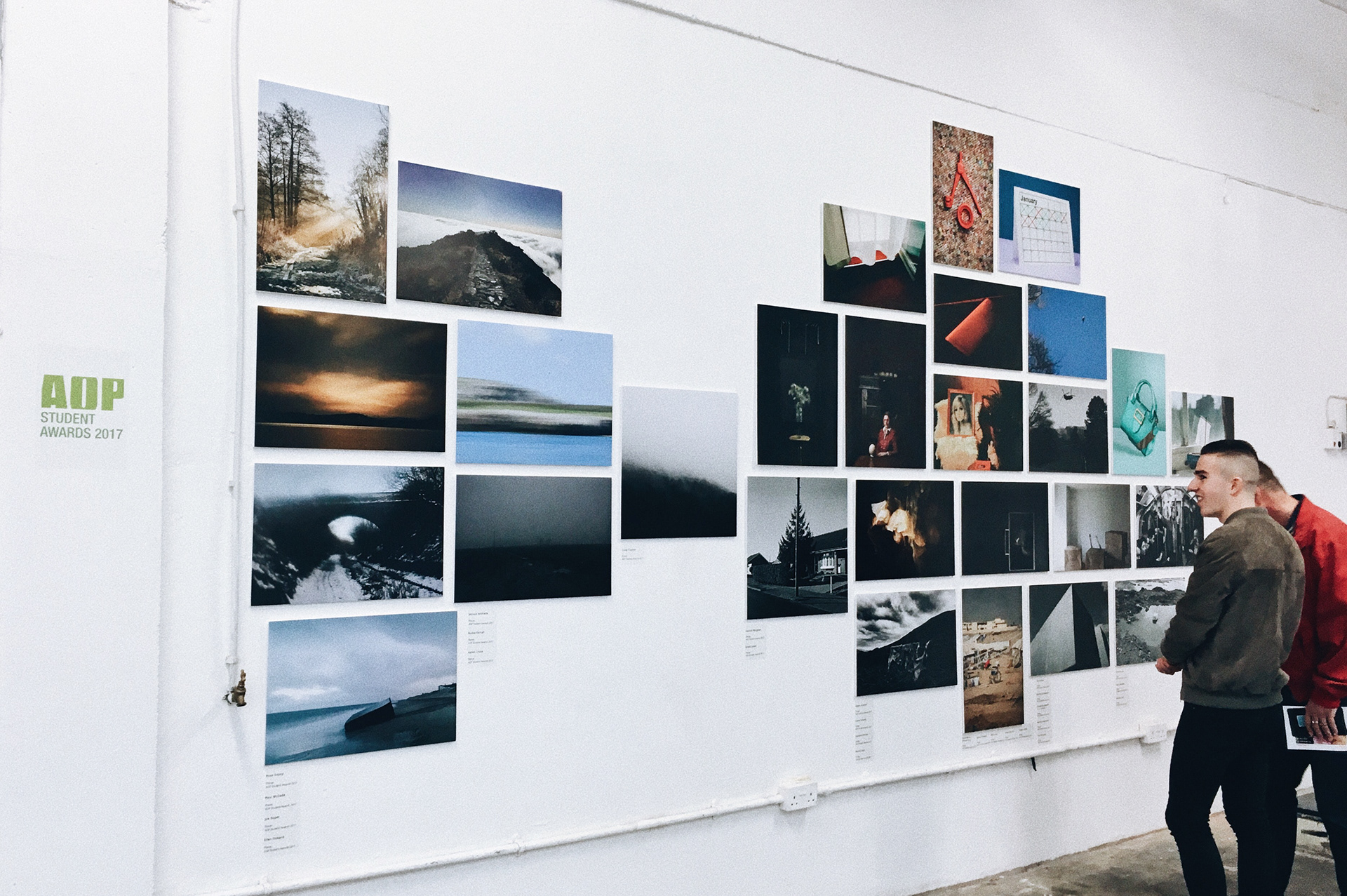 SWEHTTBOX 001 | JULY 2017 | 23rd July 2017
I had the chance to exhibit my work 'We Are Connected Through Disconnect' at the recent Swehttbox exhibition in Leicester. It was another great chance to exhibit the work for a second time, in a great location with some great people! 
This is one of my favourite things to do with photography, create some work and get it out the public! I hope to work with these guys again in the future, and hope that the next exhibition isn't too far away!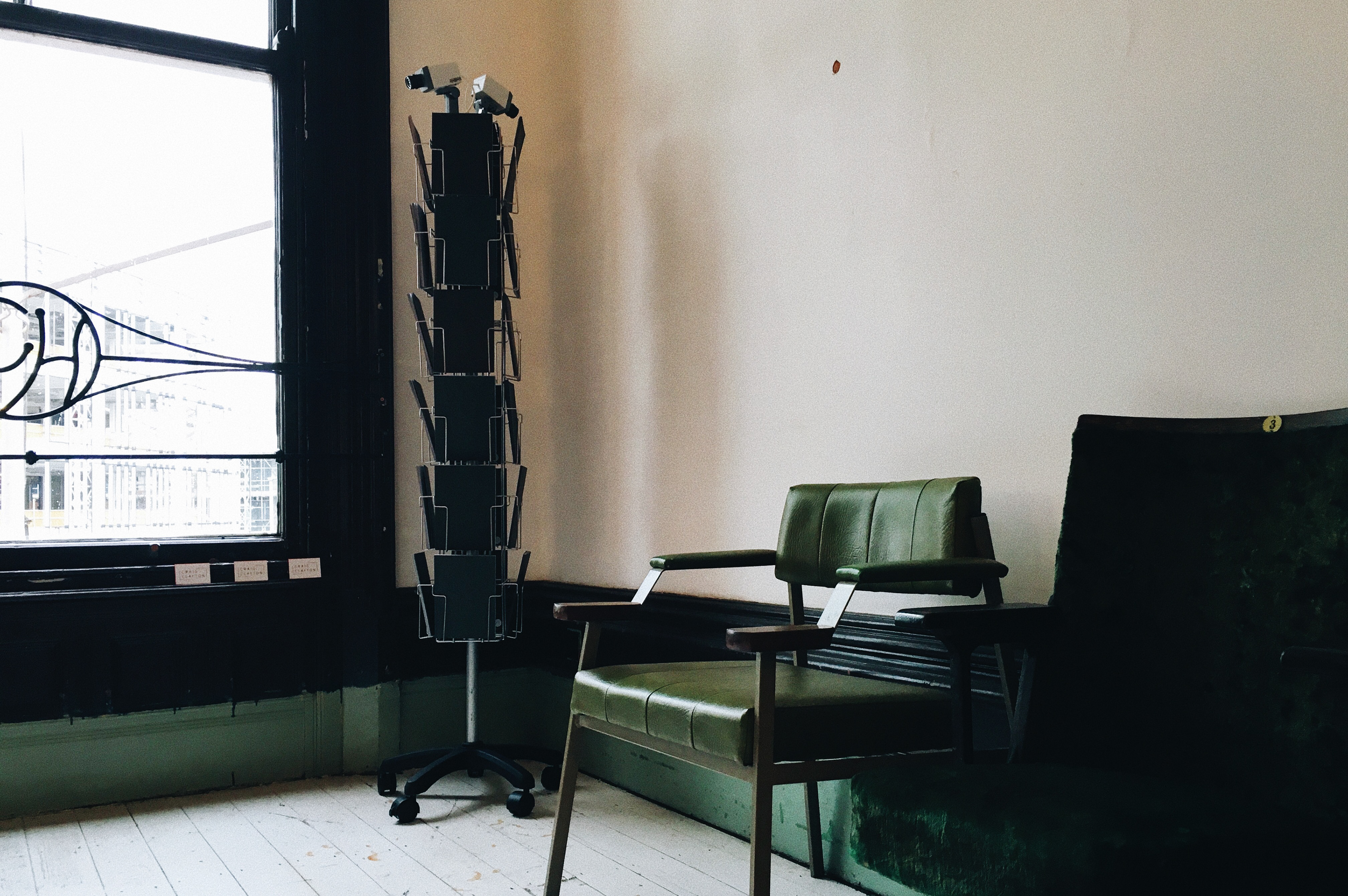 AOP Student Awards 2017 | JULY 2017 | 6th July 2017
I was lucky enough to be shortlisted for the Association of Photographers Student Awards 2017. Out of 1400 people, I was one of 60 students to be chosen to be exhibited Downstairs in MOTHER from 4th July to 7th July.
Although I didn't win in my category, 'PLACES', it was incredible to even be considered as a finalist, and during the day I got to speak and hear from people in the industry helping me get an insight into how to get my foot on the ladder. This is the first competition that I have entered and being able to say that I was a finalist this early on in my career is fantastic, now I have to continue on from this!
http://www.motherlondon.com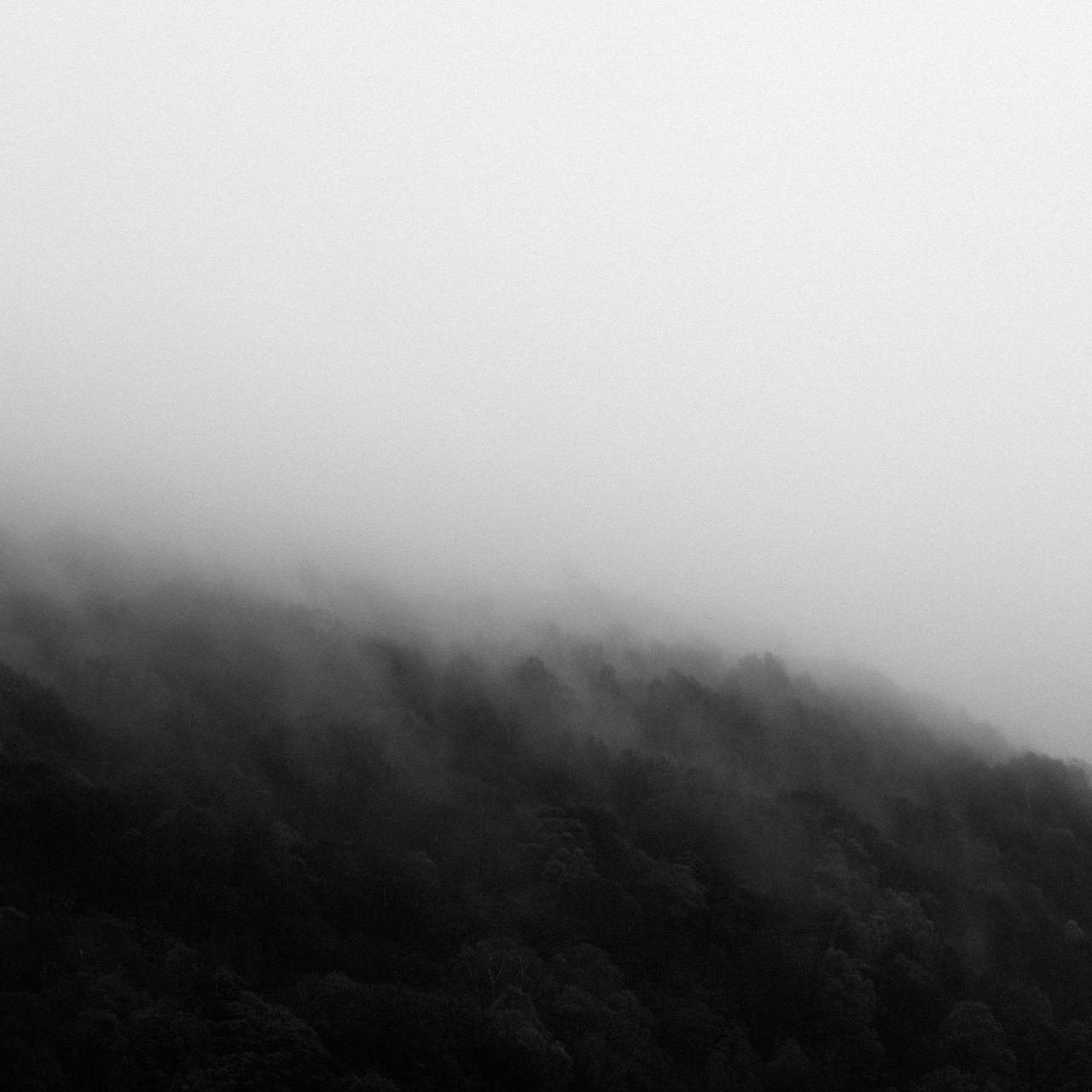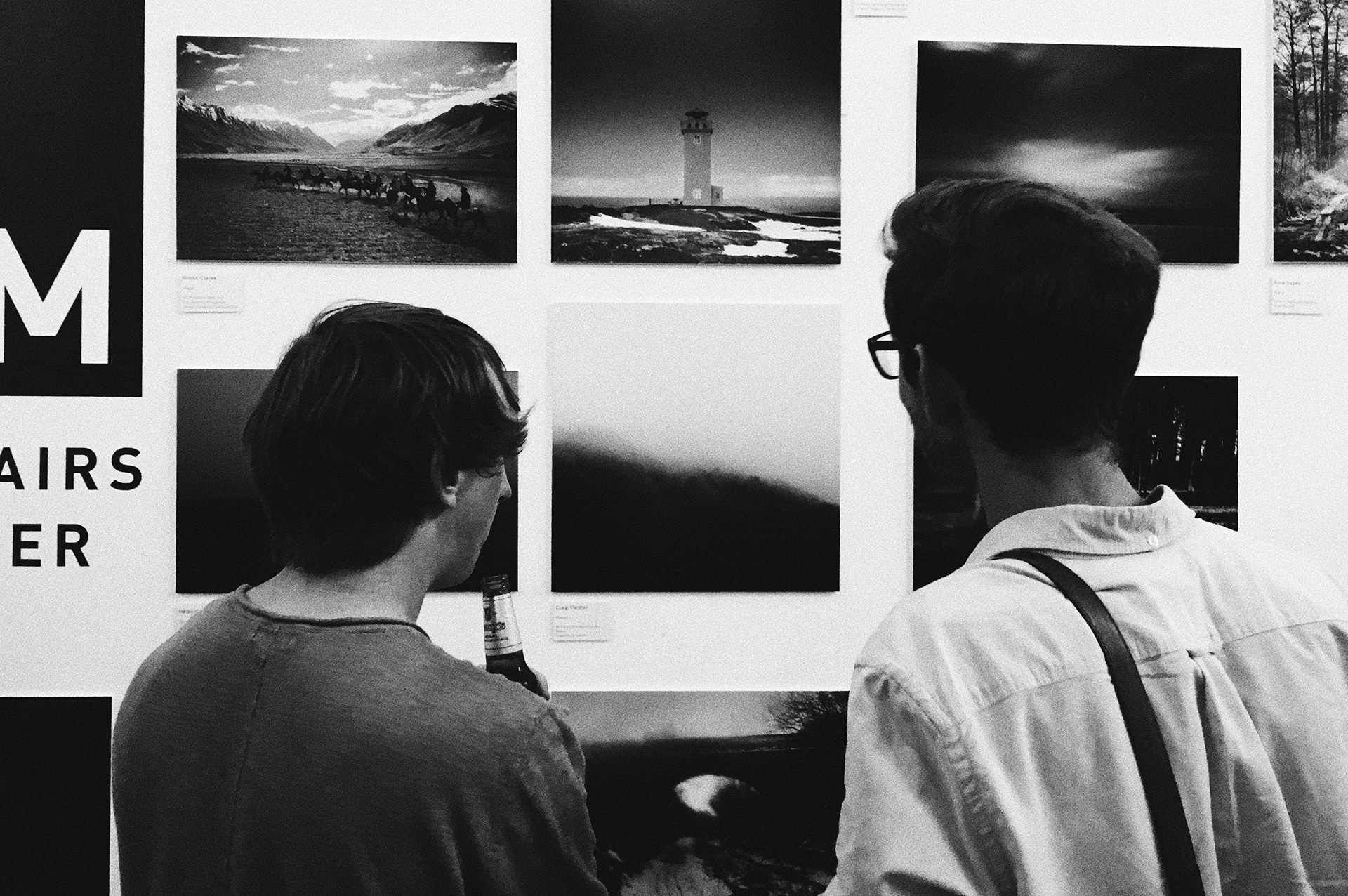 ITALY | REGGIA EMILIA | MAY 2017 | 22nd June 2017
At the beginning of May I took a trip with friends from University to Reggio Emilia, Italy to attend the Fotografia Europea Festival. http://www.fotografiaeuropea.it There were some incredible pieces of work on show and if you happen to be around the area, go look at it!
Recently, with my personal photography, I've lost a lot of interest in aesthetic.
"What do you mean by that?"
What I mean is, I've lost interest in spending time composing an image, getting the lighting right and working really hard for perfection. I just want to take images that interest me, no one else, just me. 
It started when I bought an Olympus XA2 from eBay for less than £20. It's a simple little machine, you set the ISO/ASA, zone focus what you want and then press the button. Shutter speed and Aperture are taken care of for you, it's just about getting that content. I'm still getting to grips with the vibe of the camera, but generally, it does what I want. I think it's obvious with some of the images you would see from my contact sheets, there's a lot of bad ones so to a point, I'm wasting film, but then, it's what I want to do; aesthetically unaesthetic. 
Here are a few shots that are actually alright, I'm not particularly proud of any of them, but I think it's interesting to see what a photographer does when all they're thinking about is purely just capturing something that took their eye. 
Camera - Olympus XA2 | Film - Ektar 100 | All photos are direct scans, no edits, taken by me.